12 items you should never store on a windowsill – according to pro organizers
Experts share a dozen items you shouldn't store on a windowsill to prevent lasting damage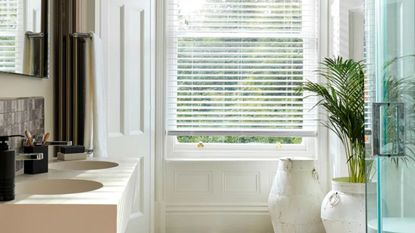 (Image credit: Blinds2Go)
Sign up to the Homes & Gardens newsletter
Decor Ideas. Project Inspiration. Expert Advice. Delivered to your inbox.
Thank you for signing up to Homes & Gardens. You will receive a verification email shortly.
There was a problem. Please refresh the page and try again.
When organizing and decorating your home, a windowsill may seem to be a smart use of space, but, in reality, they can quickly look cluttered, and there are several things that should never be stored on them because they should not be exposed to heat, cold, damp or sunlight.
Although it can be tempting to use every home organizing idea you can think of, especially when organizing small spaces where windowsills provide a handy extra surface, many common household products require specialized storage, otherwise, they can quickly be damaged.
Even in a small space, some strategic decluttering will free up room in your home so that you can relocate items from your windowsill that shouldn't be there.
Things you should never store on a window sill
Read on to discover the 12 things professional organizers warn against storing on a windowsill, and where to store them instead.
1. Anything edible
There are several food storage tricks to extend the life of your groceries, and leaving food exposed to sunlight is not one of them. In fact, storing food on or near a windowsill, such as fruit in a basket, is one of the main causes of premature ripening and rotting – which, before you know it, means flies in the house.
'There will also be changes in texture, quality, and taste due to temperature fluctuations,' explains Chi Ip, owner of Tidy Here Cleaning Services. 'Instead of letting your food sit on your windowsill, transfer them into a container and put them inside your fridge. You can also put them on your countertop or table as long as the food doesn't easily spoil.'
2. Cleaning products
Hugo Guerrero, a certified house cleaning technician suggests that cleaning products, including common items like dish soap, should also be kept away from windowsills – even if it is a convenient spot.
'Cleaning supplies should not be stored on windowsills because they can be exposed to temperature and humidity fluctuations, which can affect their quality and effectiveness,' he says. 'For example, cleaning supplies may lose their potency, making them far less effective at cleaning and killing bacteria.'
When organizing a kitchen sink and organizing cleaning products, consider sorting them in the cabinet beneath the sink, or in a laundry room.
3. Shower gels and body products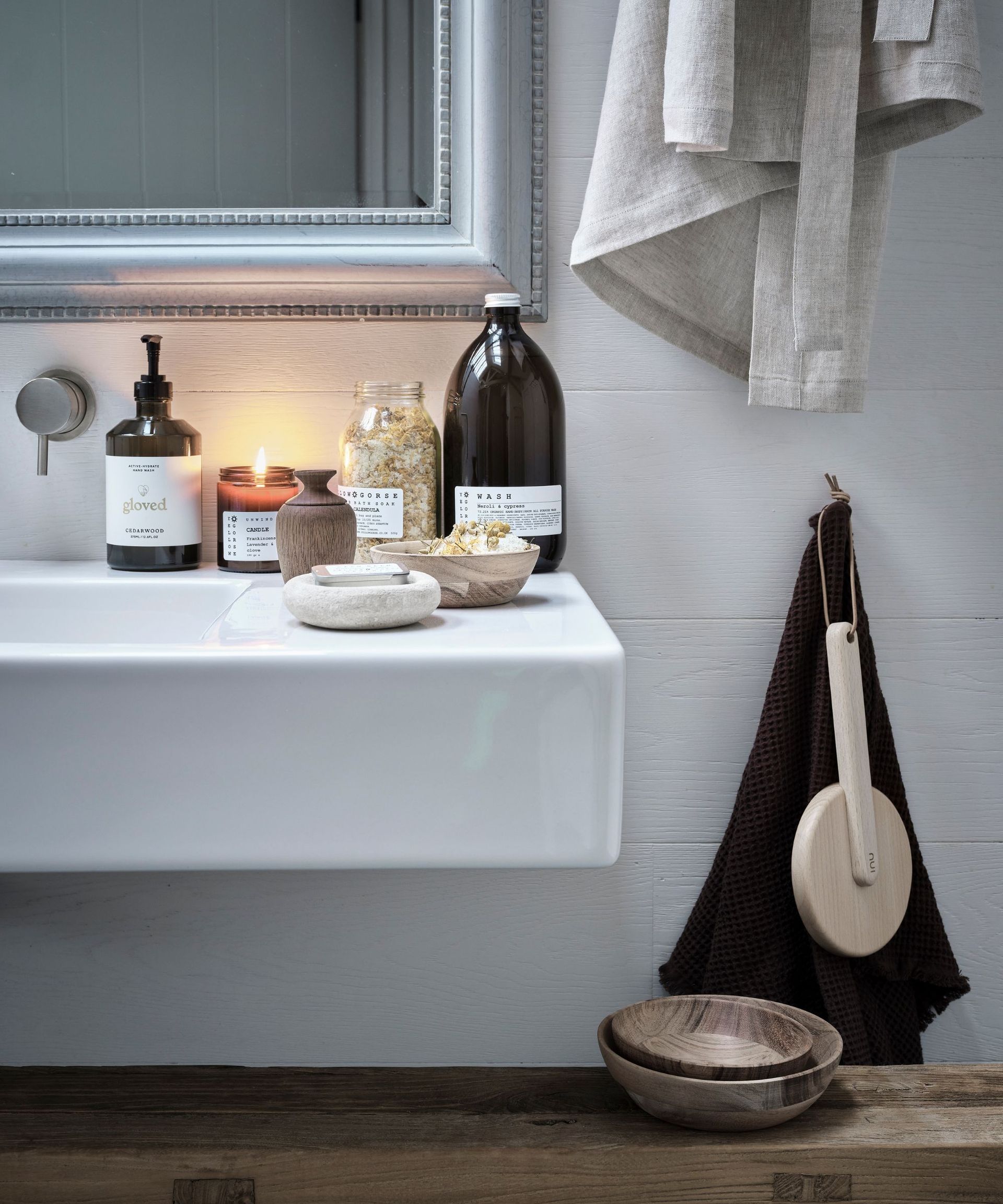 When organizing a bathroom, a common storage mistake professional organizer Michelle Garb, founder of Free Your Space Now, sees is clients leaving shower products on a windowsill.
'Frequent exposure to heat will cause soaps to separate and become slimy and ineffective over time,' she explains. 'A simple opaque soap dispenser that complements your bathroom (or kitchen for hand soap) directly to the side of the windowsill will solve this problem.
'For soaps and shampoos, and as stated above, prolonged heat exposure will cause solutions to separate and become slimy over time. The best solution for this is a soap caddy,' Michelle suggests. 'These come in several different configurations. Styles include caddies that hang on the shower head, that attach to the corner of the shower with suction cups, and that sit on the floor of the shower in the corner.'
Michelle Garb has helped hundreds of people just like you get rid of their clutter, organize their space, and get back in control of their lives with over 15 years of experience. With compassion and no judgment, she works with clients directly to help them get rid of the things they no longer need.
White Rolling Bathroom Cart
Slide storage into any available space with this ultra-subtle cart, which has shelves to assist with organizing whatever you need.
Anthropologie Sylvie Two-Tier Shelf
Stack your bathroom essentials in style with this effortlessly beautiful bronze shelf.
4. Aerosols and flammables
Even if a windowsill seems like a harmless storage spot, storing the wrong items such as aerosol cans and lighters can quickly increase the chance of a house fire. Aerosol cans are highly pressurized, and quickly combust or explode when heated even a little bit by the sun, warns Gretchen Boyd, cleaning expert and president at NYC House Cleaners.
Similarly, matches and lighters left in direct sunlight can become tinder dry and ignite in particularly hot windows, adds Jeniffer Smith, homemaker, organizer, and member of Urban Home Corner.
'These should be stored in a cool, dry place away from direct sunlight and heat sources. An organized kitchen drawer or cupboard can be a good option,' she suggests.
Gretchen Boyd prides herself on running a cleaning company that provides excellent house cleaning services to residents and businesses in New York including the 5 boroughs and all surrounding areas.
5. Anything fragile
You likely wouldn't store fragile items on the edge of living room shelving, so why would you risk leaving them on a thin windowsill? Not only are they at risk of being knocked off, but they can be easily damaged by changing temperatures and sunlight.
'The strangest windowsill storage situation was actually at my boyfriend's mother's home. She had two large bay windows, each with two shelves. They were both filled top to bottom with giraffe collectibles! They'd been sitting in the windowsills for years, so many of the collectibles had discolored and/or cracked,' professional organizer Michelle Garb shares.
'We don't recommend storing anything of value on a windowsill. Valuable collectibles should be stored in a specialized cabinet away from direct sunlight. Other collectibles can be stored on a bookcase or on built-in shelves around the home, again away from direct sunlight.'
6. Perfume and makeup
Organizing makeup usually takes up a lot of space, and it may be tempting to leave some laying out on a bathroom windowsill when you use it every day. Doing this, however, will quickly degrade its quality and cost you more over time than investing in proper makeup organizers, as sunlight can melt products and ruin their texture, says Paulo Filho, owner of Celestial Cleaning Service.
'Exposure to sunlight and heat can also cause perfume to spoil or change in scent,' he adds. 'It's recommended to store both makeup and perfume in a cool, dry area, such as a dresser or a makeup vanity.'
7. Items with a reflective surface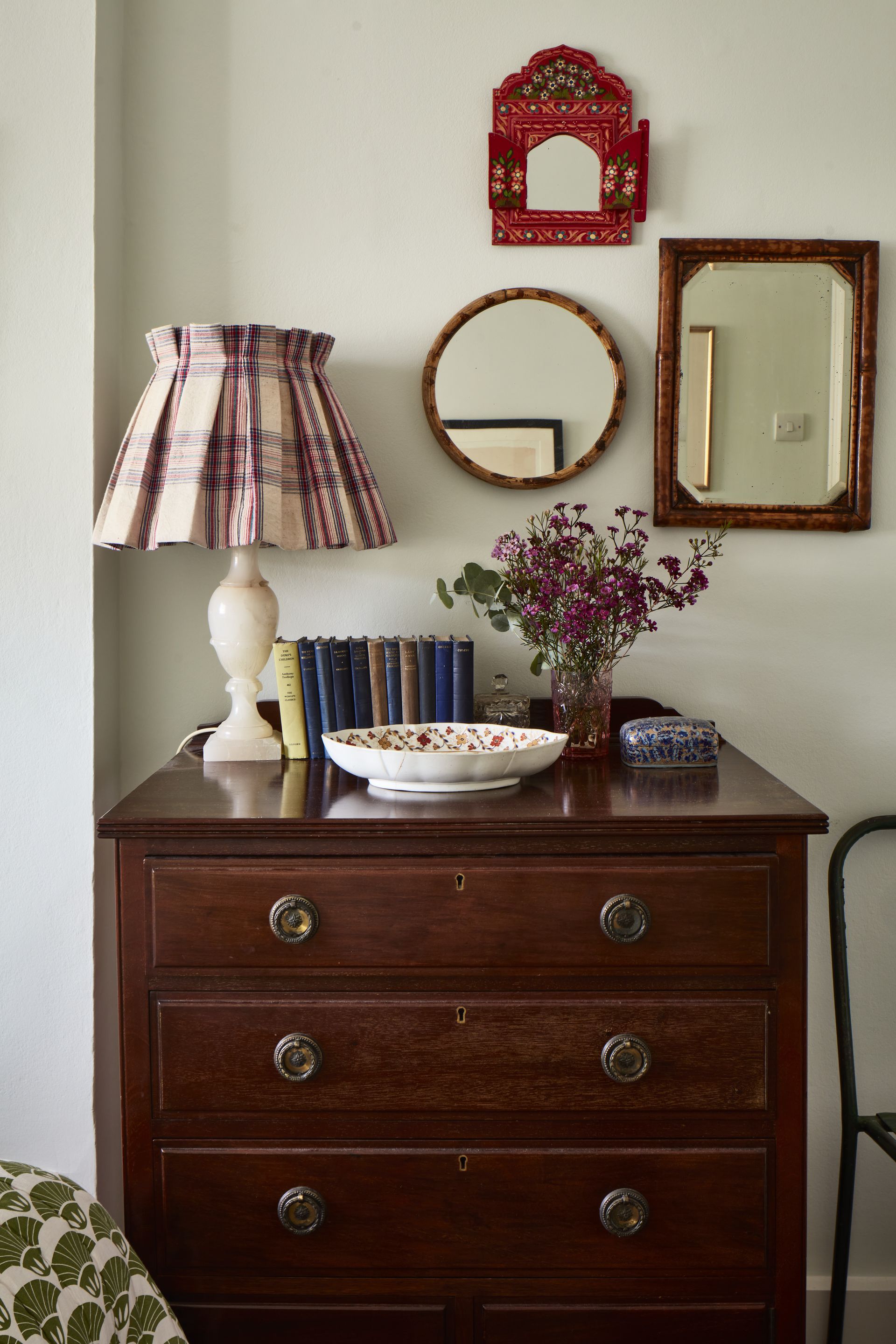 The power of a mirror should never be underestimated. While they look pretty and are incredibly practical, they have the power to direct sunlight and even make it more intense. The result is a very plausible fire hazard.
Instead, you should consider hanging mirrors on walls opposite or next to windows, suggests home organizer and founder of Living. Simplified., Lauren Saltman. 'This positioning can also help to make a room look bigger too,' she adds.
For Professional Organizer Lauren Saltman of Living.Simplified., decluttering and organizing is how she lives her daily life, whether she is organizing her home, a friend's office, or a client's garage, her resourceful approach yields happy clients who learn to incorporate techniques for a happier and more simplified lifestyle.
8. Candles
While the best candles can quickly spruce up a windowsill and fill empty space, leaving them there in summer can cause them to melt, wasting the wax and thinning the fragrance.
'Candles can even ignite in direct sunlight, posing a fire hazard,' continues Jeniffer Smith, homemaker and organizer. They should be stored in a cool, dry place away from direct sunlight and heat sources. A cupboard or drawer is a good option when they are not in use, or a bedside table or side table otherwise.'
Jeniffer Smith is a homemaker and blogger with Urban Home Corner. A self-taught appliance expert, Jeniffer is now the go-to for organizing appliance queries on the blog, helping clients find affordable solutions to common home problems.
9. Books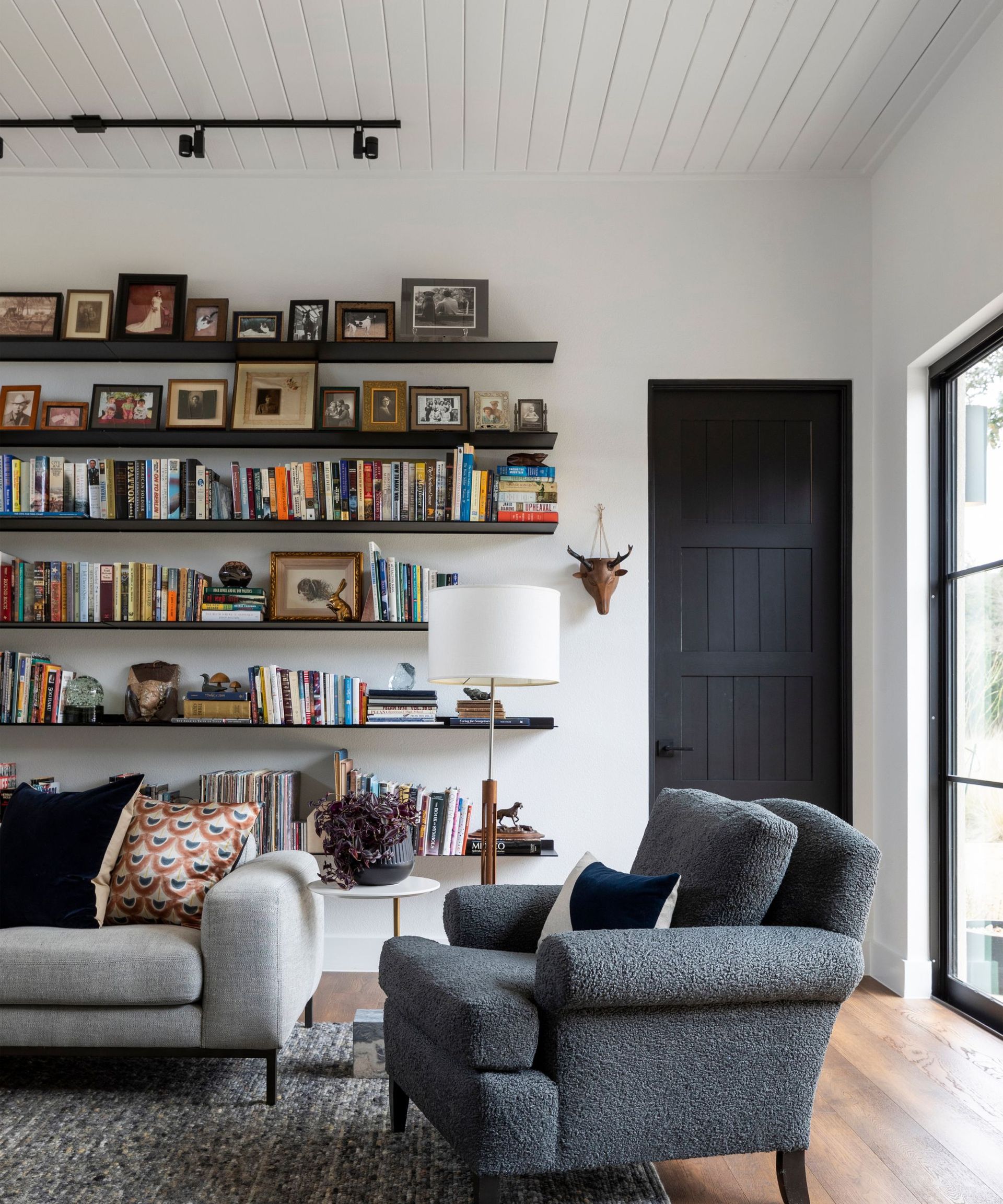 The best book storage, particularly in the kitchen, keeps books easy to access at all times, and window sills can offer this – especially one close to a stove or clear countertop. However, like precious ornaments, books can fade in sunlight making them look tatty quickly.
'Extended sunlight exposure can even cause books to disintegrate over time,' explains Michelle Garb, professional organizer. 'There are two better solutions to store books. Kitchen shelves can be hung in an unused corner, or alternatively, often you can reclaim some space in kitchen island storage to store your most used books in easy reach.'
10. Medications
Given that medicines are one of many surprising things to get rid of from a medicine cabinet, you may think a window sill is an easy alternative. However, this spot is usually even worse for making sure your medications remain usable and effective.
'Medication should not be left on windowsills, as exposure to sunlight and heat can cause the medicine to become ineffective or even harmful,' cautions Brenda Kosciuk, homemaker, organizer, and founder of Paper Heart Family.
'Medications such as antibiotics or insulin are sensitive to temperature and should be stored in cool and dry places.'
A good alternative could be a bedside table drawer, for example, where they are easy to access when you first wake up.
Brenda Kosciuk is a dedicated homemaker whose blog helps give mothers and families researched information on homemaking and family life.
11. Excess clutter that makes it hard to clean
One of the most under-utilized cleaning tips is planning your home decor to make it easier to keep clean and tidy in the first place.
The best way to keep windowsills clear is to find a place for everything and follow the 'one-touch' tidying rule to avoid putting things down on a sill, rather than putting them away. 'You don't want your windowsill to become a clutter magnet so do your best to keep them clear and find a proper home for all of your knick-knacks and other belongings and enjoy the beautiful view instead,' says Lauren Saltman, professional organizer.
12. Electronics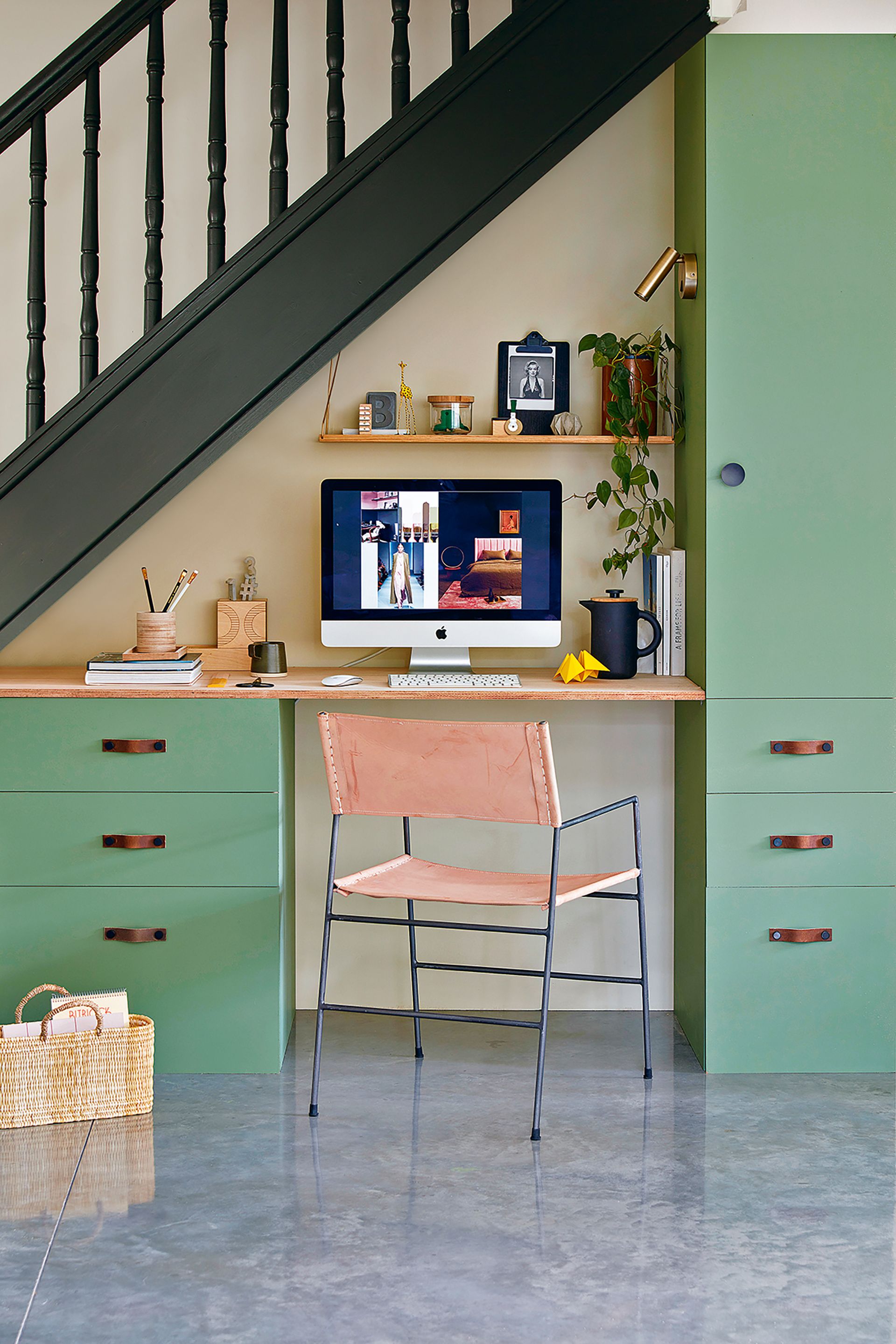 While you are less likely to store electronics on window sills, leaving them in sunny spots for any period of time is strongly discouraged by experts like Hugo Guerrero, a house cleaning technician, to prevent them from overheating and damaging the battery life.
'Electronics, such as laptops and smartphones, should also not be left on windowsills because they can overheat and damage the internal components, sometimes rendering them unusable.'
Instead, make a place for electronics and organizing cables in your home office storage or living room instead.
FAQs
Should you put things on a windowsill?
You can put things on the windowsill, so long as they will not be damaged if knocked off, or damaged by the sun or fluctuating temperatures. Some plants, for example, benefit from being in a sunny spot in the window, but other household items like food or cleaning products will degrade more quickly in such an exposed spot.
What should I put on my windowsill?
A windowsill is a great place to store some home decor, a plant or vase, or a window seat if it is large enough. It may help to keep decor to a minimum on windowsills to prevent accidental damage and make it easier to clean. Keeping windowsills clear also welcomes in as much natural light as possible, creating a sense of well-being.
---
Who knew that a simple windowsill was such a hazardous storage spot for your home? It turns out, when it comes to windowsills, you should save them for the best indoor plants that love the sun and attractive window treatments.
Sign up to the Homes & Gardens newsletter
Decor Ideas. Project Inspiration. Expert Advice. Delivered to your inbox.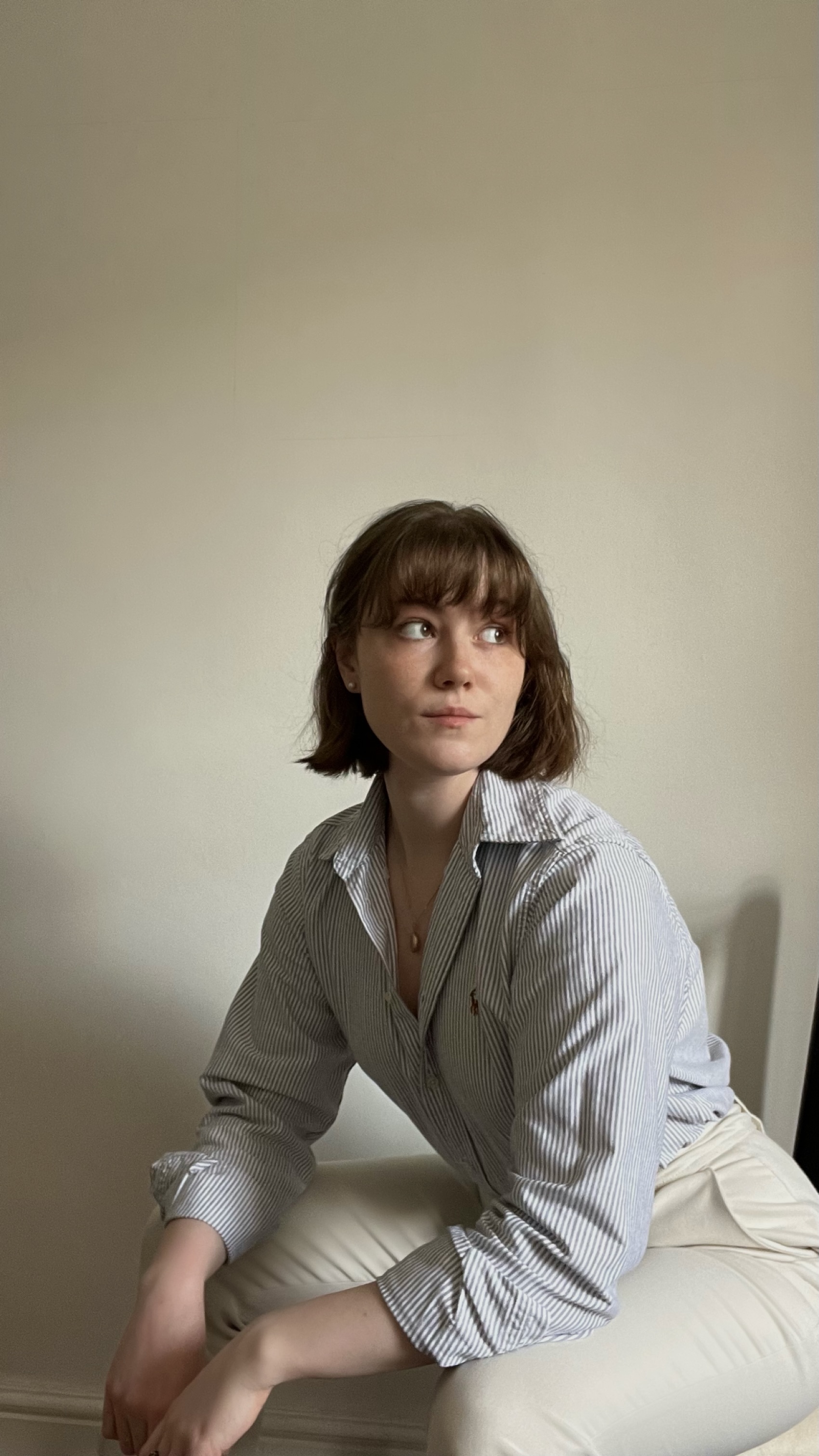 Chiana has been at Homes & Gardens for a year, having started her journey in interior journalism as part of the graduate program. She spends most of her time producing content for the Solved section of the website, helping readers get the most out of their homes through clever decluttering, cleaning, and tidying tips – many of which she tests and reviews herself in her home in Lancaster to ensure they will consistently deliver for her readers and dabbles in the latest design trends. She also has a first-class degree in Literature from Lancaster University.