I'm a product tester – these are STILL the best Prime Big Deal Days deals
Prime Big Deal Days is here – these are the only deals worth buying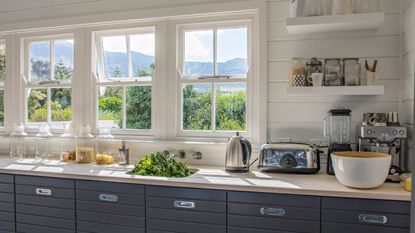 (Image credit: Getty Images)
Prime Big Deal Days has arrived and we're already seeing discounts all over the place.
I'm the head product tester at Homes & Gardens and I and the rest of our reviewers have spent the last few days keeping an eye on the prices for our favorite appliances.
In all honesty, so far I think the deals could be better on Black Friday, butPrime Big Deal Days has flash sales and price changes that could change everything.
This is the very best of what I've seen so far, presenting the highest-quality tested products at the biggest discounts.
What are Prime Big Deal Days?
Prime Big Deals Days are a two-day sales event running from 10th-11th October. Prime members can grab discounts of up to 70% off a wide range of Amazon products.
Our product testers have found some Amazon Prime Day deals that can save you hundreds of dollars. However, these offers are only for Amazon Prime members, and we've also seen some counter-sales from other big retailers. If you want to head straight to the deals, here's what's on offer:
The very best deals
Air fryers
Full disclosure: I'm not totally blown away by all the air fryer deals this year, and I think there will be better choice on Black Friday. However, if you're in the market, there's a few gems on Amazon.
Vacuums
I'm always allowed one controversial opinion every sales event. This Prime Day, I think the best vacuum deals are at Walmart. Amazon has a wider breadth, but the Shark discounts at Walmart mean you can get some very high-quality vacuums for much less than anywhere else. There's still some good deals at Amazon, but I think Walmart takes the crown.
Bedding
Bedding is a sneaky deals category that doesn't get enough attention. It's far too expensive outside of sales periods, so I think buying some discount bedsheets during the Prime Big Deal Days is a smart move.
Blenders
It's hard to beat a good blender but they're a nice-to-have, not an essential. I think there will probably be better deals towards Black Friday, but if you're in the market anyway, there's still some good options.