Best Shark vacuum deals on Amazon
Keep your floors spick and span with one of the best Shark vacuums, selling at cut prices this Prime Day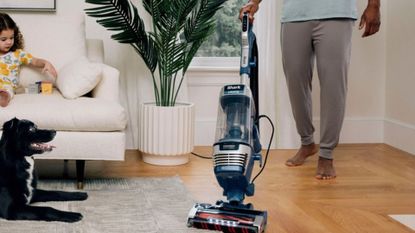 (Image credit: SharkNinja)
Prime Big Deal Days brought big discounts on the best vacuums. If you're looking for a vacuum that's easy to operate, and still fits into tight corners and picks up stubborn hairs, you'll find it on Amazon.
But Prime Big Deal Days aren't the only sales running right now. If you're shopping for a Shark vacuum, you should head straight to Walmart. Their Shark Days sales event features huge discounts on all Shark products, especially vacuums.
Here at H&G, we've argued for years that, if you can't afford a Dyson, a Shark makes a very good replacement. While Dyson tend to produce the best vacuums, Shark present much better value. The difference in performance is negligible. The difference in price is not.
I'm a shopping writer. I've searched the web for the best deals on Shark vacuums and put them all in one place. Many of these vacuums are tried and tested by our team of experts. Others, we haven't been able to get our hands on. Instead, we've scored the specifications and read countless customer reviews.
The quick links
If you just want to get shopping already, here's everything you need to know.
If you aren't shopping for vacuums, but you'd like to browse the best deals on home goods, you're in luck: here's the best of the rest.
The best Shark vacuum deals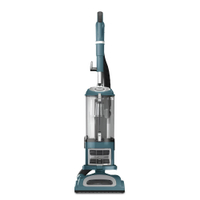 Shark Navigator | Was $199, now $97 at Walmart
The forerunner of the Shark Vertex and Rotator, the Navigator is an old-school upright. It's nowhere near as powerful as the Vertex or Rotator models, but if you don't care too much about your vacuum, this is a smart way to save a little money. However, as an upright, it's best suited to houses, and too big for apartments.
What are the competitors to Shark?
If you're still not sold on a Shark, or you'd just like to assess your options, you're in luck: here are some head-to-head comparisons to help you decide.
Best vacuum overall
Dust bin capacity: 0.2gal
Weight: 6.8lb
Battery life: Up to 70 minutes
Warranty: 2 years
This is the best vacuum you can buy, cleaning a dog bed so thoroughly that it changed color.
There's more detail in our Dyson V15 Detect cordless vacuum review.
Best cordless vacuum
The Dyson is the better vacuum. It's quieter, easier to use and store, and provides a deeper clean that the Shark Vertex. In fact, the only thing I don't like about a Dyson is the price. These vacuums get pretty expensive outside of sales events. If you're on a budget, and you aren't a total cleaning obsessive, I'd recommend the Shark Vertex.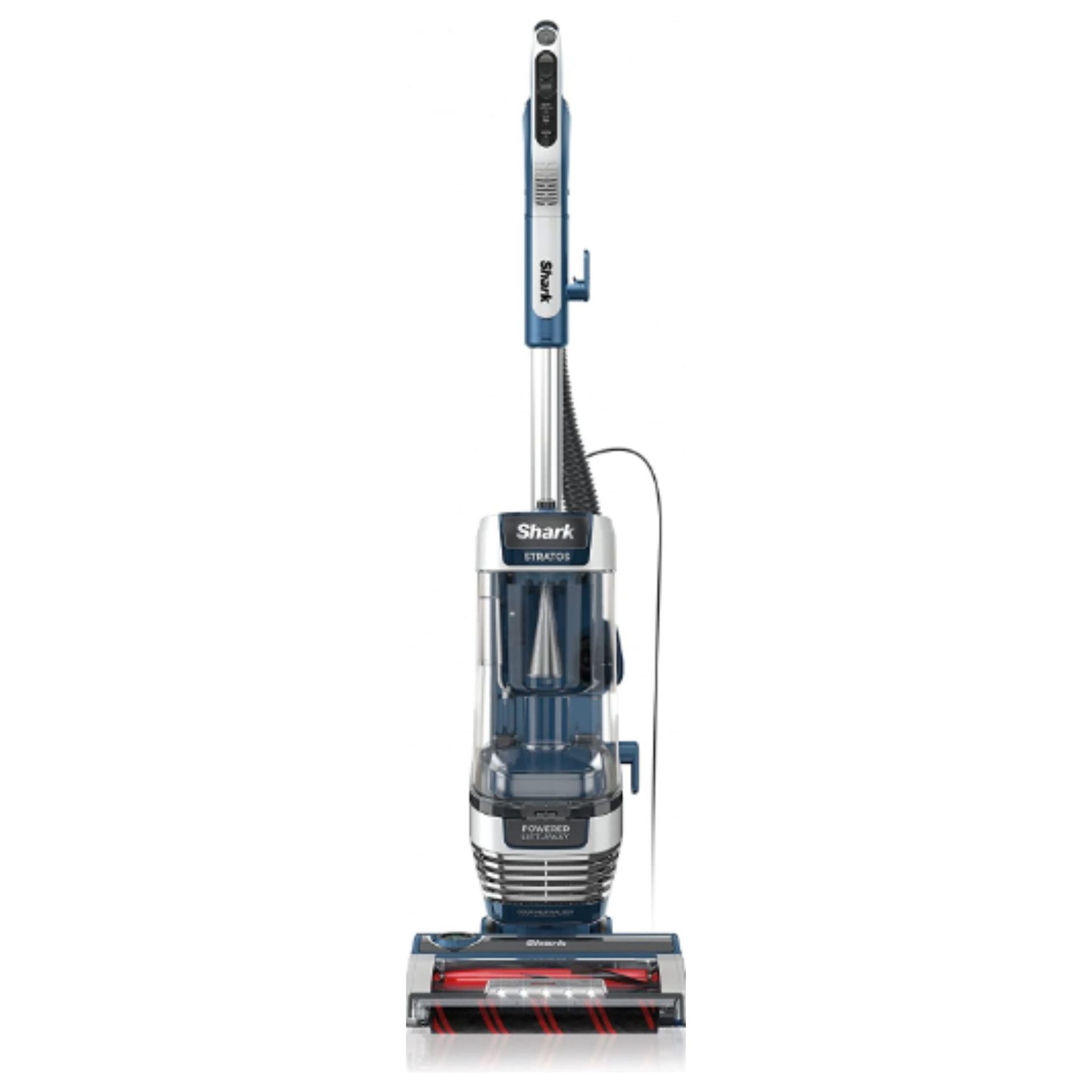 Best value
Power: 1344W
Dust bin capacity: 1.48 qt
Weight: 17.2lb
This is one of our favorite vacuums for pet hair. It does an exceptional job at removing fur, and you can lift out the body to make it easy to use on stairs.
Our Shark Stratos upright vacuum review has more details.
Best upright
Power: 270AW
Dust bin capacity: .55 gal
Weight: 17.5 lb

This powerful upright completely removes pet hair, but it's not as nimble as the Shark Stratos.
There's more detail in our full Dyson Ball Animal 2 vacuum review.
As far as uprights go, the Shark Stratos is the superior choice. It does a great job picking up pet hair and comes with anti-odor cartridges to remove that pet hair smell. You can even lift the center out of this vacuum and use it as a handheld, so it's incredibly easy to vacuum stairs and tight corners. While the Dyson is ruthless on carpet, it's pretty unwieldy. The best thing about the Dyson is its larger dustbin, which means fewer trips to the trashcan.
Best robot
Navigation: Camera and sensors
Dust bin capacity: 1.79pt on base, .42 gal on robot
Dimensions: 13." W x 3.4" H
Compatibility: Alexa/Google/Apple-Siri
This is our favorite robot vacuum, offering great vacuuming, smart obstacle detection and avoidance, and some excellent pet feautures.
Our iRobot j7+ review has more details.
Navigation: LIDAR
Dust bin size: 1.95qt. base, .26qt. on robot
Dimensions: 12.9 x 12.6 x 3.5 inches Compatibility: Alexa/Google/Apple-Siri
This robot combines good performance as a vacuum with pretty great performance as a mop.
There's more info in our full Shark AI Ultra Robot Vacuum and Mop review.
The Roomba takes it, just about. With that said, the Shark AI Ultra can also mop. Its multifunctionality makes it much better value than the Roomba, and it can hold more dirt, too. If you have a lot of hardwood floors, the Shark might be your best bet.
Best Shark vacuum FAQs
Is Shark better than Dyson?
Shark is better for price, while Dyson is better for performance. Ultimately, though, it comes down to the individual vacuum.
When are the October Amazon Prime Big Deal Days?
Amazon Prime Big Deal Days are running from October 10-11. Remember, though, that these deals are only available to Prime members.
When is the Walmart Holiday Kickoff sales event?
The Walmart Holiday Kickoff is running from October 9-12. And you don't even have to be a Walmart Plus member to participate: these deals are available to all.
How we test
Here at Homes & Gardens, we like to get our hands on all the products we feature. You can learn more about how we test in our dedicated guide. For the lowdown on our vacuum test process, you can read about how we test vacuums.
We trial vacuums in our test center and in our own homes for several weeks, and sometimes months, before we write our reviews. We test each vacuum on carpet, linoleum, and wood flooring. We use them to pick up flour and sugar, which are common kitchen spills, and pretty good proxies for dust and dead skin; cereal, which makes a great crumb test; and old hair extensions, to see whether hair gets caught in the rollers.
We also make sure to test vacuums in homes with pets, so we can see how well each vacuum picks up pet hair and removes pet smells, as well as how the pets reacted to the sound of the machine.
Final thoughts
If you're looking to buy a Shark vacuum, you act quickly to take advantage of any deals. With that said, Shark aren't the only vacuum brand around. You might want to consider dedicated vacuums for pet hair or robot vacuums.
Sign up to the Homes & Gardens newsletter
Decor Ideas. Project Inspiration. Expert Advice. Delivered to your inbox.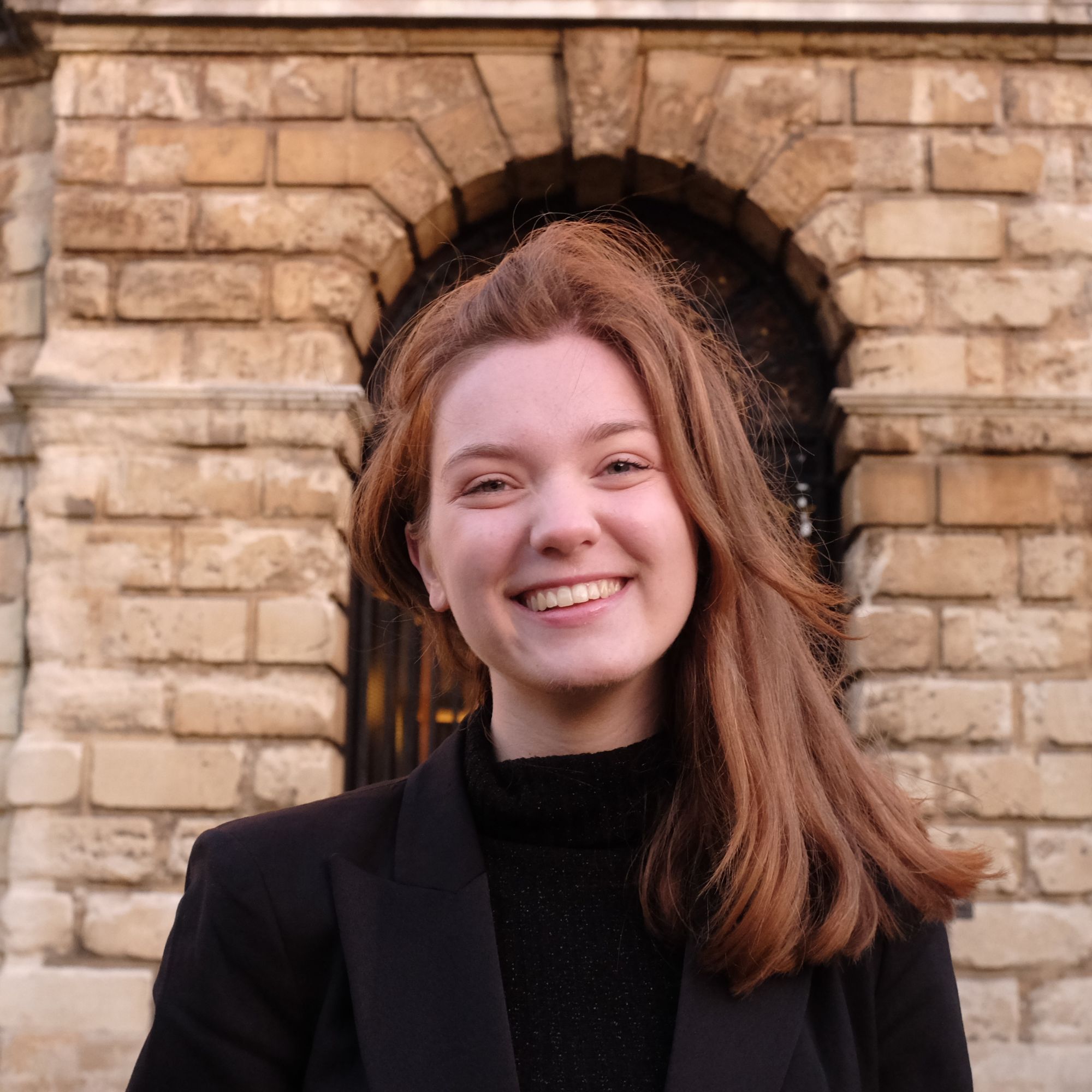 Before she joined Homes & Gardens, Emilia studied English at the University of Oxford, where she sharpened her critical writing skills. She also worked on the other side of the aisle writing press releases for regional newspapers and crafting copy for Sky. Emilia combines her business savvy with her creative flair as our eCommerce Editor, connecting you with the products you'll love. When she's not in the office, Emilia is happiest when entertaining friends al fresco or out in the country.