If you only buy 5 things from the Nkuku sale, it should be this homeware
We're being very restrained in the Nkuku sale, but this is H&G veteran Amy's ultimate edit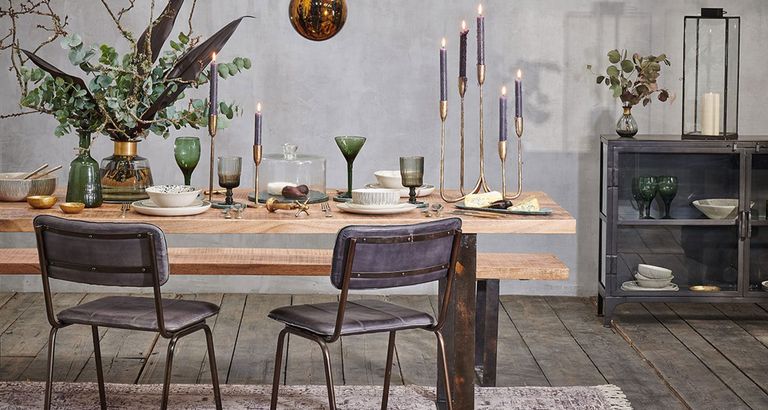 (Image credit: Nkuku)
Along with curry for breakfast (don't judge), springador puppies and caipirinhas, browsing the Nkuku website – sale or not – is one of my biggest vices. There's always an excuse for a quick browse of the kitchenware section. Or a look at the furniture in the name of 'work research'... although my other half always gets nervous when I ask where the tape measure is.
But – hoorah! – an Nkuku sale is now upon us, with 20% off everything in stock. Which means surely I have justification to treat myself to an object or three?
While I wait for those nods of approval, here are five picks from Nkuku's collection that I defy any home lover to resist.
To get these great deals, remember to enter the code FESTIVE20 at the checkout.
Nkuku sale – Amy's favorite buys
Abe Linen Armchair - Storm Blue, was £895, now £716, Nkuku
A star of the new Nkuku collection, the Abe chair has a relaxed and timeless design. It's made of Mango wood – a sustainable choice – and could sit just as happily in a library, bedroom, garden room or snug.
Yakira Mirror, was from £120, now from £96, Nkuku
I can think of so many places to put one of these antique brass finish mirrors, and am in love with their deep textured frames.
Abeeko Wine Glass - Aged Gold (Set of 4), was £36.95, now £29.56, Nkuku
I'm treating myself to two sets of these glasses for my Christmas table this year. They are so tactile and sophisticated, and their ribbed design has a French feel. 
Mbata Brass Candlestick - Antique Brass, was from £19.95, now from £15.96, Nkuku
Candlesticks are back, and these are rated 4.9 out of 5 stars from 21 happy reviewers. Made from brass, their hand-soldered finish makes each one unique. 
Makua Wooden Locker Shelf, was £395, now £316, Nkuku
Oh how would I use this? Let me count the ways... as a plant station, a post station, for jars of ingredients, or books? Perhaps I need to buy four?
Remember, to get the 20% discount, you'll need to add the code FESTIVE20 at the checkout. And if you are tempted, we don't think you'll be disappointed. You'll find more Black Friday furniture deals on our dedicated page.