Weber vs Napoleon – which grill is the greatest in our test?
Our experts put Weber vs Napoleon head-to-head.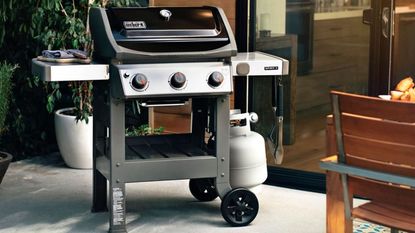 (Image credit: Weber)
A yard isn't complete without a good grill; they're an outdoor essential, sizzling in the background as you host big barbecues, smoking delicious food. Whilst there are lots of different brands on the market, if you're looking for the best, you'll probably be trying to decide between grills from Weber and Napoleon.
These titans make the best grills on the market. Our experts have tested them in-person and liked them enough to include them in our buying guides for best grills as well as best gas grills.
We always get asked which brand is better out of Weber and Napoleon, so our experts want to go on the record to recommend the best grills to grace your garden with.
Weber Spirit vs Napoleon Phantom
Winner: Weber II E-310
Our experts tested these grills and loved them both. Choosing between the Weber Spirit II E-310 and the Napoleon Phantom Rogue isn't a difficult decision, because these have very different offerings. Here's everything you need to know.
The Weber Spirit II E-310 sits in the top spot for all our grill buying guides: it's a brilliant grill. Perfect for those who have never grilled before, this was as easy to set up as it was to use. Our experts cooked excellent burgers, sausages, and kebabs across the 660 square inch surface – this wasn't down to their skill, it was all the grill.
Even though the Weber is cheaper than the competition, it doesn't feel flimsy or tacky. The plastic controls are the only part we considered to be a little cheap feeling and, even then, we weren't hung up on them.
The only other thing our experts would flag is that the grates are quite wide, so thin vegetables could fall through. This is a minor issue in the grand scheme of grills, but nonetheless is worth knowing.
The Napoleon Phantom Rogue betters the Weber on capacity. It offers 50 square inches of more cooking surface and a range of racks and burners: there's even a warming rack with a dedicated burner and a side burner that's perfect for searing steaks. So if you're looking for sheer surface area, this is better. In terms of power, this is brilliant for flash cooking, but it's almost too powerful. You'll need to keep a careful eye on your food.
It might seem like the Napoleon should be the winner here, but we prefer the Weber for one, very significant reason. It took our experts three hours to assemble the Napoleon grill. They build these products for a living and still found it fiddly and frustrating. We could imagine divorces beginning over a grill like this.
The Napoleon is also double the price of the Weber and has a very imposing style that wouldn't suit all yards. These are three, key factors, that cost the Napoleon the top spot in our guide and in this Weber vs Napoleon battle.
Swipe to scroll horizontally
| Header Cell - Column 0 | Weber Spirit | Napoleon Phantom |
| --- | --- | --- |
| Cook surface | 660 sq-in | 710 sq.in |
| Dimensions | 29 x 59 x 47 in | 48.50 x 55 x 25in |
| Fuel type | Gas | Gas |
| Best for | Grilling meats and vegetables | Searing seaks and keeping food warm |
| RRP | $569 | $1,249 |
Defending the top spot in our buying guides for the best grill and best gas grill on the market, this is simply excellent. It's easy to use and grilled all our food to perfection. Even an average cook will feel like professional chef on here.
The side burner is the best feature of this grill; it's truly exceptional. We loved grilling on this, but our experts hated assembling it. This is also almost double the price of the Weber, so if you're looking for value, the Weber is a much better option.
Weber Kettle vs Napoleon Pro
Winner: Weber Kettle
The Napoleon Pro costs nearly twice as much as the Weber, so if you're shopping on a budget, you can stop reading. For the price difference, the Weber is a much better option. In fact, it's one of the best budget charcoal grills on the market. We don't have an offcial review, but our Head of eCommerce Alex tested the Weber Kettle for a different magazine and thinks it's great.
When it comes to cooking space, there's only two square inches between the two, so there's almost no difference in size. Where the Napoleon scores big points is in the extra features. The Pro has a useful side shelf, three levels for direct and indirect cooking, and two locking wheels. This means that the Napoleon offers much more versatility for cooking times and strengths — perfect if you're a large family.
In our tests, the Napoleon started off as it meant to go on: it was easy to assemble, felt relatively portable, and then, when we tested it on a range of foods, we enjoyed their delicious smoky flavors and succulent textures.
Credit to the Weber, this is equally easy to use and brilliant if you're new to charcoal grilling. It doesn't have the same levels that the Napoleon Pro boasts, so you have to take a more crude approach to slow or fast cooking, placing food directly over the coals or to the side. It's a little imprecise, but you won't go wrong. If we did a blind taste, we don't think you could taste the difference, but in terms of cooking complexity, you'll enjoy the Napoleon.
The hinged grate on the Weber makes it easy to add charcoal and a the useful ash catcher means that keeping your grill clean is really easy. Our experts wouldn't recommend moving either around too much. The Napoleon's frame felt a little wobbly. It also a little difficult to add fuel if you have accessibility issues, especially compared to the Weber's useful hinged lid which has a hook, so you won't singe your lawn.
Swipe to scroll horizontally
| Header Cell - Column 0 | Weber Kettle | Napoleon Pro |
| --- | --- | --- |
| Cook surface | 363 sq-in | 365 sq-in |
| Dimensions | 39.5 x 22.5 x 27 in. | 27.5 x 38.5 x 22.5 in. |
| Fuel type | Charcoal | Charcoal |
| Features | Hinged grate, one-touch cleaning system, ash catcher | Side shelf, two locking wheels, hinged lid with three levels, direct and indirect cooking |
| RRP | $219 | $599 |
A classic, compact grill, this is an impressive competitor to Napoleon's model. Perfect for those who are cost-conscious or lazy cleaners, it has plenty of simple, but useful features. The main drawback is the small cooking space.
This is the best charcoal grill that we tested. It made some of the best burgers, chicken, and steak on test: they were smoky and well-cooked, but still tender and juicy.
FAQs
Is Napoleon as good as Weber?
Even though Weber is at the top of our buying guides, both brands have their benefits. Our experts enjoyed testing them both and would argue that each model is 'the best', just for very different needs.
Do Weber grills really last longer?
Weber has an enduring reputation for top-quality appliances. If they're properly cared for, most people say that theirs lasts over ten years — it's covered by their warranty for that long too.
What is the best brand for gas grills?
Weber and Napoleon both feature in our buying guides for the best gas grills. If you look at the rankings, Weber is at the top of our list, but that is a generic recommendation. Think about your grilling needs before jumping into a purchase.
How we test grills
At Homes & Gardens we grill barbecues. Our experts put every model we recommend through its paces, using them to grill everything from vegetable kebabs to sausages, steaks, and chickens. However, there's so much more to a grill than the food, even though we enjoy that bit the most.
When testing a grill, we make notes on the whole process from assembly to cleaning and maintenance. These are crucial parts of the reviews, because we have experience with excellent grills that are a headache to clean and assemble. When you take this into account, grilling becomes much less appealing.
We'll let you know about everything you need to make an informed decision when investing in the best grill. If you're interested to find out more, you can visit our dedicated how we test grills page.
Final thoughts
Our experts love both Napoleon and Weber grills. Different models suit different needs, so there's no cut and dry winner. If you haven't seen one that you love in this comparison, there are plenty more models on our page for the best grills on the market. They're all tested and certified by our experts, so we're sure there will be one you love on there.
Sign up to the Homes & Gardens newsletter
Decor Ideas. Project Inspiration. Expert Advice. Delivered to your inbox.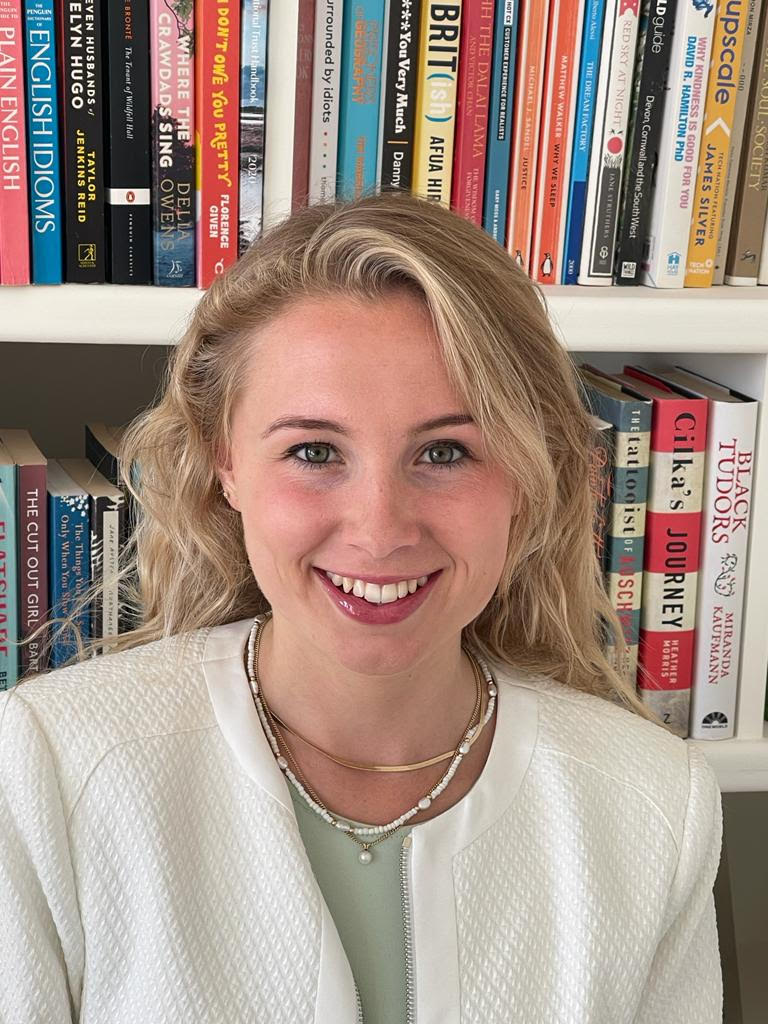 Laura is our eCommerce editor. As a fully qualified barista, she's our expert in all things coffee and has tested over thirty of the best coffee makers on the market. She has also interviewed Q-Graders and world-leading experts in the coffee industry, so has an intimate knowledge of all things coffee. Before joining Homes & Gardens, she studied English at Oxford University. Whilst studying, she trained as a master perfumer and worked in the luxury fragrance industry for five years. Her collection of home fragrance is extensive and she's met and interviewed five of the world's finest perfumers (also known as 'noses'). As a result of this expansive fragrance knowledge, she always puts quality and style over quantity and fads. Laura looks for products which have been designed simply and with thoughtful finishes.