12 problem-solving products under $50 that every home should have, according to our editors
Our team has picked the problem-solving home buys they wouldn't be without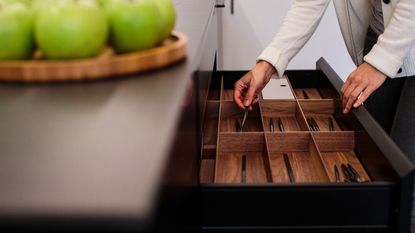 (Image credit: Getty Images)
At H&G we are always on the lookout for the best home products that save time, solve problems, but still look good.
Given that most of our team's job descriptions require us to focus on finding the best storage products, cleaning tips, houseplant hacks, and home decor ideas for you, we end up trying out a vast variety of products that are simply not worth our time – but others that are worth every dime.
Here, we have rounded up 12 of the best problem-solving products under $50 that our writers and editors use in their homes. These savvy tools and accessories have saved us both time and hassle. We think you should know about them.
Problem-solving products under $50
These 12 products are all under $50 and make everyday tasks frictionless.
1. OXO Good Grips 4-Cup Angled Measuring Cup
Decluttering countertops and organizing a kitchen are so important in keeping a functional space. As a result, we only recommend keeping the very best utensils and products in your cabinets. One of those is the OXO 4-cup angled measuring jug, from Amazon, says our head of eCommerce, Alex David.
'I've used this measuring cup in various test kitchens throughout my career. The measuring lines are on an angle, so you can look straight at the cup and get exact measurements from any angle, saving you from bending down and checking on the side – it is also great for those with mobility issues for this same reason!'
It also means you can say goodbye to those loose cup measures cluttering your kitchen drawers in favor of one single product.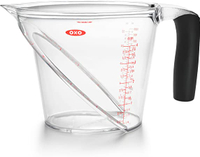 OXO 4-cup angled measuring cup | $12.95 at Amazon
A patented angled surface lets you read measurements from above helps eliminate the need to fill, check and adjust.
2. Garlic and ginger grater
OXO kitchen products are well-loved by a number of H&G's editors including Millie Hurst, Solved section editor. 'I like to try to cook at home with all-natural ingredients whenever I can, so the OXO Good Grips Etched Ginger and Garlic Grater from Amazon is a great problem-solving product for me. A traditional grater, even a fine one, can be a little too big for turning fresh garlic cloves and ginger root into a fine paste for cooking so this smaller version, which fits easily into my existing kitchen organizers, is the perfect addition. It works really well whether grating parmesan for a carbonara or crushing garlic, and it's easy to clean.'

OXO etched ginger & garlic grater | $10.99 at Amazon
This fine-toothed grater helps create a fine paste with minimal effort
3. Znben Non Slip Shirt Hangers
Slimline hangers have become a go-to closet organizer for professional organizers, especially when they are dealing with small closets. Another option for narrow but tall closets is layered hangers, such as the ZnBen Non-Slip Shirt Hangers, from Amazon that our eCommerce head, Alex David has at home. 'I haven't got a ton of closet space, so multi-hangers like these are essential for hanging lots of button-downs in one space. This is an improvement on the multi-hanger I use, with non-slip arms to keep shirts firmly in place.'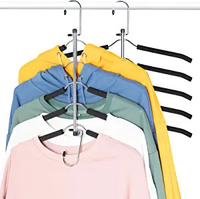 Space Saving Coat Hangers | $19.99 for two at Amazon
Perfect for small spaces, these stacked slimline hangers come approved by our head of eCommerce, Alex David
4. A tower plug port
You can never have too many outlets but often, our homes don't quite meet the demand. This was a common issue faced by our digital deputy editor Jennifer Ebert before she picked up a tower charging port, like this one on Amazon. 'A tower charging port is fantastic for busy spaces like home offices and kitchens so you don't have to worry about unplugging your cell phone with your recipe open in order to use your air fryer, for example,' she says.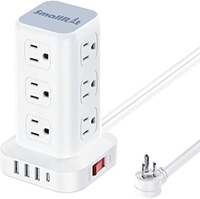 Power strip tower | $29.99 at Amazon
This power tower has a built-in surge protector to help protect your chargers and home circuits
5. Kunovo cheese grater with box
A cheese grater is one of the many things every home cook should have in their kitchens, but they can be bulky to store and be awkwardly shaped leaving you to grate on an angle leading to sore wrists and slips.
A cheese grater with a box, on the other hand, can be taken apart for storage and makes cleaning up far quicker. 'I use the Kunovo box grater, on Amazon, at home. It's way more comfortable to grate on than a standard upright grater, and it shreds cheese straight into a bowl, so there's no awkward grating from an angle,' says Alex David, head of eCommerce.
'It has a large-hole grater for cheddar, which I also use to grate cabbage and carrots for coleslaw as well as a fine grater for hard cheeses like parmesan, which I've used for zesting citrus. What's more, you can put the whole thing straight into the refrigerator and save leftover cheese for later.'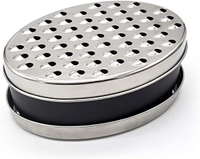 Box Cheese Grater | $9.80 at Amazon
Another favorite of our head of eCommerce, this box grater is perfect for busy home chefs to make grating quicker and clean up easier.
6. Scoof Cafetiere Tool
Our news editor Megan Slack is a coffee lover and believes that the Scoof French Press Tool, on Amazon is the perfect kitchen addition for anyone who uses a French press for coffee regularly. 'Cleaning a French press is the worst part of making coffee at home, and it's all too easy to damage the glass against the side of a sink when washing it. This handy tool is an ideal solution,' Megan says. 'What's more, it doubles as a French press stirrer too, helping you to get the most out of your grounds by improving flavor.'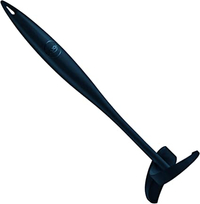 Scoof French Press Tool | $13.95 at Amazon
This Scoof tool makes making coffee with a French press a little more involved, and makes clean up super simple.
7. A dehumidifier
'In my house, we have a dehumidifier that we use instead of a tumble dryer,' says Lucy Searle, editor-in-chief. 'When you work out how much a tumble dryer costs to run versus how much a dehumidifier costs to run (the latter being much cheaper), and consider that they take up less space in your laundry room, a dehumidifier seems like an obvious choice for smaller spaces or those looking to save some money,' she says.
They are perfect for more than just drying your laundry, however. 'We also used it to dry out the inside of our car when it got wet inside (soft top fail!) and in the bathroom when a neighbor's pipe leak led to wet plaster on our side,' Lucy adds.
Although large, whole-house dehumidifiers often sell for upwards of $150, we have found some highly customer-rated dehumidifiers for under $50, ideal for small spaces or solving emergencies:
TA BYIK Dehumidifier 35oz
This smaller dehumidifier is perfect for smaller spaces, and can remove up to 16oz of water in 24 hours.
With a 27oz tank, this small but powerful dehumidifier is ideal for spaces up to 215 sq. ft.
8. The Pink Stuff
The Pink Stuff has been named a miracle product for a reason, with thousands of people praising its adaptable yet thorough cleaning abilities online – we were equally impressed by the variety of things you can clean with The Pink Stuff. The original cleaning paste is perfect for cleaning a range of areas around the home, from getting rid of hard water stains, to cleaning stainless steel sinks, and cleaning glass shower doors without streaks. I would not leave my cleaning cabinet without it!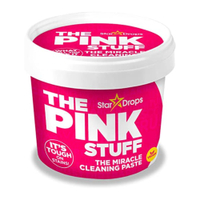 All Purpose Cleaning Paste | $5.97 at Amazon
The Pink Stuff paste has made a huge difference to my home, from my glass shower doors, entryway floor tiles, and stainless steel kitchen sink.
9. A clothes shaver
Trying to remove lint from clothes can be tricky, especially if lint bobbles are caused by partially broken and tangled fibers on clothes. A clothes shaver, like this one from Walmart, has become a lifesaver for our content editor, Zara Stacey. 'These handy fabric shavers are ideal for quickly and safely removing the excess lint from your clothes without the risk of damaging the fabric or cutting your hand on a razor,' she says. 'Recommended to me by a friend, a shaver or "debobbler" also helps to contain any of the loose bits of thread making cleaning up much simpler too.'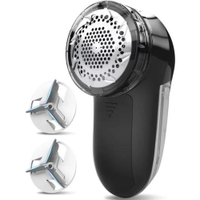 Fabric Lint Shaver | $13.99 at Walmart
This Fabric shaver can easily remove Lint Balls, Pills and Fuzz. With three shave heights, two speeds and three shaving head hole sizes, this handheld device is suitable for most clothing and upholstery.
10. Watering globes
There is no denying that decorating with plants elevates a space, but even the best low-maintenance indoor plants need regular watering to keep them healthy. Watering globes, easily found at Walmart and suggested by our senior content editor and resident gardening expert, Holly Crossley, could be the solution if you can't keep track of when to water your plants.
'Watering globes are ideal for busy plant parents as they only need refilling once every one to two weeks, and gradually water your plants as and when the roots demand,' she explains. 'This can help to prevent both under- and over-watering, mitigating the worry around how often you should be watering houseplants to keep them fresh and green.'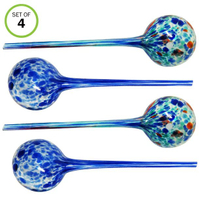 Decorative watering globes I $22.99 at Walmart
This set of four decorative watering globes is perfect watering your plants when you are busy or away travelling
11. Perfume decanters
When you are organizing makeup and fragrances or packing for a trip, large, bulky perfume bottles often get in the way. But what do you do if the sculptural containers are too awkwardly shaped to fit nicely in makeup organizers?
Refillable perfume cases such as these from Amazon, suggests Jo Bailey, deputy editor, print. 'These have been a game changer for me when it comes to storing and carrying my favorite perfumes and fragrances around – especially when traveling,' she says. 'They are simple to fill up from your existing perfume bottles and can be nicely tucked away inside your bag or vanity organizers. This allows you to keep your larger bottles tucked away nicely in a secure, organized spot out of direct sunlight to keep them smelling their best for longer.'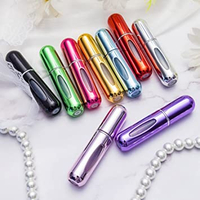 Portable refillable perfume bottles | Was $13.99, Now $7.99 for four at Amazon
These may not seem like an obvious home pick, but they are perfect for optimizing your everyday storage solutions while also keeping your perfume fresh
12. Egg Poaching Cups
Making the perfect eggs is a skill that many home cooks pride themselves on. If you are short on time, however, then something as simple as an egg poaching cup can help to get your eggs right every time – come breakfast or brunch. 'My mum gave me an egg poaching cup when I first moved out/ I've had it for years and use it pretty much weekly!' shares Louise Oliphant, eCommerce editor for Homes & Gardens. 'It helps hold all the egg goodness in place as you're poaching and leaves you with a perfectly round egg after a few minutes. Simple, but essential.'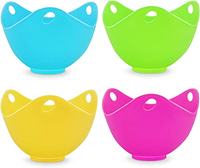 Poached Egg Cup Pack of 4 | $8.29 at Amazon
These food-grade silicone egg poachers helps even the worst of home cook make the perfect eggs for breakfast and brunch
Our Problem-Solving Editors
Lucy Searle has written about interiors, property and gardens for over 30 years, starting within the interiors departments of women's magazines before switching to interiors-only titles in the mid-1990s. In 2018, Lucy took on the role of Global Editor in Chief for Realhomes.com, taking the site from a small magazine add-on to a global success. She was asked to repeat that success at Homes & Gardens, where she has also taken on the editorship of the magazine, which is the UK's oldest interiors magazine at 103 years old. Lucy is a serial renovator and also owns rental properties in the UK and Europe, so brings first-hand knowledge to the subjects she oversees.
As Head of eCommerce, Alex makes sure our readers find the right information to help them make the best purchase. At a time when it can be tricky to know what's what, and when budgets are tighter than ever, helping readers to find the right products to make their lives a little easier is a genuine passion.
Jen is the Deputy Editor (Digital) of Homes & Gardens online. Before starting this position, she had completed various interior design courses at KLC Design School, as well as working across Ideal Home, LivingEtc, 25 Beautiful Homes and Country Homes & Interiors as an interiors writer.
Millie Hurst is Section Editor at Homes & Gardens, overseeing the Solved section, which provides readers with practical advice for their homes. Millie has written about and tried out countless cleaning and DIY hacks in the six years since she became a journalist, and has worked in both London and New York.
Megan is the News and Trends Editor at Homes & Gardens. She first joined Future Plc as a News Writer across interiors titles, including Livingetc and Real Homes. As the News Editor, she often focusses on emerging microtrends, sleep and wellbeing stories, and celebrity-focused pieces. Before joining us, Megan worked as a News Explainer at The Telegraph, following her Masters in International Journalism.
I joined Homes & Gardens in February 2022 as a Content Editor. After studying English Literature at University, I have worked as an Ecommerce Website Editor, Content Writer and Buying Intern at multiple independent businesses within the luxury retail and lifestyle sectors. My role at Homes & Gardens unites my love, experience and passion for the world of design and desire to create inspiring written content. In terms of my own personal style, I'm a huge lover of color and pattern, I especially love a pastel color scheme. I also enjoy nothing more than discovering new trends, brands and products, whether that be in fashion, interior design or lifestyle – my wish list of new things to buy is never-ending.
Holly is a former allotment keeper and professional gardener. She now spends her time tending to her many houseplants and writing about gardens and outdoor living for Homes & Gardens.
Jo Bailey is Deputy Editor of Homes & Gardens, overseeing all features for the print edition. Before joining Future PLC, she worked as an interior stylist for over ten years, specializing in commercial photo shoots for luxury clients such as; Design Centre Chelsea Harbour, Christopher Farr Cloth and Heal's. She has worked with Homes & Gardens for over a decade, having styled and produced editorial shoots and events over the years.