I promise it's a good idea – you should buy summer yard furniture this Cyber Monday
Cyber Monday isn't all about iPhones, air fryers, and vacuum cleaners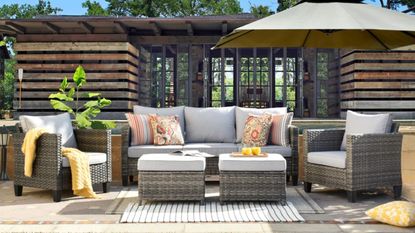 (Image credit: Walmart)
Though the big day isn't until tomorrow, Cyber Monday deals are already dropping. You can shop smart and save big on seasonal items, such as holiday decor, toys and gifts, as well as mattresses and major appliances: the year-round stalwarts. Funnily enough, in the heart of fall, you'll also find deep discounts on outdoor furniture.
You'll see multi-piece conversation sets for entertaining friends alongside cute and compact bistro table and chairs, all listed for less. Granted, you'll see some second-rate sets in the clearance section, but there are plenty of premium pieces to go around.
As a shopping writer, I know where to buy the best outdoor furniture to suit every style of garden and size of budget. I've spent hours searching the sites of the specialist outdoor stores, as well as the major home retailers, to bring you the best pieces at the best prices.
Still, when so much of the seasonal sales are geared towards the holidays, it might seem a little strange to go shopping for summer yard furniture. Actually, it's the best time to buy: here's why.
Should I buy summer yard furniture in the Cyber Monday sales?
According to Hayley Phillips, Director of eCommerce at The Porch Swing Company, you'll often get the best rates on outdoor furniture when you shop out of season. That makes sense: many of the major home retailers and specialist stores alike are keen to shift their stock and make way for new pieces. If you know where to look, you could bag a premium piece without the premium price tag.
Hayley thinks 'getting ahead of the season is always best. Not only are you unlikely to find as many discounts during peak season,' which falls right before the summer, 'it's also likely that production and shipping times will increase closer to the time'. You'll see summer yard furniture listed for less this Cyber Monday, and it might even arrive before Christmas. Like Hayley says, 'ordering now ensures you'll have your furniture delivered and ready to use by the time the weather warms up'.
Hayley is a marketing professional who specializes in digital marketing and brand development strategy. She has directed eCommerce for the Porch Swing Company since March 2023. Hayley oversees commercial strategy across major home retailers including Amazon and Wayfair, so she knows a thing or two about Cyber Monday sales.
What sort of yard furniture should I buy?
You'll see all sorts on sale, from individual tables and chairs to multi-piece dining and conversation sets. When it comes to choosing your outdoor furniture, it's partly a matter of personal preference, though it pays to shop smart.
Wendy Wang, owner of F&J Outdoors, advises Cyber Monday shoppers 'to put functionality and durability at the top' of their priorities. 'That doesn't necessarily mean the biggest or most expensive item'. Don't be duped into buying a beautiful piece that you won't use, just because it's on sale.
Wendy's career has ranged widely from international business to horticulture. She is the proud owner of F&J Outdoor, which is known for its high-quality, durable and waterproof outdoor furniture and grill covers.
What should I do with my yard furniture until summer?
So, it makes sense to shop the Cyber Monday sales for outdoor furniture: but what are you supposed to do with it over winter? If you expose wood and wicker pieces to the rain and snow, you risk damaging your outdoor furniture before you really get to use it.
Jon Morgan, CEO of Venture Smarter, has a few ideas to help you make the most of your Cyber Monday purchases. Jon knows that 'storing yard furniture properly is crucial for its longevity. If possible, you should store it indoors during the winter to protect it from harsh weather conditions'. You could keep your furniture under cover in your basement or a barn until the weather turns. 'If indoor storage isn't an option, invest in high-quality covers to shield your furniture from the elements'.
You can pick up a premium outdoor furniture cover with every purchase at Outer, or shop separately on the Outer site to protect and preserve the furniture you already own. Like everything at Outer, these covers are 30% off for Cyber Monday. Alternatively, you can shop for covers in person at your local outdoor store, or online: this all-purpose cover at Target is weather- and water-resistant.
Jon is the CEO and co-founder of Venture Smarter, a leading consulting firm that helps startups scale and grow. With a degree in business management and over nine years of consulting experience, Jon knows how to spend money wisely.
Best Cyber Monday deals on yard furniture
Cyber Monday yard furniture deals FAQs
Where's best to buy outdoor furniture?
As a shopping writer and an outdoor living enthusiast, I know where to buy the best outdoor furniture to suit every style and size of budget.
For expertly crafted, timeless pieces with a purpose, shop at Outer. This outdoor living site wants to put an end to fast furniture. Their teak furniture is responsibly sourced from Indonesia and built to last. Outer craft their wicker sofas so they're 100% recyclable, and repurpose 100 plastic bottles with each wicker chair. Outer make their own covers to protect your outdoor furniture from the elements. You'll find a cover included with each Outer piece, or you can shop them separately on the Outer site. The best bit: everything is 30% off for Black Friday.
If you're buying on a budget, you'll find a lot to love on Target. If you search for 'summer yard furniture', then filter for deals, you're still left with almost 3,000 pieces to sift through. That's when it pays to narrow the search. You can shop by furniture brand, type, and material to find that set that suits you. You can even fix your own budget down to the dollar through Target's price filters. For my money, I'd take advantage of the deep discount on this Costway 5-piece patio set. Hand-woven from wicker, this rattan set is built to last.
How should I choose outdoor furniture?
It all depends how often you want to use your outdoor furniture, and what you want to use it for. If you regularly entertain large numbers, you should opt for a spacious conversation pit over a cute and compact bistro table and chairs. Cushioned benches and sectional sofas can accommodate more sitters than individual loveseats and swivel chairs.
Next, consider your lifestyle. If you want your yard to be a place of rest and relaxation, you might like to invest in a pair of the best Adirondack chairs for a secluded seating option. If you tend to gravitate towards the pool, then you'd be better off buying a pair of sun loungers made from water-resistant fabrics.
On that note: it's worth learning the best materials for outdoor furniture, so that you can pick out quality at a glance. If you're shopping for hardwood furniture, prioritize teak pieces. This durable wood is water-resistant, so it won't rot or warp in the rain. The best teak furniture is made in Indonesia, and can last for years, even if it's left untreated. While it can be pretty expensive, you get what you pay for: in fact, cheaper teak pieces made in China and India often aren't teak at all. If you can't stretch to teak, I'd recommend acacia as another durable hardwood that's kinder to your wallet.
Aluminum furniture is an inexpensive and lightweight alternative to hardwood. It won't rust, so it's a great option for damper climates, but it can feel a little cheap in comparison to teak. There's wicker furniture, too, though that isn't a material so much as a type of weave. Traditionally made from rattan, bamboo, or willow, most modern wicker furniture is woven with polyurethane. From a distance, polywicker looks like the real thing, but it might feel a little plasticky when you sit on it.
Final thoughts
We're keeping track of all the best Cyber Monday home deals on our live blog. We'll let you know as and when deals drop, so that you can shop smart and save big.
Sign up to the Homes & Gardens newsletter
Decor Ideas. Project Inspiration. Expert Advice. Delivered to your inbox.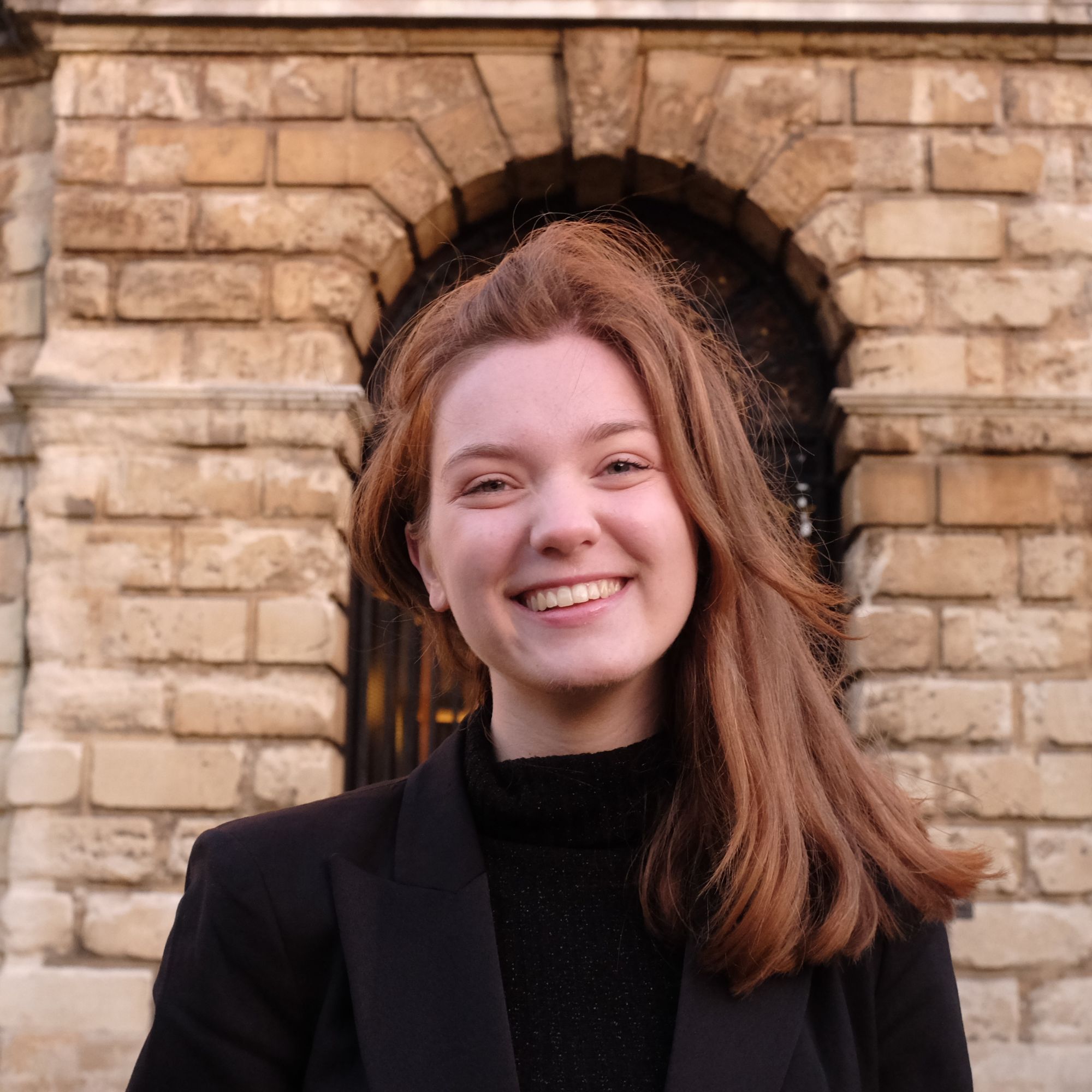 Before she joined Homes & Gardens, Emilia studied English at the University of Oxford, where she sharpened her critical writing skills. She also worked on the other side of the aisle writing press releases for regional newspapers and crafting copy for Sky. Emilia combines her business savvy with her creative flair as our eCommerce Editor, connecting you with the products you'll love. When she's not in the office, Emilia is happiest when entertaining friends al fresco or out in the country.