Fall cleaning checklist – 9 tasks to tick off for a seasonal deep clean
The changing of the seasons is a good opportunity to spruce up our living spaces: here are 9 spaces to clean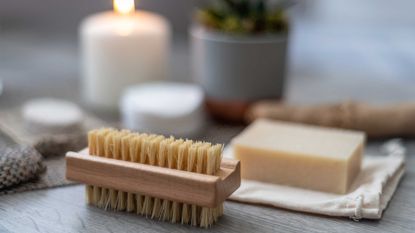 (Image credit: Getty Images)
Sign up to the Homes & Gardens newsletter
Decor Ideas. Project Inspiration. Expert Advice. Delivered to your inbox.
Thank you for signing up to Homes & Gardens. You will receive a verification email shortly.
There was a problem. Please refresh the page and try again.
Fall is a great time to do those cleaning tasks that we know we should do, but never actually do. But where to begin?
When it comes to cleaning and preparing your home for fall, there is a long fall cleaning checklist of jobs you might want to complete. So, Lynsey Retzlaff, a mental wellness expert, recommends creating a plan ahead of time.
'Create two to four zones throughout your house, and assign each zone to one week of the month. Focus on those deep cleaning tasks each week,' she says. 'This helps break up the tasks so you are more likely to get them completed and with limited stress.'
Fall cleaning checklist
Early September is a good time to start fall cleaning, but the earlier you begin, the sooner you can start decorating for fall, plus it takes some of the hard work out of spring cleaning if you've managed to give things a thorough clean.
Lynsey Retzlaff is a mental wellness expert and coach, and mother of two passionate about helping busy parents to find time for themselves.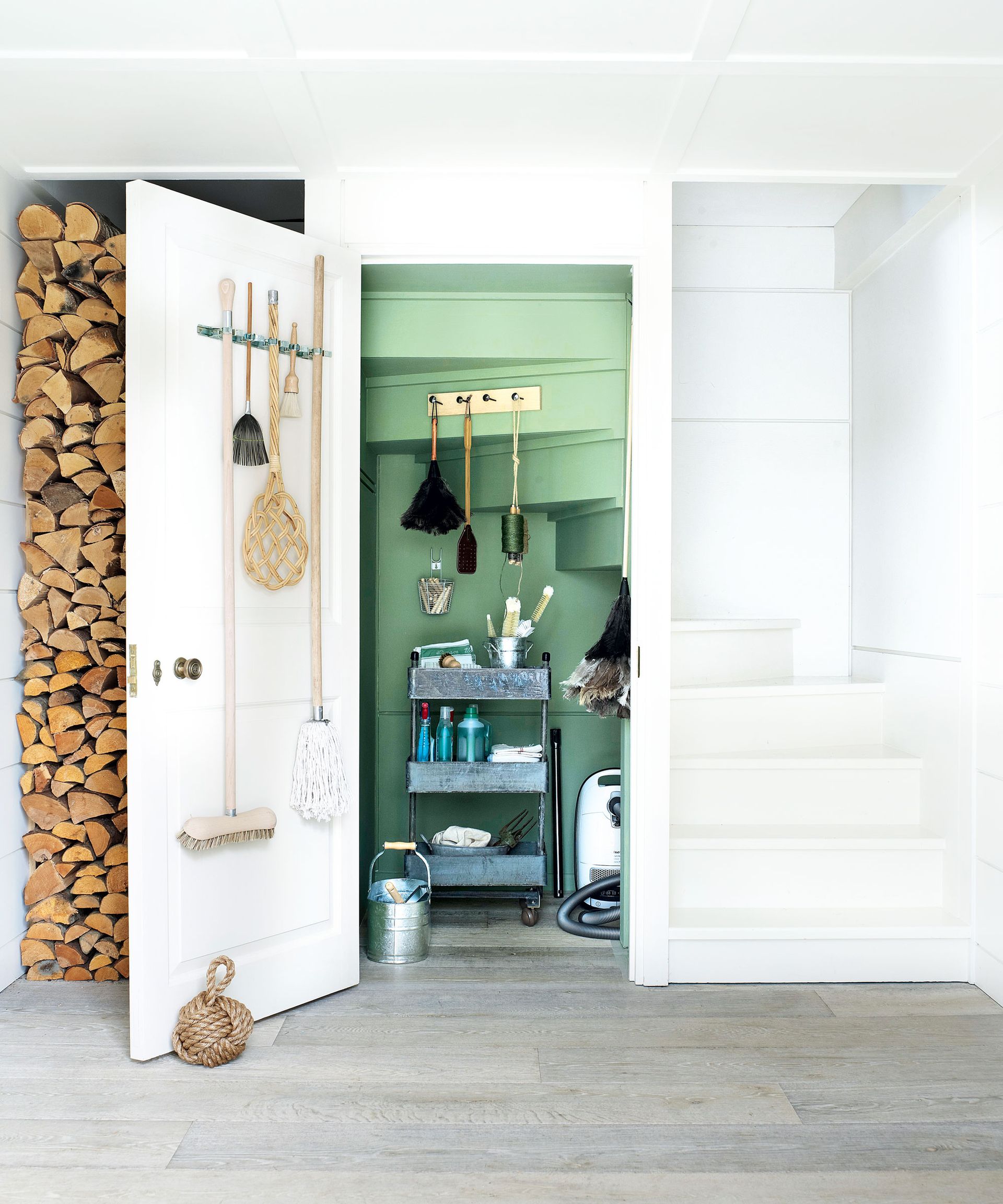 1. Dust shelves, furniture and decor
Start by removing dust lingering on surfaces around the home, from window ledges and blinds to side tables, baseboards, and the tops of bookshelves. For any individual decor pieces, you may like to try using a delicate, microfiber duster, at Amazon, to shine up without damaging them.
Focus on areas that often get missed, such as hard-to-reach corners and door frames where cobwebs often gather. 'Dust the top of ceiling fans and cabinets to eliminate dirt that accumulated during the summer,' adds Lynsey Retzlaff.
2. Clean floors and rugs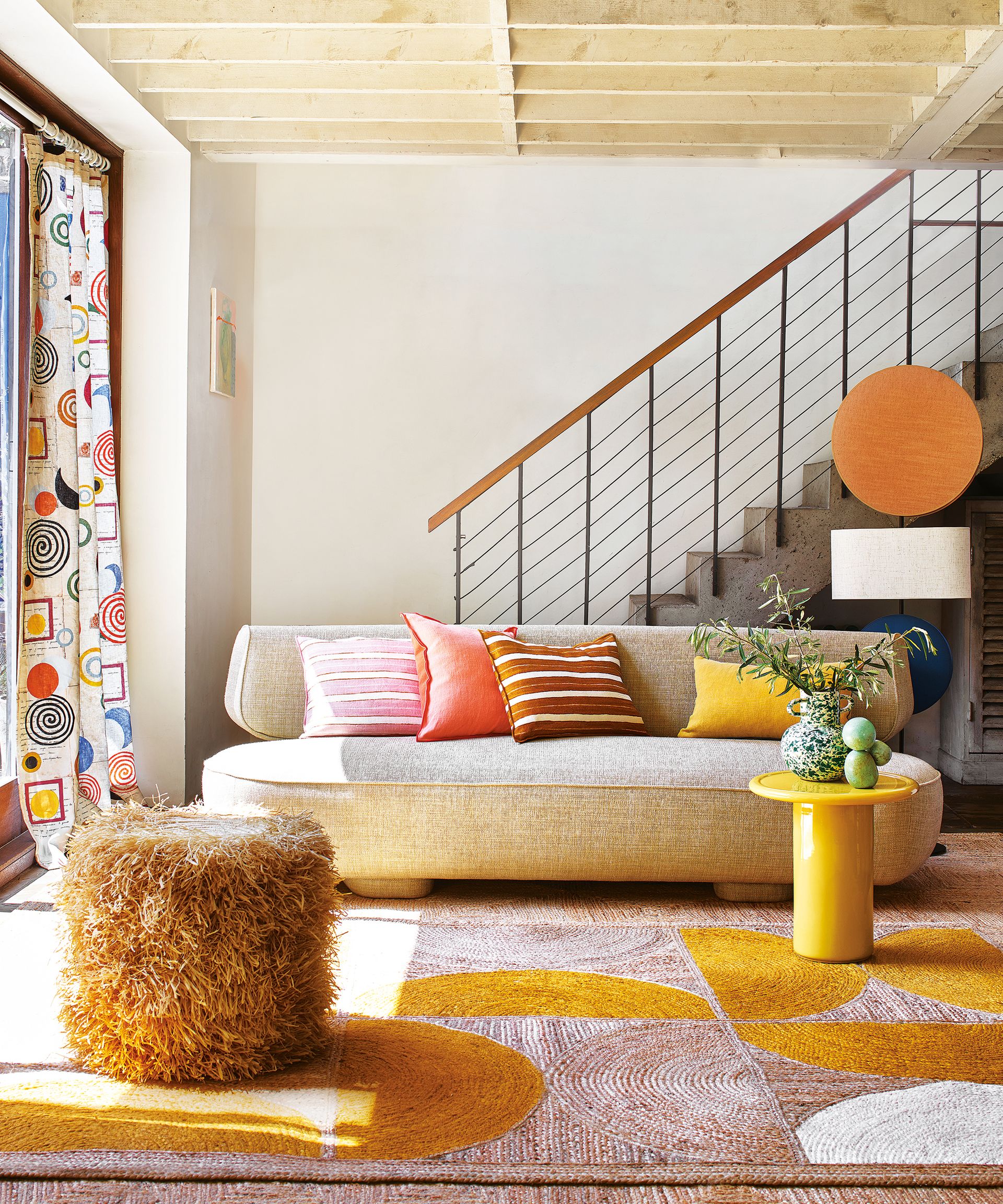 The new season is a good time to give your flooring a refresh, so clean hardwood floors to leave them looking their best ahead of cozy season when much more time is spent indoors. It's also a good idea to take everything out from under the bed and clean all the dust, pet hair and dead bugs that will likely be found under there – one of the best vacuum cleaners will make light work of this.
Next, clean area rugs so they're not holding onto dust and grime. This will also eliminate any odors and helps make your home smell nice.
'Opt for thorough steam cleaning. Not only does it remove dirt and allergens, it also rejuvenates the fibers, making your home feel like new,' says DIY expert Tommy Mello. 'Consider treating your rugs with a stain-resistant finish for extra protection against accidental drops.' Carpet and rug protectors, at Amazon, are inexpensive and repel water, helping rugs stay looking as good as new.
Tommy Mello is an entrepreneur, a home service/DIY expert, and the founder of A1 Garage Door Service, a leader in the home service industry. Founded in 2007, A1 Garage Door Service has grown to be a leader in the home-service industry.
3. Clean ceiling fans and light fixtures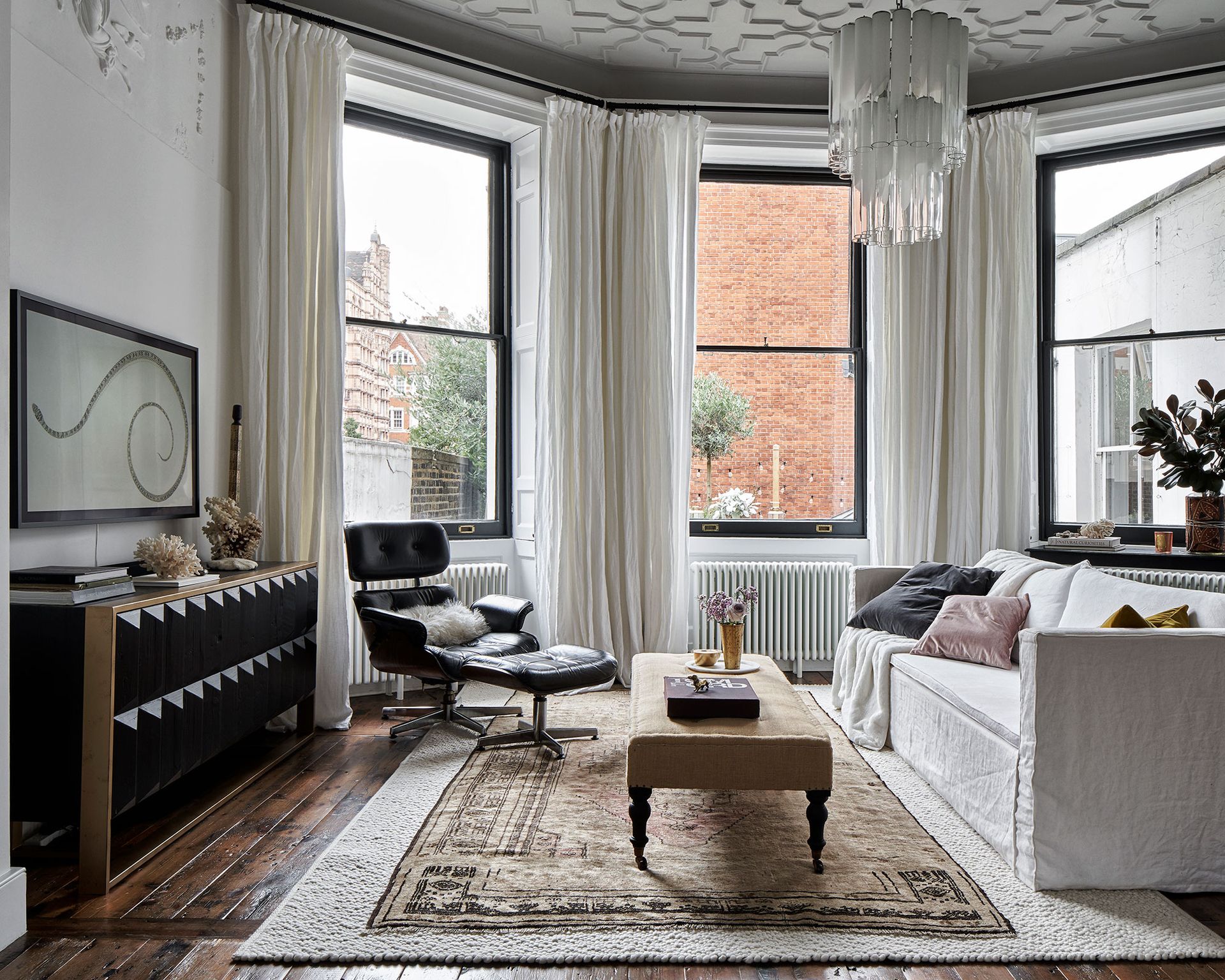 Ceiling fans and lights are usually the first thing to clean in the living room – cleaning professionals recommend working your way from top to bottom. For these more intricate spots, we recommend microfiber dusting gloves, at Amazon, which are great for quickly cleaning up chandeliers and fans (they also work brilliantly on houseplant leaves).
4. Clean windows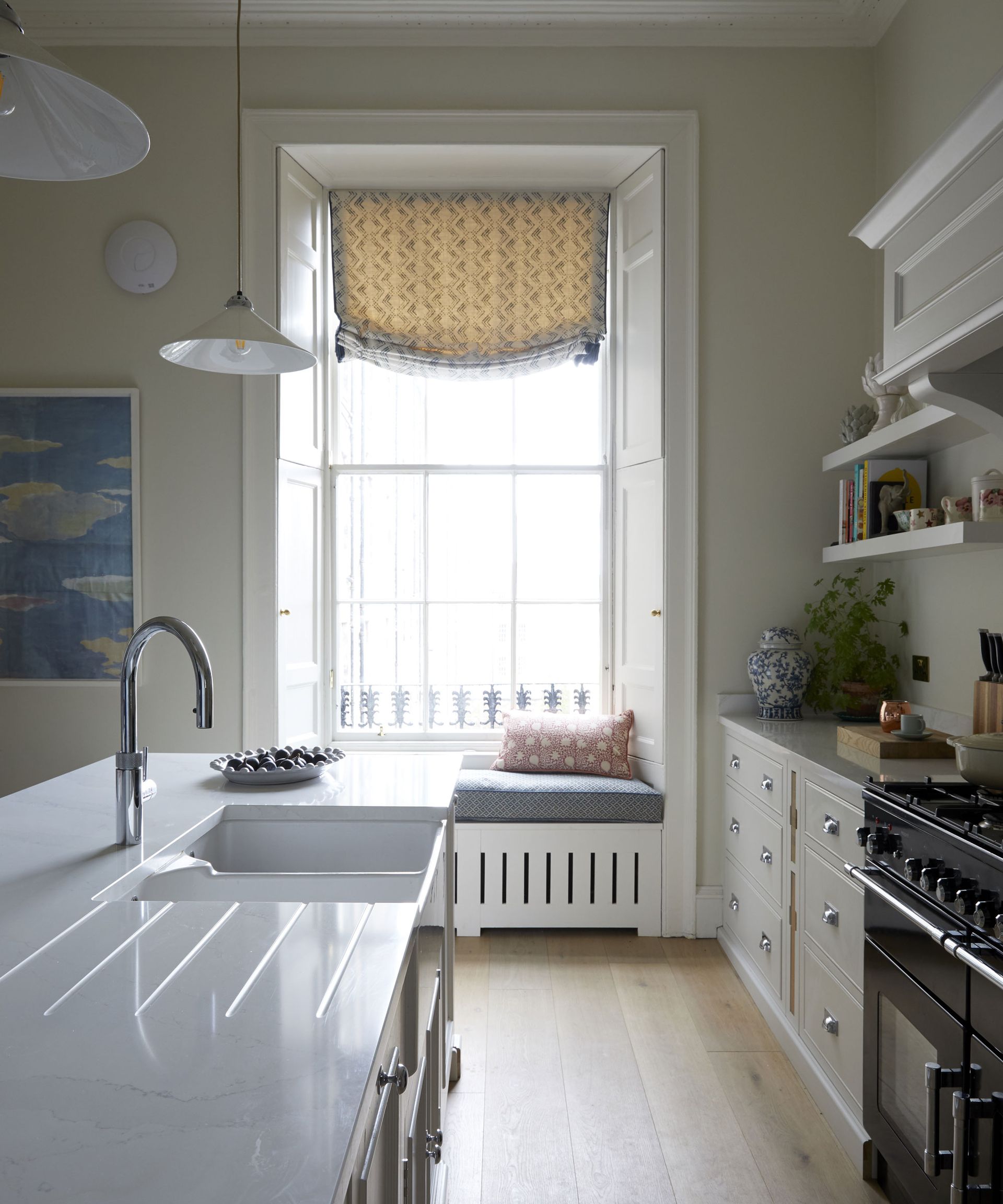 Ready for those autumn rays, clean the windows inside and out to maximize the amount of natural light in your living spaces. It's one of the most simple ways to uplift a room, making it feel lighter and brighter and contributing to an overall sense of well-being. Over time, pollution, dust, and debris collect on windows and frames, so now is a good time to get them squeaky clean.
5. Clean furnace filters and dryer vents
Next, turn your attention to your furnace filters to your heating systems are prepped for the colder weather. 'Replace furnace filters to get the best air quality with windows being closed in winter,' says Lynsey Retzlaff.
It's also worth cleaning your dryer vent to keep your dryer running efficiently. 'Clean out lint from the outside dryer vent,' she adds. 'You won't want to do this in the winter!'
6. Clean the garage and basement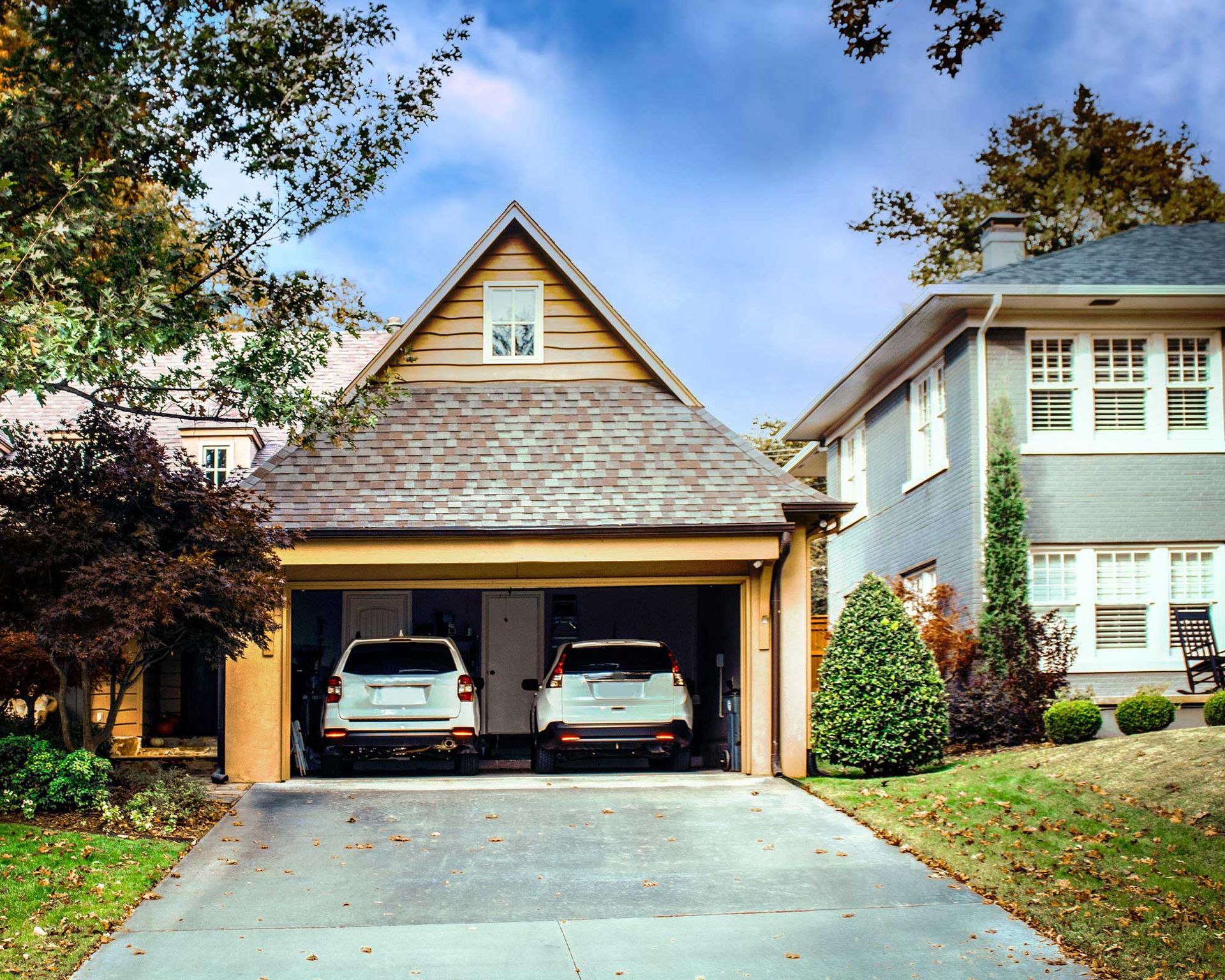 Our garages and basements are often neglected and are particularly exposed to leaks, moisture, dust and pests. Take the time to get rid of items in the garage and basement that you no longer need or use, vacuum and mop floors and wipe down surfaces. Using one of the best dehumidifiers will also help to prevent mold and damp before the colder weather draws in.
7. Clean the refrigerator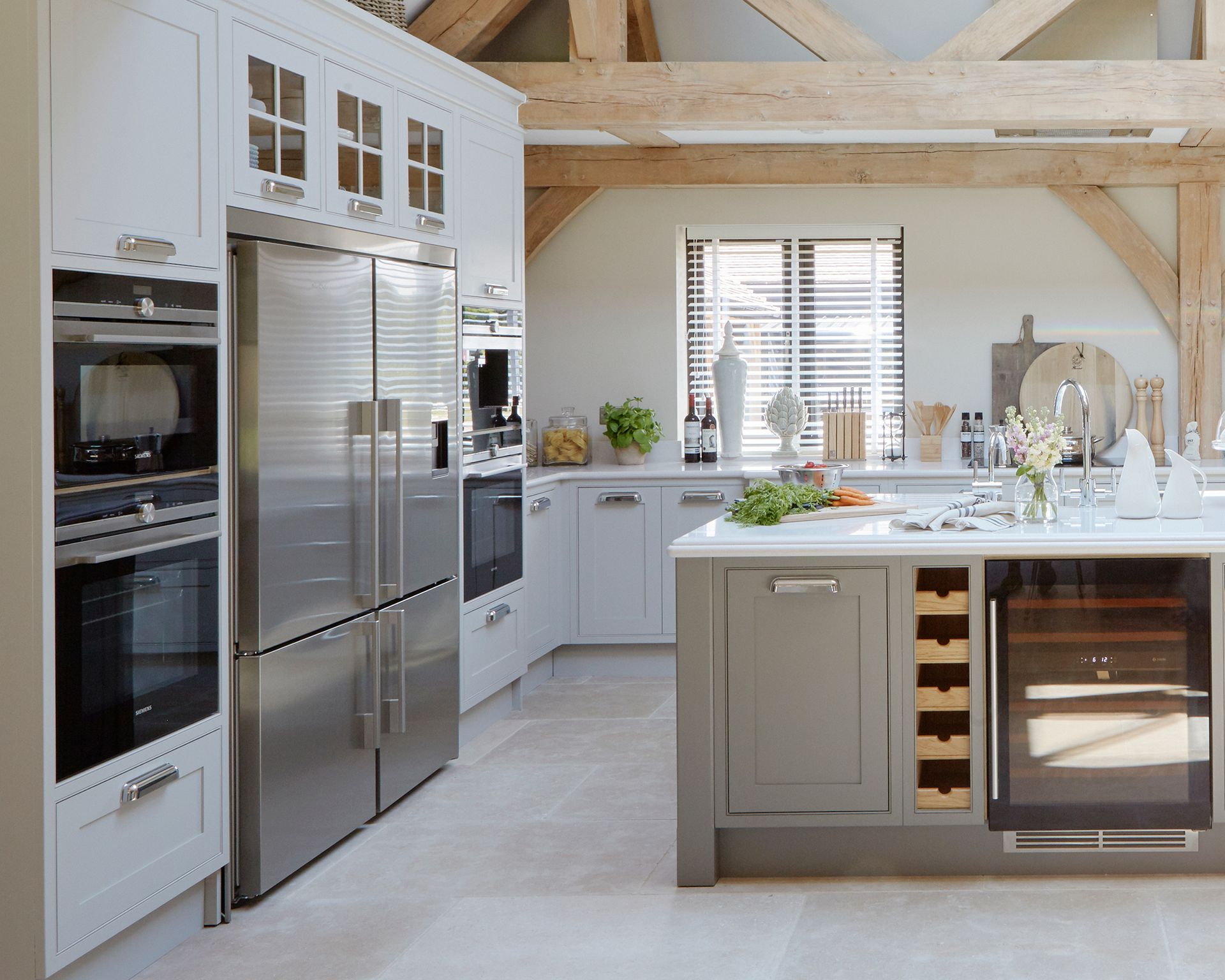 A key task to tick off your fall cleaning checklist is cleaning the refrigerator
'Why clean the fridge before fall? Well, it's the perfect time to start fresh and get ready for a new season. Just like the leaves change colors and fall to the ground, it's a great opportunity to let go of the old and make space for the new,' says Anja Wolf, a kitchen expert and founder of I Love Cookware. 'And what better way to do that than by cleaning out your fridge?
Anja Wolf makes the point that starting with a clean slate provides us with more motivation to try new fall recipes and stock up on all our favorite seasonal treats. 'So get rid of those expired condiments and mystery leftovers, and embrace the new beginnings that fall brings,' she says. 'Plus, who wants to discover a science experiment growing in the back of the fridge when you're trying to make a pumpkin pie?'
Remember to clean the refrigerator coils and the top of the fridge, as grime, dust and small bits of food can gather in these hidden spots.
8. Tackle your closet
Clean out your clothes closet and create a 'donate' pile of any summer clothes that have been left unworn for the last year or two. This will make it much easier to see your fall/winter wardrobe, and give heavier sweaters and coats more space to breathe.
9. Clean the oven and microwave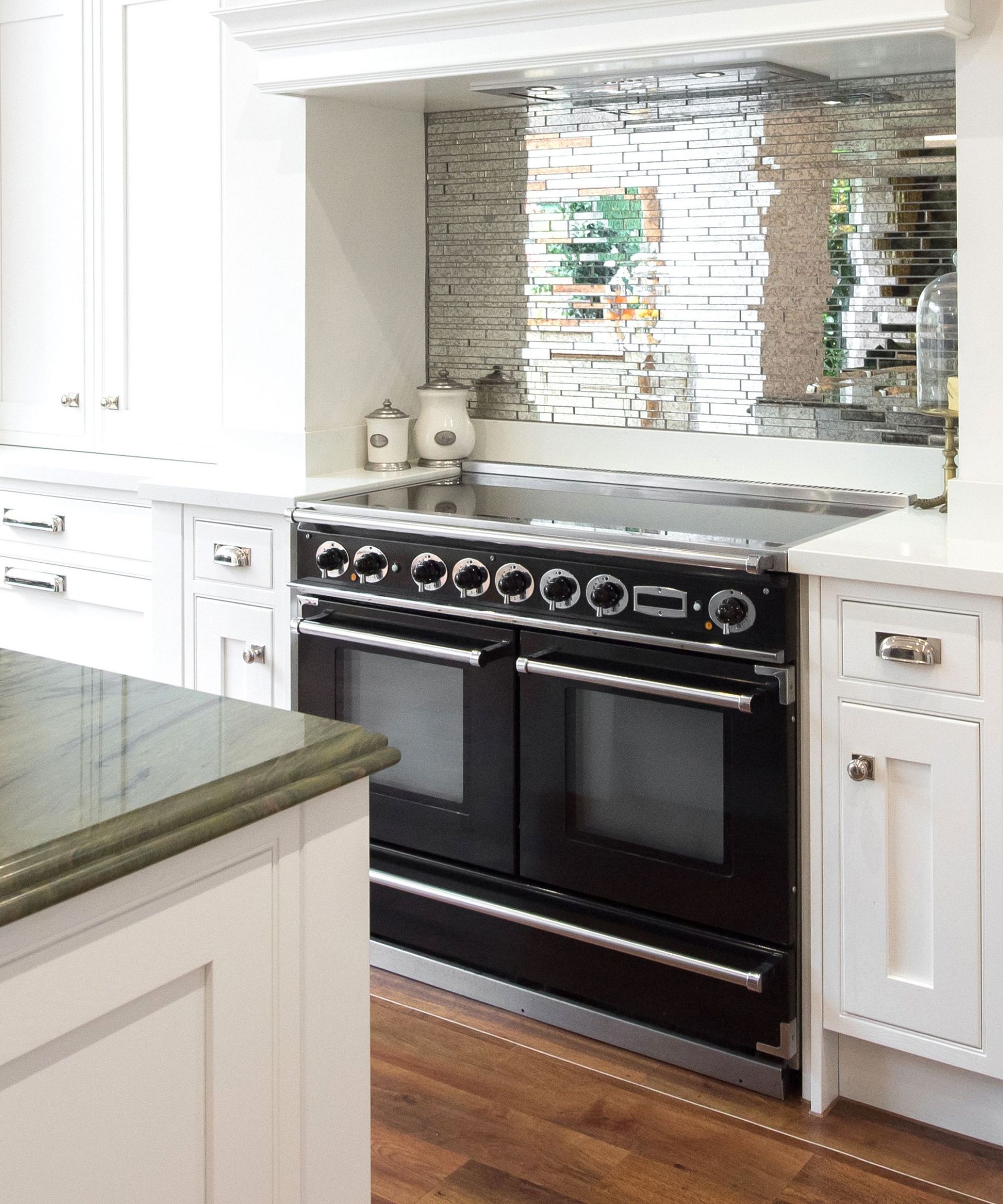 Cleaning the kitchen – and some of the hardest-working appliances in this space – is well worth doing ahead of the holiday season. 'Prepare for Thanksgiving gatherings by cleaning the oven inside and out,' advises Chiana Dickson, Homes & Gardens' junior writer. 'No one enjoys this task but dried on grease and grime can compromise the taste of your food, as well as creating odors.
'Personally, I like to clean mine without resorting to chemicals: combine baking soda and vinegar and apply the paste to the oven overnight, then wipe clean, and soak oven racks in the bathtub overnight. Wire balls, at Amazon will help.'
Clean your microwave with lemon to keep it smelling fresh.
Chiana has been at Homes & Gardens for around a year, having started her journey in interior journalism as part of the graduate program. She spends most of her time producing content for the Solved section of the website, helping readers get the most out of their homes through clever decluttering, cleaning, and tidying tips – many of which she tests and reviews herself in her home in Lancaster to ensure they will consistently deliver for her readers.
FAQs
Should you pressure wash in fall?
'The allure of pressure washing to rejuvenate outdoor spaces is undeniable. Be careful though,' cautions Tommy Mello, DIY expert. 'Fall is a sensitive time for surfaces, as temperature fluctuations can cause water to seep into cracks and freeze, causing damage. Consult a pressure washing professional, making sure you have the right equipment, techniques and information to protect your surfaces.'
---
As well as sprucing up our homes and cleaning those often-forgotten areas, consider decluttering before fall to free up space in closets, storage areas, and living spaces. Out in the yard, empty out flower pots so they are ready for planting spring bulbs.
Sign up to the Homes & Gardens newsletter
Decor Ideas. Project Inspiration. Expert Advice. Delivered to your inbox.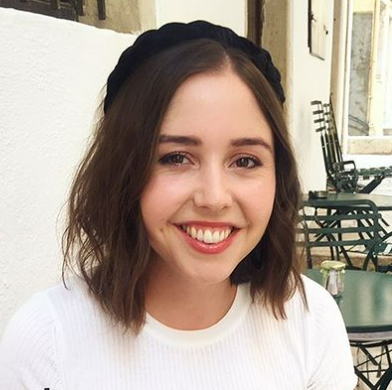 Millie Hurst is the Solved Section Editor at Homes & Gardens. She has six years of experience in digital journalism, having previously worked as Senior SEO Editor at News UK in London and New York. She then gained experience writing for women's magazines before joining Future PLC in January 2021. Millie has written for an array of homes brands including Livingetc and Real Homes and was formerly Senior Content Editor at Ideal Home before taking on the position of Section Editor with Homes & Gardens. She has written and edited countless features on home organization, decluttering and interior design and always hopes to inspire readers with new ways to enjoy their homes. She lives in Sheffield, South Yorkshire and loves to weave nature-inspired decor and nods to time spent in Italy into her own home.