How to sleep more comfortably in a north-facing bedroom – keeping warm in winter
Beat the freeze with these quick tricks for making a north-facing bedroom cozier in winter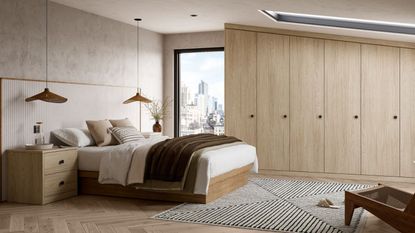 (Image credit: Sharps)
Winters in a north-facing bedroom can be bitter to experience. With a lack of sun and rising energy bills, they can be tricky to keep warm, to say the least.
When trying to sleep more comfortably in a north-facing bedroom, there are a few tricks you can use to make a bedroom cozy no matter the temperature outside.
These are the best ways to stay warm in a north-facing bedroom according to the pros, and why they work so well.
How to sleep more comfortably in a north-facing bedroom
Whether you are trying to keep a bedroom warm without heating, or trying to keep a north-facing room cozy through winter without soaring bills, these seven steps are perfect for all.
1. Use a heater to supplement your HVAC
If your north-facing room doesn't seem to warm up even with your central heating, then you might want to consider supplementing it with the best space heater, suggests Glenn Wiseman, RASDT, RHDT at Top Hat Home Comfort Services – even if they are not the most efficient home heating type:
'Try using a space heater to supplement your HVAC. Efficient space heaters such as parabolic models can help evenly distribute heat around a room to keep it warm at a relatively low cost. Parabolic models specifically convert around 80% of energy into heat, making them efficient and cost-effective heating solutions.'
2. Target drafts
Brushing up on your draft-proofing tips is a must if you want to keep a north-facing room warm and comfortable to sleep in.
Dave Roebel, HVAC expert and founder of Northeast Mechanical Services recommends using draft excluders along the bottoms of doors to prevent cold air from entering the room and hanging thermal curtains over windows and doors to provide an extra barrier against the cold.
'Keep the curtains closed during the night to retain heat and open them during the day to let in any available sunlight,' he adds.
Dave Roebel is the owner of Northeast Mechanical Services, a provider of mechanical solutions catering to a wide range of industries. Their products and services include expert installation, maintenance, and repair of HVAC equipment.
3. Layer natural materials
Layering in interior design is a must to stay warm and make bedding cozy in winter, says Jessica Hanley, bedding expert and founder of Piglet in Bed. She suggests sticking to natural materials for the best effect:
'You can make your bed feel extra cozy and warm with lots of layers. Wool is an excellent insulator and it adds depth and interest to a bed when paired with linen or flannel sheets. If you've opted for neutral or plain colored sheets, a wool blanket can also be a great way to introduce a pattern such as a plaid or gingham, enhancing the overall aesthetic of your bed.'
Adding a good mattress topper and the best linen sheets is also a great way to keep the warmth in.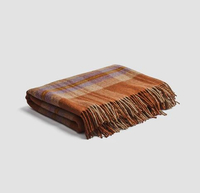 Burnt Orange Plaid Cabin Wool Blanket | View at Piglet in Bed
Add instant coziness to any space with this cabin-inspired Burnt Orange Plaid cabin 100% merino wool blanket, featuring heritage patterns in warm, welcoming tones
Jessica Hanley founded Piglet in Bed in 2017, and the company has since expanded to the US. Their collection of low-maintenance 100% stonewashed linen bedding is created for timeless spaces, keeping cozy, and styling beds sustainably.
4. Upgrade your HVAC system for more efficient heating
If your existing heating system can't keep up with demand, Ben Stewart, contractor and owner of Rusty Rooster Fabrication & Design recommends looking to upgrade to make heating more efficient, including additions such as a smart thermostat:
'Upgrading the heating system in the room can make a significant difference,' he begins. 'This could include installing a programmable thermostat to regulate the temperature more efficiently or adding a supplemental heating source such as a space heater or radiant panel. It's also worth exploring if there are any cold air leaks in the heating ducts and ensuring they are properly sealed.'
5. Insulate your windows
Insulating windows is another urgent task if your north-facing rooms are freezing in winter. There are a few ways you can do this, says Glenn Wiseman, HVAC expert, including using weather stripping, double-paned glass, and heavy curtains/blinds can help ensure the cold air from outside does not creep into the room.
You might also want to consider an insulating window film kit to DIY an extra pane of insulation and keep cold air out in winter. These stop you from opening windows to ventilate your space, however, so be sure to leave at least one window uncovered per floor of your home to air out your space.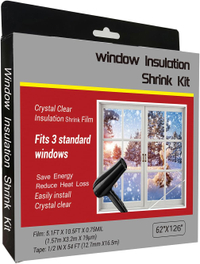 Window Insulating Film | View at Amazon
This insulating film can be applied to the inside of your windows to add a second or third layer of insulation against cold air without damaging your home.
6. Ensure your heat vents are uncovered
One of the easiest ways to lower heating costs in winter and keep a north-facing bedroom cozier is to check your heat vents, ensuring that they are clean and free from obstructions, reminds Glenn Wiseman, HVAC expert.
'Check to see if any furniture is blocking the vents attached to your furnace system. Unblocking these vents will ensure your HVAC system runs at optimal efficiency in the room.
'If you still have issues with the air reaching the room, consider having an HVAC technician come do an assessment, as it may indicate a more significant problem in the ductwork or the system.'
7. Add an electric blanket
Along with choosing a duvet for winter, adding in electric heated blankets is a great way to heat up just your bed if you don't like getting into cold sheets in the evening. They are perfect for cutting energy bills as they only work in the area you need them, with many of them being incredibly energy efficient, Dave Roebel, HVAC expert explains.
Just put one between your duvet and mattress for a few minutes before you get into bed for a cozy bed.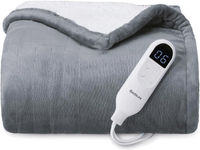 Electric Heated Blanket | View at Amazon
With four-time settings and six heat settings, this heated blanket is ideal for snuggling up with in bed or when going to sleep.
FAQs
Why is my bedroom suddenly so cold?
If your bedroom is suddenly colder than normal, or the heating doesn't seem to be working as well in the space, then you may need to service your HVAC system to check for leaks, blocks, or faults. While you can do this yourself to some degree, it is important to keep sleep spaces above a certain temperature to protect your health, so calling in a professional is recommended – especially if you need repairs.
Can a cold bedroom make you ill?
Sleeping in a bedroom that is too cold can make you ill, increasing the risk of breathing, circulatory, and heart problems. For this reason, it is important to keep this space warm – be it with heating or tools like heated blankets – to protect your well-being in the long run.
---
When making your bedroom cozy for fall and winter, these heat-retaining tricks are a must. You can also bolster your insulation by layering bedroom rugs – even on carpet, and in extreme cases where your wall insulation isn't great, consider hanging large wall hangings or including tapestries to add another layer of warmth to your space through winter. When doing this, be sure to reduce moisture in the room with a dehumidifier to prevent mold.
Sign up to the Homes & Gardens newsletter
Decor Ideas. Project Inspiration. Expert Advice. Delivered to your inbox.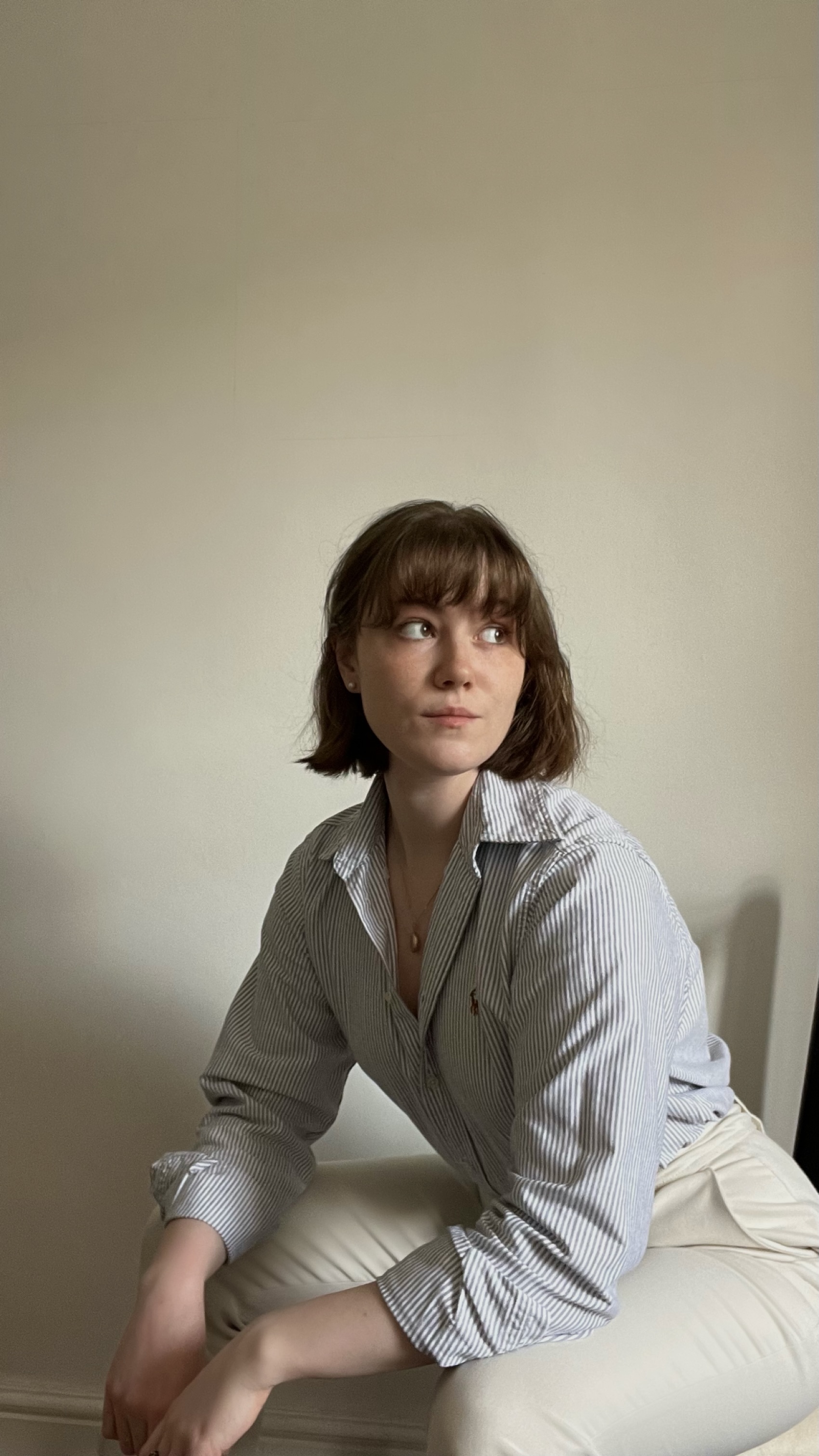 Chiana has been at Homes & Gardens for a year, having started her journey in interior journalism as part of the graduate program. She spends most of her time producing content for the Solved section of the website, helping readers get the most out of their homes through clever decluttering, cleaning, and tidying tips – many of which she tests and reviews herself in her home in Lancaster to ensure they will consistently deliver for her readers and dabbles in the latest design trends. She also has a first-class degree in Literature from Lancaster University.