Should you combine a walk-in pantry with a laundry room? The scoop on doubling up
Discover the experts' verdict on combining a walk-in pantry with a laundry room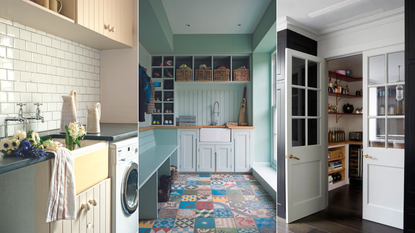 (Image credit: Future PLC / Drummonds + Naomi Astley Clarke)
There are a handful of spaces in a home that are both highly desirable and highly functional. But rather than making two of these coveted features separate you might wonder if you should combine a walk-in pantry with a laundry room.
Putting them together could, perhaps, make better use of the square footage available and maybe also satisfy the walk-in pantry ideas of the keenest cook, and deliver on laundry room ideas that prioritize practicality and style.
Yet these two useful spaces have individual requirements so we turned to interiors professionals to ask if this is a viable combination and, if so, how to make it work.
Combining a walk-in pantry with a laundry room: the verdict
While it is a valuable addition to any home, there is a best place to put a walk-in pantry, according to kitchen designers, that promotes efficient food preparation. A laundry room, meanwhile, providing you follow laundry room design rules can be successfully created in various locations.
So, what do experts think when it comes to putting the two together? In their view, it is possible to combine a walk-in pantry room with a laundry room. However, it is not an ideal combination because of the different requirements of the two areas.
'I don't recommend combining your laundry room and pantry into one room,' says licensed home inspector and owner of Property Inspection Pros in Baltimore MD Sol Kruk. 'Laundry rooms have higher humidity levels and often fluctuate in temperature,' Sol explains. 'The highs and lows of the temperature paired with increased dampness can cause food to spoil or mold quicker than usual.'
However, there may be good reasons for wanting to put them together. 'This setup primarily offers streamlined functionality and space efficiency,' says Adrian Pedraza, owner of The California Home Buyer. 'By having food storage and laundry facilities in one area, homeowners can save time and effort, which is a boon, especially in homes where space is a constraint. Furthermore, this integration aids in better organization. A spacious walk-in pantry can comfortably house both kitchen and laundry necessities, making it easier to keep the household organized and tidy.'
Cost might also count in a decision. 'In terms of restoration or construction, establishing one unified area may be less expensive than constructing two distinct rooms,' says Adrian. 'This may be a crucial factor in cost-effective home modifications.'
If you're tempted by the idea of combining a walk-in pantry with a laundry room, these are the design nuances you need to know about.
Create zones
The distinct functions of a combined pantry/laundry room demand zoning. 'Create clear divisions within the combined room to separate the pantry area from the laundry area,' says Shlomo Cherniak, owner of Cherniak Handyman Services. 'This can be achieved through the use of partitions, curtains, or different flooring materials. This separation helps maintain cleanliness and prevents cross-contamination.'
Shlomo Cherniak is a handyman and founder of Cherinak Home Services in Baltimore. He has over seven years of experience in home improvement, with him and his team specializing in everything from installing kitchen cabinets to fixing leaky faucets to hanging pictures on the wall.
Plan separate storage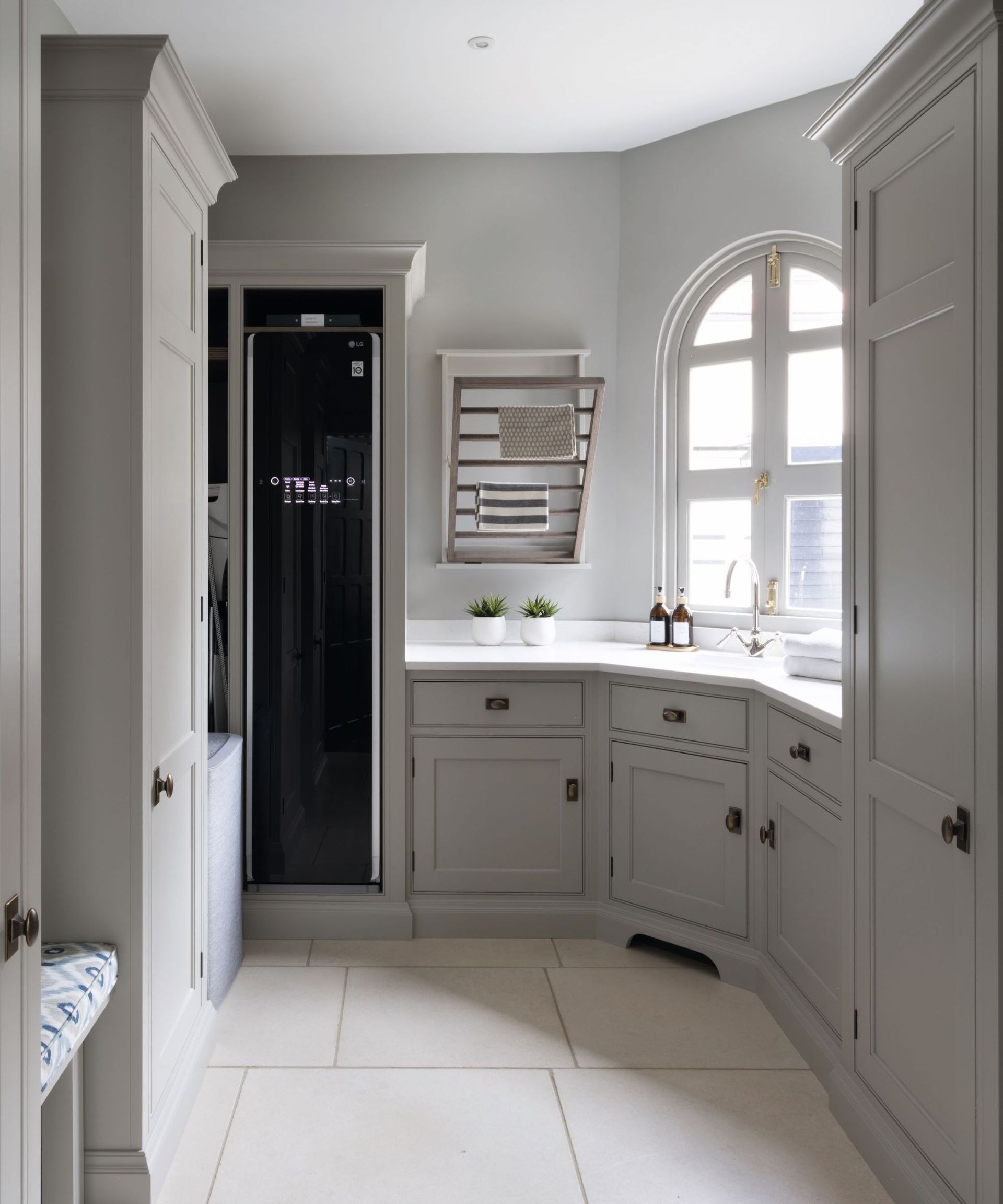 The room as a whole needs adequate storage for both pantry contents and laundry necessities. 'Plan the layout of the combined room to maximize storage space for both the pantry and laundry needs,' says Shlomo Cherniak. 'Install shelves, cabinets, and storage solutions that accommodate the items you need to store, whether it's food, cleaning supplies, or laundry essentials.'
To keep pantry items at their best, store them in cabinets. 'If you must pair the two rooms into one, I recommend using closed cabinets for the pantry part of the room,' says Sol Kruk. 'This will help regulate the temperature and keep some humidity at bay. Also, run a dehumidifier to help reduce the moisture levels in the room; this will help reduce the chance of mold.'
Cut appliance noise
There's no avoiding the presence of appliances. 'Be mindful of noise from a washing machine since it could destroy the pantry serenity,' advises interior designer Artem Kropovinsky.
'Laundry machines can be noisy, especially during the spin cycle or when running at high speeds,' agrees Shlomo Cherniak. 'If the laundry room is combined with a walk-in pantry located near living areas or bedrooms, the noise from the machines may cause disruption.' The takeaway? 'Consider soundproofing measures or locating the combined room away from quiet areas.'
Based in New York, Artem Kropovinsky boasts extensive global design
experience spanning a decade. With a commitment to sustainability and
authenticity, Artem, alongside his dedicated team, undertakes projects
both in the US and internationally, earning recognition through
prestigious design awards. Artem is the founder of Arsight, an esteemed global design firm known for its expertise in residential and commercial interior design.
Create ventilation
A laundry room has a moisture level that isn't desirable for a walk-in pantry, as we've already noted, so it's vital the design of any combined room has solutions to mitigate this effectively.
'Ensure proper ventilation and exhaust systems are in place to remove moisture, odors, and fumes generated by the laundry machines,' says Shlomo Cherniak. 'Adequate ventilation helps maintain air quality and prevents the buildup of humidity, which can be detrimental to both food items and laundry.'
Incorporate the right lighting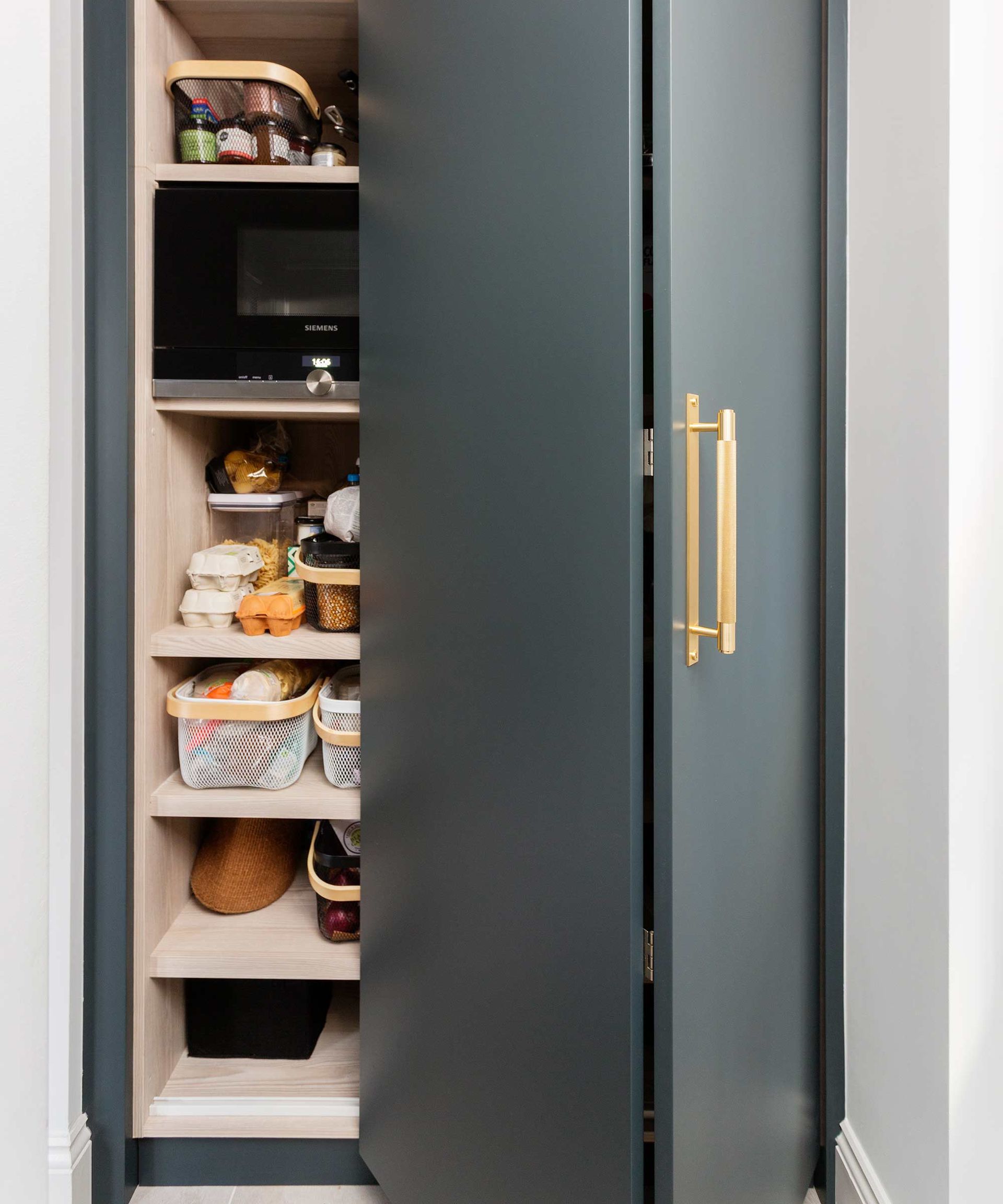 The lighting installed in the combined room should be suitable for its different needs. 'Use softer lighting in pantries as opposed to brighter task lights for laundry,' says Artem Kropovinsky.
'Thoughtful lighting choices become pivotal,' agrees interior designer Elizabeth Grace, who suggests 'illuminating the pantry's shelves with a soft glow while providing focused brightness for laundry tasks'.
Think materials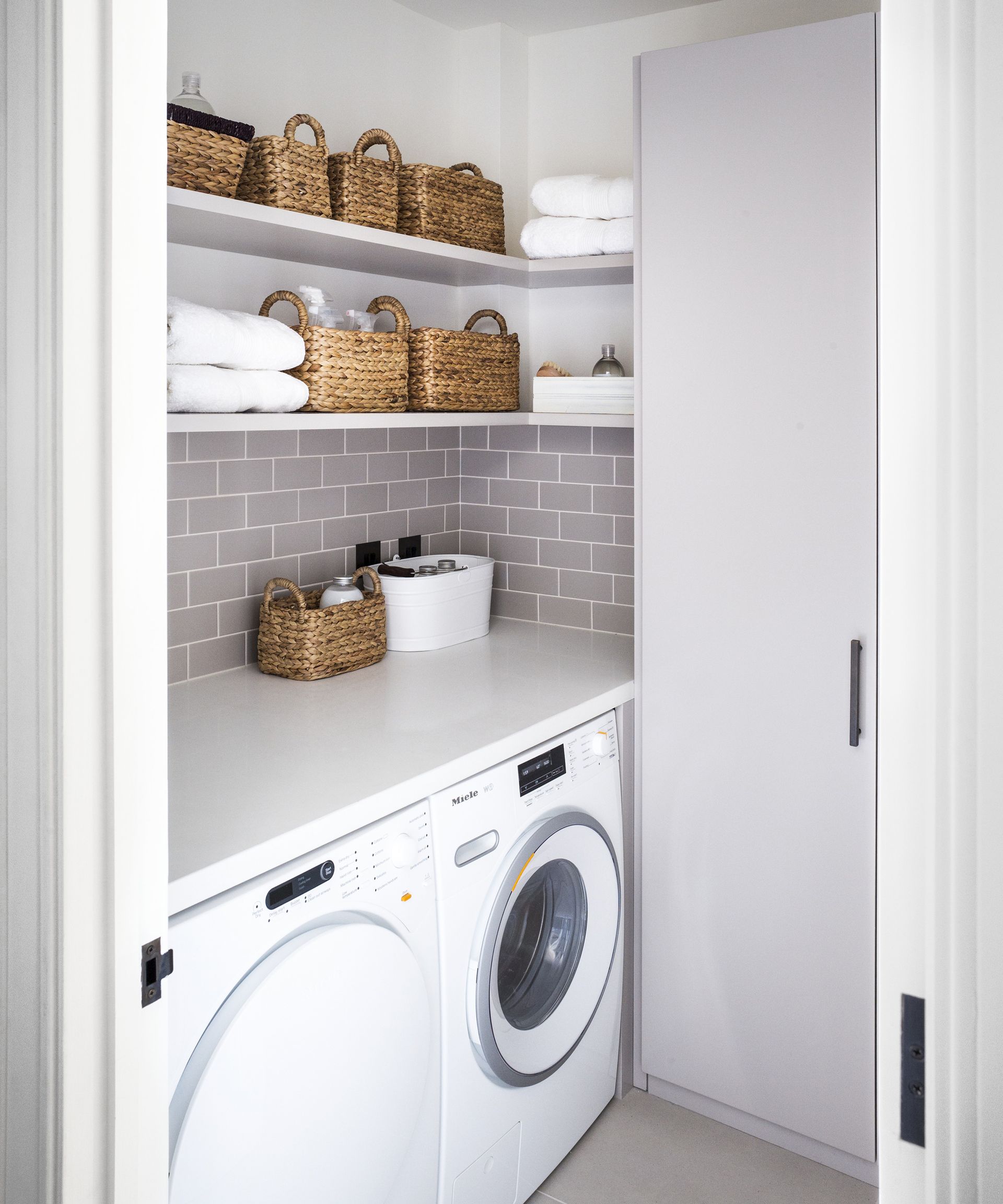 The materials in the combined room also demand careful selection so they're functional as well as attractive. 'Consider the juxtaposition of materials – robust, water-resistant surfaces for the laundry area harmonizing with warm, inviting elements in the pantry segment,' says Elizabeth Grace.
'A coherent color palette can serve as the unifying thread, seamlessly tying together disparate functionalities,' she adds.
FAQs
What can you combine with a laundry room?
There are various other rooms you can combine with a laundry room, but any doubling up of functions requires careful design to avoid a situation where one activity causes issues with the other. You might think of putting together a mudroom and laundry room, and if you have canine companions, it could be a dog-washing station, too. A pantry could be combined with a laundry room but, if so, providing adequate ventilation and separate storage are among the crucial issues for the design. A craft space can also make a good partner to a laundry room for the times when the appliances aren't in use.
---
Adequate stash space is key to organizing a laundry room and pantry storage and, if you're combining the two, storage must be distinct and dedicated. Plan solutions to keep a laundry room tidy for a room that's a pleasure to use for both its functions. And if there are little ones in the house, it's vital that any potentially harmful products are secured out of reach, so factor this into the design.
Sign up to the Homes & Gardens newsletter
Decor Ideas. Project Inspiration. Expert Advice. Delivered to your inbox.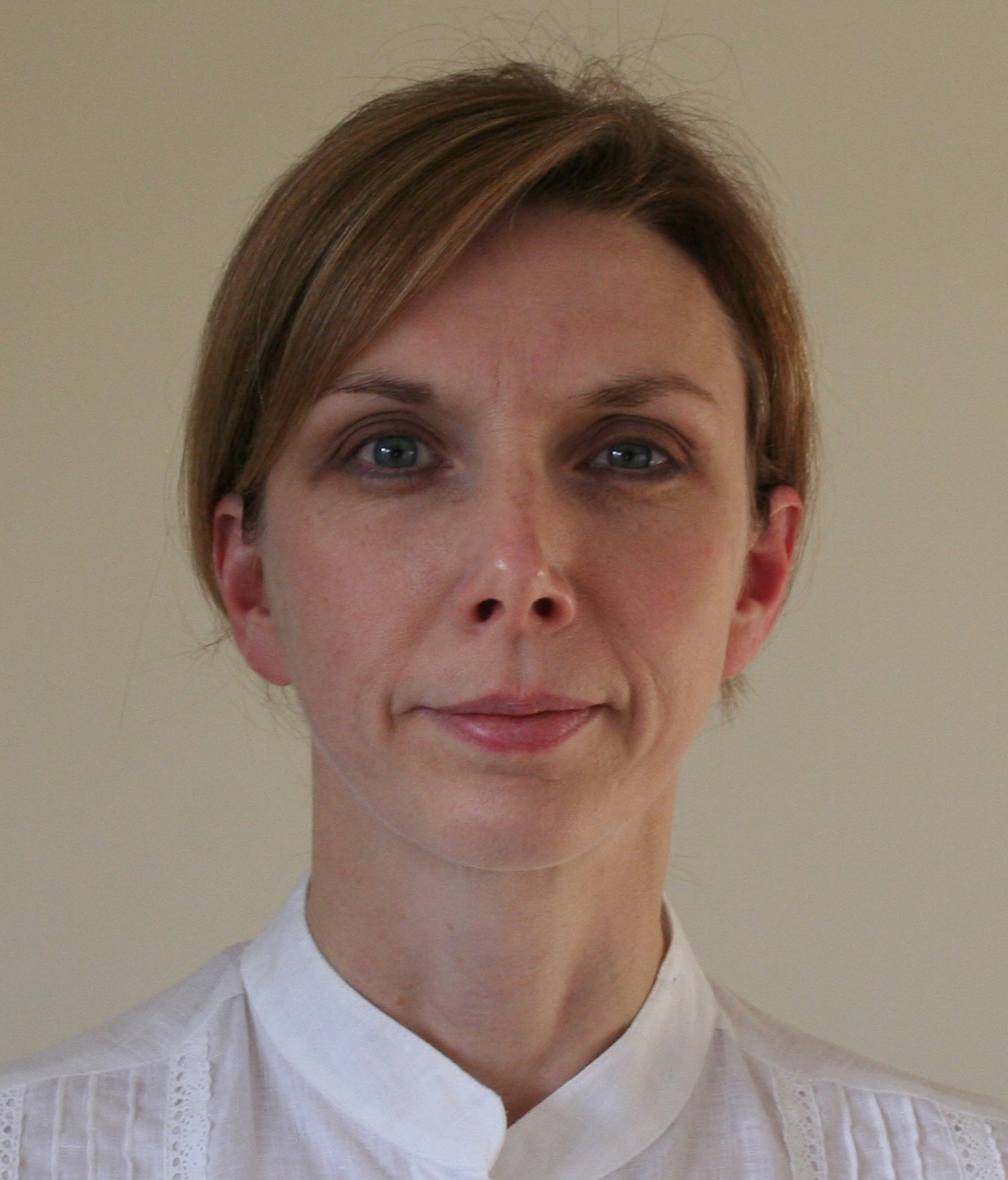 Sarah is a freelance journalist and editor. Previously executive editor of Ideal Home, she's specialized in interiors, property and gardens for over 20 years, and covers interior design, house design, gardens, and cleaning and organizing a home for H&G. She's written for websites, including Houzz, Channel 4's flagship website, 4Homes, and Future's T3; national newspapers, including The Guardian; and magazines including Future's Country Homes & Interiors, Homebuilding & Renovating, Period Living, and Style at Home, as well as House Beautiful, Good Homes, Grand Designs, Homes & Antiques, LandLove and The English Home among others. It's no big surprise that she likes to put what she writes about into practice, and is a serial house renovator.