6 simple ways to make a bathroom look more luxurious
Transform a functional bathroom into a more luxurious, spa-like space rich with style and character using these 6 simple design tips favored by designers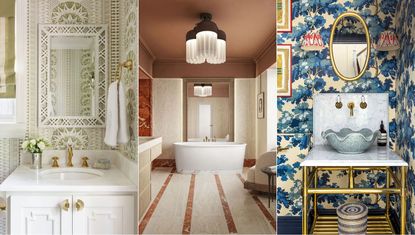 (Image credit: Liz Caan/Eric Roth | That Home Studio | Barlow & Barlow)
Of course, bathrooms need to be designed to be incredibly practical, but that does not mean they cannot look beautiful and luxurious, too.
Luxury bathrooms often take inspiration from stunning spas, and showcase an elegant and eclectic mix of materials, textures and thoughtful decorative details.
To help you elevate your bathroom ideas to feel more luxurious – without spending a fortune, we've asked a collection of interior designers to share easy design ideas that can help to add a layer of luxury to your bathroom space.
How to make a bathroom look more luxurious
From statement bathroom wallpaper ideas and bathroom mirrors, to the power of beautiful lighting and artwork, there are a range of decor trends that can make your home look more luxurious – these are our favorite design ideas to embrace for a more luxurious bathroom.
1. Beautiful lighting
Lighting designer, Scott Richler, from Gabriel Scott says, 'Decorative lighting in bathrooms is becoming an increasingly popular trend in recent years. In addition to its functional qualities, beautiful bathroom lighting can be a simple way to modernize and enhance the overall aesthetic of the space to feel more luxurious. Sconce lighting is often specified to brighten around a bathroom vanity, but we also have many requests for statement pendant lighting for this area too. Bathroom chandeliers above a bathtub are also a very common request.'
The right lighting can not only help to make your bathroom cozy, warm, and inviting, it can also bring in stylish decoration, color and material to the space, too.
As shown in this bathroom designed by Skornicka Designs, the two rattan sconces create an elegant note of warming contrast with the sleek tiles, whilst perfectly complementing the wooden cabinet. Susan Skornicka of Skornicka Designs says, 'Decorative sconces can add a luxurious feel to a bathroom. We always make sure that the lighting is functional, yet beautiful and interesting.'
Susan Skornicka is a seasoned designer and contractor, and has been working in the design and building industry for over 20 years. Skornicka Designs is based in Ross, California.
2. Plenty of tactile texture
Bathrooms are often seen as cold and clinical, but there are many ways you can bring warmth and inviting tactile texture to the space to make it feel more cozy and luxurious.
Luis Carmona from VERDE Interior Design says, 'One of the easiest and best ways to help a bathroom look more luxurious is to have good quality soap and hand towels. We tend to develop an opinion about a space by using our visual senses, but we cannot underestimate the power of touch. Having tactile items like soft, plush hand towels, a bath mat, or a bottle with hand lotion will increase our sense of touch and a feeling of comfort.'
Designs like bathroom rugs can not only add a layer of cozy texture to your bathroom floor tiles, they can bring in beautiful color and pattern to your bathroom, too. Similarly, investing in a stylish bath mat and the best bath towels is also another easy way to use texture to make your bathroom look more luxurious.
Luis Carmona is the owner and lead designer at VERDE Interior Design. With almost two decades of experience in the creative space (interior design, advertising, and marketing), Carmona gets to blend his many passions into one design studio, offering services to commercial and residential clients in both Houston and Dallas.
3. An inviting color scheme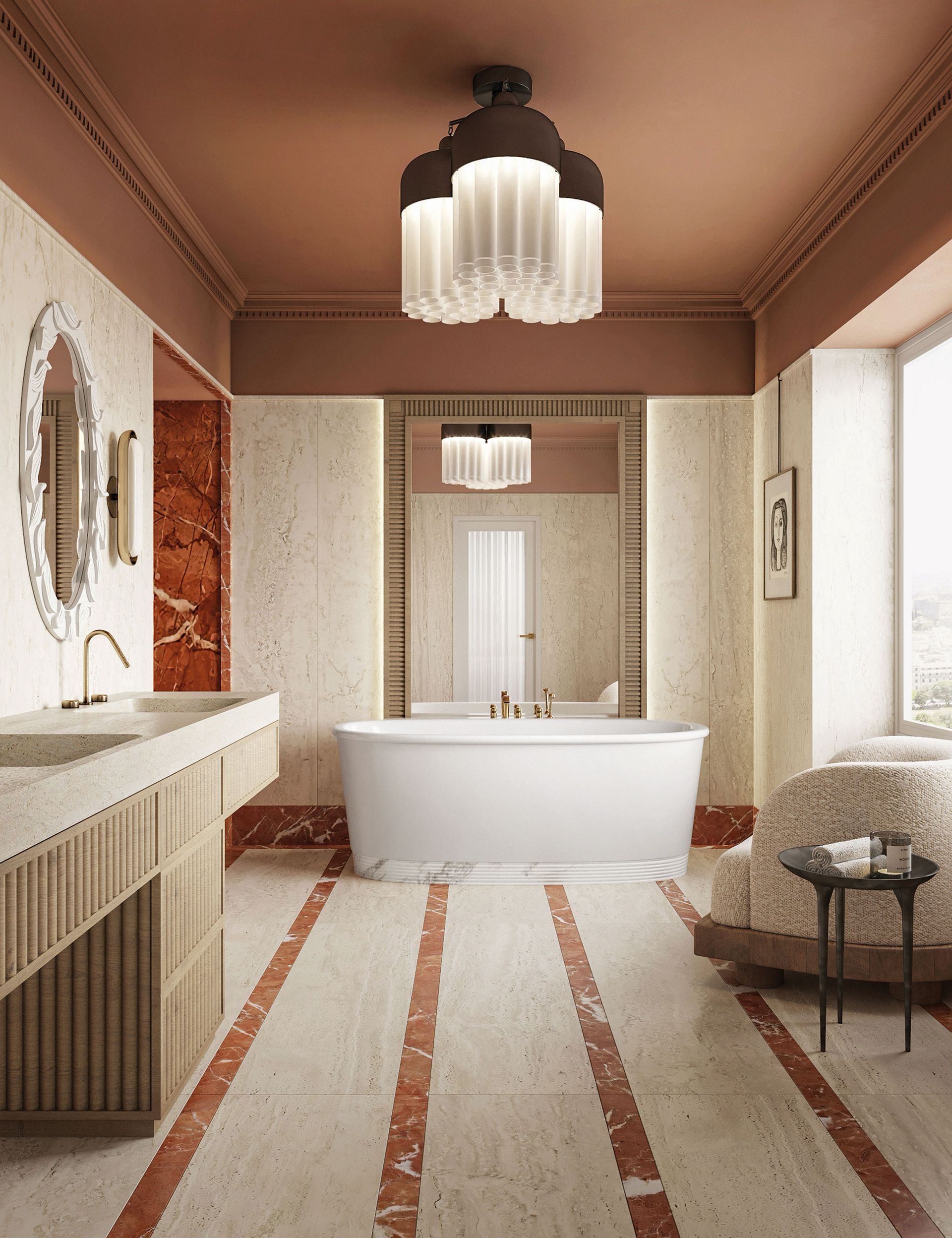 When choosing luxurious bathroom color ideas, you can either go one or two ways.
Calming and restful earthy neutral shades are perfect for creating a more relaxed and cocooning environment, as explained by Sally and Sarah Wilkie, Founders of Home Barn. 'Bathrooms should be more than just functional spaces; they should encompass a holistic approach to wellbeing and relaxation. It's important that these rooms make you feel refreshed and at home, so we would always recommend incorporating calming neutral colors, textured materials and elements of nature to enhance the overall experience.'
But impactful, bold brights and darker shades can also make a wonderful statement, and enhance a bathroom with eye-catching visual interest and style – of all the rooms in the home to be bold and try out colorful room ideas, a smaller and less frequented space such as a bathroom is perfect.
Oliver Webb, director at Cullifords says, 'The use of dark colors in interior design has been a recurring trend in recent years, due to the opulence they tend to evoke. Daring yet sophisticated, dark colors such as deep blues, rich grays, and blacks will add a touch of luxury and drama to a space.'
Sisters-in-law Sarah and Sally Wilkie are the founders of vintage furniture and interiors shop, Home Barn, created in 2010.
4. Wallpaper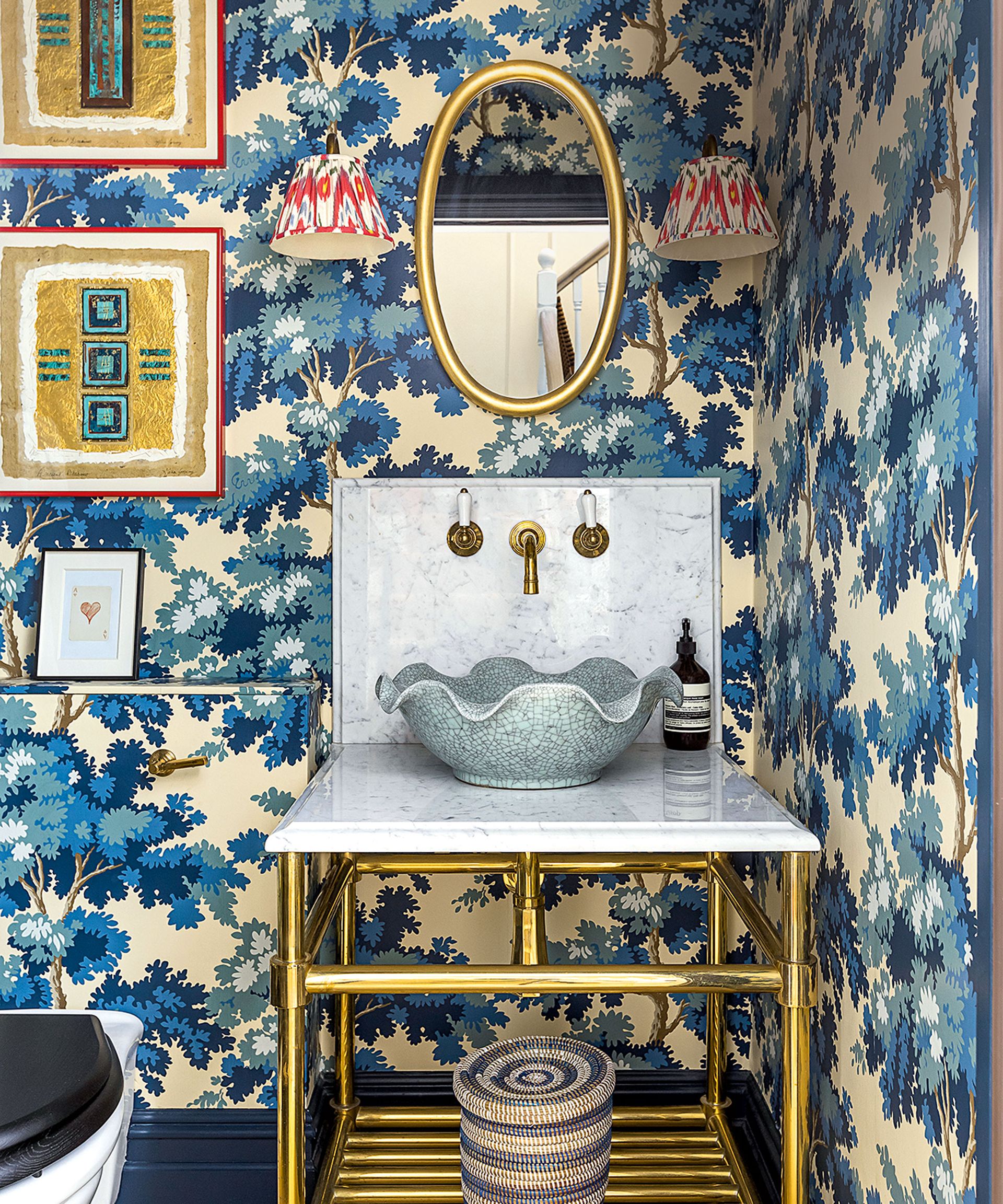 'Wallpaper ideas can immediately elevate your bathroom space, making it look more luxurious and finished. For a cohesive look, try pulling a color from the wallpaper and painting the ceiling, crown molding, and baseboards, or, pick a contrasting color for a dramatic pop,' suggests interior designer, Tyler Del Vento.
Whether you wallpaper all of the walls and ceiling in a powder room for a truly immersive look. Or try just the one accent wall of wallpaper, these beautiful wall coverings can act as wonderous works of art, and enrich your bathroom space with inviting character, color and pattern.
This beautiful blue bathroom space designed by Barlow & Barlow showcases the Blue Raphael Wallpaper by Sandberg Wallpaper.
Interior Designer Tyler Del Vento is a graduate of NYC's Fashion Institute of Technology, and has spent many years working as a designer in Paris and NYC.
5. A statement mirror
Mirrors are often one of the most important design features to include in a bathroom, and embracing a more decorative, ornate design is a great way to add a touch of luxury to the space.
'Find a unique and memorable mirror design that adds to your overall scheme, and most importantly, you'll love using every day. From material, to color, to shape and mounting style, there is no shortage of fabulous mirror options,' says Tyler Del Vento.
Decorating with mirrors will always prove to be wonderfully versatile, they can not only enhance a space with stylish decoration, they can help to make your bathroom feel bigger and brighter, too.
6. Decorative accessories
When planning an interior design, it is often the smallest, decorative details that can help to bring a whole scheme together, adding a stylish, unifying finishing touch.
Michelle Sauter from One Coast Design says, 'To infuse a touch of luxury into your bathroom, adorn the walls with original artwork or high-quality prints. If you have the space, arranging artworks in a gallery-style layout will be sure to add a sense of grandeur.'
Etsy design expert, Dayna Isom Johnson, also says, 'Adding nature into your bathroom will create a feeling that's fresh and premium at the same time. One of my favorite green additions to any bathroom is to hang a eucalyptus plant in the shower – the smell is always incredible.'
From bathroom artwork to the best bathroom plants, candles, and shelves of decorative ornaments, bringing these timeless decorations into a more practical space such as a bathroom is guaranteed to elevate the room to feel more luxurious, stylish, and unique.
Dayna Isom Johnson is Etsy's trend expert with over a decade of experience unearthing the latest and chicest styles. She is unwavering in her pursuit of new and unique finds and is passionate about helping shoppers find exceptional pieces that showcase their personal style.
FAQs
How do you make a small bathroom look elegant?
Many of the decorating ideas we have explored in this piece can work wonderfully in a small bathroom, too, making it feel more elegant, stylish, and design-led.
From impactful bathroom paint ideas that can make your small bathroom look bigger, to beautiful mirrors, artwork, and wallpaper that can adorn the walls, treat your bathroom with the same care and attention you would a bedroom or living space, and enrich the small space with unique and inviting character.
---
One final way you can make your bathroom feel more luxurious is by incorporating seating – if space allows.
Dayna Isom Johnson says, 'Practical bathroom storage isn't the only furniture you can put in your bathroom. The most luxurious bathrooms often contain a place to perch, a seat or a stool will add a subtle sense of grandeur to your bathroom, making it feel like your very own home spa.'
Sign up to the Homes & Gardens newsletter
Decor Ideas. Project Inspiration. Expert Advice. Delivered to your inbox.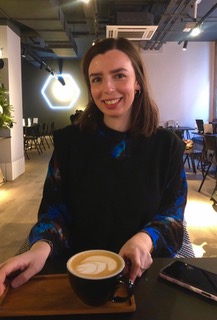 Zara joined Homes & Gardens in February 2022 as a Content Editor. After studying English Literature at University, she worked as an Ecommerce Website Editor, Content Writer and Buying Intern at multiple independent businesses within the luxury retail and lifestyle sectors. Her role at Homes & Gardens unites her love, experience and passion for the world of design and desire to create inspiring written content. She enjoys nothing more than discovering new trends, brands and products, whether that be in fashion, interior design or lifestyle.