These are the best curtains for a living room, according to interior designers
From beautiful, bespoke designs, to elegant, layered looks with blinds, designers share the best types of curtains to use in a living room space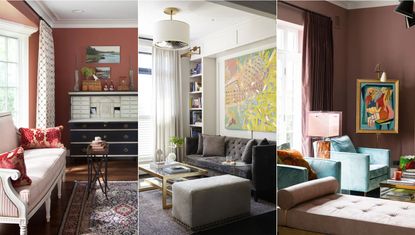 (Image credit: Emily Minton-Redfield/Nadia Watts Interior Design | Judy Pickett/ Photograph Lissa Gotwals | James Merrel/Future)
Looking to refresh the curtains in your home? Experts share with us the best curtains for a living room, so you can pick the perfect look for your space.
Beautiful and practical, the right living room curtain ideas can make your living room feel more cozy and luxurious, but getting them wrong, can alter a room's proportions negatively, block out light and create a space that looks poorly finished.
When it comes to choosing the right curtain ideas for your living room, the most important factors to consider are hanging height, length, color, texture and practicalities, in order to define the best choice for your space.
Which type of curtains are best for a living room?
'Curtains can bring color, warmth, drama and joy to your living room. More than just a finishing touch, these window treatments can be the focal point, providing your scheme with charm and texture,' says Lee Clarke, director at Warner House.
From curtains that can enhance the amount of natural light that floods into your living room, to more modern curtain ideas that can enrich your space with beautiful color and pattern, designers reveal the best curtains to use in a living room.
1. Bespoke floor length curtains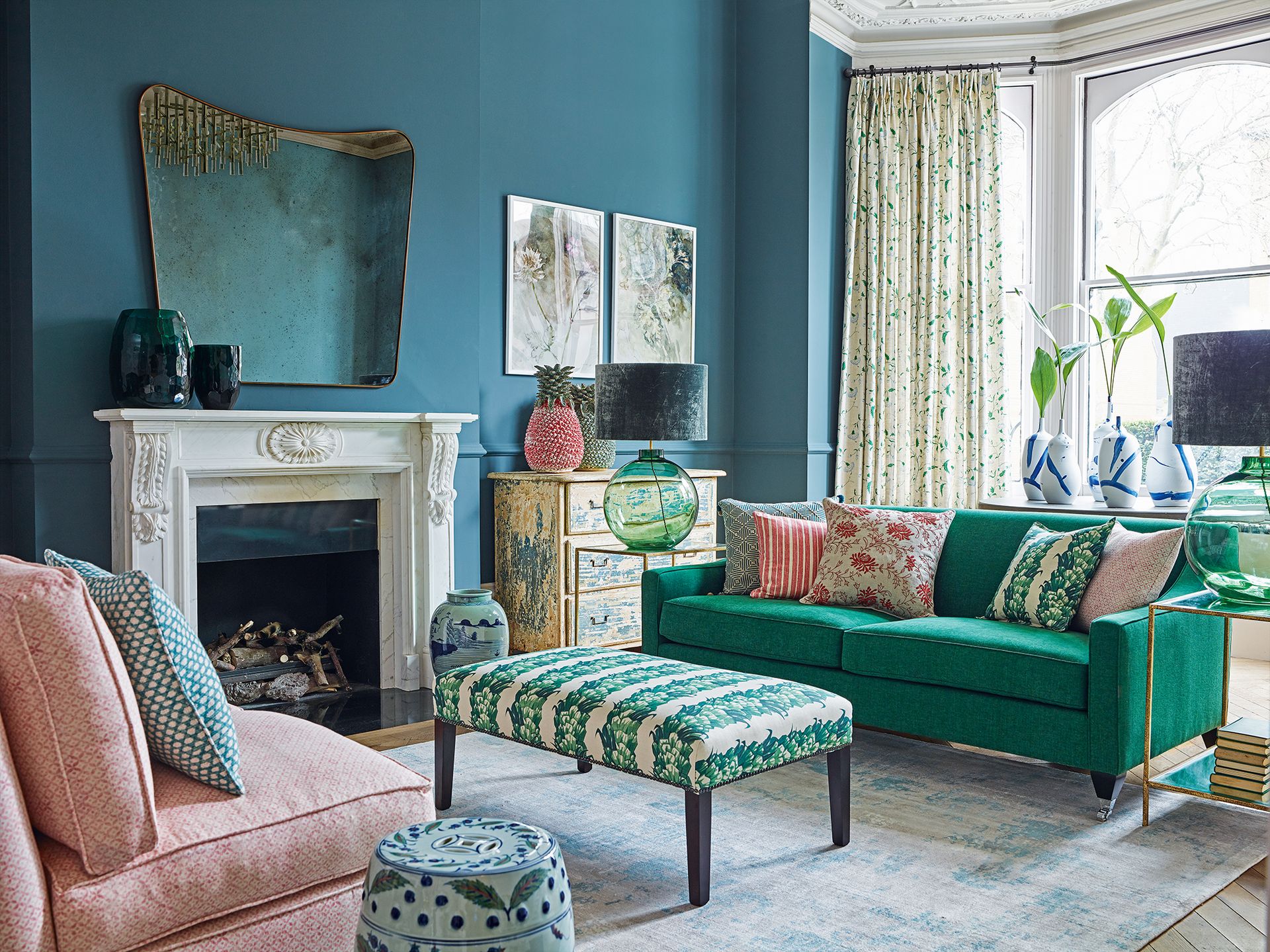 When choosing bespoke floor length curtains, first, your choice of pole or track is key – either invest in a bespoke design made to fit the shape of your window, fit smaller poles to cover different sections, or opt for a bendable curtain track that will perfectly follow the curve of the window.
'Whether you have windows or doors, don't forget that a full-height curtain streamlines the space, giving the perception of higher ceilings and a more airy room, don't use half-height curtains, and if you have the possibility, hide the track in the false ceiling,' says designer, Marzia Dainelli from Dainelli Studio.
On this bay window, stunning floor length curtains in a light green and cream palette create a striking contrast to the blue living room, whilst elegantly complementing the green furniture.
Marzia Dainelli is a designer and co-founder of Milan-based design firm, Dainelli Studio. Along with Leonardo Dainelli, the pair work on interior projects for public and private spaces and have active collaborations with a range of furniture brands.
2. Pretty, patterned designs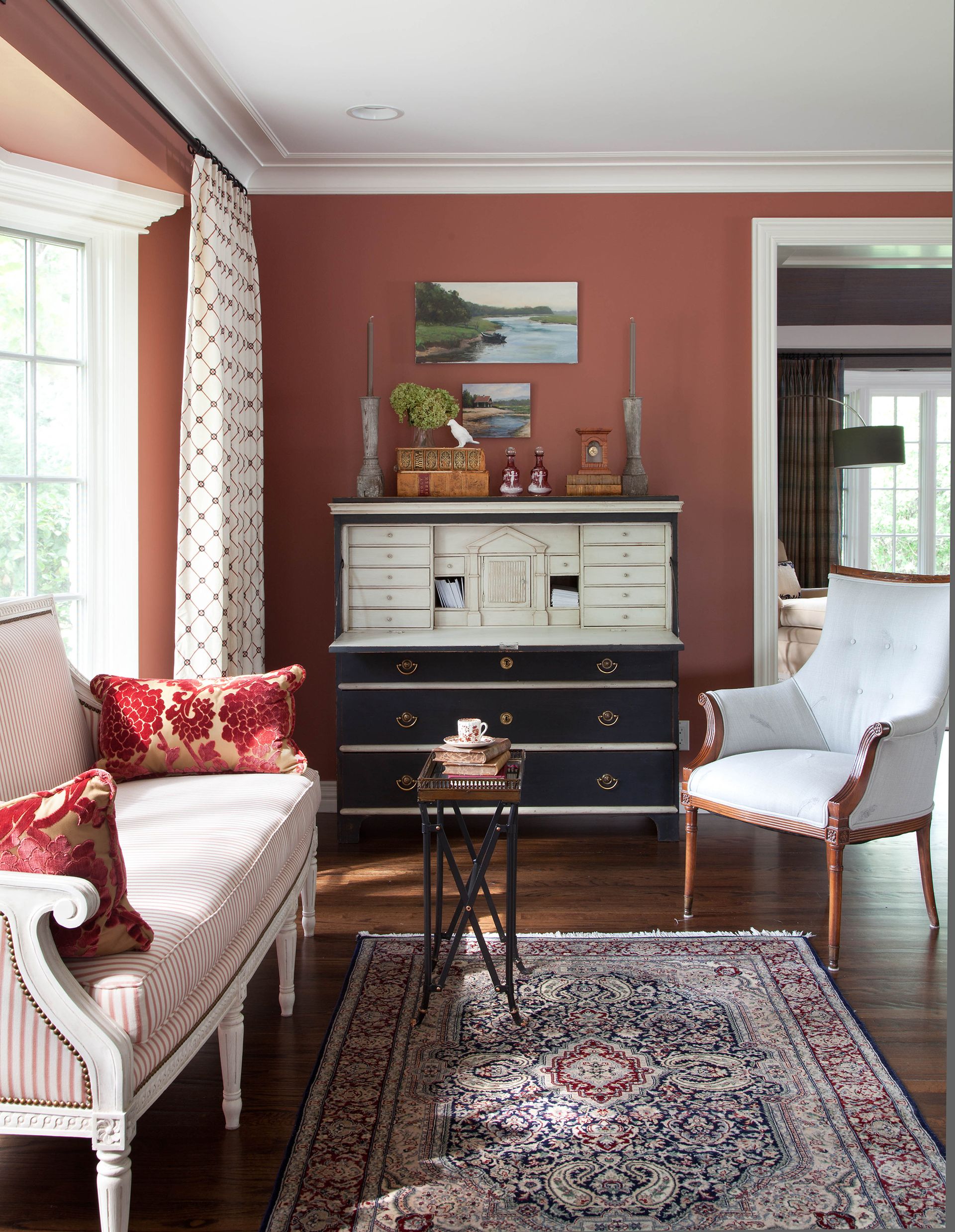 Curtains offer the perfect way to decorate with pattern in your living room. For a subtle look, opt for a single pattern that complements your color scheme –florals and botanical prints are a always a good understated choice. Alternatively, consider pairing bold patterns with a contrasting trim for a bolder look.
Interior designer Tyler Del Vento says, 'I go one of two ways with curtains in a living room, they are either a statement "anchor piece" in the design of the room if I want them to pack a punch, or they are supporting players to existing colors and patterns. Never be afraid to mix colors, patterns or textures, I believe spaces should create an immediate and lasting impression.'
Interior Designer Tyler Del Vento is a graduate of NYC's Fashion Institute of Technology, and has spent many years working as a designer in Paris and NYC.
3. Double up curtains and blinds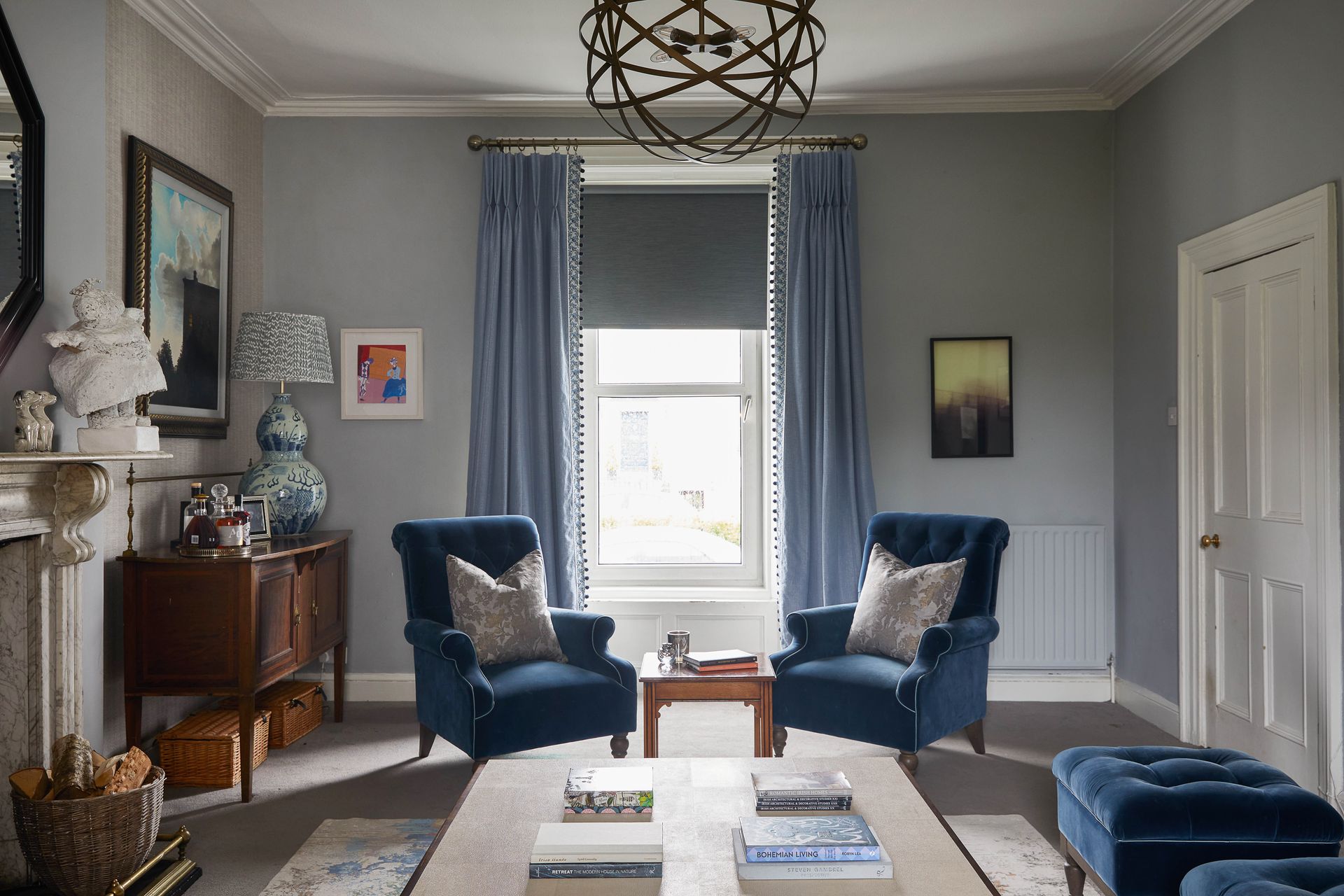 Why choose between having curtains or window blind ideas when you can have both? Layering curtains and blinds is a flexible solution that offers greater control over both light and privacy levels. This is especially useful if your living room is street facing or gets the glare of the sun.
'If the room has a very large window or lets in a lot of sun, it's a good idea to have a blind in either a matching or coordinating fabric that can easily be pulled down. It prevents fading of the curtains and also furniture and adds another decorative element to the window,' says Saffron Hare, creative director at James Hare.
There are plenty of blinds that will combine with an array of different curtain styles and weights to suit your living room's style and feel. To prevent the look from being overwhelming, pair a patterned fabric with a plain, block color in complementary tones.
Interior designer Soledad Alzaga adds, 'some curtains are just decorative and used to frame a window adding another layer to the decor, and are not functional. In those cases, we usually add shades that can be lowered for privacy and light control.'
Creative Director at the family-run, British fabric manufacturer, James Hare, who has been producing fabrics since 1865, Saffron Hare has led the creative team at the business for over 20 years.
San Francisco-based Interior designer Soledad Alzaga has worked on designs projects in San Francisco, Sonoma, Atherton, New York, Martha's Vineyard, Los Angeles, Mexico and Argentina.
4. Vibrantly colored curtains that make a statement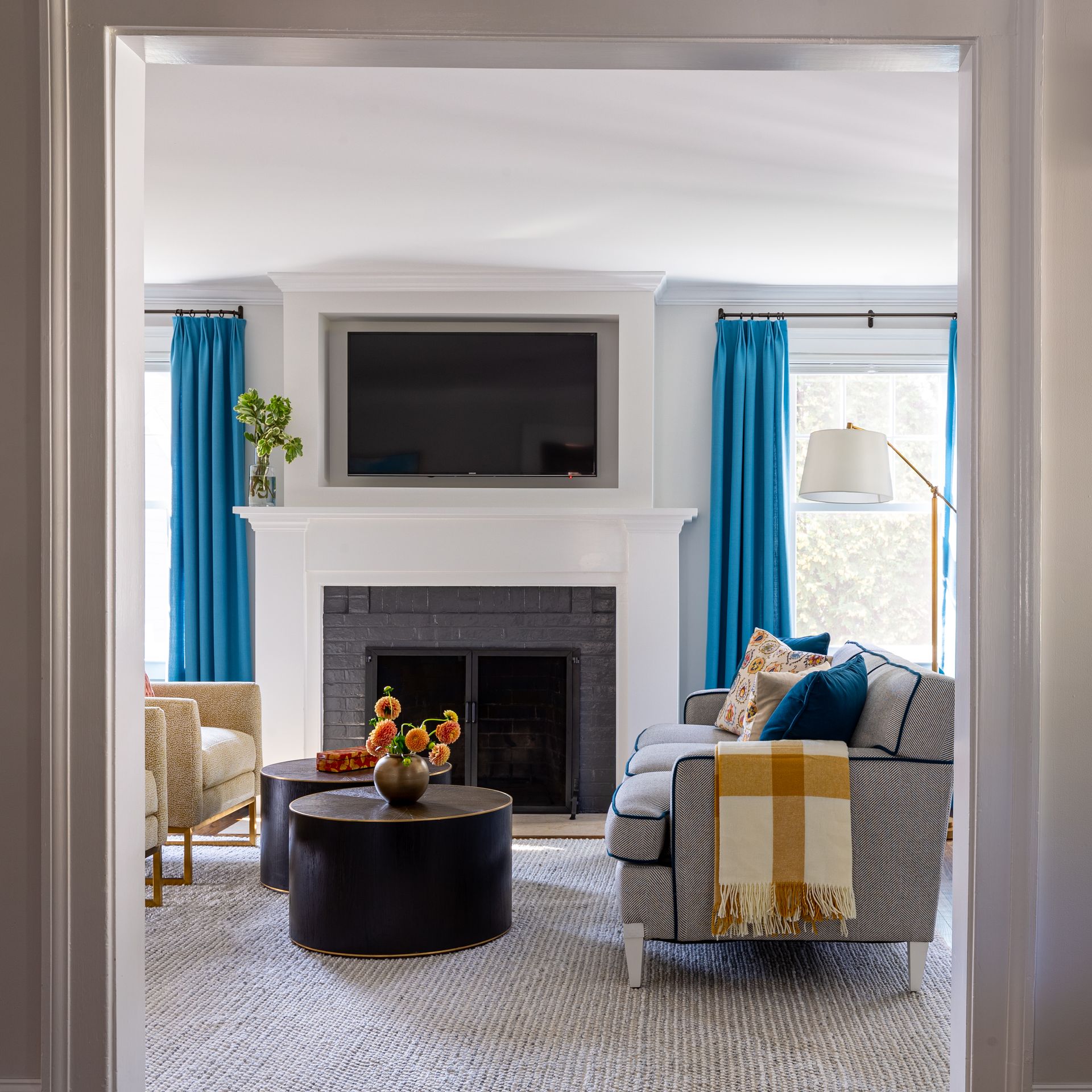 Although they can be overwhelming in smaller spaces, vibrant curtains are perfect for larger rooms. Set against a white backdrop, a statement accent color can be used to complement other accessories and furnishings. The bold hue draws the eye to the window, which in turn emphasizes the natural light in the room and makes the space feel bright and airy.
5. Curtains with thermal linings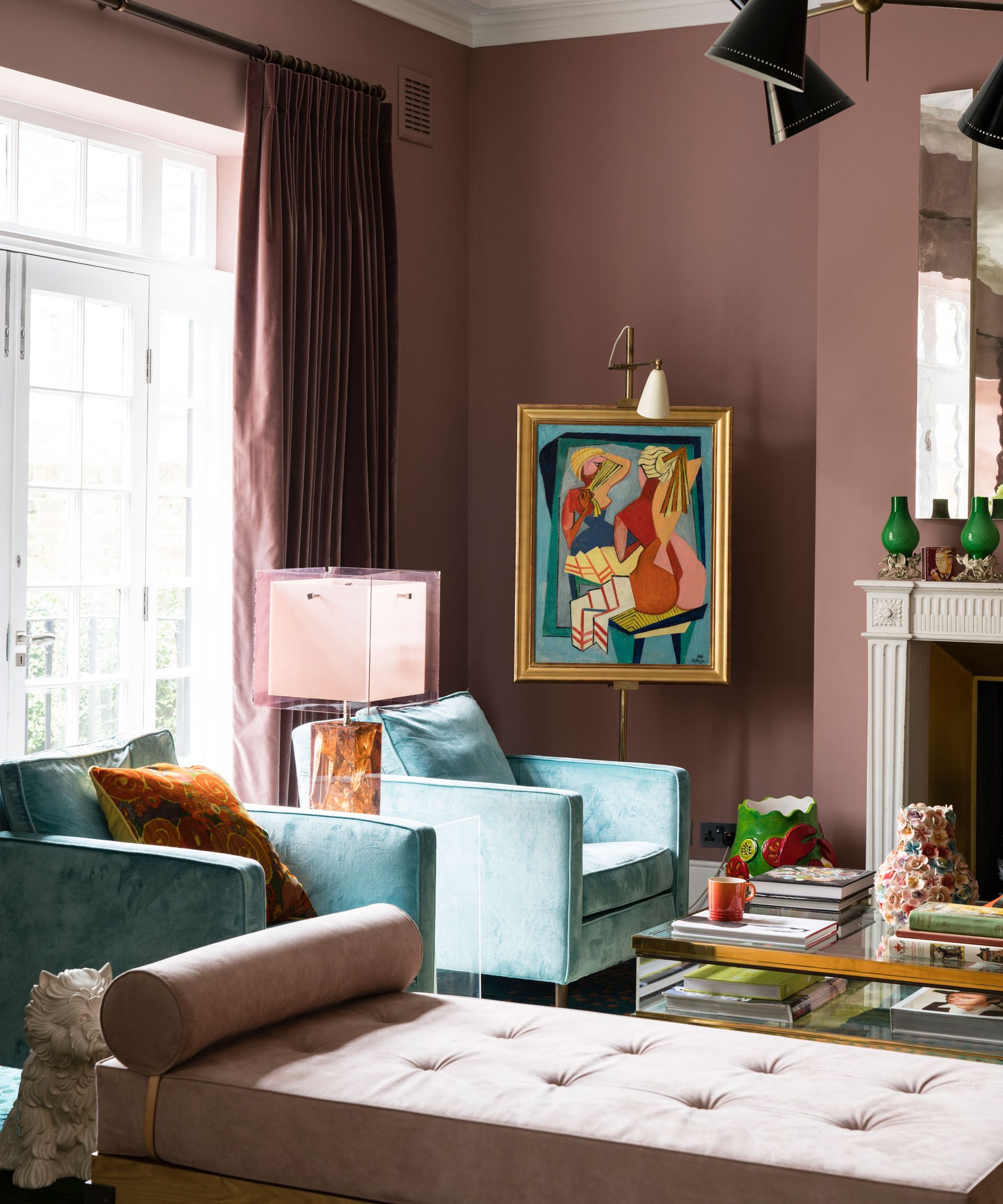 While older homes offer a wealth of desirable features, such as sash windows, they can struggle to retain heat. Thermal curtains are a cost-effective way to maintain a warm temperature and so will help to reduce your energy bills. Opting for an extra-thick thermal lining not only creates a warm and cozy feel – perfect for cozy living room ideas – but also gives your curtains a luxurious finish.
'Curtains aren't just an aesthetic feature in your home, and using them in the wrong way could be multiplying your already rocketing energy costs. The great thing about made-to-measure curtains is that they are the perfect fit for your windows and can be tailored to include a lining of your choice – making an immediate difference in insulating your homes and keeping your rooms warmer in the colder months,' says Elinor Pitt, founder of Stitched.
'To reduce heat loss even more you could line your existing curtains with an insulating material, such as thermal or blackout lining. This is thought to reduce heat loss from windows by as much as 25 per cent.'
Amazon sells a whole range of thermal curtain linings that can be retro-fitted to make your curtains more energy-efficient.
6. Designs that feature beautiful trims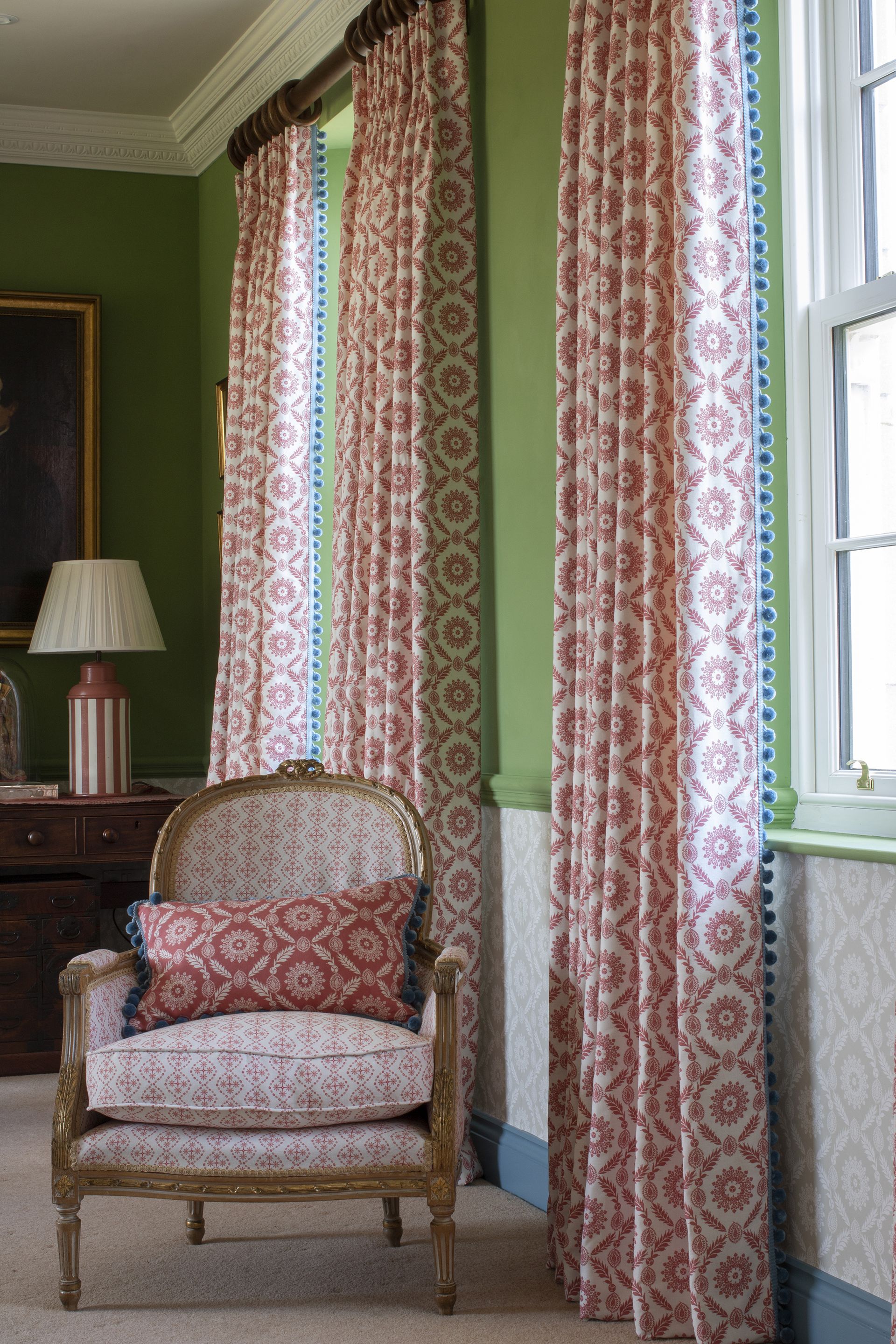 Adding trims and passementerie ideas to curtains gives a handcrafted and personalized look, and can be a great way of revitalizing existing window dressings – they are particularly well suited to country living room ideas.
'Trimmings can really help frame the drop of a curtain or finish the bottom of a blind beautifully,' says designer Kate Forman. 'Not only does it add another layer of color and interest but also, by adding this small but important detail, a far greater design impact can be made.'
After many years in Antiques and Interior Design, Kate Forman established her textile business in 2004. Using her experience and knowledge of vintage textiles she started with a collection of nineteenth century French inspired designs launching her signature look.
7. Curtains hung high from the ceiling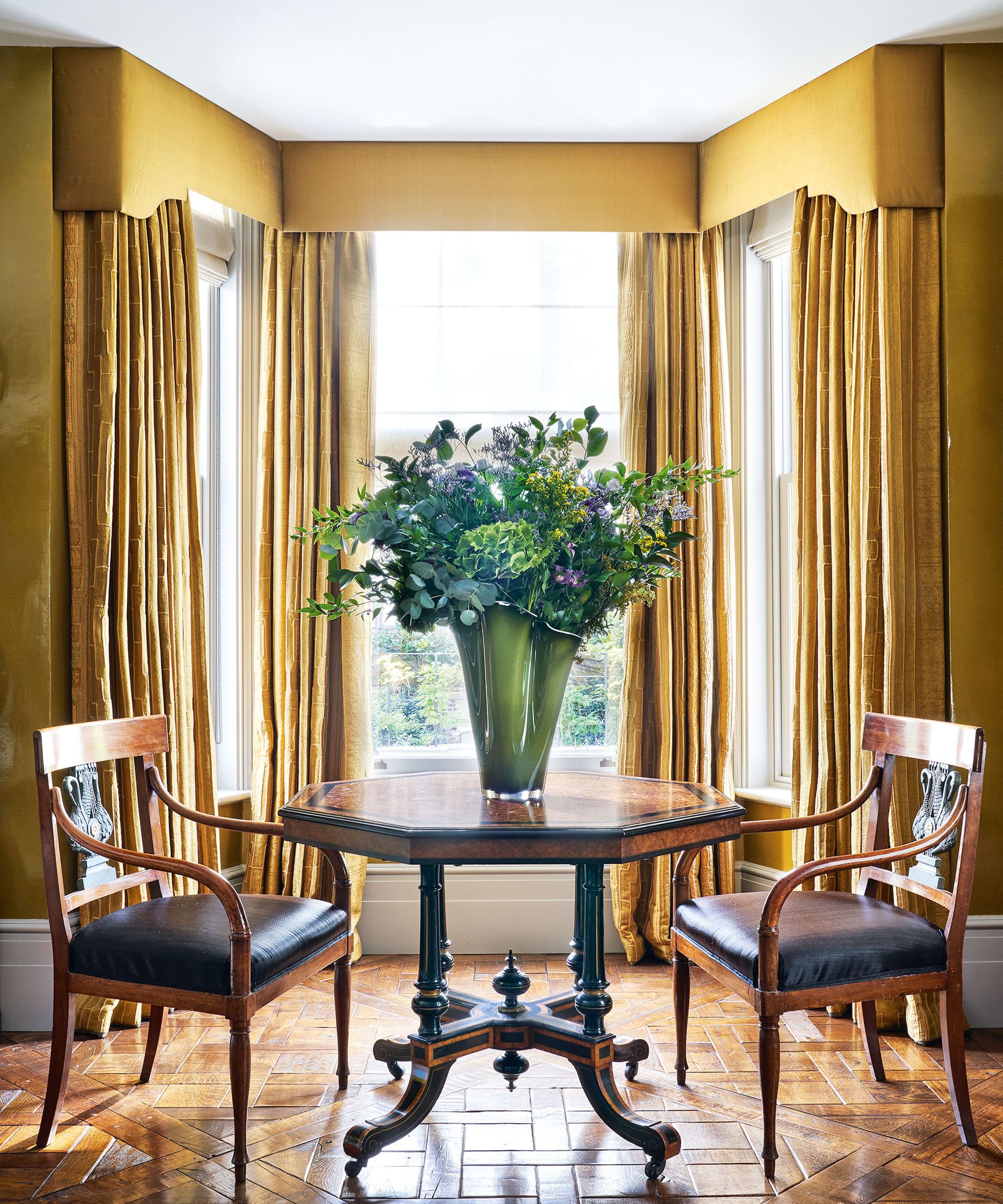 When choosing the best curtains for your living room, it's important that you know how to measure for curtains as well as how to hang curtains.
Interior designers Oshri Adri and Jillian Dahlman share their top tips on positioning your curtain: 'Regardless of which type of curtains are chosen for a living room, the curtains should be fabricated and installed as high to the ceiling as possible. Installing the curtains close to the ceiling makes the space feel larger and the curtains look more bespoke to the space.'
Interior designer Veronica Colby from Evergreen Design Co. also adds, 'living rooms with low ceilings are my favorite spaces to install floor-to-ceiling curtains. I work in a lot of historical homes in Massachusetts, so I see many homes with ceilings under 8'. By adding curtains to cover the height of the wall, you create a visually grander affect. To balance out the drama of full-length curtains, I will opt for a solid or textured fabric that matches the primary wall color. This keeps the curtains from overwhelming the space.'
We explore more tricks interior designers use to make living room ceilings look higher in our dedicated feature.
Based in the New York metropolitan area, Oshri Adri and Jillian Dahlman are the founders and lead designers of Adri + Dahlman Interiors.
Interior Designer Veronica Colby graduated from the New York Institute of Art & Design in 2020 and launched Evergreen Design Co.
8. Voiles that filter natural light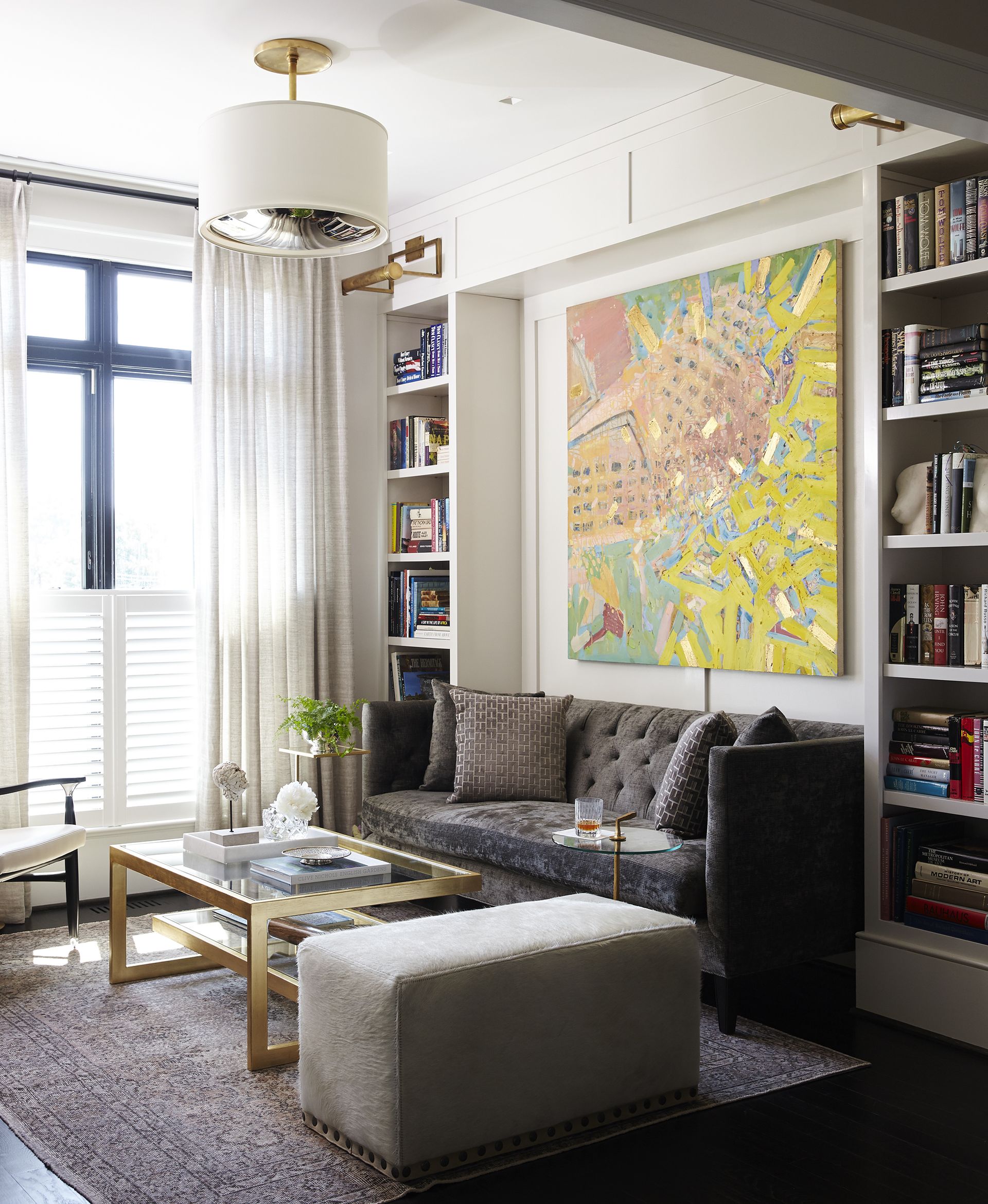 Heavy wools and velvets are perfect for making a home look cozy throughout the winter, whereas sheer curtains, made of linen or voile, are ideal for summer. Filtering out bright sunlight, they still allow natural light to flood the room – even on the most gray days – while also providing privacy. Sheer curtains create a delicate window dressing with a soft, sophisticated look.
'Decorative sheer panels can be a simple gauzy material or subtly textured or patterned, adding another layer of dimension to the space. In a recent client's bright, neutral living room, we added linen-textured sheers to break up the hard lines of the extensive millwork around the windows. When my clients are looking for privacy or light coverage, I will also pair sheer panels with a more substantial fabric,' says designer Veronica Colby.
Sheer curtains are also a great choice when it comes to large window curtain ideas as they will provide privacy without compromising the light levels in the room. Ideal for overlooked rooms or those street level, light fabrics, such as voile or linen allow in diffused light while maintaining privacy when closed. As they filter the glare from the sun, they also help to protect antique furniture and artwork.
9. Oversized curtain rails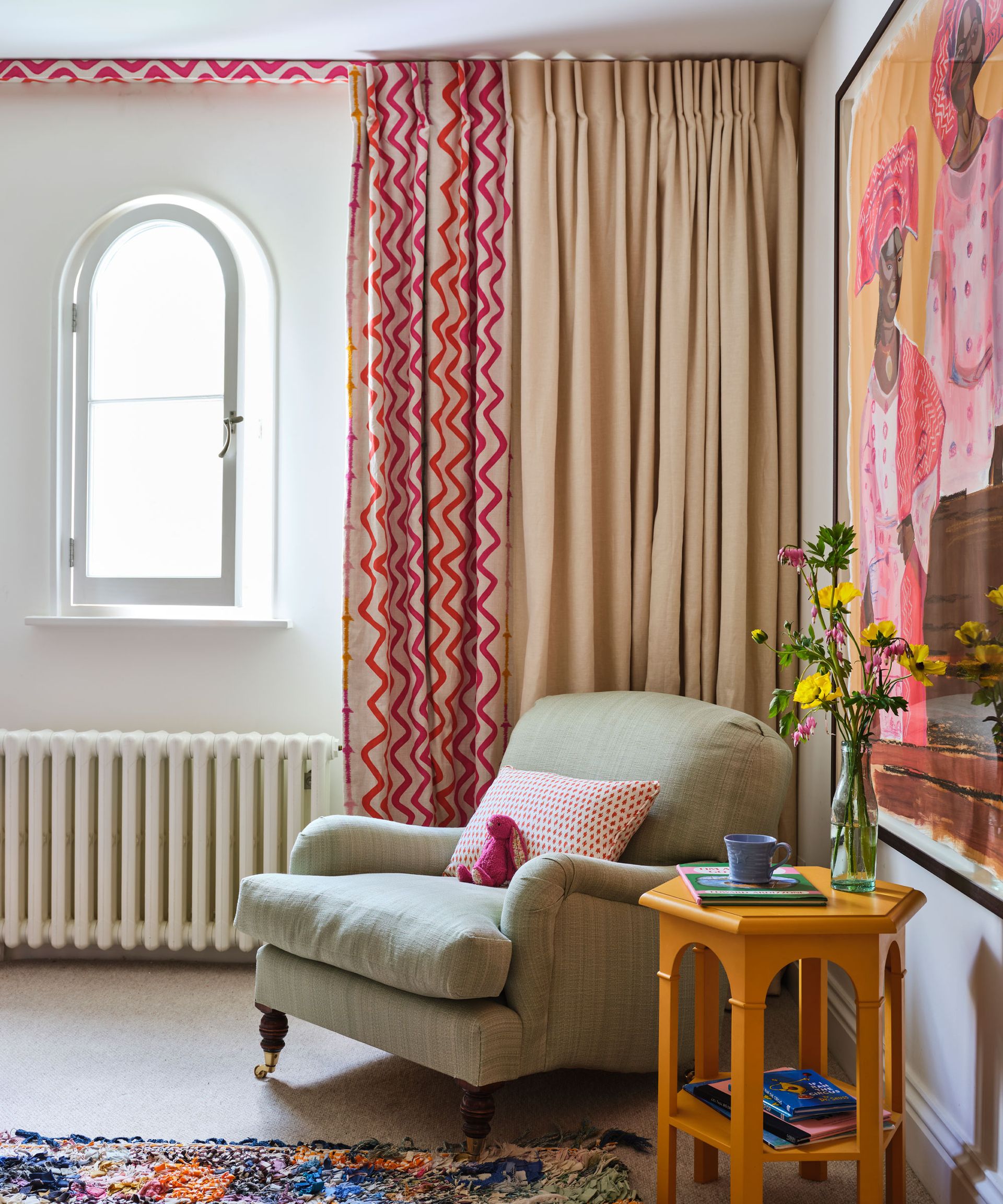 'Small spaces don't always have big windows to play around with. If you are decorating small spaces, then you'll be relieved to know that you can create an illusion to make windows look bigger by hanging curtain rods higher and wider than the window frame, which will make the window frame seem larger than it actually is.
'As a general guide, try to overhang curtain rods by around 15 inches width past the window frame and 6-10 inches taller,' explains design experts at Instrument Furniture.
10. Shorter curtains for cottage living rooms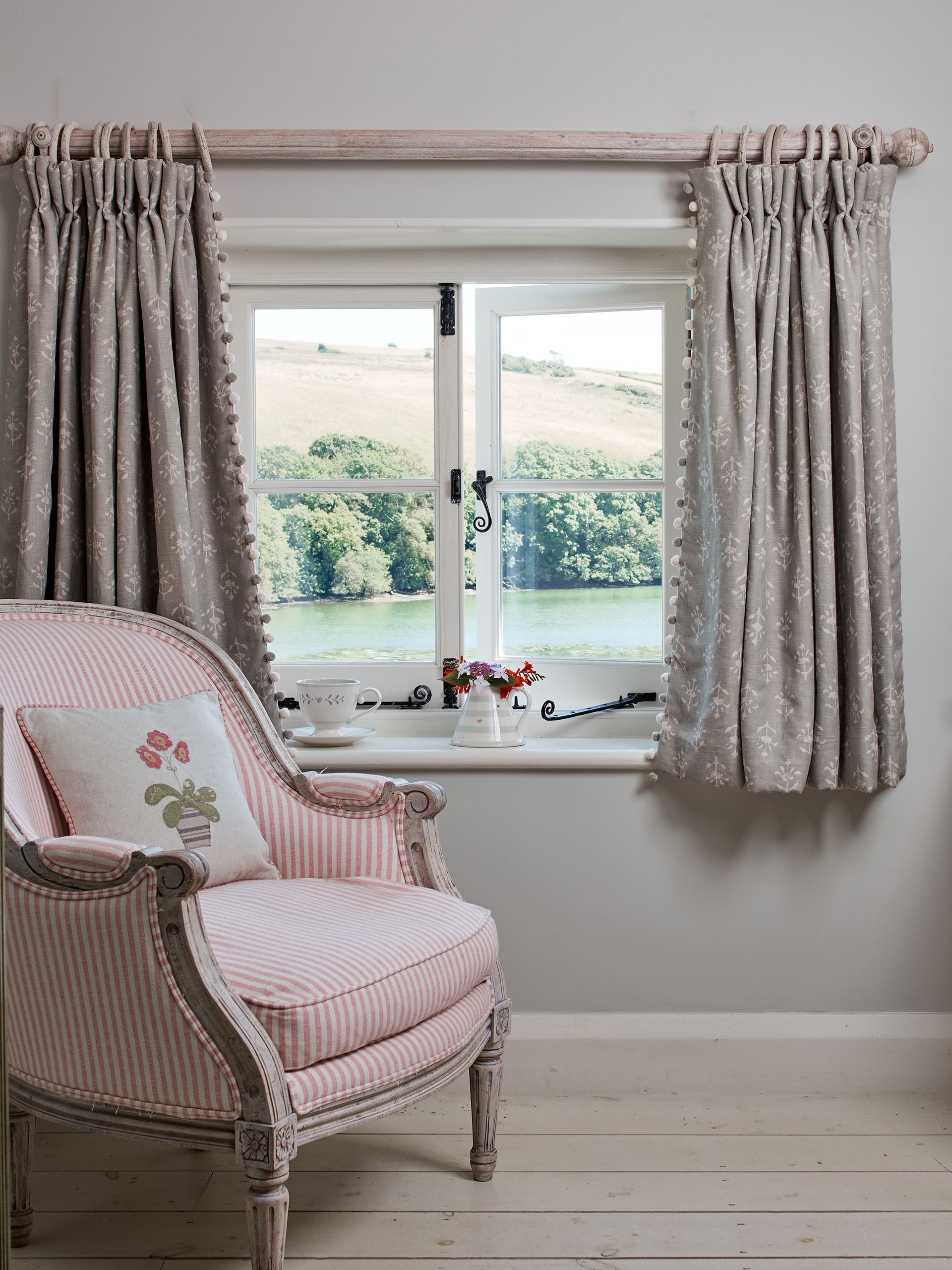 When it comes to cottage curtain ideas, traditional full length curtains might feel out of place.
'In cottages, the window size sometimes only allows for a shorter drop, so I try to make the finished length of the curtains sit at least 4in below the windowsill. If there is a radiator below the window, where possible I would finish the curtains halfway between the radiator and the bottom of the windowsill,' says Susie Watson founder of Susie Watson Designs.
11. Curtains that frame a window seat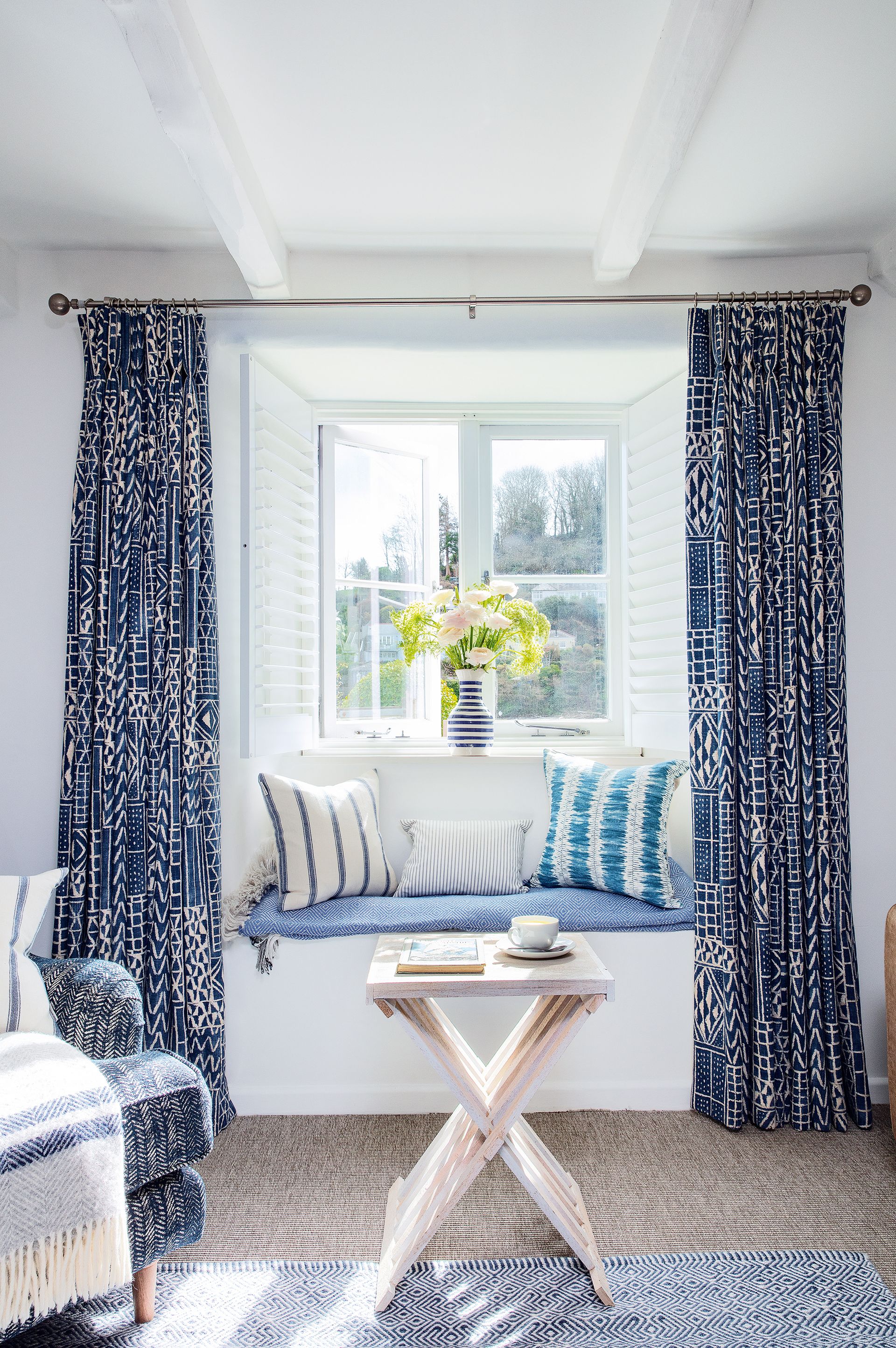 Create a cozy spot to curl up with a book by adding floor-length curtains to a window seat. When curating your window seat ideas and designing your space, it is important to ensure that the curtains can be fully drawn away from the window to maximize the amount of light in the room. This can be achieved either by installing tie backs or by extending the pole past the opening of the window.
12. Pencil pleats that create a delicate look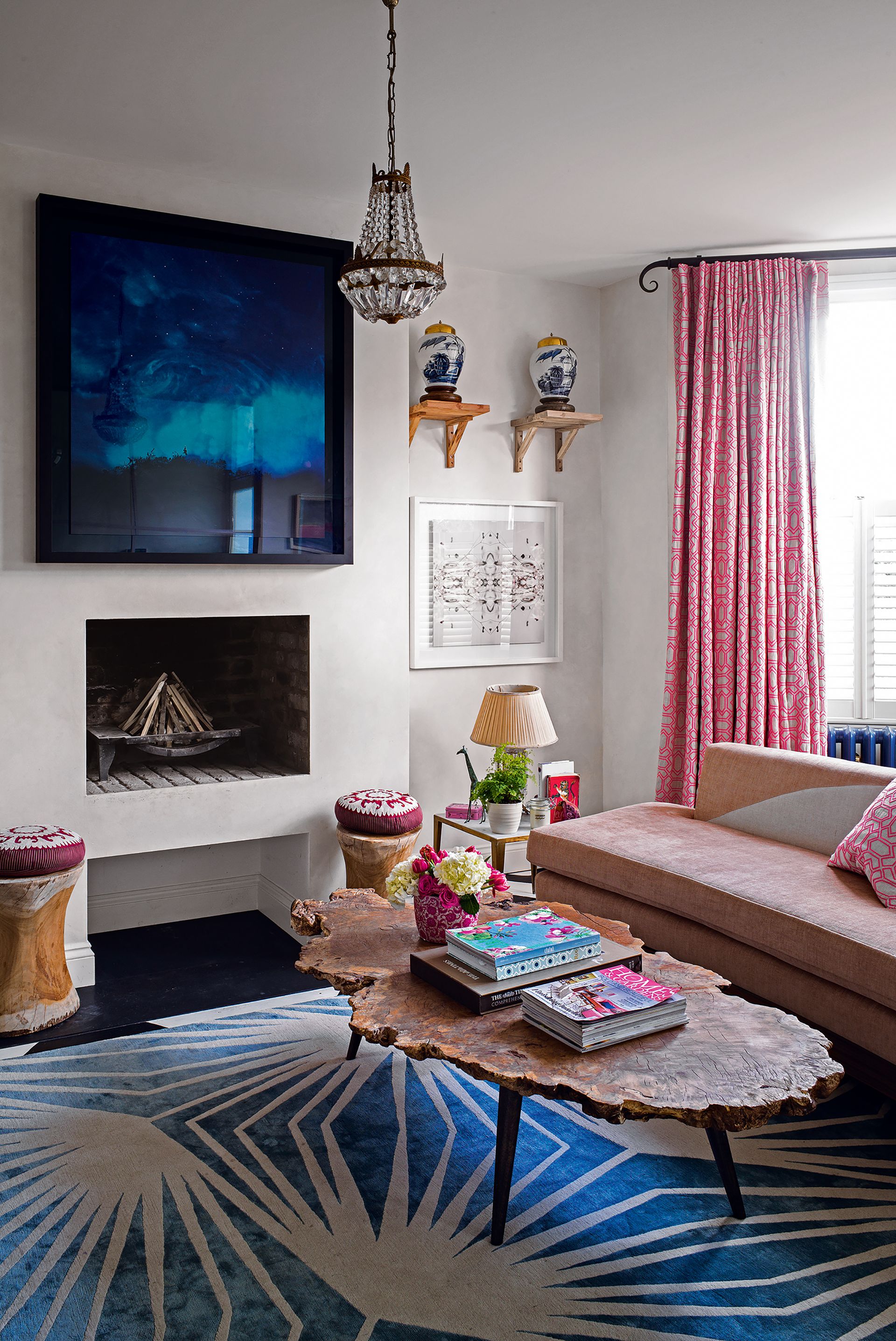 The pleat in a curtain can completely change the feel of a window treatment, with the popular pencil pleat creating a neat-looking space.
Harry Cole, Founder of independent soft furnishings brand Loom & Last explains: 'In a pencil pleat, folds of fabric that are gathered tightly together that resemble the size of a pencil, hence the name. This type has small discreet hooks attached to the back on the curtain which is then hooked to the curtain pole.'
Pencil pleats offer a relaxed look with a tightly gathered header and flowing fabric.
FAQs
Which curtain material is best for a living room?
The best material for your living room curtains very much depends on the other fabrics within your space. However, natural materials and those with weight tend to hang beautifully, so consider silk and linen first. If you want cozy living room ideas, velvet is a great choice, too. For light-starved rooms, semi-opaque materials like voile that offer some privacy but allow in daylight are a great choice.
---
When choosing the best curtains for your living room, Veronica Colby concludes, 'The number one piece of advice I give to anyone adding curtains to a living room: you need more than you think. Off the shelf curtains in particular come in standard sizes that are always too narrow for the average window. Nothing says unfinished more than curtains that are pulled flat against a window. Fuller curtains will always instantly elevate any space.'
Additional words by Tallulah Rushaya
Sign up to the Homes & Gardens newsletter
Decor Ideas. Project Inspiration. Expert Advice. Delivered to your inbox.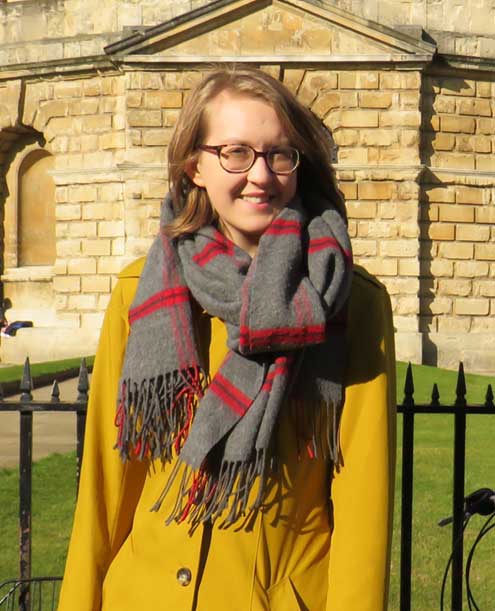 Content Editor and Sub-editor
Having graduated with a first class degree in English Literature, Holly started her career as a features writer and sub-editor at Period Living magazine, Homes & Gardens' sister title. Working on Period Living brought with it insight into the complexities of owning and caring for period homes, from interior decorating through to choosing the right windows and the challenges of extending. This has led to a passion for traditional interiors, particularly the country-look. Writing for the Homes & Gardens website as a content editor, alongside regular features for Period Living and Country Homes & Interiors magazines, has enabled her to broaden her writing to incorporate her interests in gardening, wildlife and nature.