Wood ceiling ideas – 13 wood designs to transform your ceiling
Timeless, durable and effortlessly beautiful, our wood ceiling ideas can add character and inviting texture to your home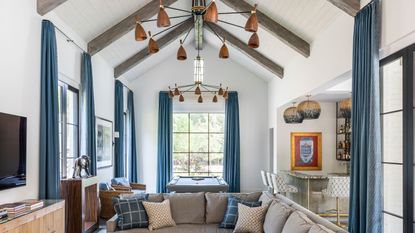 (Image credit: Creative Tonic Design)
A timeless design feature that brings the beauty of natural materials indoors, our wood ceiling ideas explore the everlasting popularity and capabilities of working with wood in interior design.
An enduring material that has been used for thousands of years for construction and product creation, wood ceiling ideas not only embody craftsmanship and building techniques from the past, but exciting and innovative new ways to use this long-lasting material in the home.
The ceiling, the 'fifth wall' in a room that is often neglected, can be beautifully transformed with a range of inspiring ceilings ideas, with wood adding inviting warmth, texture and depth to the surface.
From modern ceiling paneling ideas, to uncovering traditional wooden structures, there are many options for incorporating wood ceiling ideas in your home.
Wood ceiling ideas
Whether you want to add color and character to your ceiling with wood in a new build, or enhance the existing wooden features in a period property, we have curated a collection of designs to provide you with some beautiful inspiration.
1. Celebrate beautiful beams
Wooden beams are traditionally used as structural supports, often part of a larger wooden framework for when building a home.
Homes & Gardens' editor in chief Lucy Searle states, 'many traditional interiors have wooden beams exposed, adding beautiful rustic character and texture to the ceiling, as well as embodying a unique, historic charm that highlights the original construction.'
As shown in this modern country home, the warmth of the wood from the rustic beams creates an inviting, cozy feel, with the black metal used for the window, door and staircase creating an elegant contrast, an elegant example of beamed ceiling ideas.
2. Create a sleek and sophisticated look with fluted paneling
Ceiling paneling and wall paneling ideas are no longer features purely found in period homes and older properties, paneling is being used in homes of all sizes and styles to add stylish visual interest to empty walls and surfaces, with many modern designs beautifully celebrating the versatility of wood.
For a more contemporary wood ceiling idea that uses paneling, a fluted design can add sleek structure and a luxurious quality to your ceiling.
In this modern dining room, fitted with Woodupp slat wall and ceiling panels, the panels have been specifically crafted to help with improving the acoustics in the room, ideal for a variety of modern living arrangements and open-plan spaces. Adding beautiful texture to the minimalist interior, these wooden panels not only look great on the walls and ceiling, but keep practicality and sound quality in mind also.
3. Channel contemporary cabin decor
Cabin decor ideas are often centered around wood, using the material to create an inviting effect that transports you to the deep depths of a woodland forest.
Cabin decor embodies coziness and that feeling of retreating away into nature, and using wood ceiling ideas can help to to create the perfect look, no mater your style.
This living room by Creative Tonic Design is an innovative, contemporary take on cabin decor, with the dark wooden ceiling and matching flooring taking center stage. Finished with a hide rug, taxidermy mounts and a traditional, round candle chandelier to establish the cabin theme, other features such as the gray storage and display unit and soft sofa and armchairs add a more modern touch, creating an eclectic mix of styles, textures and objects.
4. Keep things light and bright
If you want to incorporate wood ceiling ideas into your home but are worried about the material being to dark or rustic looking for your space, painting original paneling or incorporating new painted wood panels can create a light and bright look - but still with plenty of texture.
As shown in this large bathroom by Lucas Eilers, the wooden ceiling has been painted a beautiful sky blue, a great choice for a bathroom and to make the ceiling feel larger and brighter. Complemented by an overall calming color palette throughout, a simple coat of paint on the ceiling has transformed the look of this bathroom space, adding a subtle but stylish splash of color.
5. Unite the old with the new
In this colorful dining room, the exposed, rustic wooden ceiling beams add beautiful texture to the low ceilings. The striking, red storage and display units leave just enough room for the beautiful beams to have the space and recognition they deserve.
Contrasting traditional materials with more modern designs, such as the use of color and material in this dining room, can create a unique and stylish space. With the wooden dining table and natural, textured pendant perfectly complementing the beams, the overall environment feels wonderfully relaxed and calming.
Uniting the old with the new will always make for an eclectic and diverse design. Whether you hang a contemporary pendant light from a rustic wooden ceiling, or embrace color and ceiling paint ideas for your woodwork, there are many creative choices to choose from.
6. Use your ceiling to create contrast
The ceiling should be treated as an inviting canvas to create beautiful design statements and visual interest in a room; from simple designs such as lighting and paint, to more impactful options such as wallpaper and wood.
Using the ceiling to create an elegant contrast with the rest of the room design will guarantee to create an impact, and ensure that this overlooked surface is celebrated.
In this modern study by Creative Tonic Design, the dark wooden ceiling adds beautiful depth and drama to the space, as well as bringing in welcoming natural texture to the more contemporary styled study. Contrasting with the light gray carpeted floor and white walls, the dark wooden ceiling also creates a stylish juxtaposition with the stunning, glistening gold pendant light and more modern furniture designs.
A luxurious space that uses a sophisticated mix of materials and colors, the wooden ceiling in this modern home office is the star of the show.
7. Create a spa inspired look for a bathroom
'With an increased focus on wellness and spending more time at home in the last few years, we are looking for new and innovative ways to bring an enhanced feeling of calm and comfort into our living spaces,' says Homes & Gardens' editorial director, Sarah Spiteri.
In recent bathroom design trends, spa bathroom ideas see a focus on using 'spa like' materials to establish a truly tranquil and relaxing space, defined by a more minimalist and luxurious design that you would be fitting for a spa retreat.
As shown in this bathroom by GRAFF - Art of Bath the warming, wooden ceiling helps to create a serene, spa like environment, similar to the style of a sauna or steam room.
Spending time outdoors and in nature is known to make us feel more relaxed and rejuvenated, so bringing in natural elements for your bathroom ceiling ideas, like that shown in this spa-inspired bathroom, is a great option for helping to create a calming environment.
8. Uplift your wooden ceiling with color
With colorful room ideas seeing a huge resurgence in a post-pandemic world, with many of us looking to transforming our homes with uplifting color and interest, why not enhance your wooden ceiling with a bright color choice.
In this joyful, yellow dining room, the walls and ceiling have been painted in Giallo yellow by Little Greene. Creative director at Little Greene, Ruth Mottershead states, 'yellow is a timeless and positive color; it's perfect for busy spaces that see a lot of activity such as your hallway or kitchen. The kitchen, often seen as the heart of the home, is the perfect space to use bolder colors, such as Giallo, reminiscent of golden sun, which will bring joy and create an energetic scheme. You can use this to highlight architectural details or for an impactful look, drench your space in color on all four walls, used all over, it will envelop the kitchen with sunshine all year round.'
With this color drenching effect used on the wooden ceiling beam and across the ceiling, stone walls and wooden wall and cupboard in this kitchen, the design shows how more traditional wood ceilings and interior spaces can be beautifully adapted to embody a more contemporary and colorful aesthetic, establishing a progressive mix of tradition and modernity.
9. Transform your transitional spaces
Just like ceilings, transitional spaces such as hallways, corridors and landings are sometimes left behind when planning designs for the home, so bringing in features such as wood ceiling ideas can add beautiful texture and visual interest as you pass through, making the areas feel more connected to your overall design.
This stunning landing area by Benjamin Johnston Design is defined by a grand vaulted ceiling, with the light wood finish perfect for this more contemporary space. With the flowing, bulb style pendant light creating a stylish contrast with the wood, the wooden ceiling and pendant work in harmony to establish a striking focal point as you ascend the stairs and move through the landing area.
10. Use a mix of colors and finishes
In this living room by Creative Tonic Design, the impressive vaulted ceiling is defined by gray wash wooden beams and white wooden plank paneling, creating a mix of shapes, colors and finishes.
A simple embodiment of the versatility of wood in interior design and the variety of finishes available, this ceiling adds a subtle grandeur to the living space. With the beams working as an eye-catching accent and focal point, and the white planks smoothly integrating with the rest of the scheme, both wooden components are united by adding texture and character to the space.
11. Pay homage to the original structure of your home
With wood ceiling ideas often focusing on exposed original constructions, if you live in a property with gorgeous, original architectural features, use this as an opportunity to celebrate these historic designs.
In this breathtaking traditional living room by Kara Childress, the design lets the original architecture truly take center stage. With the grand, double height ceiling giving the woodwork the space and height it deserves, the room is defined by a beautiful mix of textures, materials and eras of design.
The dark wooden ceiling and beams are beautifully balanced by the cool cream and warming stone walls, with the rug and soft furnishings adding inviting texture and softness to the space.
12. Create a light and laidback look
This living room, looking out onto a hallway, embodies an inviting, relaxing charm that makes you feel instantly at ease, evoking feelings of staying in a beautiful villa in sunnier climes.
Defined by a mainly calming, neutral color palette, the light wooden ceiling in this space adds elegant depth and an appealing texture to the room, enhancing the overall relaxed look.
Simple yet wonderfully effect, the wood not only adds character to the room, but creates a rustic, coffered-style ceiling effect, adding a unique architectural detail to the space.
13. Look to Scandinavian design principles
'Scandinavian decor is defined by the use of simple, organic materials, functionality and practicality, and an elegant, minimalist look,' says Jennifer Ebert, Homes & Gardens' digital editor.
In this white kitchen by Neptune, the wood on the ceiling, walls and floor has been washed in palette of white and grays, adding a softness and calmness to the space, with the overall look and use of materials establishing an inviting Scandi-inspired design that feels characterful and contemporary.
Are wood ceilings in style?
As we have explored, wood ceilings have been used for centuries, and remain utterly timeless in their style, beauty and durability.
Of course, some techniques and finishes move in and out of fashion, however, a wooden ceiling is guaranteed to add inviting texture, visual interest and character to a room in your home.
As there are so many options to choose from, you can pick a wood ceiling idea that perfectly fits your home and style. Whether you want to be bright and bold and paint exposed beams, or create a sleek paneled design, wood ceiling ideas can establish a welcoming connection to the outdoor world, and lift your interior space with the beauty of natural materials.
Sign up to the Homes & Gardens newsletter
Decor Ideas. Project Inspiration. Expert Advice. Delivered to your inbox.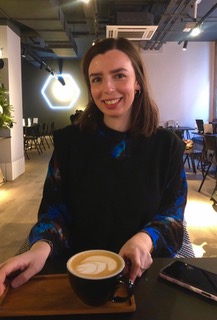 Zara joined Homes & Gardens in February 2022 as a Content Editor. After studying English Literature at University, she worked as an Ecommerce Website Editor, Content Writer and Buying Intern at multiple independent businesses within the luxury retail and lifestyle sectors. Her role at Homes & Gardens unites her love, experience and passion for the world of design and desire to create inspiring written content. She enjoys nothing more than discovering new trends, brands and products, whether that be in fashion, interior design or lifestyle.