7 clever ways to lay out an open-plan kitchen according to interior designers
Discover the strategies the professionals use to ensure an open-plan kitchen is a design success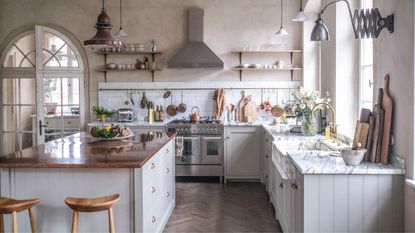 (Image credit: deVOL/Our Food Stories)
An open-plan kitchen offers generous space for preparing food, the family to spend time together, and guests to gather so the host isn't left alone to cook. But creating a room that functions for cooking, dining, and relaxing requires excellent design that meets every need.
There are a whole host of different open-plan kitchen ideas that can prove successful, but it's crucial to know what makes a design work well – and where it can go wrong – so we asked the experts to share the clever ways to lay out an open-plan kitchen.
These strategies are the ones they employ themselves when designing open-plan kitchens, and they can ensure layout success in any multi-functional room.
Clever ways to lay out an open-plan kitchen
An open-plan kitchen needs to be sizeable enough to accommodate all the activities planned for the space. But its dimensions aren't everything. Clever layout techniques are required to ensure it is functional, safe, and comfortable for every activity. What's more, these can make the very most of the features of the space. Discover the tactics kitchen experts recommend.
1. Use a U-shape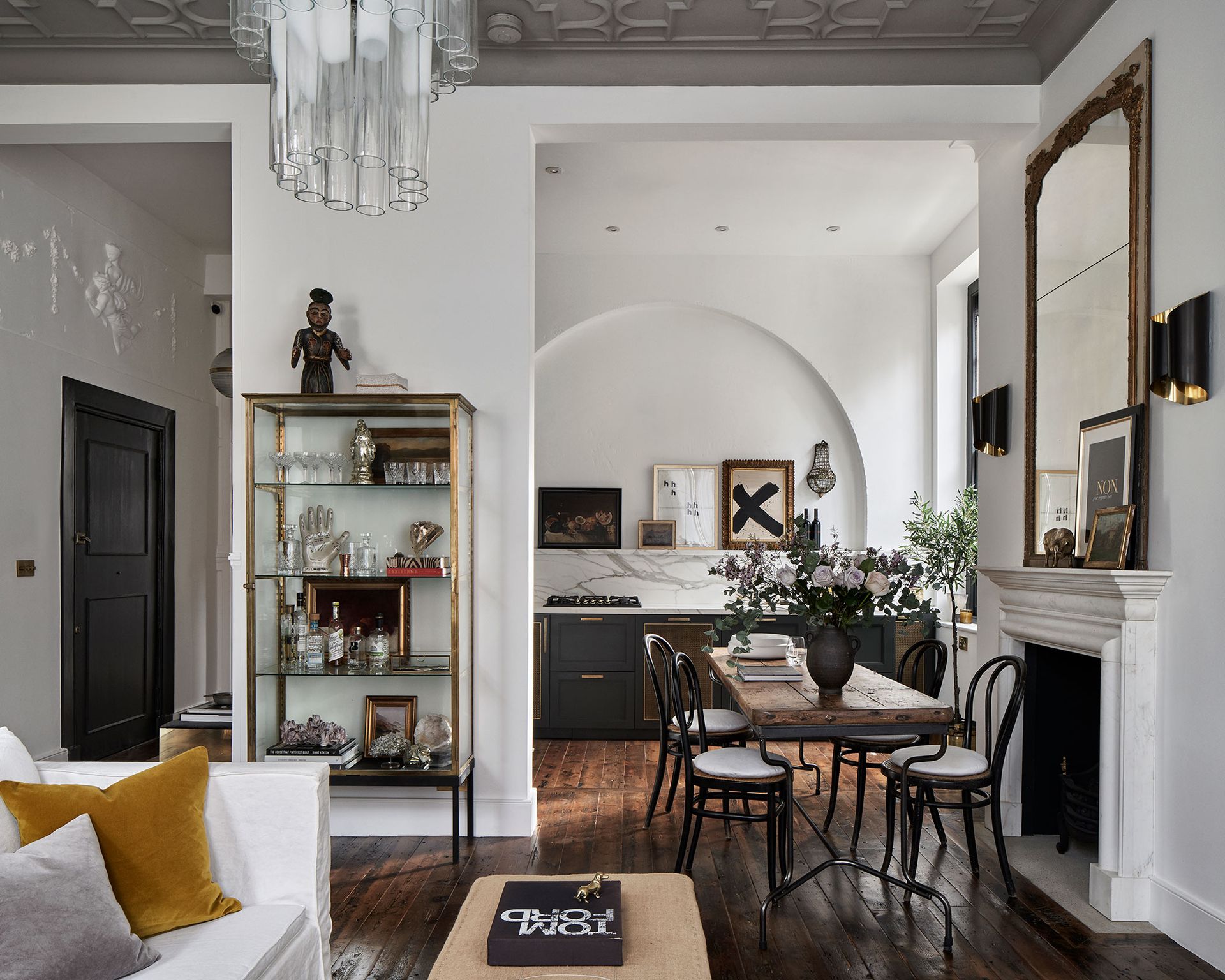 U-shaped kitchen ideas aren't just a clever layout option for separate kitchens. They can be a great way to lay out an open-plan room, too.
'Opt for a U-shaped layout with the open end leading into the living space. This keeps the kitchen compact yet allows for easy movement and transition between zones,' recommends interior designer Artem Kropovinsky.
2. Work with the island
Kitchen island ideas are often worth drawing on in an open-plan kitchen. 'An island can divide the cooking zone from the dining area while keeping the overall effect spacious and airy,' says Jennifer Ebert, editor of Homes & Gardens online.
'Consider a breakfast bar on the side of the island facing the dining table to offer the option of informal seating and to keep those seated at a safe distance from the cooking zone.'
3. Balance the cooking zone
Creating a functional cooking zone can be challenging, especially when it comes to making space for the refrigerator and freezer. 'In our meticulous kitchen design process, a recurring requirement emerges: accommodating a substantial 3-foot refrigerator and freezer column, which essentially extends our spatial consideration to a 6 foot span,' says interior designer Becky Shea, founding partner and creative director of Becky Shea Design.
Her solution? 'To ensure an efficient flow, we opt for a traditional layout, placing the refrigerator at one end of the kitchen's spectrum and the stove at the opposite end,' she says. 'This classic arrangement forms a balanced foundation for culinary activities, catering to both the left and right sides of the kitchen.
'We further enhance functionality by centralizing the sink along the perimeter wall and occasionally adding a second sink on the kitchen island,' Becky adds. 'This setup epitomizes our interpretation of the triangle theory, optimizing the kitchen's organization and facilitating an effortless culinary experience.'
4. Put the cooktop on a wall
The cooktop is a much-used feature of any kitchen, and careful placement is vital. In an open-plan kitchen, The Plan Collection's home design expert Laurel Vernazza suggests placing it by a wall rather than on an island.
'In an open-concept kitchen, we always recommend installing the cooktop along a kitchen countertop that runs against a wall,' she says. 'It may look attractive in a photo shoot, but locating a cooktop, be it a traditional stove or an induction cooktop, on a kitchen island runs into risks, challenges, and practical problems.'
'First is safety,' she continues. 'An open-concept kitchen usually has plenty of seating around the kitchen island. A hot cooktop on the island could easily lead to the fingers of a child or an adult not paying attention. Diners make a mess around the kitchen island, and kids spend time studying. Items can fall into a flame or melt on an induction top.'
Think ventilation as well. 'This can usually be done more effectively and with a lower budget when the cooktop is against the wall by installing a hood,' says Laurel.
'Finally, there is the practical,' she says. 'A cooktop located against a wall likely has easier access to pots and pans on either side. A pot filler faucet can be installed for quick access to water.'
5. Zone the room with countertops
An open-plan kitchen should have different zones for cooking, dining, and relaxing. But in an open layout, there aren't walls to divide these spaces.
A clever solution? 'Implement a tiered countertop approach,' suggests Artem Kropovinsky. 'Having varied heights can demarcate specific areas, like a raised bar section to hide the prep area from the seating or lounge zone.'
Consider, alternatively, incorporating banquette seating or a dining nook, as seen here, to create a lower-level dining area.
6. Plan storage with living and dining areas in mind
In an open-plan kitchen, the layout of kitchen storage has an impact on the other zones of the space. 'Two totally different types of kitchen layouts that I absolutely love are wall-to-wall storage and open shelving display,' says Elizabeth Vergara, founder and lead designer of the luxury design and build firm Vergara Homes.
'Floor-to-ceiling cabinets and shelves in a wall-to-wall design provides maximum storage space while maintaining an open and uncluttered feel. In contrast, you can also go with an open kitchen shelving display which embraces an open shelving concept to showcase decorative kitchenware and create an airy ambiance within the space.
'To create this layout, combine open shelves with closed storage to strike a balance between functionality and visual appeal,' Elizabeth advises. 'This type of layout fosters a personalized and inviting atmosphere that seamlessly merges with the adjoining living or dining area.'
7. Work with the windows
The windows of an open-plan space can be a great cue for what goes where within the layout.
'Position your cooking zone near the largest window,' says Artem Kropovinsky. 'Natural light enhances the cooking experience and delineates the space without the need for walls.' Think, too, about locating the dining area near windows, creating views and interest for diners.
FAQs
How do you style an open-concept kitchen?
Style an open-concept kitchen by treating the different zones as distinct areas while linking them with subtle detail. For example, you might choose different versions of the same kitchen lighting such as a long pendant over the dining table, and three smaller takes on the design over the island, or simply pick lighting that features the same material such as a particular metal.
Area rugs can be used beneath the dining table and under the living room furniture as well, and the two rug designs pulled together with color, or by picking two different rugs from the same design collection. And be sure to limit the kitchen color palette overall to a selection of shades which can be used over bigger areas or as accents in different zones. This approach can make elements such as cabinets, countertops, and upholstery cohesive without being samey.
---
An open-plan kitchen can make a home feel more spacious and sociable both when entertaining and simply to share as a family space. What's crucial to enjoying open-plan living as well as a clever layout, however, is knowing how to organize an open-plan space. Any clutter is going to be obvious from multiple angles so it pays to create all the space you need to stash it neatly.
Sign up to the Homes & Gardens newsletter
Decor Ideas. Project Inspiration. Expert Advice. Delivered to your inbox.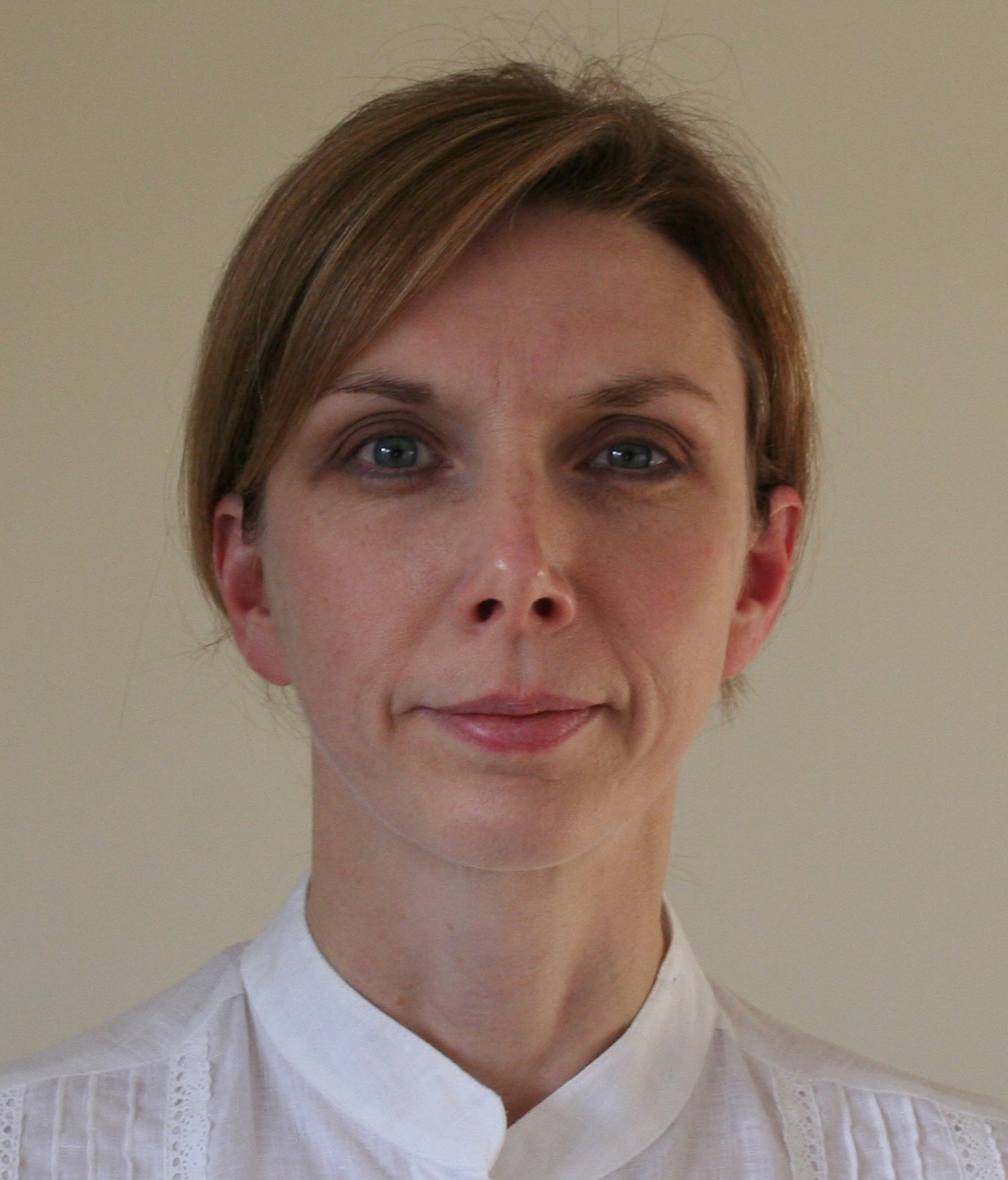 Sarah is a freelance journalist and editor. Previously executive editor of Ideal Home, she's specialized in interiors, property and gardens for over 20 years, and covers interior design, house design, gardens, and cleaning and organizing a home for H&G. She's written for websites, including Houzz, Channel 4's flagship website, 4Homes, and Future's T3; national newspapers, including The Guardian; and magazines including Future's Country Homes & Interiors, Homebuilding & Renovating, Period Living, and Style at Home, as well as House Beautiful, Good Homes, Grand Designs, Homes & Antiques, LandLove and The English Home among others. It's no big surprise that she likes to put what she writes about into practice, and is a serial house renovator.