Cyber Monday food processor deals 2021: these great savings are still live
Save up to 50% with these Cyber Monday food processor deals from Cuisinart, Breville, KitchenAid, and Ninja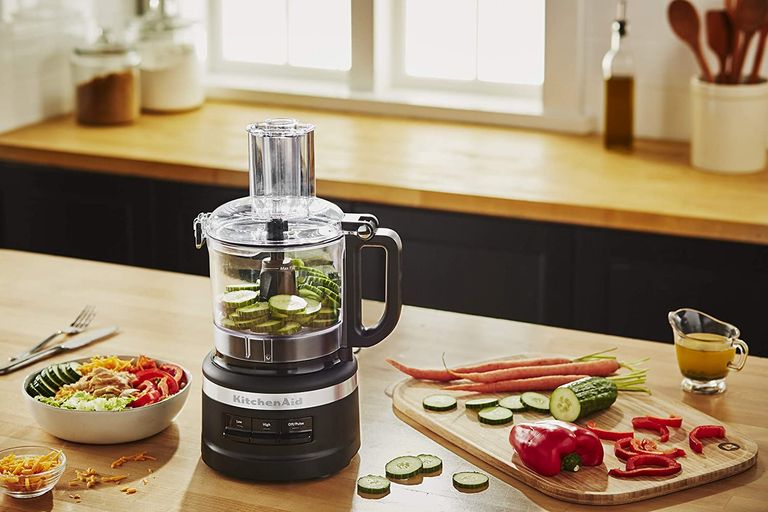 (Image credit: KitchenAid)
You can still buy Cyber Monday food processor deals when you shop these savings on Breville, KitchenAid, Ninja, and Cuisinart. Cyber Monday food processor deals are still available on our favorite models, and whether you want a compact chopper to make speedy dips, or something capable of preparing large family meals, these food processor savings will have something that's right for you.
While it can be enjoyable to chop your onions or julienne your carrots by hand, using one of the best food processors will allow you to prepare speedy meals and cut the preparation time needed to make delicious holiday dishes to serve a crowd. These Cyber Monday food processor deals will be invaluable all through the year, but the holiday season is an especially useful time to have a food chopper on hand.
With many of these Cyber Monday food processor deals selling out fast, now is the time to buy if you want a big discount. Many of our top picks are on models we've tried from KitchenAid and Ninja. There are even some deals on cordless food processors, which are amazing for moving around the kitchen while you prepare dips or smooth out sauces, and some kitchen systems that have blender attachments designed to work on the same food processor base. Regardless of your preference, these Cyber Monday home deals are still available and here to save you some serious money.
US Cyber Monday food processor deals
Quick links to US Cyber Monday food processor deals
Cyber Monday food processor deals
We found some great Cyber Monday food processor deals on some of the top food processors you can buy for those who want a new machine to help with their meal prep for the holidays.
What food processor should I buy on Cyber Monday?
Invest wisely in the best food processor with great credentials, and you'll be rewarded with one kitchen workhorse that can tackle all the tasks you need to make all the dishes in your repertoire.
And, with more of us opting for clutter-free, open-plan kitchens, manufacturers have been working hard to add as much functionality as possible to their small appliances so you'll see stick blenders that double as a whisk, stand mixers with ice cream and pasta making attachments, and food processors that can juice citrus fruits.
UK Cyber Monday food processor deals
Quick links to UK Cyber Monday food processor deals
UK Cyber Monday food processor deals
Last year's Black Friday and Cyber Monday food processor sale deals saw some huge discounts on KitchenAid, Magimix, Kenwood food processors and more. Cyber Monday food processor deals 2021 have started – scroll down the page to see our top picks in the UK.
Millie Fender is the Small Appliance and Cooking Editor on the Homes and Gardens Ecommerce team. She specializes in cooking appliances and also reviews outdoor grills and pizza ovens. Millie loves to bake, so she will take any excuse to review stand mixers and other baking essentials. All of Millie's reviews are conducted at home, meaning she uses these products in her own kitchen, the way they're designed to be used. Millie is from Bath, England, and she grew up surrounded by classic Georgian architecture and interiors. She dreams of buying her own house and filling it with antiques, but for now, she lives in a sunny London flat with a very busy kitchen.