What is the worst mattress material? Here's what you should opt for instead
Along with a team of testers, I've reviewed every mattress type on the market, and the experts agree: this is the most disliked mattress material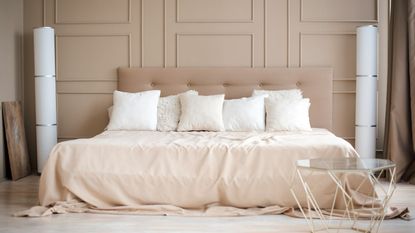 (Image credit: Credit: Maryna Terletska Creative #:1457361640)
More and more mattress types are making their way into the market. Back in the day there were only innersprings to choose from, which made buying a bed pretty limited but easy to choose. Since the explosion of beds in a box in past decade, there's a wide range of memory foam, latex, hybrids, beds made of cotton, and wool, and even beds where brands have formulated their own proprietary mattress materials.
As H&G's sleep editor, I've been working my way through masses of the best mattress reviews, comparing and ranking beds based on comfort, support, how well they perform against claims, and how long they last. From an expert understanding of what makes a great bed, I've uncovered the best and worst mattress material you can buy.
As confirmed by the mattress experts and sleep scientists themselves, innersprings are out, and hybrids are in – though memory foam proves to be growing in popularity by the minute.
Mattress materials: the worst, the best and what you should opt for
What is the worst mattress material?
While innersprings were once the only mattress type to choose, it seems buying spring mattresses is something of the past. In fact, it's rare to actually be able to find an innerspring mattress online. Most big bed brands have shifted their product focus to feature mainly memory foam or latex mattresses, with the only sign of springs in hybrid models.
This isn't a surprise. Not only is there the classic irritating squeaking of old springs or the risk that they'll poke through the mattress, but there's some bigger issues with their sustainability and comfort.
Innerspring mattresses are the least sustainable type of bedding, and unfortunately, the ones most likely to be found in landfill. Traditional spring mattresses have the shortest life span, lasting on average five to six years, and are not biodegradable. Some parts can be recycled, like steel springs, but in most cases, the materials used in innerspring mattresses will contribute to environmental impact. Innerspring mattresses are also more likely to contain fiberglass and other harmful chemicals. Fiberglass is a flame-retardant material made of glass and plastic. It can cause health problems and is often warned against in mattress-buying advice.
When it comes to comfort, innerspring mattresses tend to only cater to the few. They're best suited to stomach sleepers who need a firm sleep surface. As Theresa Schnorbach, content director and sleep scientist at Emma Mattress explains, 'Offset coils are best for people with spinal issues and joint pain as each coil is packed separately to allow the mattress to conform to your body. Meanwhile, continuous coils have a longer lifespan so a great option for someone looking for durability.' She goes on to further explain that hybrids have improved the potential of coils when it comes to helping with back pain, as the 'combination of foam helps to relieve pressure from the muscles by keeping the body on top of the mattress as well as being able to adapt to your body as you change positions throughout the night.'
Theresa Schnorbach is a psychologist and sleep scientist specializing in Clinical Psychology and Cognitive Neuropsychology. She has completed post-graduate training in Cognitive Behavioural Therapy for Insomnia (CBT-I) with the German Sleep Society (Deutsche Gesellschaft für Schlafforschung und Schlafmedizin (DGSM)), endorsed by the European Research Society.
The most popular mattress choice
Memory foam mattresses are arguably the most popular mattress type. I'm seeing more and more brands introduce new models made of foam, including eco-friendly foam alternatives. Memory foam is more affordable, can be conveniently delivered as a mattress in a box, and has lots of features that meet many different sleep needs.
'Foam mattresses are one of the most popular materials because of the way the material adapts to your body to help relieve pressure and hold your spine in proper alignment as you sleep,' says Schnorbach. This applies to all sleep positions. 'Foam mattresses can come in a variety of densities and firmness ratings to suit those who sleep on their back, side, or stomach or a combination.
To address eco aspects, memory foam mattresses are made from a synthetic material called polyurethane, which of course, is not biodegradable. Memory foam mattress are often compressed and buried at the end of their life. Disposed of in this way, they aren't the most sustainable. But memory foam mattresses are at least recyclable. Memory foam can be cut up and remade into either new mattresses or other items, like upholstery for furniture.
Despite chemical coatings, memory foam mattresses are still considered safe. You're also unlikely to find fiberglass in a memory foam mattress. If sustainability is your top priority then it is instead worth considering an organic mattress made of latex – though be aware there are claims that contend how eco-friendly they actually are.
Most mattresses in our best mattress guide are made from memory foam. These are the top three beds:
Best memory foam mattress
This popular mattress sits at the top of our mattress guide as our favorite memory foam option. Best for aches and pains, and at an affordable price point, it's a great value bed that's sure to keep you comfortable.
More details in our Nectar Original foam mattress review
Best box memory foam mattress
The much-loved Emma mattress is a classic bed-in-a-box. Conveniently delivered, comfy, and almost always on sale, it's ideal if you're wanting to try memory foam for the first time. Great for all sleepers it has medium firmness for support.
More details in our Emma Original mattress review
Best memory foam mattress for side sleepers
Side sleepers, this is the mattress for you. Cushioning, but also firm enough to keep you supported, the adaptive foam ensures your neck, hips, and spine stay aligned for the perfect sleep posture.
Find out more in our Leesa Original mattress review
The best mattress material for overall comfort, support and cost
Despite the fact that memory foam mattresses are the most popular, hybrids are the best mattress material for most. A hybrid sits at the top of our best mattress guide because of its ability to offer fantastic support and comfort for a reasonable price. Cheaper than innerspring and latex, but more expensive than foams, they sit as a middle-ground product that suits a wide variety of sleep needs. Dr. Michael Breus, the founder of TheSleepDoctor.com, agrees that 'a hybrid mattress with individually wrapped coils topped by either foam or latex will work best for most people.'
While memory foam has proven to be a love-it-or-hate-it type of material, Theresa Schnorbach confirms that 'with a hybrid mattress, you get the best of both worlds - it combines coil springs and memory foam to help remove that feeling of "sinking in" that is part and parcel of a memory foam mattress. This combination makes hybrids a great choice for light sleepers as well as those who sleep on their stomachs, or backs. Side sleepers can benefit from a soft hybrid memory foam with pocket springs to help keep pressure off your muscles.'
Hybrid mattresses are also recyclable. When it comes to disposing of a mattress, both springs and foam can be reused and remade into something purposeful. However, just like memory foam, they will contain synthetic chemicals due to the foams and will be coated in fire-retardant chemicals to meet manufacturers' guidelines. This is a good safety feature, but means they aren't bidegradable.
Dr. Michael Breus, Ph.D is the founder of TheSleepDoctor.com. He is a diplomate of the American Board of Sleep Medicine and a fellow of The American Academy of Sleep Medicine. He is one of only 168 psychologists to pass the Sleep Medical Specialty Board without going to medical school.
He holds a BA in Psychology from Skidmore College, and PhD in Clinical Psychology from The University of Georgia. Dr. Breus has been in private practice as a sleep doctor for nearly 25 years. Dr. Breus is a sought-after lecturer and his knowledge is shared daily in major national media worldwide including Today, Dr. Oz, Oprah, and for fourteen years as the sleep expert on WebMD. Dr. Breus is also the bestselling author of The Power of When, The Sleep Doctor's Diet Plan, Good Night!, and Energize!
These are the best hybrid mattresses as tested by us: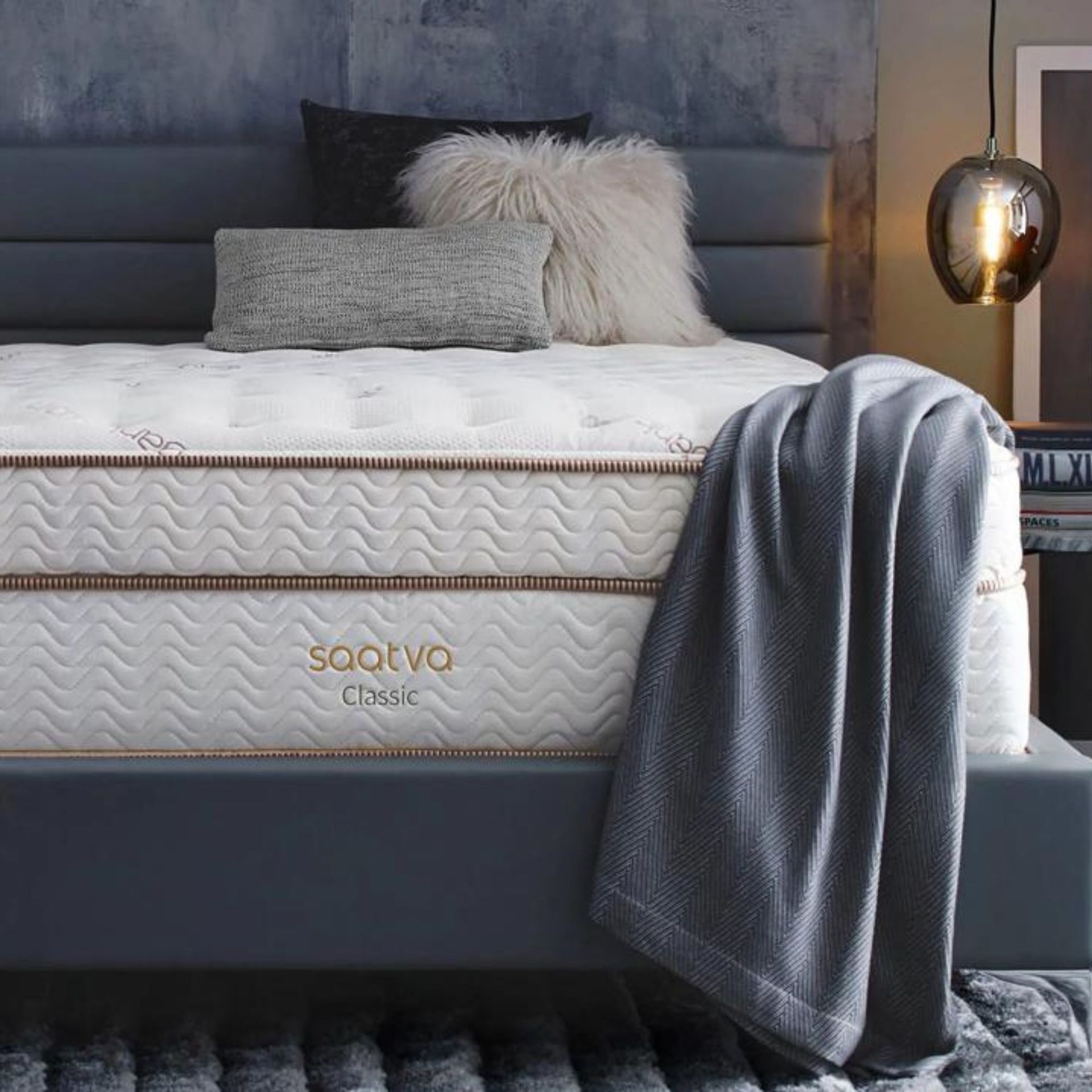 Best mattress overall
The Saatva classic mattress is our favorite mattress overall. It has five-star features and materials that balance supreme comfort and support. Suiting all sleep types, this hybrid guarantees a great night's sleep.
More details in our Saatva Classic mattress review
Best hybrid mattress
Tempur-Pedic's ProAdapt in Medium Firm is a great hybrid bed for pressure relief. Sleeping cool and offering excellent motion isolation, our tester described feeling completely weightless when sleeping on the combo of specially adapted foam and springs.
More details in our full Tempur-Pedic ProAdapt review.
Best value hybrid mattress
The Dreamcloud Luxury is a great value bed costing a lot less than most. Because of their high-tech design, hybrid mattresses can go into the $1000s. This one is a fraction of the price but still as comfortable.
Find out more in our Dreamcloud Luxury Hybrid mattress review
FAQs
What type of mattress lasts the longest?
Latex beds are known to last the longest. The general rule is that the denser the bed, the longer it'll last. Latex mattresses are made from the sap of trees which is formed into a mould, this makes them extremely firm to the feel with quite a bit of bounce. They are known to last up to 20 years. Followed by foam (which can come in a variety of densities), high-density memory foams or polyfoams tend to last around 10 or so years. Innerspring mattresses have the shortest lifespan, lasting only around 5-6 years.
What mattress material is most comfortable?
While many people love the soft feel of memory foam, the most comfortable mattress material depends on your needs. Some may find a firmer bed better for their back and therefore prefer latex, whereas others may opt for the balance between plushness and support with a hybrid. How comfortable you are in bed will also be subject to any sleep issues. If you get hot at night, you should stay away from foams, but if you have joint pain, then a cushioning memory foam bed will relieve any pressure. Hybrids offer a great balance of all-round comfort. If you're undecided, and don't have any significant problems when sleeping, a hybrid mattress provides a happy medium.
---
While our testing processes and rigorous reviews have led us to the conclude what the best, and worst mattress material is, it is up to you to know what suits you best. Mattresses are not a one-size fits all product and while we found hybrid beds to be the best on balance, you might decide that a latex or memory foam bed will be better for your budget or your back.
Sign up to the Homes & Gardens newsletter
Decor Ideas. Project Inspiration. Expert Advice. Delivered to your inbox.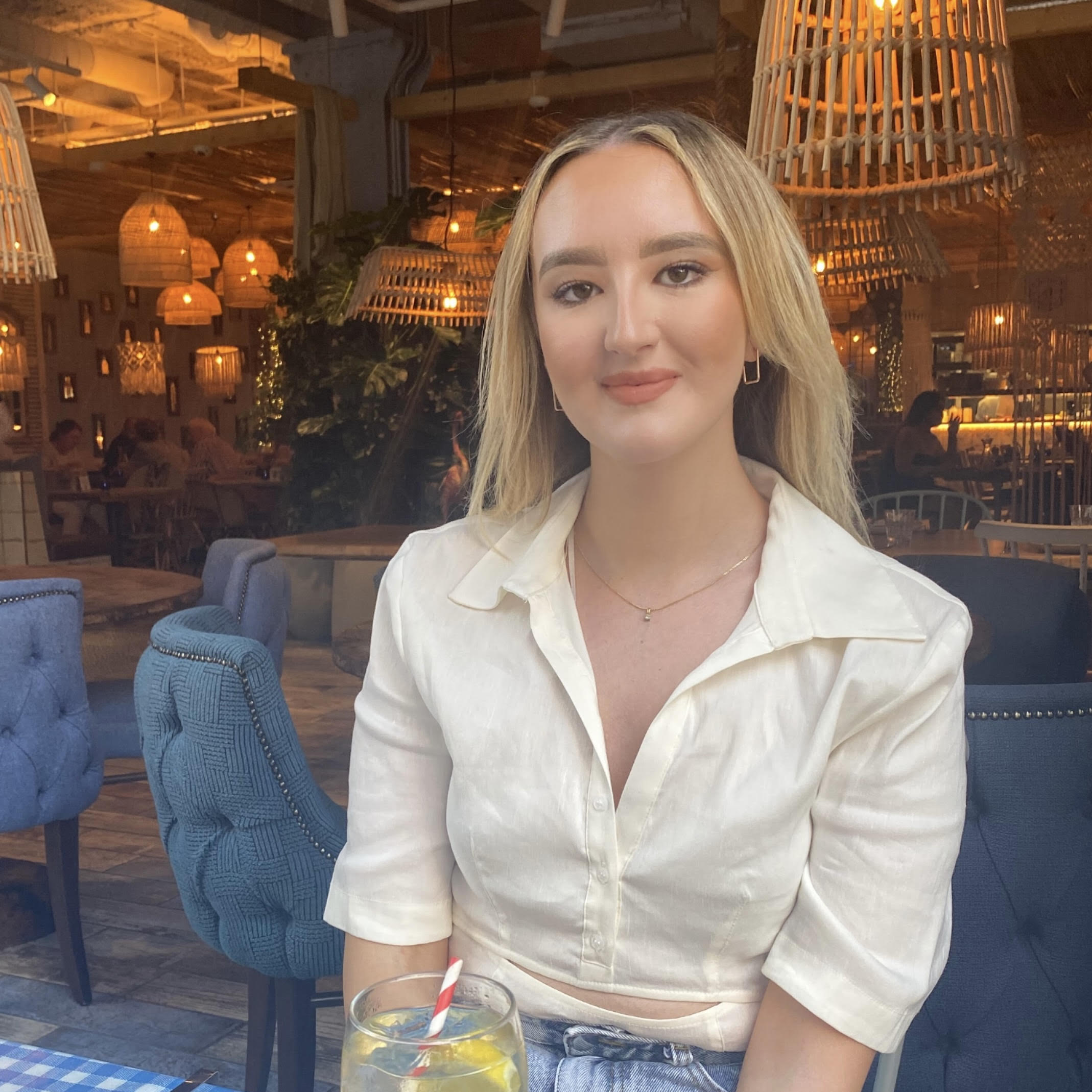 Louise is your eCommerce Editor and sleep specialist to help you wind down well. A connoisseur of the mattress world, Louise previously covered sleep and wellness (as well as the occasional organizational buy) at Real Homes, and has tried, tested, and reviewed some of the buys for your bedroom. With an MA in International Journalism and PR experience, Louise brings bags of bedding expertise and enjoys nothing more than helping readers find solutions and products that best suit their sleep needs.