How can you add extra seats to a small dining room? Designers reveal the most convenient arrangements
Designers explain how you can add extra seats to a small dining room to comfortably host your guests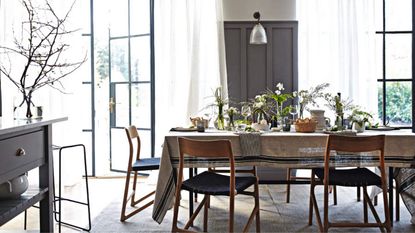 (Image credit: Future)
Hosting your friends and family for dinner can be a wonderful occasion filled with fun and laughter. As long as you can fit them into your dining space, that is. Adding extra seats to a small dining room is far from easy but there are some simple ways to fit your family in fabulously.
Whether you are making do with the space you have in a small dining room, or have slightly more ambitious dining room ideas, adding extra seating around your table can often leave the space looking mismatched or cramped. While you may have factored in space for some guests when you bought your table and chairs, special occasions and holidays almost always put your space under pressure.
Here, designers explain how you can add extra seats to a small dining room so that you can make the most of your entertaining space every time.
How can you add extra seats to a small dining room?
First, ask yourself: what kind of dining chairs are best for your space, and immediately dismiss bulky, high-backed chairs that will make your space feel and look smaller.
While it is easier to make a dining room feel cozy when your space is on the smaller side, there comes a point where its size can hinder your ability to host. Whether you are looking to fit more people into a tight space, or are looking to stretch dining room ideas for apartments, there are four main solutions to shape your space to suit your needs.
1. Plan ahead with an extendable table
When designing a dining room, the biggest element is the table, of course. Knowing how big a dining table should be compared to a room and picking the right type of table in the first place can prevent a lot of headaches in the future.
'I always feel that the best solution for a small dining room is to have an extendable table (one that doesn't look like an extendable table) and store the additional chairs elsewhere in the house or apartment,' says Staffan Tollgard, founder and creative director of Tollgard. 'Choose a nice dining chair that you wouldn't mind having in your bedroom by a dressing table or desk.'
When choosing an extending table it is important to consider what to put in a dining room besides a table. Planning carefully the furniture you will place around the room will help to make sure it will still fit once it is fully extended. However, that extra furniture, perhaps a credenza or sideboard, can also allow you to manage with a smaller table, since you can use its surface to store dishes that might normally be placed in the center of a table.
2. Choose a circular table
'It's a simple fact: circular or oval tables are a better choice for small spaces because they take up less room, and they're more flexible in allowing more chairs to be comfortably fitted around them,' says Lucy Searle, Editor in Chief, Homes & Gardens.
3. Create visual interest with an informal dining bench
Dining benches have become somewhat of a dining room trend over the last year, with the seating arrangement offering a statement alternative to traditional individual chairs.
'Adding extra seating to a smaller dining space is a very common request from people who have their usual dining room set up for their household but would also like to be prepared for dinner party situations,' begins Cat Dal, founder of Cat Dal Interiors, 'it is a request we think about a lot.'
'We often consider bench sitting for situations like these,' she explains. 'An upholstered bench with a back – either built into the wall or a free-standing vintage piece generally offers flexible seating. You can easily space out three or four people on one side but also be able to you could squeeze up to six people onto it for a party without having to store the chairs somewhere. It's often a useful idea to have up your sleeve.'
4. Add a more permanent solution with a built-in banquette
If you have the room in your budget to make more permanent changes to your space, banquette seating ideas may be a great addition to an entertainer's space.
'Banquette seating can make your kitchen feel even more welcoming, especially when it incorporates cozy soft furnishings,' suggests Sophie Hartley, kitchen designer at Tom Howley. 'The key to sizing up banquette seating in a smaller space is introducing curved shapes rather than seating that follows the width of the wall. This will increase the amount of seating available without making it feel cramped and it will also create a more 'conversational' shape.'
5. Utilize seating from around the house
Using seating from around the house is an age-old solution that households have been using for generations. Picking out mismatched seating options from your living room seating or bedroom furniture, however, does not mean making your dining room look cluttered.
'If your small dining room has space for a console side table, consider storing two pouffe stools underneath to pull out when you need some last-minute guest seating in your dining space,' continues Cat Dal. 'You may also be able to store seating like this beneath a console in your entryway with the stools doubling up as a place to put shoes on.
'Adding spare seating to your bedroom is also a great way to store away extra dining seating while also adding functionality across your home. Placing a bench at the base of your bed, or chairs in your bedroom for a comfortable sitting or reading nook will help contribute to seating in your dining room.
Invest in good chairs that look just as good in the bedroom as in the dining room,' Cat adds. 'That way your dining room will have a more eclectic look rather than cluttered or thrown together last minute.'
How can I seat more people at my table?
If you are limited on table space and need to fit extra spaces in, consider using dining chairs with no arms to seat more people with more space. Even better, consider using a dining bench to squeeze more guests in for more informal affairs.
Finally, consider your table setting. Place mats take up extra room on your table, as do fancy cutlery arrangements. While these may look nice it is sometimes more important to prioritize functionality over form, so forego those space-hogging sets.
How can I make my dining table bigger?
If you are in desperate need for more table space and squeezing more seats around your dining room is not working, consider temporarily extending your dining table for the occasion. If you do not already have an extending dining table, add a folding table to the end of of your existing table that sits at the same height.
For both solutions, cover the table completely with a tablecloth to hide your makeshift arrangements from your guests.
Sign up to the Homes & Gardens newsletter
Decor Ideas. Project Inspiration. Expert Advice. Delivered to your inbox.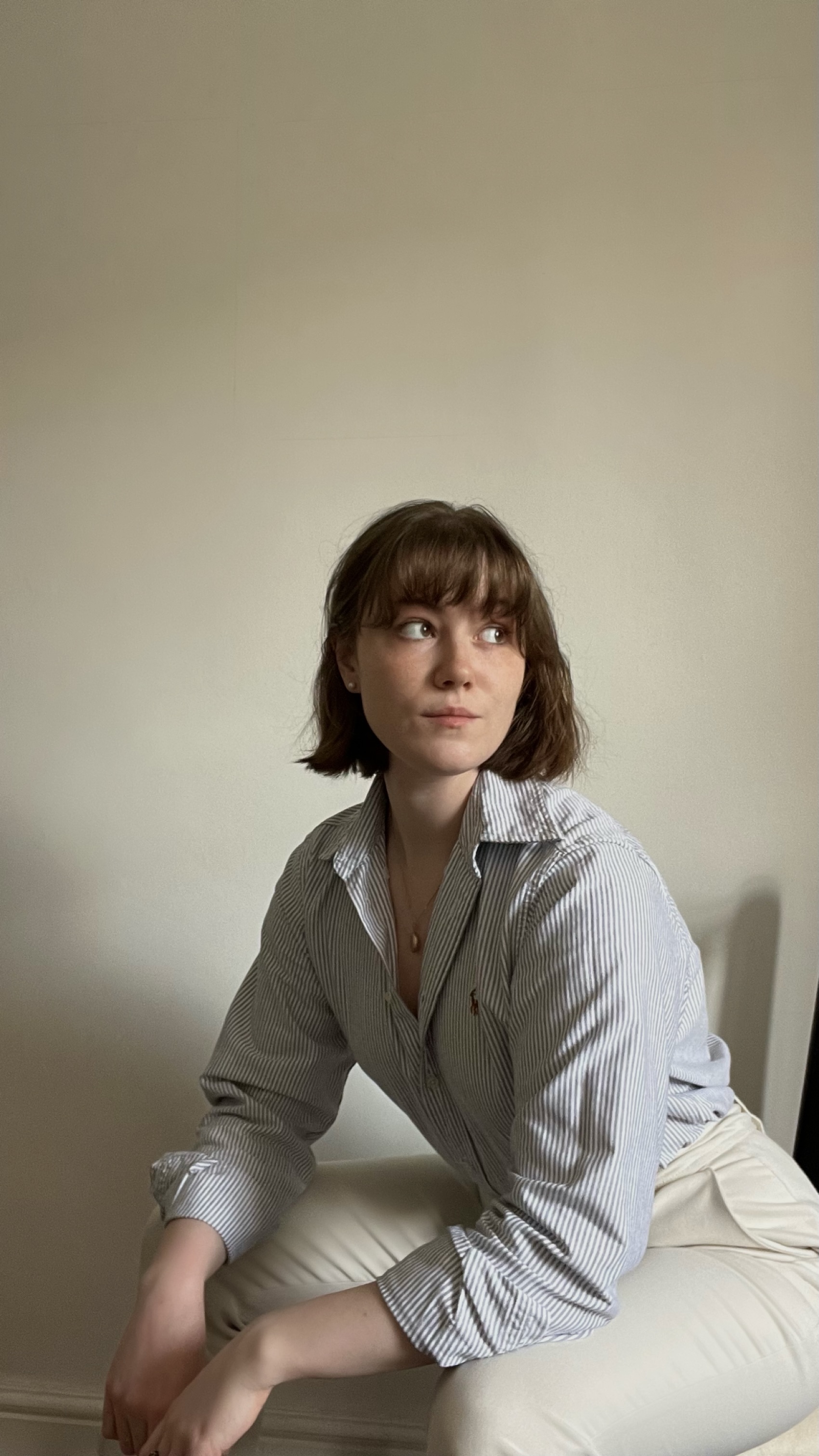 Chiana has been at Homes & Gardens for a year, having started her journey in interior journalism as part of the graduate program. She spends most of her time producing content for the Solved section of the website, helping readers get the most out of their homes through clever decluttering, cleaning, and tidying tips – many of which she tests and reviews herself in her home in Lancaster to ensure they will consistently deliver for her readers and dabbles in the latest design trends. She also has a first-class degree in Literature from Lancaster University.