How do you design a bookshelf?
Discover the secrets of designing a bookshelf and learn how to make this functional storage piece into a decorative detail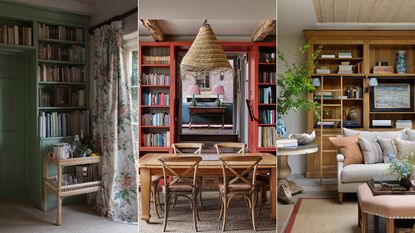 (Image credit: Future/Sims Hilditch)
When it comes to designing a bookshelf, there are several elements to consider –ranging from the material used, its construction and position, through to its color, and decor and dressing.
There is so much more to bookshelf ideas than just being a practical storage solution. Highly decorative, they have the power to define the look and feel of your space. These five fundamentals of designing a bookshelf will ensure that your new design works to the best of its ability.
How to design a bookshelf
Whether you are designing a home library or just on the lookout for book storage ideas, it is important that your bookshelf blends seamlessly into your space. As a significant piece of furniture, your bookshelf must simultaneously be practical and beautiful. To help you get it right, we have asked interior design experts to share their top tips on building and organizing a bookshelf.
1. Pick a room
The first step to design a bookshelf is to decide in which room it is going to place. Bookshelf ideas for living rooms offer a great way to fill a large living room wall, as seen in this beautiful space. However, the design goes a step further, incorporating a hidden door that opens into a study. Hiding the door prevents the living room from feeling like a corridor, helping to achieve a cozy living room aesthetic.
Bookshelves aren't just for living rooms or home office ideas. In fact, they can be a valuable decorative addition to other rooms of the home. Here, decorating with books instantly transforms the otherwise bland walls in this dining room into ones brimming with character and personality. Painted in a warm orange-red shade with neutral paneled backs, the shelves imbue the space with a warm and welcoming ambiance, ideal for cozy, informal dinner parties.
2. Think about size
'Size is based upon what the bookshelf is going to house - I have in the past had to make sure that several BRIT awards fit perfectly into a bookcase - for two different clients. I had to measure the awards themselves and then make sure that the openings worked with room to space and proportionally perfect,' says interior designer Naomi Astley Clarke. 'The overall size of the unit itself will be dependent on the room it is going into – draw, draw, draw. If you're able to put a scale drawing together, you can then best work out what proportions will work in the room.'
3. Consolidate bookshelves on one wall
Consolidating storage along one wall is a good way of dealing with an otherwise expansive space. 'Having the bookcase at the back of the room meant we were able to move furniture forward to create a more intimate seating area,' says interior decorator Sarah Brown.
4. Embrace alcoves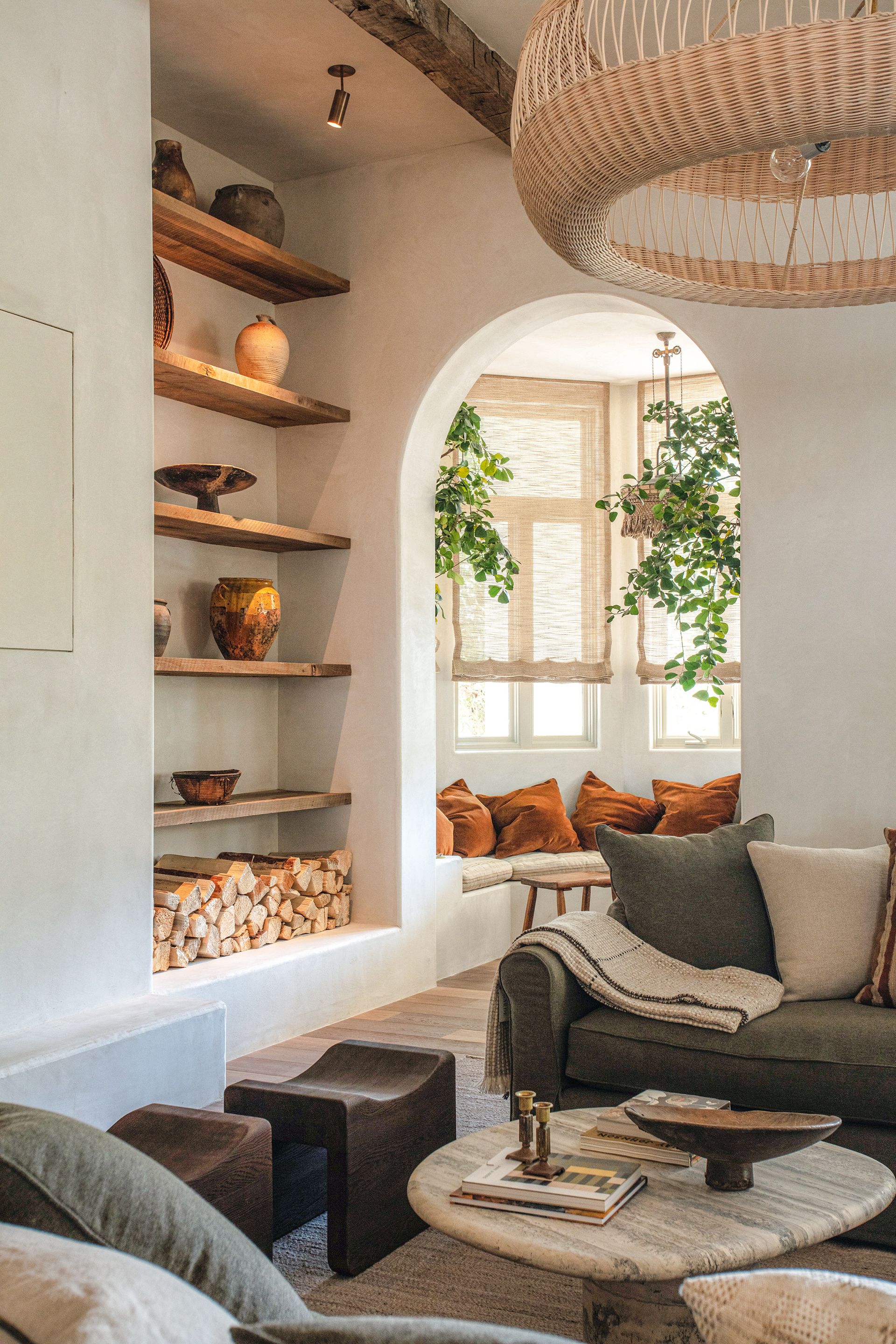 In large rooms with generous ceiling heights, it's important to play with scale in order to make the space more relatable. Where there are natural recesses in the architecture, use them to create niches for bookcases or shelving – this will give a room a style focus as well as serve a useful function. The American decorator Jake Arnold opted for an open shelf approach in the den of this house just outside Los Angeles; these have become a display area for vintage objects. An eye-catching arch through to a reading nook adds a softness to the room which is decorated in a palette of warm and earthy browns and organic neutrals – this intervention makes innovative use of a potentially awkward space.
5. Design your bookshelf to go full-height
If possible, always go full height with your bookshelf design. Not only is this easier to clean and maintain, but it also means that there is no wasted space.
'I don't love gaps between joinery and a ceiling – they just tend to gather dust. Unless the ceilings are unbelievably high, I would usually take joinery up to a level a few cm below a cornice and then have a bulkhead built above - this way the joinery will look as though it is recessed neatly into the wall. But there really are no rules - it just has to be whatever works in the space,' says Naomi Astley Clarke.
6. Consider a bespoke commission
When designing a bookshelf, your need to decide who is going to construct it. 'Consider installing bespoke shelving which can be adjusted to suit the style and size of your space to enhance time spent relaxing at home. Alcove shelving is also ideal for smaller rooms. While it provides an optimal storage solution for books, shelving can also be used to display stylish ornaments to tie in with the interior décor of your home,' says Simon Tcherniak, senior designer at Neville Johnson.
Bespoke shelving will be installed by a professional who will ensure they are secured and seamless. While this will cost more than a freestanding design, it ensures you have the perfect piece for your home. You also save the challenge of getting it into place or installing a bookshelf DIY.
If considering the bespoke route, be sure you know how to commission bespoke joinery to ensure that you receive exactly what you want.
7. Adjustable shelves or fixed?
'Adjustable are always best as they offer you flexibility but only really ideal if the shelves are going to be abundantly filled - the last thing you want is sparsely dressed shelves and loads of studs and sockets being visible at the sides. If you are planning on integrated lighting adjustable shelves can pose a problem so in this instance fitted is easier. Just plan plan plan so that you know you have measured for everything that you want to display if the shelves are not adjustable,' says Naomi Astley Clarke.
8. Don't overlook lighting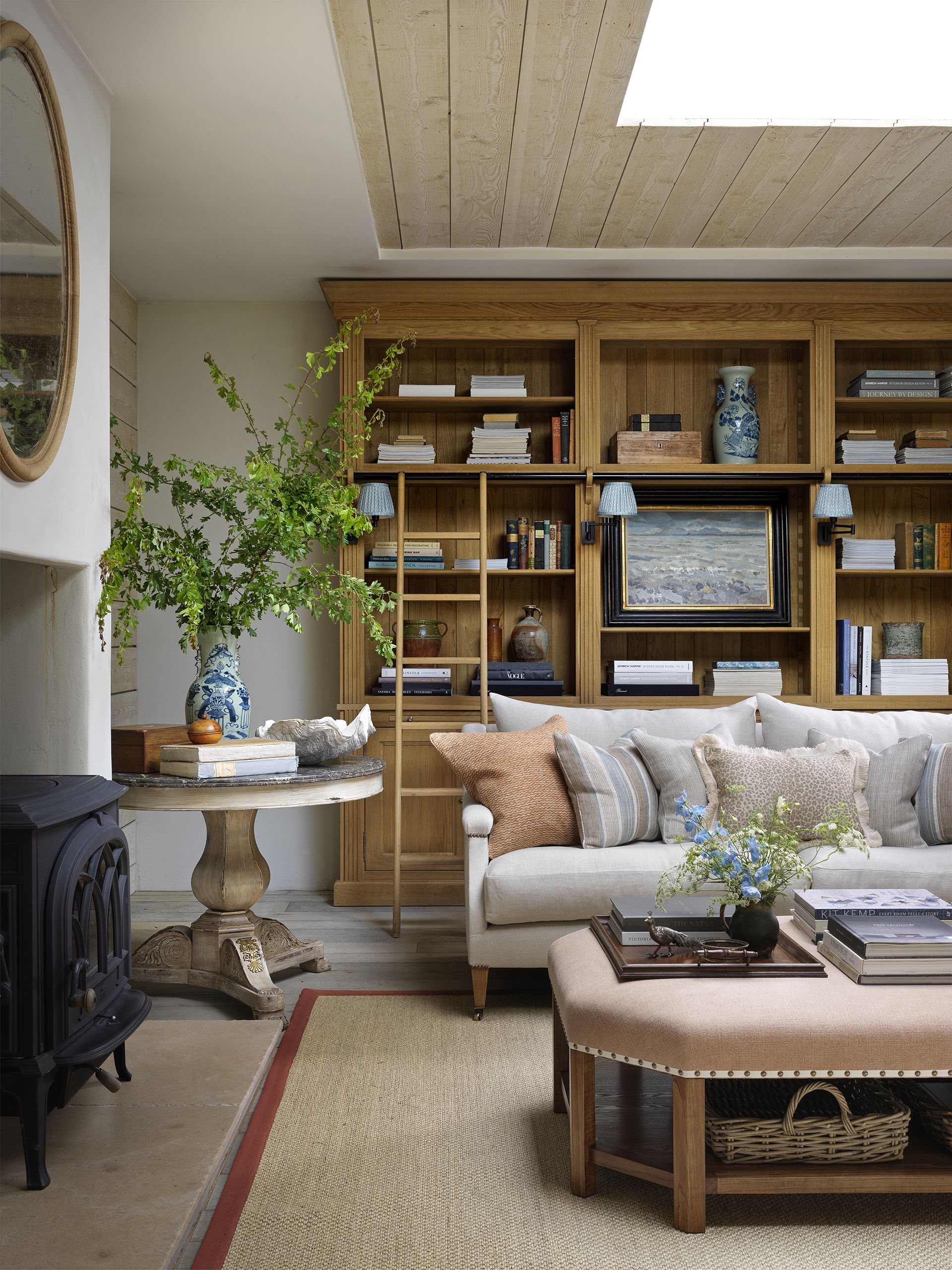 Lighting ideas might seem like an unusual consideration when looking at designing a bookshelf, however, they are not as separate as it first appears.
'A bookshelf is a great place to incorporate lighting into an interior. We include layered lighting in our designs to create an inviting and moody atmosphere. This includes a combination of wall, table, and overhead lighting – or indeed lighting attached to joinery. For a bookshelf this size, we would typically include four lamps, often with colored and patterned shades to draw the eye and inject a note of fun into the design,' says Louise Wicksteed, founder and designer at Sims Hilditch, who designed this space.
How do you make a bookshelf look good?
The best way to make a bookshelf look good is to be selective. Less is more when it comes to decor and an over-crammed shelf will look fussy and unkempt. Instead, treat your bookshelf as you would a display cabinet or mantelpiece, giving favorite pieces prize locations and then layering the scheme around them. On some shelves stack five or six books in piles and place them alongside decorative items such as statues or décor, while on others opt for the classic practical vertical design.
Do bookshelves need to be symmetrical?
No, bookshelves do not need to be symmetrical.
'We love to mix books with objects, lights, and even artwork. Using a mixture of larger art books lying down and novels standing up works well – it is important to create balance rather than necessarily aiming for total symmetry,' advises interior designer Kate Guinness.
How do you illuminate a bookcase?
'You can illuminate a bookcase in a number of ways,' says Sally Storey, creative director of John Cullen Lighting. 'Highlight specific items with a miniature spotlight or using a linear LED strip concealed within the depth of the shelf for an even glow at the front of the shelf or at the back for a dramatic backlight effect.'
Sign up to the Homes & Gardens newsletter
Decor Ideas. Project Inspiration. Expert Advice. Delivered to your inbox.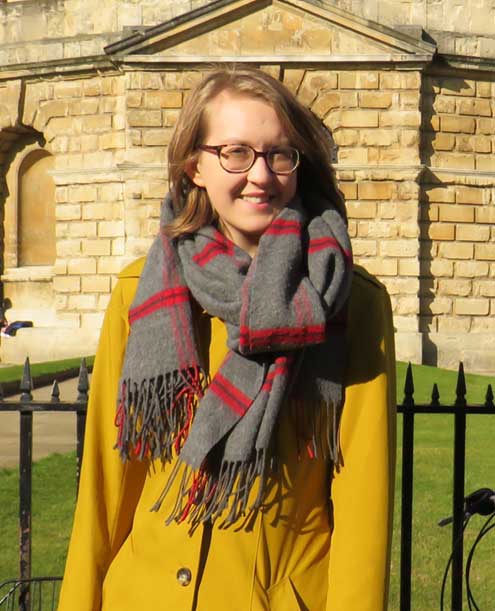 Content Editor and Sub-editor
Having graduated with a first class degree in English Literature, Holly started her career as a features writer and sub-editor at Period Living magazine, Homes & Gardens' sister title. Working on Period Living brought with it insight into the complexities of owning and caring for period homes, from interior decorating through to choosing the right windows and the challenges of extending. This has led to a passion for traditional interiors, particularly the country-look. Writing for the Homes & Gardens website as a content editor, alongside regular features for Period Living and Country Homes & Interiors magazines, has enabled her to broaden her writing to incorporate her interests in gardening, wildlife and nature.