Decorating with plants – Hilton Carter shares his top house plant styling tips
Getting creative with house plant design is the subject of Hilton Carter's new book; here are his top house plant decorating tips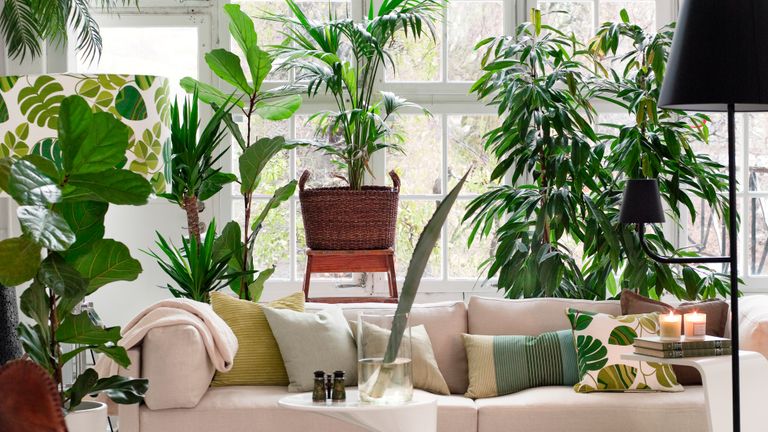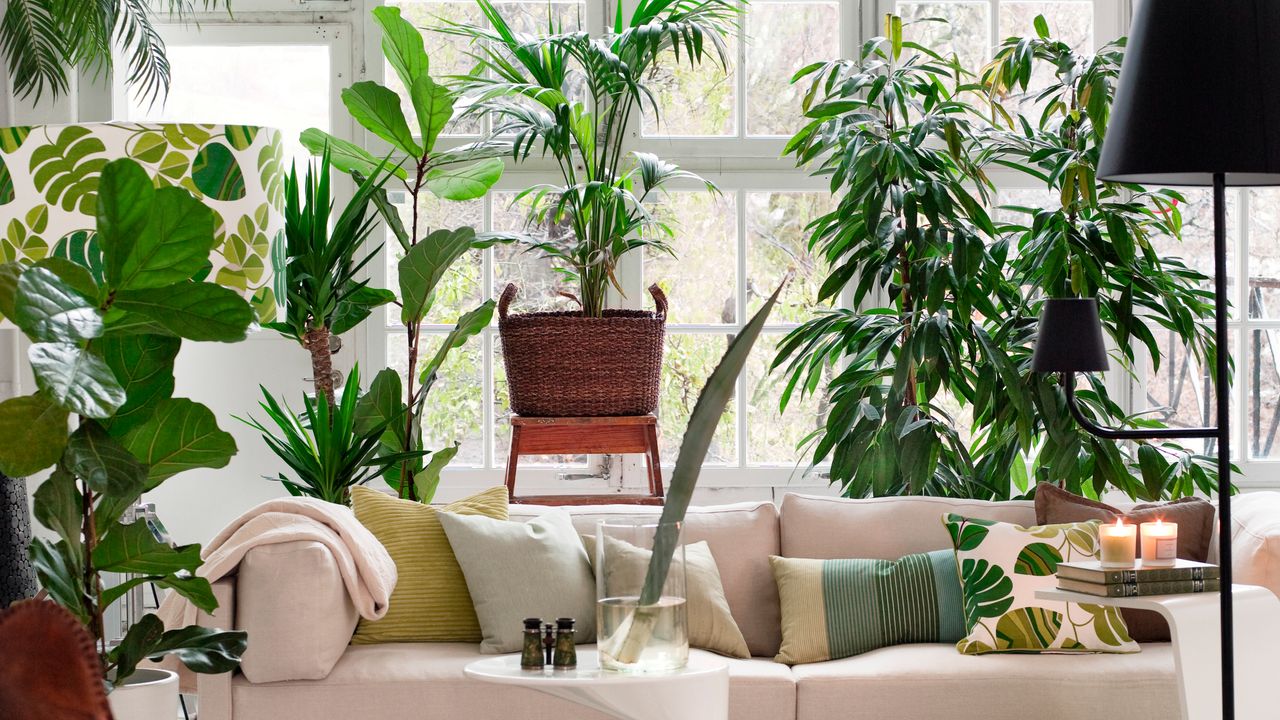 (Image credit: Getty)
Hilton Carter has written some of the best books about decorating with plants, and his new book, Wild Creations, promises 'tips and styling ideas for your own wild interior'.
If your favorite house plant idea is an indoor jungle with as much space devoted to plants as possible, then you need Hilton's wise advice on incorporating furniture into said jungle (in that order).
Here are the three top tips from the gardening guru on how to create an indoor space that's both wild and stylish.
1. Choose statement furniture to go in your indoor jungle
If your interior is dominated by house plants, don't hold back when it comes to choosing furniture. One-of-a-kind, vintage pieces can hold their own even in a room drowning in greenery, unlike generic furniture pieces that are likely to lose all their identity.
Hilton found the gorgeous chaise for his studio bedroom in a second-hand store in Baltimore – but he didn't stop there. The cream-colored uphostery was badly damaged, and Hilton opted for a bold, floral fabric to restore it with – because it reminded him of the plumage of a Mandarin duck he saw in NYC.
Now, if this isn't a 'wild' approach to decorating, we don't know what is.
2. Get creative with what counts as a plant container
All house plant enthusiasts love a terrarium, but the glass bowl-shaped ones (or diamond-shaped ones, for that matter) do look a bit generic by now.
In a recent post on Instagram Hilton's shared that he has so many plants that he has 'resorted to stuffing them into the decor.' However, it is also a genius design tip for decorating with plants: you might be surprised by where you can fit plants into your home.
They don't have to be neatly lined up on shelves, or clustered on a specially designated plant table. Light conditions permitting, why not, indeed, 'stuff' them wherever they'll fit?
A plant can never ruin your decor – provided it has a nice container. Almost anything made out of glass will do as a terrarium vessel.
3. Create a display out of plant cuttings
Propagating plants by cuttings is an easy way to have even more plants in your home – but what do you do with them while they are taking root? Of course, there is nothing wrong with just popping the cuttings into whatever glasses you have available. However, there's actually a decorating opportunity here that Hilton has seized upon.
The propagating cradles featured in his post are his own design and can be purchased in his shop (currently sold out), but you could replicate the look with other plant propagating containers that are display-worthy.
See: Monty Don's house plant watering tip – and the mistake that is turning your house plants brown
All of Hilton's tips point to the same philosophy: plants are beautiful and look great in any interior; have as many as you want, find beautiful containers for them, and display them proudly, even in the most unexpected ways and places.
Anna Cottrell is Consumer Editor across Future Plc Home titles. She has a background in academic research and is the author of London Writing of the 1930s. She writes about interior design, property, and gardening.