Where not to put your microwave in the kitchen, according to designers
5 zones to avoid for practicality, safety and flow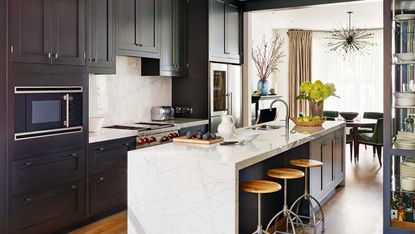 (Image credit: Future PLC)
Sign up to the Homes & Gardens newsletter
Decor Ideas. Project Inspiration. Expert Advice. Delivered to your inbox.
Thank you for signing up to Homes & Gardens. You will receive a verification email shortly.
There was a problem. Please refresh the page and try again.
Much like the TV in the living room, the microwave is a key part of lots of busy kitchens, but we don't necessarily want it on show.
There are a few key things to consider when working out where to put a microwave in a kitchen, and given that these are electrical appliances, it's wise to pause and think carefully about where it will fit into the jigsaw puzzle of your kitchen layout.
Ideally, it's in a spot that's easy to reach for everyone using it, and in a space that leaves you with enough countertop space for food prep, and enough kitchen storage space for any other appliances you use regularly.
Places to avoid putting your microwave
Whether planning a kitchen remodel or unpacking your kitchen appliances in a new home, here's where not to place the microwave.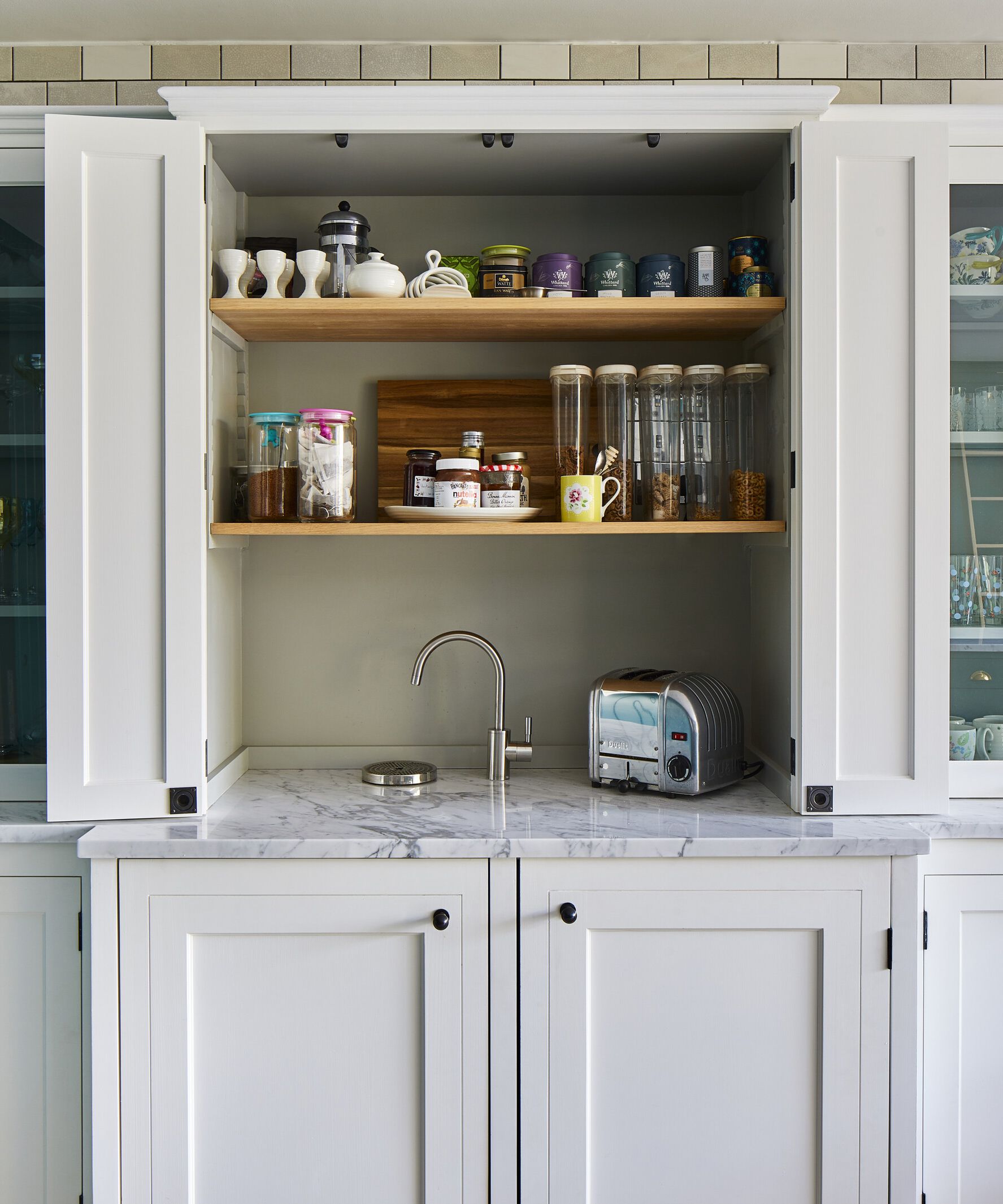 1. Above the stove
Placing the microwave above the stove is a popular option because of the fact it helps keep kitchen counters clear, creating valuable space in small kitchens. However, this microwave placement option has its cons: first, it makes cleaning the microwave more of a challenge, and second, reaching up over a hot stove to retrieve food from the microwave can be dangerous.
Not only that, but the close proximity to the stove could cause damage to your microwave over time. 'Heat and steam from cooking can harm the microwave's components and believe it or not, the overall performance,' says Joan Mazzuca from Gambrick Construction. 'It's wiser to position the microwave in a cool, ventilated spot away from direct heat sources.'
If space limitations mean the microwave has to go over the stove, Joan suggests creating a gap of at least 30 inches. 'The microwave should also have a vent at its bottom to prevent damage caused by overheating while in use,' she adds.
Another downside to having the microwave above the stove is that it is more exposed to grease and food splatters than it would be tucked in an appliance garage, for example, or on a less busy countertop area, so it could create extra work when cleaning the kitchen.
2. Next to your spice drawer
'A lot of people don't know that spices shouldn't be kept near the microwave (or oven) because the radiating heat can dry out the natural oils in the spices, making them less potent, faster,' Meaghan Thomas from Pinch Spice Market shares. 'When spices get dried out, they lose their smell and flavor.'
For optimal spice storage, she suggests finding a cool, dry, and dark drawer and making sure your bags and spice jars, at Amazon, are sealed tight to maintain freshness.
Meaghan Thomas is the co-owner of Pinch Spice Market, working with her partner, Thomas to get high-quality, affordable organic spices into more kitchens and help support farming communities around the globe.
3. Close to the sink
We all instinctively know that electrical appliances and water don't mix, but given the potential fire risk, it's important to double check your microwave isn't that bit too close to the sink, or other water sources, like the dishwasher.
'Water and moisture can be detrimental to the microwave's electrical components and increase the risk of damage or malfunction,' comments Dave Roebel of Northeast Mechanical Services.
4. Directly under cabinets or shelves
'Placing a microwave directly under cabinets or shelves can restrict proper ventilation and potentially cause the microwave to overheat,' cautions Dave Roebel. 'Microwaves generate heat during operation, and proper airflow is essential to prevent overheating and ensure safe operation.'
Similarly, tight enclosures could cause ventilation issues, reducing the quality of the performance.
5. Too high or low
Think about what height will feel comfortable day-to-day: chest height or countertop height will be easy to reach and means the counter is close for setting hot plates or mugs down after taking them out of the microwave. It also depends on who is using the microwave – placing it on a kitchen island, for example, would mean it's within reach of kids, which might be useful for heating up snacks, but could also be dangerous with young children around.
FAQs
Where should the microwave go for Feng Shui?
'In Feng Shui, the microwave should ideally be placed in the West or Northwest area of your kitchen, and not directly opposite the stove or on top of the fridge to avoid disrupting energy flow,' says Sarah W. Miller, kitchen designer at Hanabashi.
---
You don't want it to be the first thing you see on walking into the kitchen, but the microwave also needs to be easily accessible, and away from heat and anywhere there might be frequent water spillages and splashes.
Sign up to the Homes & Gardens newsletter
Decor Ideas. Project Inspiration. Expert Advice. Delivered to your inbox.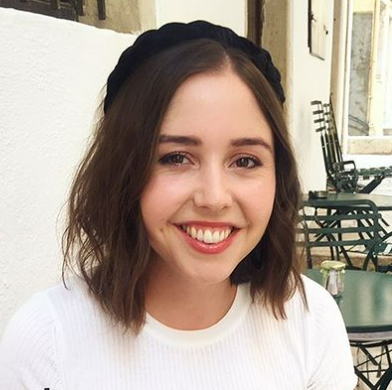 Millie Hurst is the Solved Section Editor at Homes & Gardens. She has six years of experience in digital journalism, having previously worked as Senior SEO Editor at News UK in London and New York. She then gained experience writing for women's magazines before joining Future PLC in January 2021. Millie has written for an array of homes brands including Livingetc and Real Homes and was formerly Senior Content Editor at Ideal Home before taking on the position of Section Editor with Homes & Gardens. She has written and edited countless features on home organization, decluttering and interior design and always hopes to inspire readers with new ways to enjoy their homes. She lives in Sheffield, South Yorkshire and loves to weave nature-inspired decor and nods to time spent in Italy into her own home.