Bed sheet mistakes: experts warn against these 5 bedding blunders
Including thread count, material, price and size, these are the five things to consider when buying bed sheets, according to H&G's sleep expert and others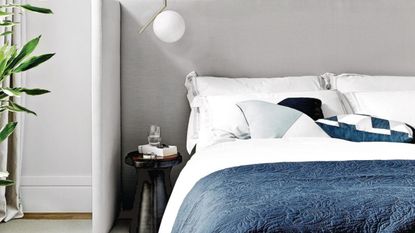 (Image credit: Future)
Sign up to the Homes & Gardens newsletter
Decor Ideas. Project Inspiration. Expert Advice. Delivered to your inbox.
Thank you for signing up to Homes & Gardens. You will receive a verification email shortly.
There was a problem. Please refresh the page and try again.
The bedding market is constantly growing, and while this means the selection is bigger and better than ever, it makes finding great bedding ever more complicated. There are thread counts, colors, and what feels like thousands of bedding materials to choose from, and getting it wrong, could cost you a great night's sleep.
Though you can pick up a cheap bed sheet set from both big-name retailers like Amazon and Target, choosing the best set for you isn't so easy. What's more, it can impact your quality of life. Research suggests that sleeping under poor-quality bedding can ruin your quality of sleep.
As a sleep editor, I've tested dozens of of bedsheets, making plenty of mistakes along the way. To help you shop for the best bed sheets online, and get it right, I've spoken to the experts and put together a five-step guide on what not to do.
5 bed sheet mistakes
To make the bed sheet buying process even easier, I'd suggest making sure you first have a budget and style in mind. You should also consider any sleep issues you're facing. Once you have these sorted, these are the pitfalls to avoid:
1. Thinking higher thread count is better
The biggest mistake shoppers make when choosing bed sheets is the thread count. There is a common myth that the higher the thread count, the better quality. Yet this isn't necessarily true. Rather, thread count refers to the amount of yarns per square inch of fabric.
As Yusuf Ozkanli, the founder of luxury bedding brand Beddable explains, 'Essentially, a higher thread count means more yarns present in your bed sheets, and since a limited number of threads can fit into each fabric square inch, quality will actually depend on how thick the yarns are.' He advices that 'the best thread count for bed sheets is 200-400, because sheets within this range are soft and durable.'
Yusuf Ozkanli is the founder and product manager of luxury bedding brand Beddable and has over 7 years of experience in sourcing home textiles from across the world.
2. Not considering your sleep needs
Especially when browsing online, it can be easy to pick a set based on how it looks, rather than whether it'll suit your sleep needs. Different materials will help with certain sleep issues. Bamboo is naturally moisture-wicking, working to keep hot sleepers sweat-free. Eucalyptus is cool to the touch, for those who like a fresh sleep surface, and all-organic bedding that is hypoallergenic is ideal for those who suffer from allergies. You should therefore avoid choosing your bedding based on how it looks on the bed, or even because it may be trending – the latest waffle bedding trend for example is not good for those with sensitive skin as the texture can be rough on skin and hair. Instead, you should choose fabric based on how it will help you sleep, then look for style.
Below are the best bed sheets that keep your sleep needs in mind. A hot sleep myself, I've tried and tested them all.
Best eucalyptus bed sheets
Sijo AiryWeight Eucalyptus Sheet Set
Sizes: Twin, twin XL, full, queen, king, California king
Material: 100% TENCEL™ Lyocell Eucalyptus
Colors: 7
OEKO-TEK certified: Yes
+ Cool to the touch
+ Great price
- Prone to wrinkling
If you're a hot sleeper, eucalyptus bed sheets can help. They have natural properties that actively work to release and dissipate heat as you need it. Moisture-wicking, naturally antimicrobial, and breathable, they'll transform sleep for those prone to overheating.
Best bamboo bed sheets
Cozy Earth Bamboo Sheet Set
Sizes: Twin, twin XL, full, queen, king, California king
Material: 100% bamboo viscose
Colors: 7
OEKO-TEK certified: No
+ Great quality
+ Eco-friendly
- Expensive
Bamboo bed sheets are super soft, but doesn't trap heat as you sleep causing you to sweat. It's naturally moisture-wicking helping hot sleepers keep cool all night long. The luxurious set from Cozy Earth is by far my favorite for summer.
Best organic cotton bed sheets
Brooklinen Organic Hardcore Sheet Bundle
Sizes: Twin, queen, king
Material: 100% long-staple organic percale
Colors: 14
OEKO-TEK certified: Yes
+ Eco-conscious
+ Hotel feel
- More expensive
These organic cotton bed sheets from Brooklinen are not only kind to the earth, but also kind to you. Made with 100% natural materials free from any chemicals they're totally hypoallergenic for those who suffer with allergies or sensitive skin.
3. Forget about the season
Another common bedding mistake is forgetting about the season. Linen looks chic and stylish, but it is not suitable for cold weather. Conversely, a velvet bedspread might look luxurious, but it won't do you any favors during a summer heatwave.
If you're shopping by season, linen is the best option for summer. Lightweight, breathable and breezy you'll sleep cool all night. I've tested out linen bedding during a heatwave and have to say it is the only fabric that helped me not overheat. The best bedding to choose for winter has to be a washed cotton. Super soft (softer than polyester, but made of high-quality cotton) they wash well and won't bobble or wear easy. They have brushed finish that feels cozy and snug working to keep you warm in winter.
Cotton bedding is probably the best all-season option you can buy. It's breathable and temperature-regulating, keeping you warm in winter and cool in summer. Still, you should pay attention to the finish. There are two popular cotton finishes: sateen and percale.
Sateen bed sheets have a silky finish that's smooth to the touch. This is generally a great middle-ground option you can sleep in all year round.
Percale bed sheets are typically used in hotels and have a cool, stiff feel. They're ultra-durable and will wick away any moisture, meaning they're best for hot sleepers or used during the summer. They literally feel cold to the touch too.
Best all-season bed sheets
Brooklinen Luxe Core Sheet Set
Sizes: Twin, Twin XL, Full, Queen, King, California King
Material: 100% long-staple cotton sateen
Colors: 13
OEKO-TEK certified: Yes
+ Luxurious 480 thread count
+ Beautiful limited-edition colors and patterns
- Prone to wrinkling
Brooklinen luxe sateen bed sheet set is loved by loads of customers, and I can see why. Simple, yet soft and luxurious looking, the Brooklinen bedding set is breathable and temperature-regulating, ideal for all weathers, all year round.
Best bed sheets for winter
Beddable Beige Core Bedding Set
Sizes: Twin, queen, king
Material: 100% long-staple cotton
Colors: 14
OEKO-TEK certified: Yes
+ Soft to the touch
+ Washes well
- Needs ironing
This Beddable bedding set is the one I reach for in the winter. Made from high-quality long-staple cotton, with a brushed cotton finish, it's the softest bedding I've felt. You may think they're prone to pilling, but I've had this set for years and it's still in great condition.
Best bed sheets for summer
Piglet in Bed Luna Stripe Bed Sheets
Sizes: Twin, twin XL, full, queen, king, California king
Material: 100% linen
Colors: 33
OEKO-TEK certified: Yes
+ Breezy and breathable
+ Softens with every wash
- Expensive
Piglet in Bed is known for their comfortable linen bedding that gets softer with every wash. I LOVE this bedding set and will sleep under these sheets as much as I can in summer. Breezy and cool to the touch, they keep me sweat-free, even during heatwaves.
You should also consider the season when choosing the color of your bed sheets. Whether you choose light or dark bed sheets will make you feel hotter, or colder as you sleep. Light bed sheets like white or pale blue bed are the freshest choice, and will feel cool to the touch. Dark bedding, on the other hand, will feel hotter, especially if warmed by the sun.
4. Ignore certifications and bedding standards
Lots of bedding brands may market their bed sheets as 'luxury', but key to quality bedding is whether it has any certifications. Don't be fooled into thinking bedding is the best because it's made of Egyptian cotton, for example. It's not always a guarantee of quality, and there are other places that also produce great sheets. You should look for 'cotton that comes from Portugal, for example,' explains Ozkanli, 'Portugal is one of the best manufacturers of cotton, where local families run generational mills that meet high production standards'.
When buying bedding, ensure it has an Oeko-Tex certification. This ensures the fabrics are made without any harmful chemicals, like dyes and bleaches. Generally, polyester bedding won't hold these certifications – hence polyester is considered the worst bed sheet material to choose.
5. Choose the wrong size
It may sound simple, but making sure your bedding fits properly is essential to a comfy bed. Many brands may label their bedding as a certain size, either being, twin, queen, king, Cali-king, but it's important to check the measurements. Just as clothes sizing can sometimes be off, bed sheet sizes may differ depending on the retailer, and there are additional sizes to the spectrum that you may get confused with, like Twin XL and full sizes. The general bed sheet sizes are as follows:
Twin: 38 x 75 inches
Twin XL: 38 x 80 inches
Full: 53 x 75 inches
Queen: 60 x 80 inches
King: 76 x 80 inches
Californian King: 72 x 84 inches
Another key measurement to consider is depth of your fitted sheet. Mattresses come in different depths, and your fitted sheet should fit snugly underneath the mattress. If you have a sheet that is too short, you'll struggle to keep all four corners down; too long and you'll experience sagging and excess material. Not only will this be uncomfortable but it will also look unpleasant.
FAQs
Should you size up when buying bed sheets?
Generally the bed sheet size specified should match up to your mattress size. If you have a queen bed, for example, you should opt for queen size bed sheets. However, if you have a deep mattress and the sheets you want aren't available in a deep depth size, sizing up will allow for extra depth. This is okay for a flat sheet as you can fold the corners and tuck in for a flat surface, but bare in mind, for a fitted sheet, it's important to get the correct sizing.
How do you know if bed sheets are good quality?
Don't make the mistake of thinking a high thread count or the term 'Egyptian cotton' is an indicator of quality. Instead you should look for the finish of the cotton (if opting for cotton) – percale is generally more luxurious and durable, and whether the bedding has any certifications. Marketing jargon can be misleading. Pay attention to these bedding buying tips for the best quality bed sheets.
---
Buying bed sheets can be complicated, but once you've found the best bed sheets for you, you won't compromise on a good night's sleep. Second to choosing the right bedding, you should know how to wash your bed sheets properly, as there's no point in buying the best set to only ruin them in the wash.
Sign up to the Homes & Gardens newsletter
Decor Ideas. Project Inspiration. Expert Advice. Delivered to your inbox.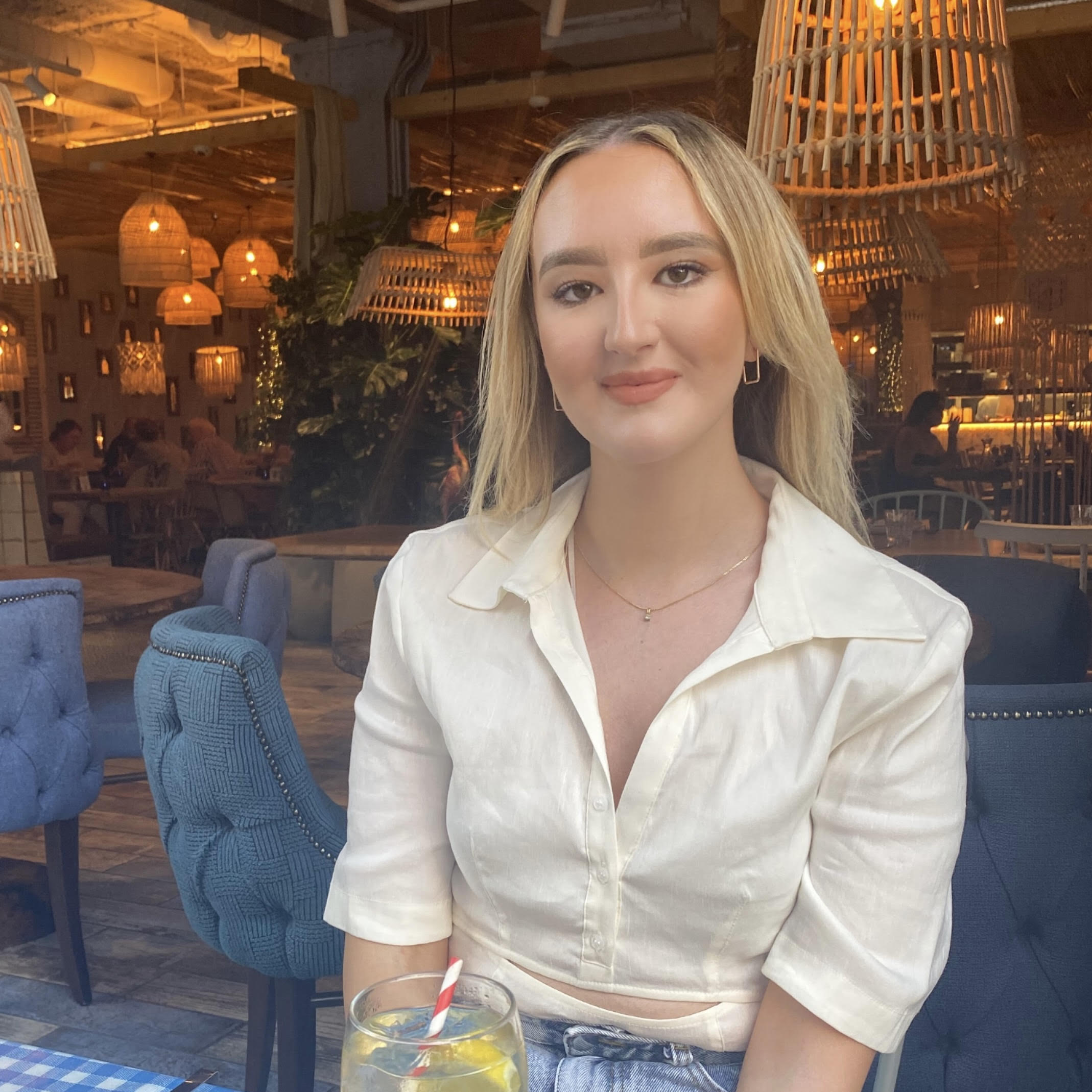 Louise is your eCommerce Editor and sleep specialist to help you wind down well. A connoisseur of the mattress world, Louise previously covered sleep and wellness (as well as the occasional organizational buy) at Real Homes, and has tried, tested, and reviewed some of the buys for your bedroom. With an MA in International Journalism and PR experience, Louise brings bags of bedding expertise and enjoys nothing more than helping readers find solutions and products that best suit their sleep needs.