'Clutter creates bad energy' – 10 ways to declutter your bedroom for a happier space
We're sorry, but you might have too many throw pillows on your bed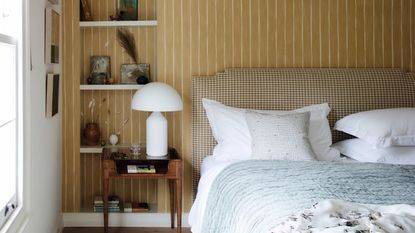 (Image credit: Future)
Sign up to the Homes & Gardens newsletter
Decor Ideas. Project Inspiration. Expert Advice. Delivered to your inbox.
Thank you for signing up to Homes & Gardens. You will receive a verification email shortly.
There was a problem. Please refresh the page and try again.
We're not sure who first made the connection between a tidy space and a tidy mind, but they were definitely on to something. It's one of the main reasons it's a good idea to keep on top of bedroom organization. After all, a calm, relaxed space is the best way to carry you into a restful night's sleep.
Whether you're trying to quiet your overactive brain or just want a neat room, one of the first steps toward achieving the clean and organized bedroom of your dreams is by decluttering a bedroom.
Sometimes, though, it's nearly impossible to know where to start... or what to get rid of, but our bedroom decluttering rules are here to help.
How to declutter a bedroom with too much stuff
We turned to a few of our favorite experts to find out their top tips and they had some invaluable insights. Here are all the ways they told us to declutter a bedroom with too much stuff and, hopefully as a result, get a better night of sleep.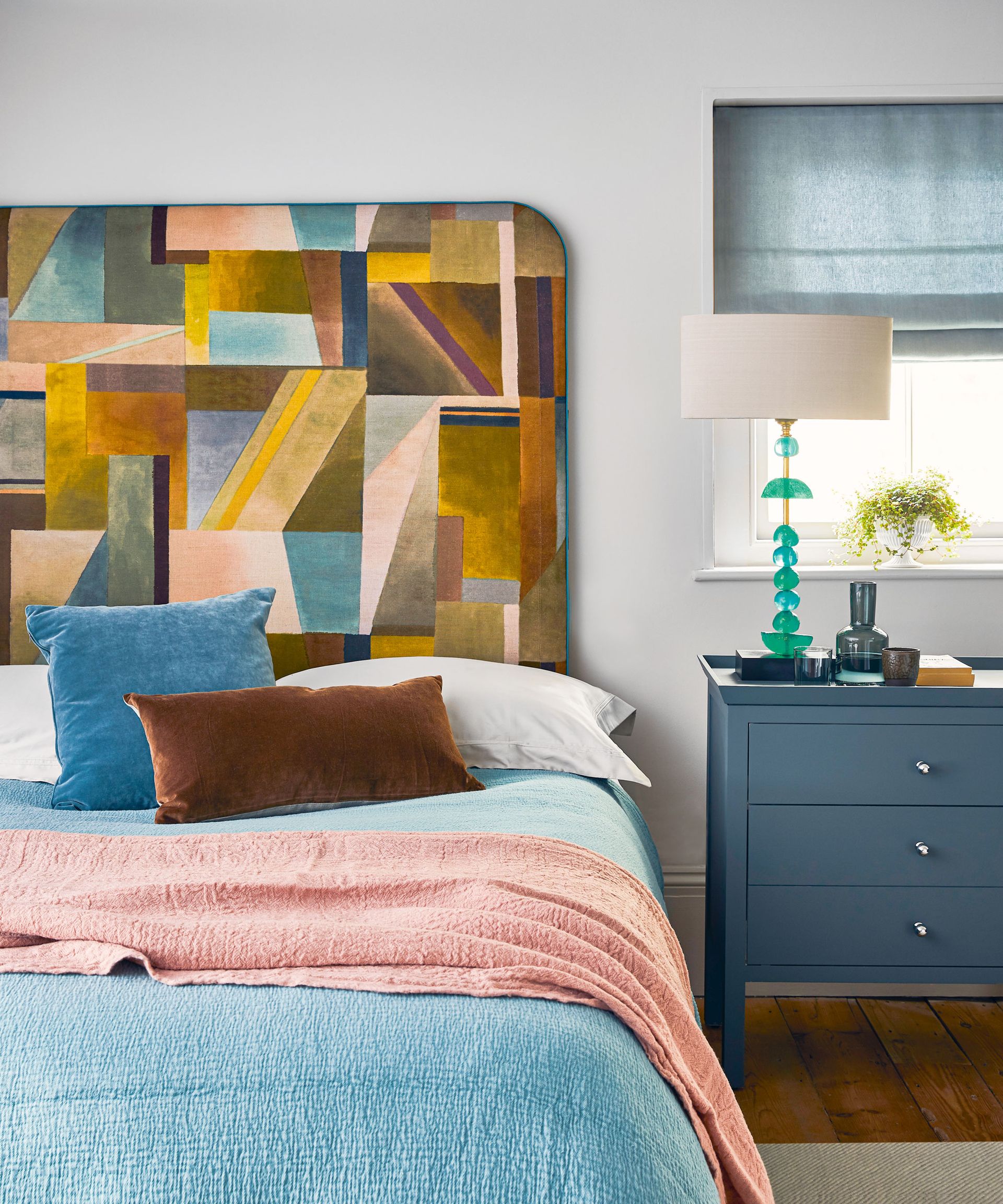 1. Clear off your surfaces
According to Amanda Wiss, founder of NYC-based home organizing company Urban Clarity, the very first thing you should start with is your surfaces. Wiss says it's key to remove everything from your dressers, and declutter nightstands, bedside tables, and vanities, and sort through the items individually. Then, make it your goal to find a home for the vast majority of them – only keeping about a quarter or less on display, and only if you absolutely must!
'Make it your goal to not allow clutter to build back up on these surfaces,' she says.
Amanda Wiss is the founder of Urban Clarity, a home organizing company awarded NY Magazine's Best of NY 2023. She is also the founder of home staging studio Urban Staging, whose design-savvy team gets homes market ready, to intrigue brokers and buyers alike. The two companies work in conjunction to do full move management, getting their clients completely unpacked and beautifully settled, while minimizing stress.
2. Give your closet more than just a clear-out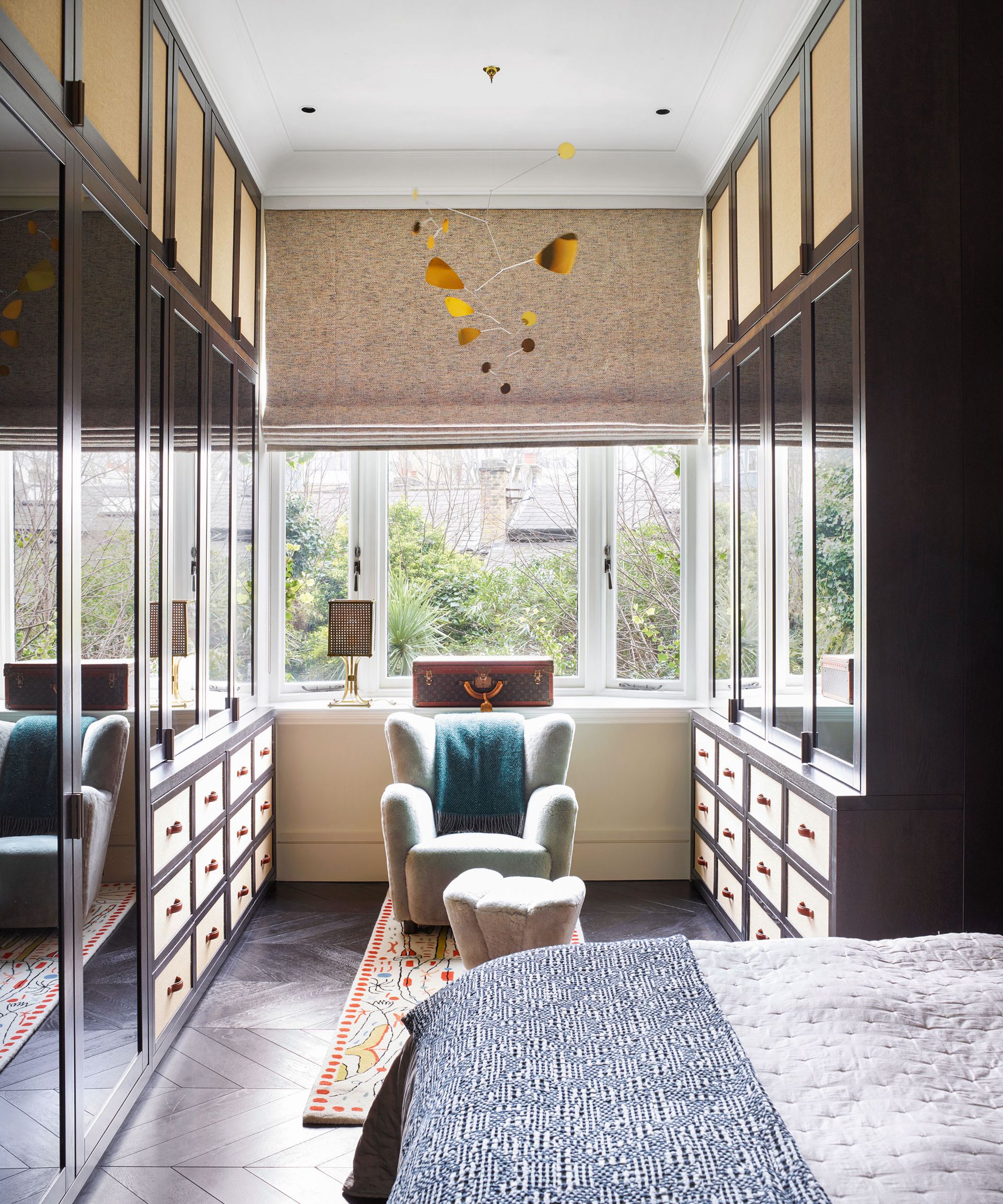 In your plans to make space, it's likely you've already realized you need to get stuck in with some closet decluttering. But Wiss says it's not as simple as just removing items. She also suggests beautifying your closet with one simple trick: uniform hangers.
'I think you get a huge bang for your buck by changing over to all matching hangers in your closet,' says Wiss. 'I love ivory-colored velvet hangers and firmly believe that matching hangers, all hung in the same direction, is a very quick and relatively inexpensive way to overhaul any closet for a calm and organized vibe.'
3. Stop storing clothes on that chair in the corner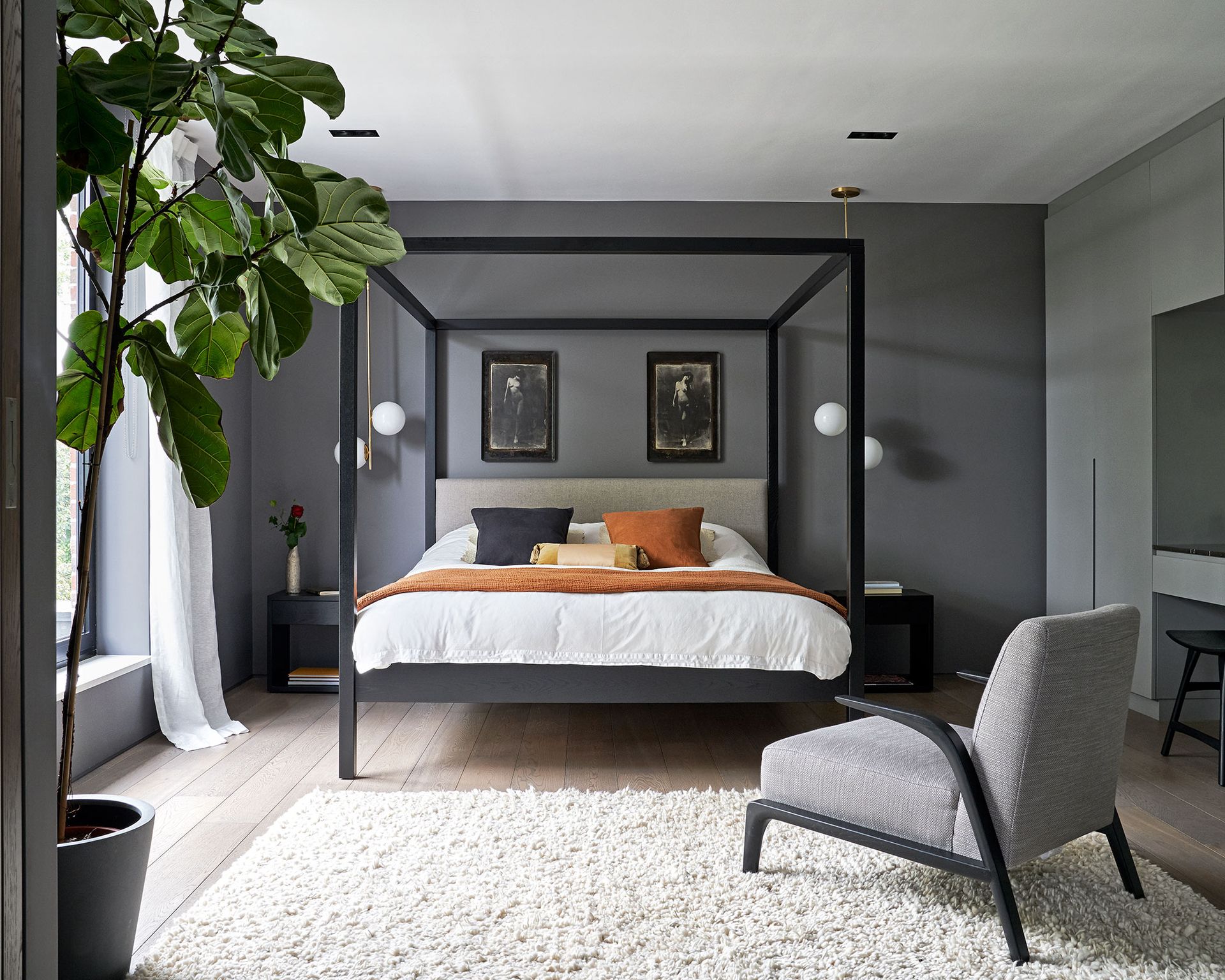 Anyone who has a chair in their bedroom knows how quickly it becomes a clothes dumping ground. It's a near-impossible habit to break!
That's why designer Breegan Jane says it's important to not always find a home for everything, but actually make use of those homes.
'Put your shirts in the right drawer instead of leaving them on that chair in the corner!' she says. 'Assigning spaces for your things and then being mindful about always placing them where they belong will keep the space free and clear.'
Breegan Jane is a TV host, designer, entrepreneur & philanthropist in Los Angeles. Breegan's signature style meshes the artistic and elegant with livable comfort. She achieves a stunning, modern aesthetic with decor that maximizes elegance and fosters simplicity, serenity, and supreme comfort.
4. Toss (or donate) those throw pillows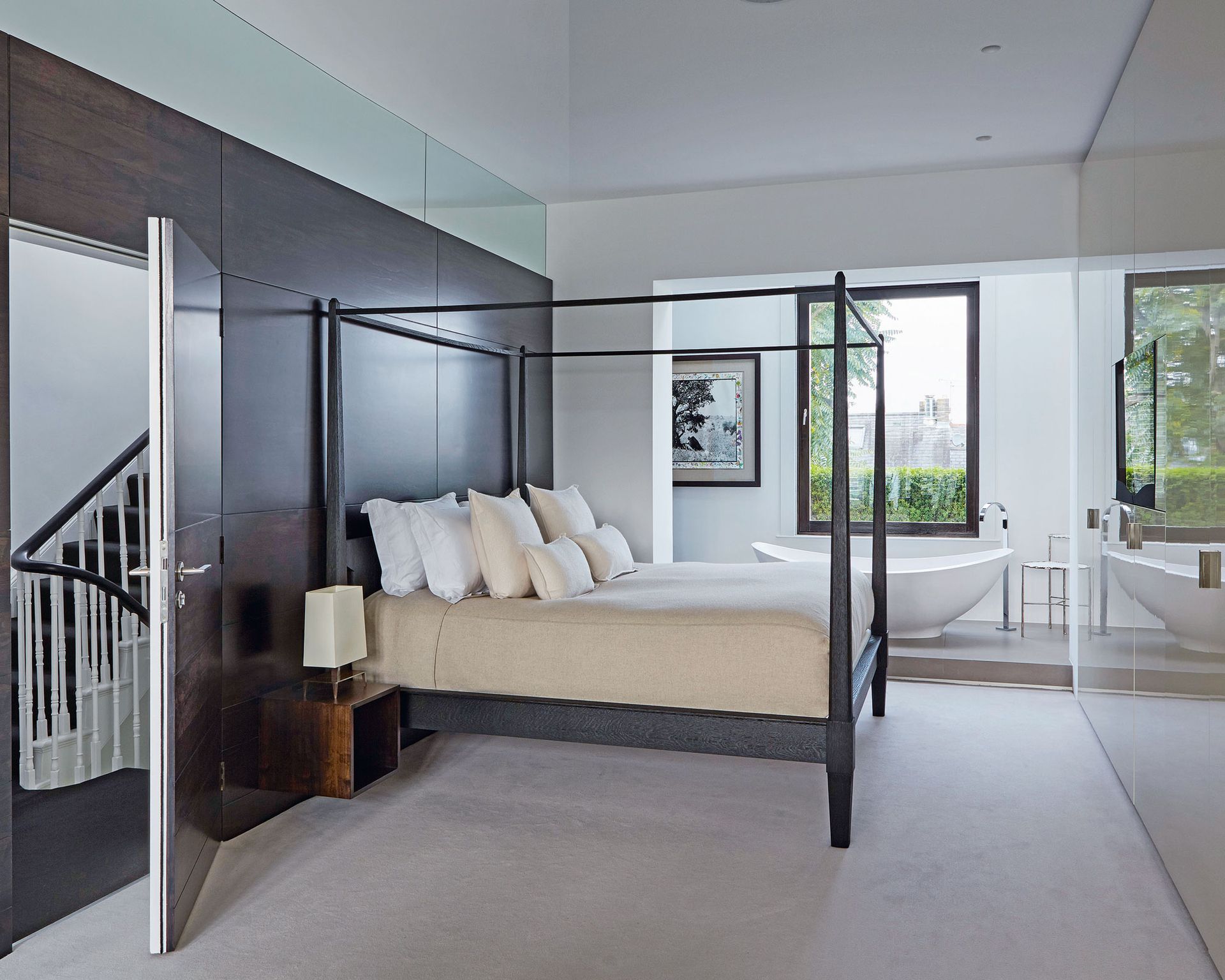 It's possible someone in your life has already told you this, but you might have too many throw pillows. Wiss says less is more, and we tend to agree!
'A few carefully chosen decorative pillows add texture and color, but at some point the scales tip and too many pillows just end up adding to the cluttered and chaotic feel,' says Wiss.
5. Assess the scale of your furniture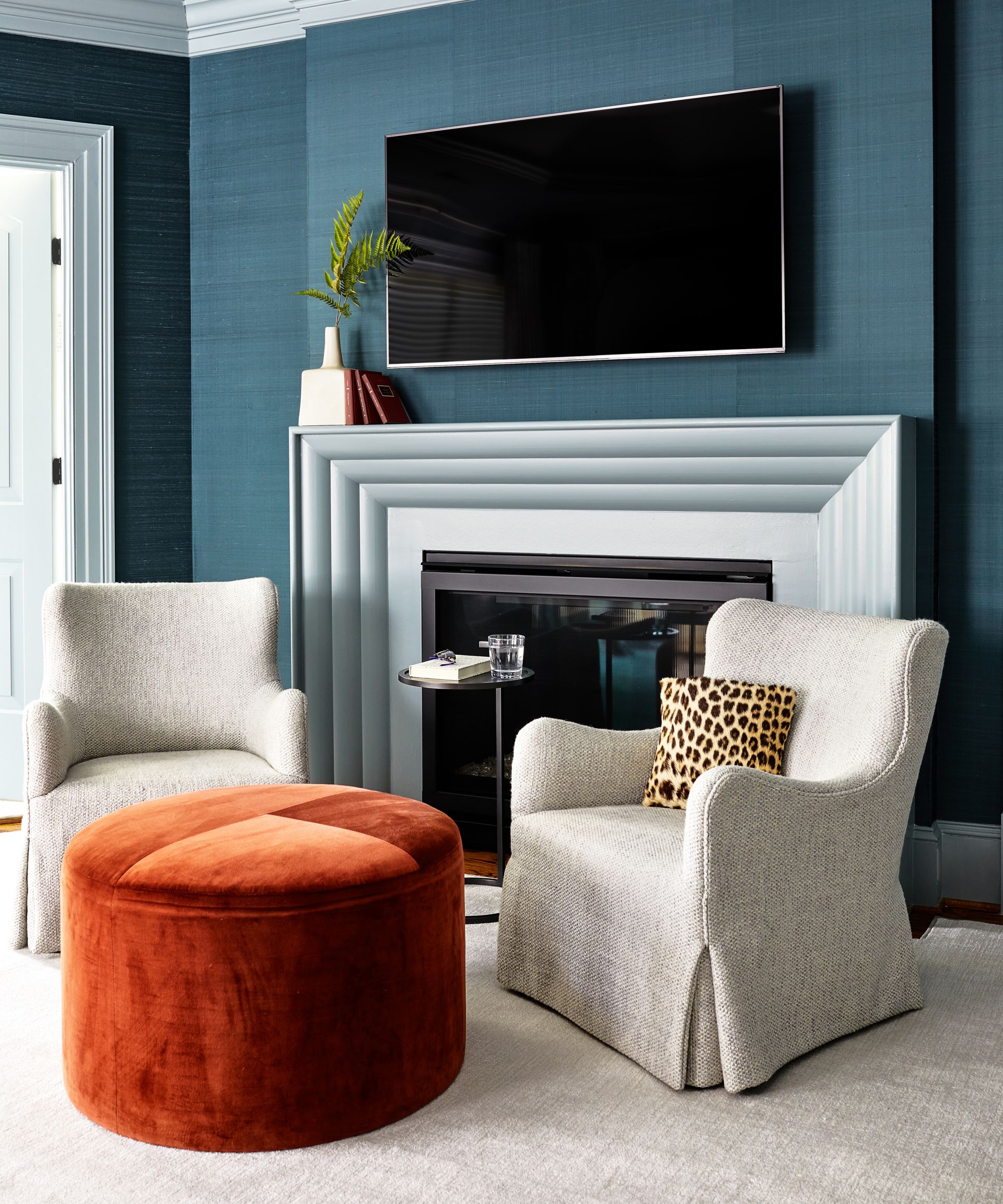 The main goal of decluttering is clearing out your sightline and creating a calmer, more streamlined appearance, right? That's why, according to Jane, one great way to declutter your bedroom is to really assess the scale of your furniture and decide if it's working with your room or against your room.
'Don't crowd a small space with oversized furniture,' says Jane. Instead, weed out what isn't working and re-sell or give it away to someone local. 'Then, select pieces that are in proportion with the rest of the room.'
6. If you add anything, add baskets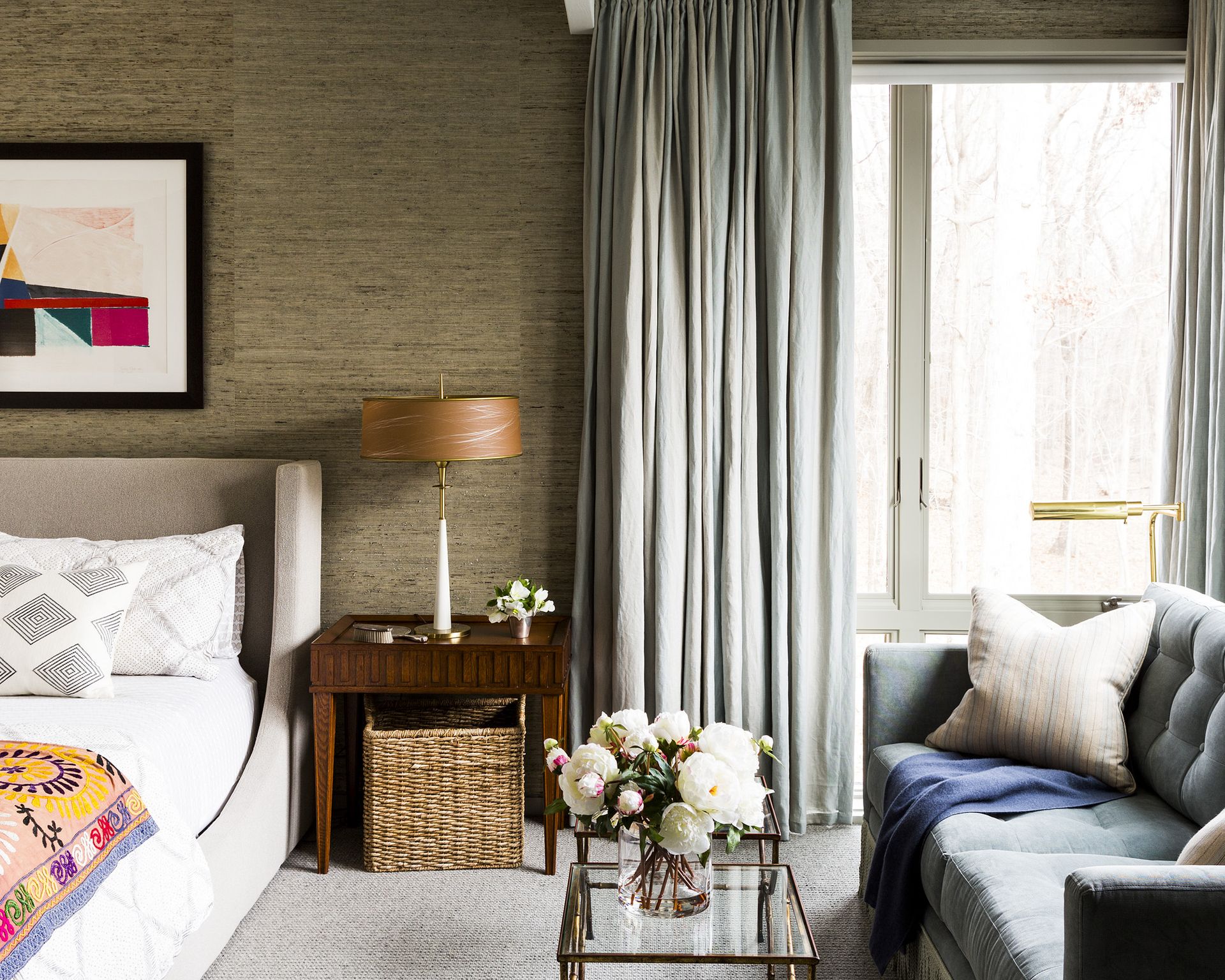 For the most part, decluttering is all about removing things from your room. But Breegan Jane says there's one thing you should consider adding: stylish baskets and cute storage bins.
'I love large baskets with lids, at Target,' says Breegan Jane. 'I've used them myself for several years. You can get them in different shapes and colors, and they fit into any corner.'
7. Check under the bed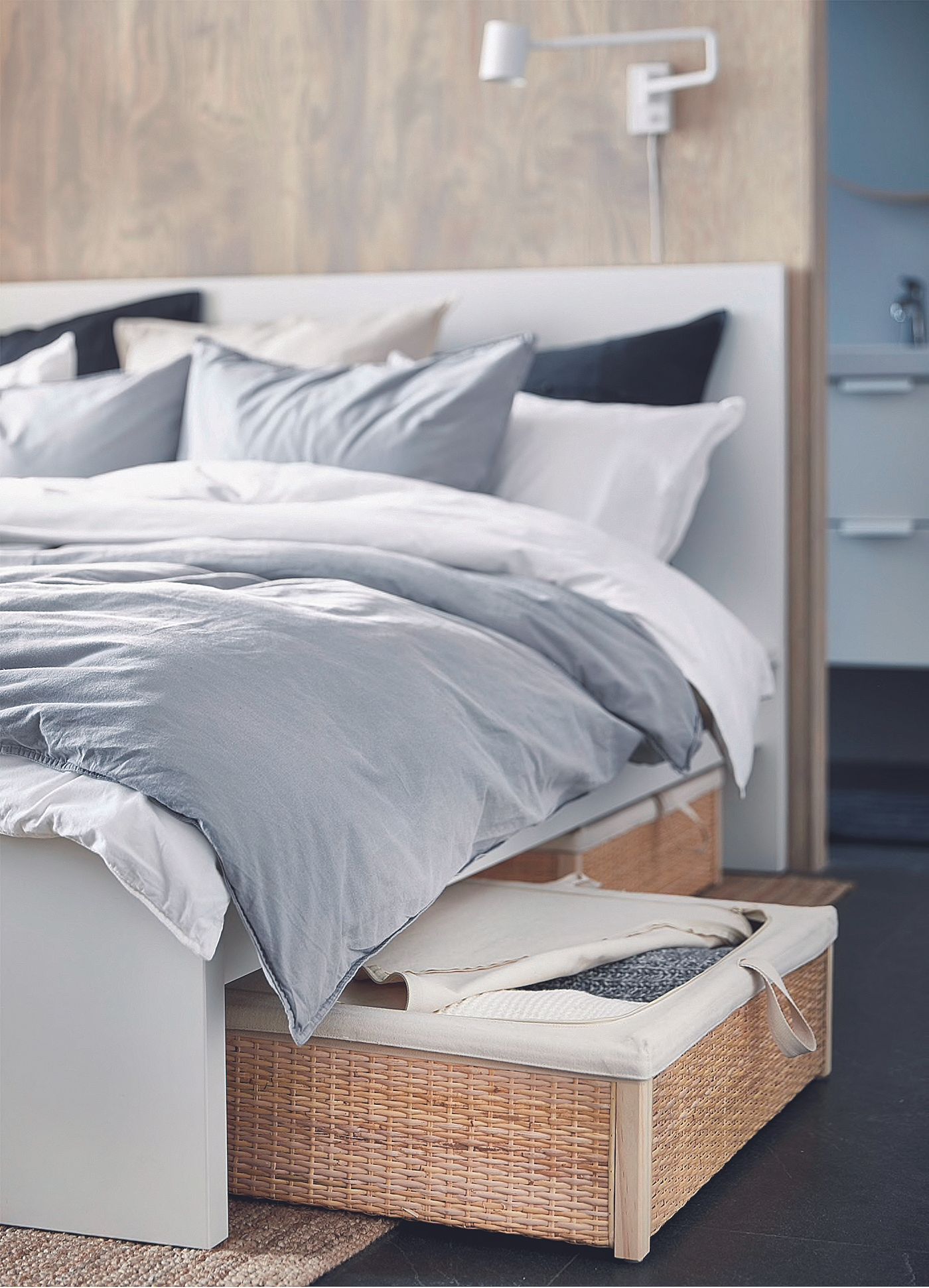 When you think of decluttering, you probably think of all the spots you see regularly – inside drawers and closets, on top of dressers. But Wiss says there's one highly ignored zone that deserves your attention: under the bed storage.
'This is often a place where items go to die,' says Wiss. 'Make sure you know what lives under your bed, and go through what's there with a judicious eye. Do you really need it taking up physical and mental space in your home?'
Wiss also refers to this space as a holding area. 'You know deep in your heart that these things can probably be thrown out or donated, but you're holding on to them just to be sure you don't need them, just one more time....' she says, and the subtext is clear: donate or toss!
8. Assess your color palette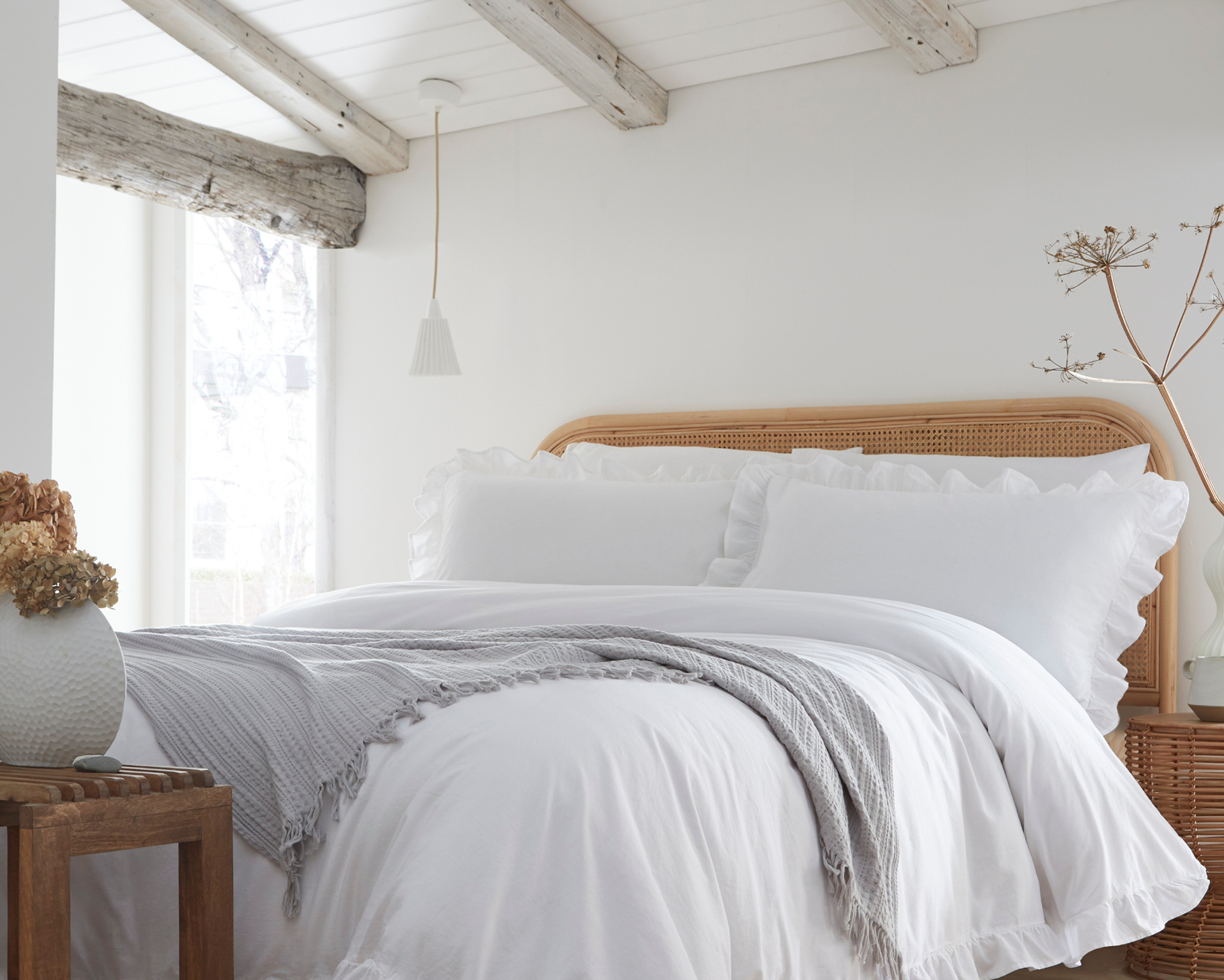 Another way to declutter your room – at least visually – is to determine if you're overdoing it aesthetically. Maximalism and its related aesthetics can be beautiful elsewhere in the house, but your bedroom might be a space where keeping it neutral pays off.
'Go with white bed linens, a neutral color palette, and white walls,' says Breegan Jane. 'Bedrooms are our sanctuaries, and we want them to feel serene. Often, adopting a neutral color palette helps to provide a calming effect to our systems. It's everything you need to create a relaxing and peaceful atmosphere!'
9. Manage your cords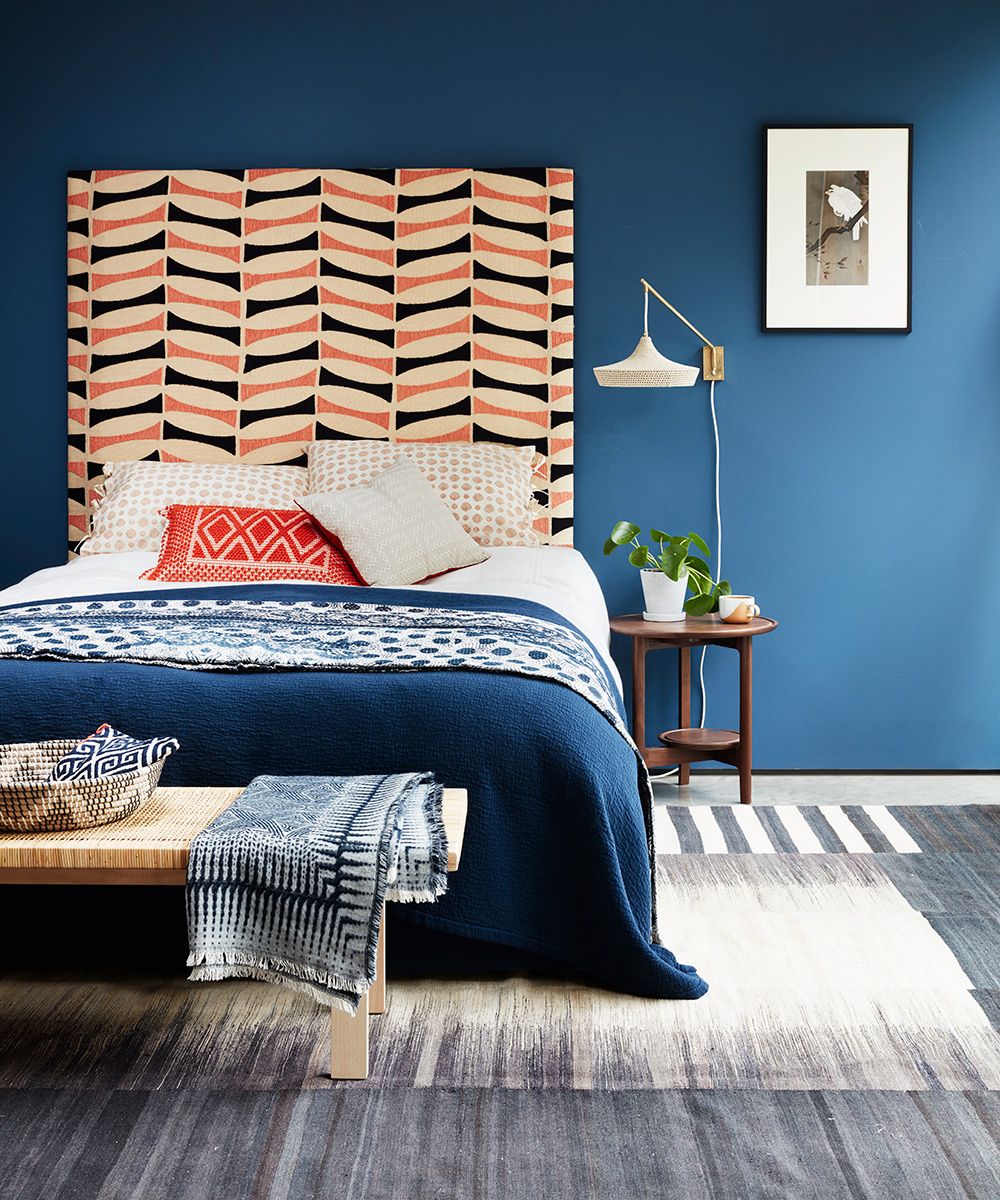 We have all read the advice. It's bad to sleep with tech anywhere in the room, let alone next to your bed. Unfortunately, it's a habit many of us find hard to break, but Jenon Bailie, Design Director for Room & Board, says the least we can do is get all our cords under control.
'Cord management helps reduce the feeling of unruly cords,' says Bailie. 'Using both closed and open storage can help to hide away the things you don't want to see.'
This is especially true if you're using multiple chargers for multiple devices, and find your bedside table can't handle all the clutter. Taking a minute to do a little cable organization will leave things more zen.
10. Ensure everything has a home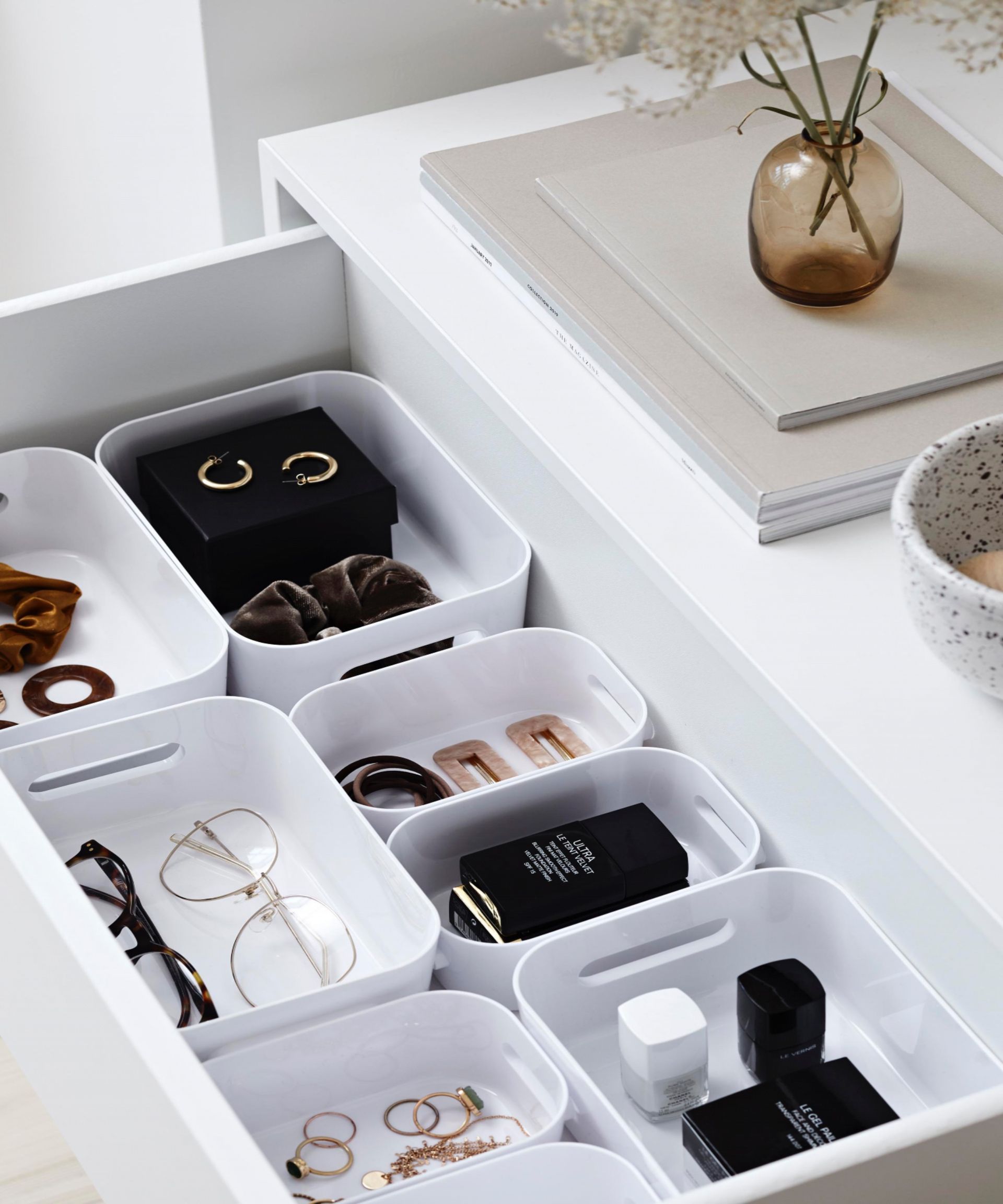 This one might sound obvious, but creating a home for everything really is the key to keeping your room clutter-free. If you've done a full declutter, ask yourself if you really need the item that doesn't have a home. If you do, does it need to stay in your bedroom, or can you keep it somewhere else in your home?
'Clutter creates bad energy,' says Bailie. 'Reduce it by ensuring everything has a home!'
FAQs
Where do you start when decluttering your room?
Bedroom decluttering can make your space feel bigger, so it's well worth making the time to weed out clothes and other items that you no longer use or love. The key is not to take on too much at once, so set a timer for 25 minutes and tackle the area that is bothering you the most. Rather than the whole closet, just declutter your sock drawer, and take plenty of breaks.
---
And, at the end of the day, those words of wisdom can carry you through every room in your house to create a calmer, more organized existence.
Sign up to the Homes & Gardens newsletter
Decor Ideas. Project Inspiration. Expert Advice. Delivered to your inbox.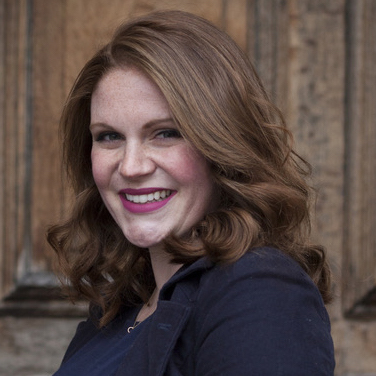 Ashley Chalmers is a freelance writer for Homes & Gardens with over 10 years' experience as a digital writer and content creator. Ashley started her career in entertainment and fashion PR in New York, before moving to the French countryside and taking up travel blogging. Now, Ashley lives in London. Her passion for travelling is only matched by her love of making her house feel like a home, and she loves to include her finds from around the world in her decor.