The best Amazon Prime Day home deals, sourced by a shopping expert
Getting in early for prime day deals can help you to save some money on top-quality home products – including those tried and tested by us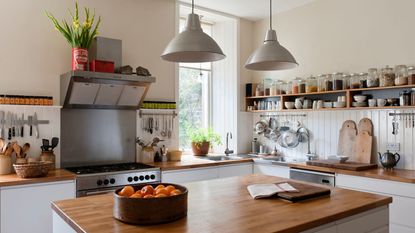 (Image credit: GettyImages)
Sign up to the Homes & Gardens newsletter
Decor Ideas. Project Inspiration. Expert Advice. Delivered to your inbox.
Thank you for signing up to Homes & Gardens. You will receive a verification email shortly.
There was a problem. Please refresh the page and try again.
Amazon Prime Day may be over, but some Prime Day deals ongoing. Yes, you can catch this summer's most anticipated sales event, because there are plenty of discounts still live across every category Amazon has to offer – including home and garden.
There are already 52 pages of offers on appliances, furniture, mattresses, and more. So if you've had your eye on the best vacuum for pet hair, a new (usually expensive) bed, or even a shiny new grill you can show off your skills with, now's the time to start shopping.
To save you scrolling – because who has the time – our team of shopping experts and product testers have selected the best Prime Day deals on home items we've tried and reviewed. All already have incredible discounts on Amazon's daily deals section. Since we'd spend full price ourselves, these deals aren't to be missed.
Remember Prime members get extra exclusive deals and free-two day shipping. While you can still access some offers without a membership, we'd recommend signing up for Amazon Prime, if you haven't already. If you time it right, there's a 30-day free trial to be had too.
Top 10 Amazon home discounts live now
Sales can be fast-paced, so you might not want to spend a long time looking. You'll be able to find these products in our buying guides, but to save you time, these are the top buys on discount right now. If you want to find out more about what makes the product the best, you can scroll down for a deeper insight into specs and a summary of our review.
You can stop scrolling, start saving, and enjoy premium products, with some Prime Day discounts.
More detail on tested products
Best vacuum on the market
The only drawback of Dyson vacuums is the price. In fact, it's one of the few things which we could fault about the V15 when we tested it, but in the Prime Day sales, there's $150 off the price: the V15 is now just over $600 and worth every penny.
This is the best vacuum cleaner that we've ever tested. It's at the top of our buying guide for countless reasons, starting with the dust-hunting feature and green laser, which help you to vacuum dust before you can even see it. These features sound like gimmicks, but when our experts took this vacuum for a spin they were blown away by its performance. It was effective and automatically adjusted to the surfaces which we tested it on. The anti-tangle brush bar is brilliant for stopping unpleasant hair tangles and the bin is mess-free and easy to empty too. We can't think of anything that makes us want to vacuum more.
You can read more in our Dyson V15 Detect review.
Best mattress
If you wake up with back pain, this Nectar memory foam will cradle you to tackle any aches. Most specialist mattresses designed to tackle certain sleep needs can be expensive, so if you can get yours at a discount you certainly won't regret it.

Our tester Casey found that this mattress gets more and more comfortable as you break it in. Thanks to a responsive design and medium-firm feel that keeps you in a neutral position, it's a highly-rated choice for those who need something to better their back. It has a five-layer foam construction and is wrapped in a cooling cover (which you'd usually have to pay extra for).
You can read more in our Nectar Memory foam mattress review
Best grill
If you can get your hands on the Spirit II E-310 you should. If you can grab it for a discount, even better. With a cool 11% knocked off the price (it was $640 and is now $569), you can't go wrong. Alex, our grill expert, said that 'the whole test team agreed that the burgers it made were the best'. It chars perfectly whilst keeping all of the moisture in your food. It's big enough for the perfect family barbecue and is easy to set up and use. We thought the price was reasonable before, so knocking off $80 makes this Weber Grill a steal.
You can read more in our full Weber Spirit II E-310 review.
Best air fryer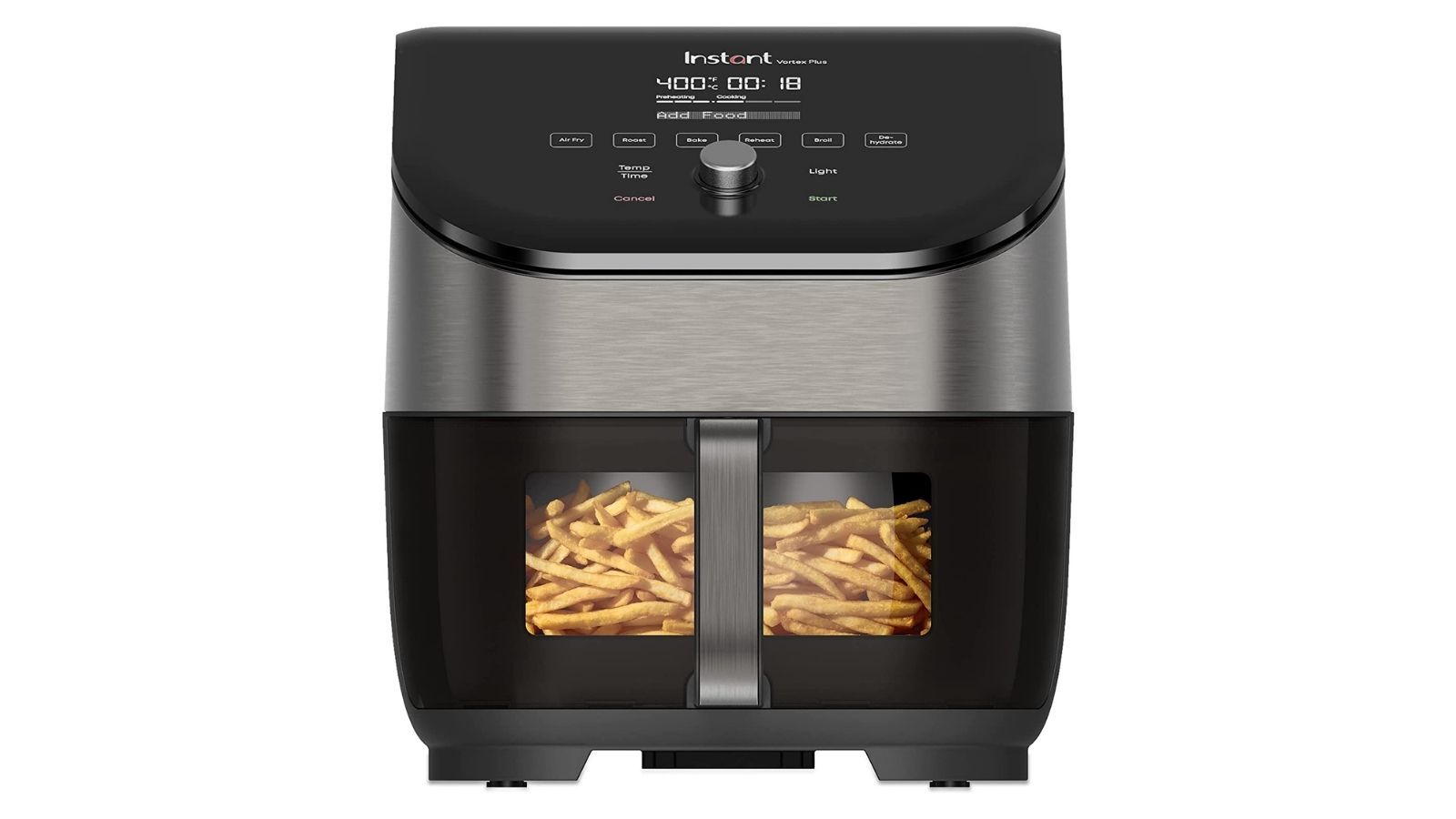 I'm a firm believer that every kitchen needs an air fryer, whether it's for speed, space, or saving a little money. If you're going to buy one, I'd always choose the Instant Vortex Plus. It's whisper quiet, compared to other models, and odor-free, so you don't need to worry about what you cook. When we tested it on asparagus, chips, nuggets, bacon and fish sticks, it perfectly and evenly cooked every single dish. We loved the viewing panel which let us check on our food without losing all the heat in the air fryer. This is normally $170, but you can buy an Instant Pot for $130 in Prime Day sales. If it wasn't tempting already, it just became $40 more enticing.
You can read more in our Instant Vortex Plus 6-in-1 Air Fryer with ClearCook and OdorErase review.
Best pillow
This pillow is probably the most popular on the market. It has great reviews across the board, including from our own sleep editor. You may think it's expensive for a pillow, compared to the twin pack you can pick up from Target for cheap. But the right pillow is often the key to great sleep, which is even more reason to buy it when the Casper Original pillow has 20% off for Prime Day.

Our tester found as much comfort and support with just a single Casper Original as the mountain of pillows she usually has on her bed. This is thanks to a unique design that combines two specialized layers – an inner pillow with shorter fibers to support the head and neck and a super-soft, fluffy outer pillow.
Best bullet blender
NultriBullet's iconic blenders are a kitchen staple. I might be biased, because I am obsessed with mine, but it's a well-founded adoration. The smoothies and shakes which I make in my blender are creamy, smooth, and utterly faultless. We've taken one to our test kitchen and it tore greens, seed,s and fibers into nothing. It's really easy and intuitive to use and there's minimal washing up needed too. NutriBullet give you a handle to slot around the bullet so you can take your blends on the go. The NutriBullet 900 currently reduced from $100 to $70, so shake into action, because it's worth double.
You can read more in our NutriBullet Pro 900 Series Pro Review
Best coffee machine on the market
If you're looking for a coffee maker, look no further. The Philips 3200 Series is everything you need and more. We were particularly impressed with its milk frothing capabilities; it made some of the best lattes that our expert tester, Jaclyn, ever tried. It's fully automatic, so takes almost no effort to use and, when you're done, it's even easier to clean. If you're short on countertop space, this is relatively compact, so you won't need to make much room for it either. Now that the Philips 3200 is reduced by $200 in the Prime Day sales, we think you should definitely get clearing your countertops.
You can read more in our Philips 3200 Series review.
Best multi cooker on the market
Everybody loves an appliance that can do it all and our expert tester, Helen, said that this was top-notch. It's the best one you can get from Instant, because it uses a single lid, halving how much room it'll take to store. Helen was grateful for the automated pressure release, which takes any stress off you when pressure cooking. She tested the range of functiont o make curry, mash, roast a chicken, and made mac and cheese. The simple settings were easy to use and when it came to washing up, Helen was overjoyed that she'd done all her cooking in one pot, so didn't have lots of pans to clear away. Normally, this Instant Pot is $230, but in Prime Day sales is $194. It's' a saving you won't want to miss.
You can read more in our Instant Pot Duo Crisp with Ultimate Lid review.
Best milk frother on the market
If you don't already have a milk frother, you might not miss one. However, once you own one, it's life changing. This is my personal recommendation, time and time again. Smeg's effortlessly stylish, colorful, chrome appliances never fail to look great on the countertops. Everything about this frother feels premium. It's really quiet, froths milks quickly, and can handle a range of plant based milks as well as dairy ones. If you fancy a cold cappuccino, latte, or milkshake, you can use the capable milk settings to create some incredible cold foam. I took this to our test kitchen recently and was blown away; the only thing that held me back from buying one was the price. The Smeg milk frother was $290, but is now $230. It's still expensive, but I'm tempted not to let the secret about this out, so don't tell.
You can read more in my Smeg Milk Frother review.
Best pod coffee machine on the market
Pod coffee machines are a really easy option if you want quality coffee, but don't want much fuss beforehand. We loved the VertuoNext when we tested it. It has three different pod sizes and can produce five mug volumes, from espresso to a 414ml Alto. Even better, they've also launched Over Ice pods so you can have an iced coffee too. We thought of this as mini, but mighty. It has a small footprint on the countertop, but heats up in 40 seconds quickly and maintains a really high pressure, so it could make amazing coffee.
Normally, a Nespresso Vertuo Next and Aerocino frother would set you back $180, but you'll save more than $50 in the Prime Day sale as both are now $171. You can buy a lot of coffee pods for $50, so it's a saving worth making.
You can read more in our Nespresso Vertuo Next review.
Prime Day FAQs
When is Prime Day?
Prime Day will be on for 48 hours on July 11 and 12. However, Amazon has some early discounts and offers after the date.
Based on last year, we suspect another Amazon Prime Day could be in October too. In 2022, Amazon announced a second Prime Day termed 'Prime Day early access sale'.
How long is Prime Day?
It's a 48-hour sale with some fantastic deals, but we've spotted early discounts and offers after the second day has ended. We'll be covering more content and updating our buying guides day by day.
How many times a year does Amazon have Prime Day?
It's just once a year, so you'll want to make the most of the deals. There are other sales like Black Friday, which we'll also cover, but this is a great opportunity to buy that home appliance you've been thinking about.
What's the best Prime Day deal?
Whenever a Dyson is on sale, it's a great deal. These aren't often reduced and they're expensive products, so cash in when you can. With that being said, I have had my eyes on that Smeg Milk Frother since I tested it and now that it's reduced, I don't think I can resist.
---
This is only the coffee deals of Prime Day sale coverage. We're also seeing discounts on some of the very best appliances, mattresses, and more. But if you're finding shopping in the sales difficult, our top tip is to check the buying guides for deals on only the best products.
Sign up to the Homes & Gardens newsletter
Decor Ideas. Project Inspiration. Expert Advice. Delivered to your inbox.