I shop for a living – this is how to search Prime Day deals to save money
Knowing how to search Amazon Prime Day deals can save you money, whilst ensuring that you bag the best products. I shop for a living, so here are my top tips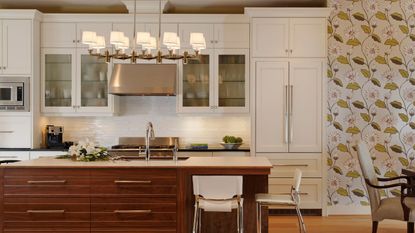 (Image credit: Getty Images)
There's no feeling quite like bagging one of the best deals available on Prime Day. Today and tomorrow, Amazon are reducing some of our most-loved, but also most expensive, appliances by up to 80%. If you don't want to miss out or waste your money, there are some tips and tricks that the experts use.
This Prime day, even more so than the last, I've seen a lot of incredible deals. Some, like the incredible saving on this Vitamix blender, are obviously good value. Others, however, aren't worth your time. I was excited when I saw one of my favorite French presses was on sale, but it's only a dollar off. That's the kind of purchase that can wait for Black Friday.
Lucky for you, it is my job to sift through sales, finding the best deals and savings, so I have a few tips and tricks to ensure that you're making the most of these big deals.
Our team of expert shoppers already have lots of pages showing you the best Amazon Prime Day deals, but if you want to know how to shop Amazon Prime Day sales like a professional, look no further.
Quick links to Prime Day
Sometimes, you just need to know where to look, so we've put together a list of links to the places you'll want to check out Before you go, you need to know a couple of things. Many of these offers are only for Amazon Prime members, so you'll need to be a member to shop some of the biggest and best discounts. We've also seen some counter-sales from other big retailers.
If you just want to be pointed in the right direction, here's what's on offer:
Search with purpose
Before I even look at a sale, I think about my home. Throughout the year, I have a note app on my phone, where I add things that I would like to upgrade or add to my home, but can't quite justify buying in the exact moment that I think about it. Then, when Prime Day or Black Friday rolls around, I'm ready with a list of products to look for. Searching with a purpose means you're less likely to get lost or mentally fatigued, scrolling through pages of deals which simply aren't relevant to you.
I realise the advice about keeping a long-term note might be coming a bit late, especially given that Prime Day has started, but you can do a mini scan of your home now. If your vacuum has been kicking out almost as much dust as it picks up, now is the time to switch it for a new vacuum that's on sale. If you've had the same bedding for ten years, this is your chance to pick up some more bedding with Amazon's deals.
It also helps to search for the precise product you want. Sometimes the generic 'vacuum deals' pages don't have the very best deals. If you scroll a little, you can find the same product in a different colorway for hundreds cheaper. For example, the Miele Triflex HX1 is $599 in blue, but the exact same vacuum in gray is just $355, saving you more than $240.
Trust the experts
Once you have a purpose to approach the sale with, take advice from the experts. It's our job to watch sales, test products, and let you know what's good and what's not. We've been thinking about Prime Day and checking Amazon for months. As soon as deals started dropping, we let you know on our early deals page.
We also keep an eye on the price of products, so if and when it hits an all-time low, we will shout about it. We also know if it's been discounted by more before, so whether you should wait until Black Friday for a better price.
I'll give you an example. Say you need a new blender, if you go on Amazon and search 'blender', your search results will look like mine. There are 3,000 blenders to scan through and, with a quick scroll, I've seen some good deals, but also some misleading ones.
As an expert shopper, I test, review, and write about blenders and a range of products for a living. I know which brands are good and which models are worth buying. If you just buy a blender without all the in-person experience, you have no indication whether it's the right one for you and whether it will suit your home and needs.
Luckily, the experts have written buying guides and reviews for every appliance. If you read what we have to say, we'll let you know everything we found out from our in-person experiences whilst also telling you whether a deal is good or not.
Shop around
In response to Prime Day, lots of other large retailers have launched their own sales. Both Walmart and Best Buy have some huge discounts, which are better than Prime Day's in some instances. Again, we know that this can get tiring, which is why our shopping team have also written roundups of the best deals on all the appliances in each sale. You can follow links to our roundup of the best deals at Walmart and the biggest discounts at Best Buy, or look for yourself.
Treat yourself
I've preached practicality, but sales are also the time to treat yourself. There are lots of little luxuries and nice-to-have appliances which it's hard to justify at full price. When they're on sale, it's much easier to get yourself, or someone else, a special something. With Christmas and Thanksgiving around the corner, now could be a good time to buy a present in advance. Prices will creep up near to the festive season, so plan ahead.
FAQs
When is Prime Day?
Amazon Prime's Big Deal Days span October 10th and 11th. Some of the deals have dropped and they might not last both days, so act quickly.
Final thoughts
Shopping the Prime Day sales are just like shopping in thrift shops and in-person sales. It can be messy, stressy, and chaotic if you don't know what you're doing. However, if you navigate the sales with expert guidance then you'll be able to find what you're looking for, whilst bagging the best deals available. If you follow our tips, tricks, and look at our pages, you'll be sure to get a deal that you won't regret.
Sign up to the Homes & Gardens newsletter
Decor Ideas. Project Inspiration. Expert Advice. Delivered to your inbox.