This clever trick will make a small bedroom look bigger, an interior designer reveals
This expert trend will immediately extend your bedroom, so you can work, rest and play in a stylish and spacious setting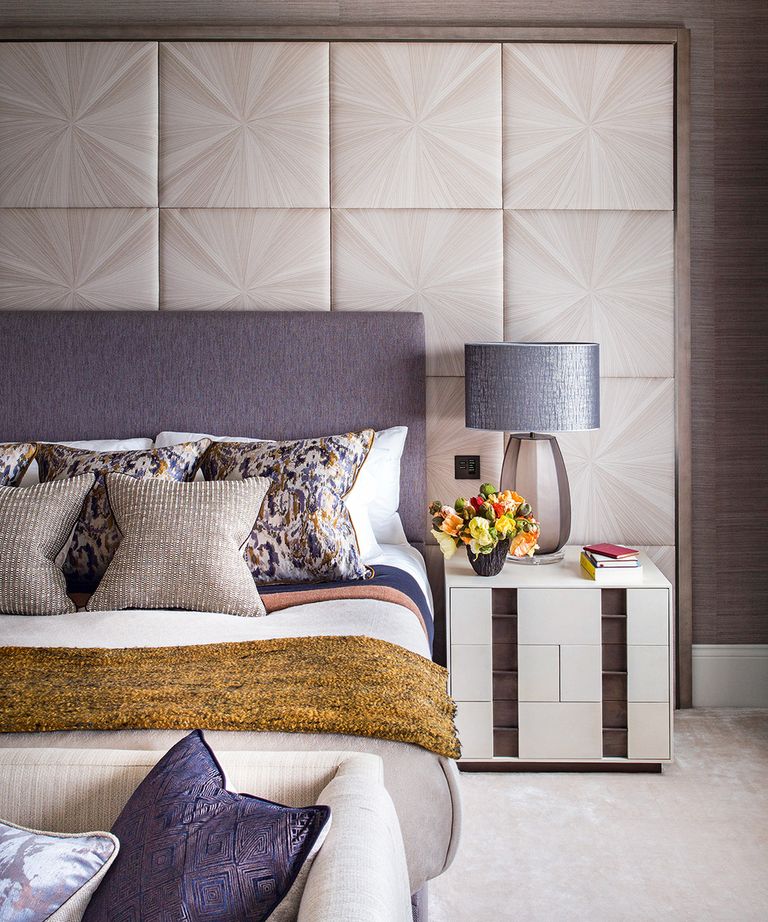 (Image credit: Paul Raeside)
By Megan Slack
Creating an impact in a master bedroom can be challenging when working with a small space. However, one interior designer has shared a simple wall paneling tip that can make your bedroom look larger – without any reconfiguring of layouts needed.
'If you want a bedroom to feel bigger, I would suggest vertical panels that stop two-thirds of the way up the wall, drawing your eyes upwards,' revealed Scarlett Blakey, the Creative Partner of Ophelia Blake Interior Design, explaining that doing so gives the impression that the room is taller – and that the horizontal lines on the panelling will make it feel wider, too.
What makes paneling so attractive is its ability to deceive, as the technique allows you to create frames around your room, which draw the eye towards specific focal points, thus making the space feel bigger.
See more: Small bedroom ideas – to make the most of a compact space
The most effective focal points are created by distinctive shapes and patterns, as Scarlett explains:
'Paneling can bring out the artistic flair in us all – it doesn't have to be the standard four-panel effect we previously may have known. Paneling can be used to create large wall-size pieces of artwork, using effects such as layering and blocking with different thicknesses of timbers in an array of sizes and shapes, which can really create a focal point within your room.'
'We suggest perhaps creating this as a feature across one wall, above a statement sideboard unit, or as a central component above your bed.'
Alongside the ability to create an illusion of space, paneling is a powerful way to showcase your personality around your bedroom – without having to sacrifice your style. This is achieved through a signature statement well, which, Scarlett shares, is possible through symmetrical paneling.
'Symmetrical paneling provides you with an interesting background which can then be added to, either in sections on smaller walls or as one large accent wall. The paneled sections can then be added to by introducing statement pieces of artwork,' the designer shared.
She expanded: 'Ensure you use a good quality timber bead to form your decorative moldings, as this will provide you with a professional finish once painted. There are so many different styles of molding out there, ranging from a simplistic mold right through to extremely decorative styles, giving you the option to make the paneling as personal and appropriate for your home as you desire.'
Drawing from this, the designer highlighted another way in which people are experimenting with paneling amid the pandemic – through the wallpaper.
'Wallpaper adds an array of textures, patterns, and color to your room and can easily be changed to suit any further interior updates you may make. This looks most effective above a bed, along corridors, or as a feature above a large piece of furniture,' Scarlett explained.
'Pick a bold, patterned wallpaper that has striking colors so that you can then introduce these colors through soft furnishings and decorative accessories in your room. Pick a complementary, softer color on the walls to sit alongside your chosen wallpaper.'