What the H&G Editors are shopping for Amazon Prime Day – and why
The very best Prime Day deals that the H&G team is eyeing for themselves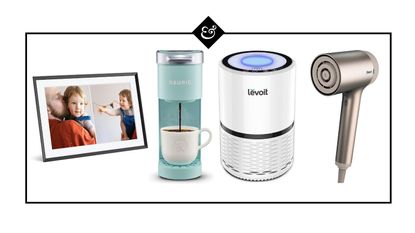 (Image credit: Future)
We're in the midst of Amazon Prime Early Access, and in between scouting out the best Prime Day home deals, the H&G team hand-picked the items they can't live without, as well as products that top their own wishlists. The good news is everything is on sale and part of the massive shopping event.
From items that'll streamline meal prep to cozy pieces to cuddle up with once the cold weather formally arrives, and of course, tons of holiday gift inspiration, our curated editor's picks showcase items that have our discerning stamp of approval.
Try them for yourselves, or gift them to your loved ones. The best time to snag these products is when they're on sale, which won't last long! The Prime Day Early Access Sale ends Oct. 12th.
Amazon Prime Day Editor's Picks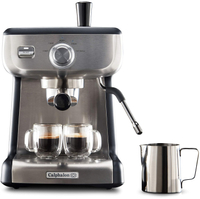 (opens in new tab)
Calphalon Espresso Machine with Tamper, Milk Frothing Pitcher, and Steam Wand| was $499.99, now $244.99 at Amazon (save $255) (opens in new tab)
I am a true coffee fanatic and this machine has all the functionality to make a barista-worthy cup. I love the color and compact design. At over half off, what an amazing deal for the Early Access Sale.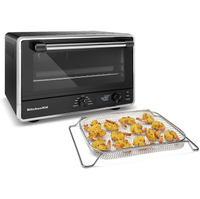 (opens in new tab)
KitchenAid Digital Countertop Oven with Air Fry | was $219.99, now $189.99 at Amazon (save $40) (opens in new tab)
This Prime Day I'm going to buy not one but two KitchenAid Digital Countertop Ovens with Air Fry - one for home and one for my daughter, who is a student at university. Why? My friend has just bought herself one and is raving about how it's not only so quick to heat up and much more efficient to run than the family's oven but produces fantastic results, too. Our Ecommerce Editor Jaclyn also tested and wrote a glowing review of the KitchenAid Digital Countertop Oven (opens in new tab), awarding it a Homes & Gardens Gold badge, plus it's the top buy in our best toaster oven (opens in new tab) guide. And the price is great. I'm sold!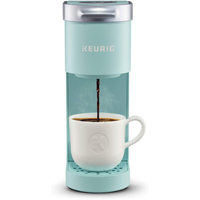 (opens in new tab)
Keurig K-Mini Coffee Maker| was $99.99, now $49.99 at Amazon (save $50) (opens in new tab)
If you're after a slimline coffee maker that is not only sleek and streamlined but is also functional and efficient, then the Keurig K-Mini coffee maker will be your lifeline. There's no denying the convenience that comes with a single-cup coffee maker (opens in new tab), and this Keurig kitchen appliance is one of the best out there. Whether you are after a quick caffeine fix in the morning or an after-dinner pick-me-up, you'll only wish you owned one sooner.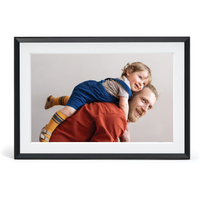 (opens in new tab)
Aura Carver Frame | Was $179, now $139 at Amazon (opens in new tab)
This week marks my parent's 30th wedding anniversary, and perhaps their favorite thing besides time with me remains looking at photos of all of us together. Rather than letting them keep every surface covered in photo frames, we can streamline them with a smart photo frame, and easily add more photos via an easy-to-use app along the way. The 10.1" size makes a nice visual impact and knowing that it can handle unlimited photo storage is a nice touch for a family with 30 years of photos to archive and display.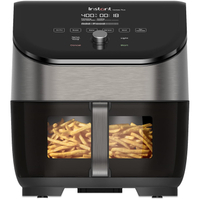 (opens in new tab)
Instant Vortex Plus 6-Quart Air Fryer Oven| was $169.99, now $139.95 at Amazon (save $30) (opens in new tab)
I've tried quite a few of the best air fryers (opens in new tab), and well, the Instant Vortex Plus has earned its way to a permanent position on my crowded countertop. The see-through cooking window is a feature usually found on toaster oven designs, but its so nice to be able to watch my food cook in action, while the LCD displays are easy to use and clearly display my food's cooking progress. The most under-utilized part, however? The Odor Erase technology neutralizes cooking odors so the memory of my air-fried salmon dinner is just that, a memory, with no unwanted lingering, smells after the meal.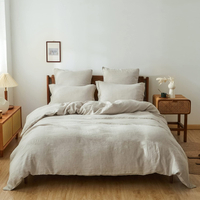 (opens in new tab)
Simple&Opulence 100% Linen Duvet Cover Set| was $189, now $129 at Amazon (save $60) (opens in new tab)
I cannot resist a linen duvet set as the comfort factor cannot be denied. Not only is the material wonderfully breathable, soft, and cool, but I love the natural, slightly rumpled look of a linen set. I have never been one to iron bed sheets – who does? – but of course, the beauty of linen is that it is designed to have that stylishly unkempt look. The sweet coconut buttons on this set suit my rustic and calming neutral bedroom scheme, and the four corner ties are a great idea to ensure the comforter doesn't start shifting around inside the cover. A linen set only gets better with age, too, so it's always the go-to choice for my bedding.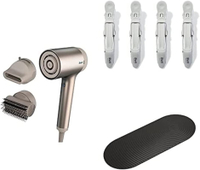 (opens in new tab)
Shark HD112BRN Hair Blow Dryer HyperAIR| was $247.99, now $169.99 at Amazon (save $78) (opens in new tab)
This hairdryer is at the top of my wish list for one reason in particular: its speed efficiency. I'll be wrapping it up for a friend who blames her wet hair for her lateness every time we meet, so this gift can benefit her and me, naturally. I also love the fact it has intelligent heat control measures because if you're anything like my friend, heat damage prevention is key. After all, there is no better gift than a good hair day every day.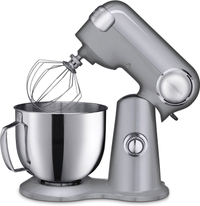 (opens in new tab)
Cuisinart Stand Mixer| was $249.95, now $205 at Amazon (save $44) (opens in new tab)
The Cuisinart SM-50BL 5.5 Quart Stand Mixer, Manual is what will be going at the top of my Christmas list this year. I have a small kitchen with limited storage and counter space, so one having one appliance that can perform a great range of functions would be the perfect kitchen companion. Not only does it come with a chef's whisk, but a dough hook, flat mixing paddle, and splash guard with also a pour spout. There's the option to have a Pasta extruder, pasta roller and cutters, ice cream maker, meat grinder, and spiralizer! There's a vast array of colors to choose from and the retro design would look beautiful in any kitchen whether modern or contemporary.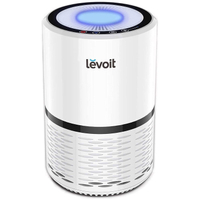 (opens in new tab)
Levoit Air Purifier| was $89.99, now $62.99 at Amazon (save $27) (opens in new tab)
As someone who lives in a very dusty flat - this Levoit Air Purifier is essential for helping to keep the dust at bay! A simple, small design that can be plugged in virtually anywhere in the home, the purifier has a premium filtration system and can quietly run through the day and the night. I use mine to help with dust, but the design can also be used to help with pollen, pet dander, and more - great for making the air in your home feel more fresh and clean.