How to design a bedroom — expert planning, furnishing and decorating advice
Find out how to design a bedroom that's stylish, cozy and packed with personality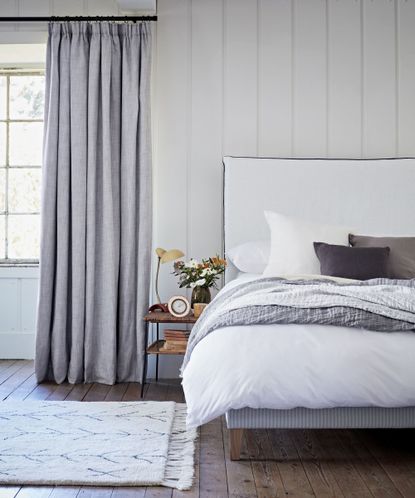 (Image credit: Loom & Last)
Want to discover how to design a bedroom?
Functionally, every bedroom including the principal, those of each family member, and guest rooms should promote the restful and restorative sleep that is vital to good health.
But unlike the shared spaces of a home, bedrooms can suit the taste and needs of one or two people, and allow a highly individual look to be created.
They can maximize comfort, too, to promote relaxation, and they're the rooms for which you can make more luxurious furnishing choices because they won't be subject to the wear and foot traffic of other areas of the home.
Whether you are working on bedroom ideas with an interior designer or remodelling independently, our expert advice will inspire you.
How to design a bedroom
To design a bedroom, have in mind the room's size, natural daylight, orientation, architectural features and so on, considering the potential benefits they bring as well as any issues they raise for which you will need to find solutions.
Assess the bedroom
The layout of the bedroom is crucial in any consideration of how to design a bedroom, so begin with the room's proportions – this is particularly important when you're looking at small bedroom layouts.
This shouldn't just encompass the floor area available, but also if it offers any challenges in terms of its overall shape and features such as alcoves, for example. Whether it has sloping ceilings to work with and good height generally are also important.
The size of a bedroom is, of course, crucial. Small bedrooms should allow passage through the space as well as fitting the bedroom furniture required. Conversely, if the bedroom is large, the furniture should be proportional to the space.
But the dimensions of the room, particularly if it is small, will also influence choices such as decor, flooring and window treatments.
The daylight that reaches the bedroom and its orientation will also have a bearing on the colors chosen for the walls and floor, as well as the lighting and the window treatments.
Northern light brings out cool tones in a color, so a room that faces this way should influence decor choices. Meanwhile, be mindful that east-facing rooms have warmer morning light and cooler afternoon light, and the reverse is true of west-facing spaces.
We'll examine how all these characteristics of the room can play into your choices in the individual sections below.
Consider the bedroom layout
Begin your bedroom layout with the position of the bed because it is the largest and most important feature of the room. In most bedrooms, the choice of position will be limited because of fixed features, such as window(s) and the door, which the bed should not block.
If you have the option, placing the bed opposite the door as you enter the room will make it a focal point as soon as you walk into the room, but consider also allowing a view from it if the window offers a good one.
Carefully considered bed ideas will have an impact, too – the design, bulk, width and height of the bed will all impact your bedroom's layout. Be sure to choose the best mattress for your sleep needs, too.
Ensure there is space for nightstands on either side of a bed for two and access to the bed from both sides and the end. In smaller single bedrooms, however, the bed may need to be positioned in a corner to create adequate circulation space.
If you don't have a separate area for your dressing room ideas, storage for clothes and shoes is going to take up significant space. Also on your wish list might be a dressing table, a bench for the foot of the bed, armchair(s) to create a seating area, a TV console, and other smaller bedroom storage ideas.
A key step when planning how to design a bedroom is to make a scale plan on graph paper the traditional way, or with an online planner.
Think about furniture position and circulation, and ensure there will be adequate space to move around, like in the gray bedroom shown below. This is the point at which you may need to edit down furniture choices aside from the essentials in a small bedroom.
Choose bedroom flooring
Since you step on to bedroom flooring with bare feet each morning, warmth and comfort are must-have qualities. Carpet will provide that for the entire space and could be your preference.
Bear in mind that the bedroom doesn't see the foot traffic of other areas, so carpet can be of a lighter weight than elsewhere in the home.
You may also wish to select a deeper pile than you would elsewhere as flattening won't be the issue it is in living rooms. Look for Saxony, velvet or plush for a soft feel, and opt for wool in luxury bedrooms.
Hardwood flooring brings the beauty of nature to a bedroom, and is a desirable alternative to carpet for the space. While it isn't a cool surface, teaming it with an area rug under the bed is preferable for ultimate comfort underfoot when leaving the bed.
'In this gorgeous master bedroom, we chose hardworking hardwood floors for the expanse of the room with a plush, neutral oushak rug layered underneath the bed,' says Maggie Griffin, founder and lead designer of Maggie Griffin Design. 'The look is timeless and elevates the space, too.'
Think about bedroom furniture
The bed is the centerpiece when you are deciding how to design a bedroom and should be sized to its occupants as well as the room.
Ideally, it should be 4 to 6 inches (10 to 15cm) longer than the height of the tallest sleeper and a couple should each be able to lie with hands behind their heads and elbows out without making contact.
If you are researching traditional bedroom ideas, frame beds in metal or wood are the best complement to the room, while upholstered beds are a stylish modern choice with soft tactility. Draw attention to a room with good height with a poster or canopy bed. There are both traditional and modern options available.
In a small room, the clean lines of a modern bed design can maximize space – avoid ornate or heavy frames that will be visually or physically imposing.
Nightstands should be proportioned to the room, and can provide the level of storage you need. If they're only to function as a place for a lamp, and bedside reading, they can be finer in design while versions with drawers boost stash space.
Select between a freestanding armoire or built-in closet to provide clothes storage. The latter can be preferable in rooms of awkward shape, those with sloping ceilings, and in small bedrooms because they are designed to fit the space.
A chest of drawers or dresser provides space for folded items in rooms where it's not part of the closet. In a small room, go for tall vertical drawer storage to avoid filling the floor area.
In all but the smallest bedrooms, both traditional and modern dressing table ideas are a welcome addition.
Consider, too, bedroom furniture such as a bench for the end of the bed – which may incorporate storage – and a TV console if your screen isn't to be wall mounted.
For larger bedrooms, an armchair, or seating area, is a welcome addition, making the room a peaceful refuge, and it can be zoned with an area rug.
Create the right bedroom lighting
A bedroom requires a lighting scheme to accommodate different activities as well as provide overall illumination when daylight is not sufficient.
'For a bedroom, we often recommend a layered approach when thinking about lighting,' says Emma Sims-Hilditch, creative director of London and Gloucestershire-based interior designers Sims Hilditch.
'This includes a range of overhead, floor, table and wall lights which allow our clients to alter the mood of the space when required.
'Whereas a softer light might be useful in some parts of the bedroom to create a calming aesthetic, we recommend installing task lighting by the bed if our clients are avid readers.'
Smart bedroom lighting ideas, such as pendant lights or chandeliers, suit rooms with higher ceilings, while flush fixtures will be necessary in those with low ceilings, and all can provide ambient lighting for the room.
Beside the bed, table lamps introduce task lighting for reading, but for a small bedroom, opting for bedroom wall lighting ideas, such as sconces, or pendant lights could be preferable if a nightstand doesn't fit or its surface is too small.
Provide task lighting for the dressing table, too, to make getting ready easy. A floor lamp, meanwhile, can look stylish in a seating area, providing illumination for that zone of the room.
In a room with exposed beams and a vaulted ceiling, LED strips can illuminate it beautifully to show off this feature, and these can also be used as feature lighting above a fixed bed headboard. Lighting can also be incorporated into joinery, such as shelving, to highlight objects on display to make the room more atmospheric.
It's worth choosing light fittings that are compatible with a dimmer switch so you can finely adjust lighting levels to suit the time of day. Think about the placement of light switches as well.
'Position switches near the doorway, as well as by the bed, so you don't have to get up to turn them off and return to bed in darkness,' says Peter Bowles, founder and MD of Original BTC.
Decide on bedroom decor
When thinking about how to design a bedroom in terms of its decor, you should take its size and orientation into account, along with personal preferences.
Evoking an atmosphere of calm and relaxation for a sleep space is crucial, but the best bedroom colors range from soft whites, grays, or other gentle neutrals, to hues of blue and green, for example.
For small rooms, pale colors that appear to recede from the eye could be preferable to visually expand the room, but bear in mind the room's orientation as well. In north light, a light color that has a gray or green base will look even cooler.
Swap to one that has a yellow base instead, or if you want to feel cocooned, dark bedrooms are the way to go.
'Light greens are a great choice for north-facing rooms because of their warm undertones, and are super adaptable, calming, and reliably pair with both dark and neutral colors to create the perfect room combo,' say co-founders of COAT Paints Rob Abrahams and Rob Green.
South-facing rooms have warm light that makes them easy to choose for, but be aware of the changing light each day in an east or west-facing room, and avoid color choices that will look too cool in the evening for one that's east facing, or might be overpowering in the evening in a west-facing bedroom.
Test paint colors under different light conditions before committing.
Consider a monochromatic color scheme for a bedroom, painting walls, molding, baseboards, and window frames in tones of the same color for an effect that's soothing and harmonious.
Wallpaper on all four walls or behind the bed adds decorative detail, and don't neglect other wall decor ideas for the bedroom, including artwork, wall hangings and shelving for displaying decorative objects.
Dress bedroom windows
Bedroom window treatments have to strike a fine balance. How much privacy they should afford is dependent on the room's situation. Meanwhile, how much light they need to block will be determined by whether you are happy to be woken by daylight, or if streetlights intrude on the room.
There are a range of bedroom curtain ideas to choose from, depending on your needs and style. If light blocking is crucial, look for window drapery in heavier fabrics, or incorporate blackout lining in curtains or shades. Plantation shutters can also keep the room dark as required and provide privacy.
Ensuring drapes can be opened clear of the window and shades pulled up above it to maximize natural illumination is especially key where windows are small or natural light is limited by the home's location.
Sheer curtains can provide privacy while still allowing in light, and can be used alone or teamed with curtains for day and night window dressing. Layering both drapes and shades can also provide flexibility and elegant detail.
How do you design your own bedroom?
Unless you have moved home, any bedroom remodel can begin with an analysis of what is pleasing and practical in the current room, and what isn't. Consider both what is required from the bedroom in terms of its functions, and the look you want to create.
Collect images that inspire you from Homes & Gardens and consider how these can be translated into your own bedroom. Putting together a mood board with pictures of furniture, but also samples of flooring, wallpaper, paint colors, fabrics and so on will help refine the scheme.
And when it comes to the layout, online planners allow you to try out different options before committing.
What is the best way to lay out a bedroom?
When laying out a bedroom, consider its proportions and whether it has an en-suite bathroom.
'If you are pushed for space, then you might like to avoid freestanding furniture, like chests of drawers and wardrobes when planning your layout, in favour of bespoke in-built joinery,' says Emma Sims-Hilditch of Sims Hilditch.
'This might come in the form of shelving recessed into walls, under beds, or even incorporating hidden drawers within bunk beds.
'Even if you have a larger space with which to work, try not to clutter it unnecessarily. Instead, choose a few key pieces which work well in the space, complementing your chosen aesthetic and color palette.
'If your bedroom has an en-suite, the layout should allow the two spaces to flow seamlessly into each other, bringing them together.
'If a dressing table, reading area or desk is to be incorporated into the space, make sure it is placed near to natural light, ideally in front of a window.'
Sign up to the Homes & Gardens newsletter
Decor Ideas. Project Inspiration. Expert Advice. Delivered to your inbox.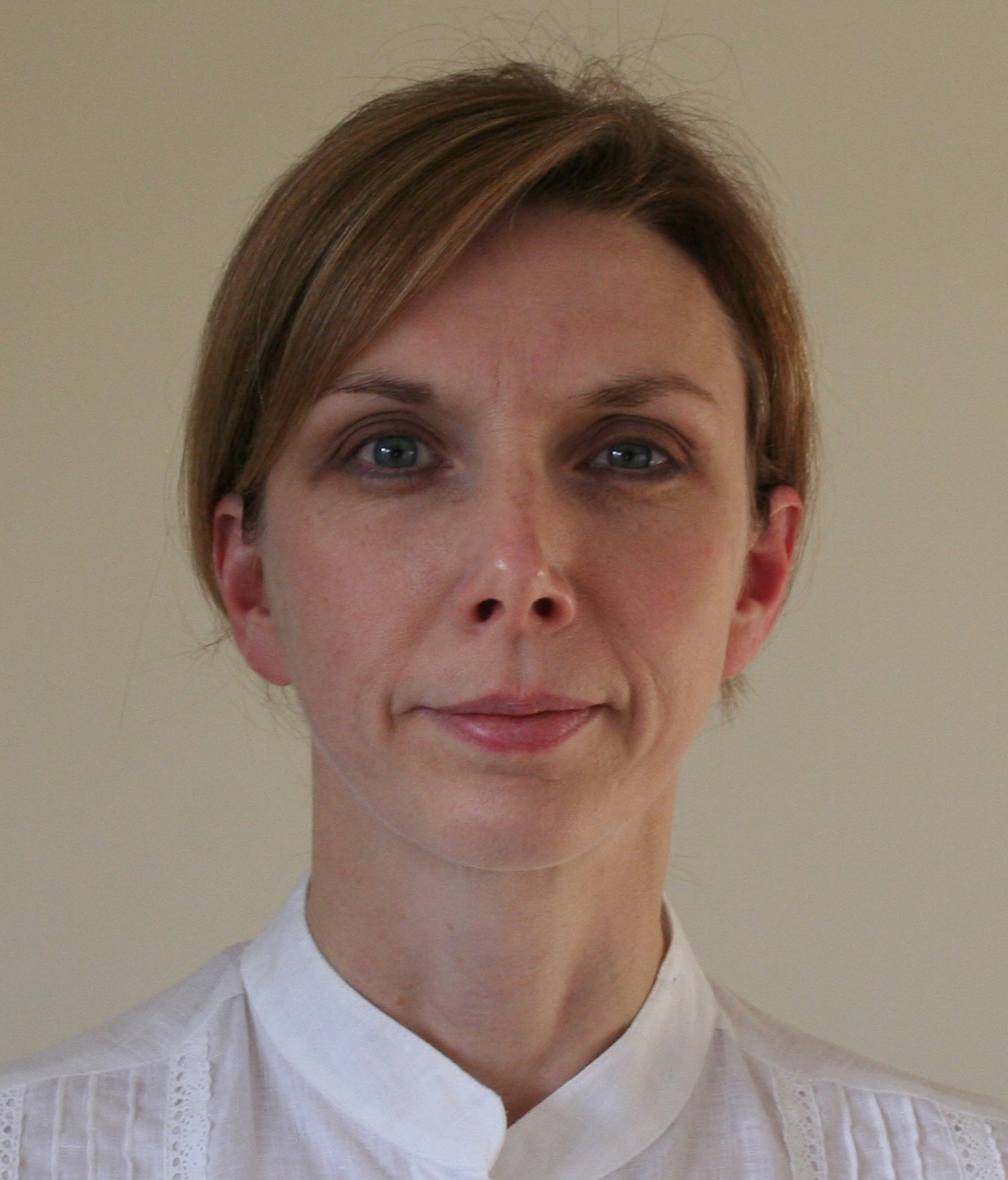 Sarah is a freelance journalist and editor. Previously executive editor of Ideal Home, she's specialized in interiors, property and gardens for over 20 years, and covers interior design, house design, gardens, and cleaning and organizing a home for H&G. She's written for websites, including Houzz, Channel 4's flagship website, 4Homes, and Future's T3; national newspapers, including The Guardian; and magazines including Future's Country Homes & Interiors, Homebuilding & Renovating, Period Living, and Style at Home, as well as House Beautiful, Good Homes, Grand Designs, Homes & Antiques, LandLove and The English Home among others. It's no big surprise that she likes to put what she writes about into practice, and is a serial house renovator.