'It has the power to lift your mood' – interior designer Kit Kemp's 8 top ways to transform with color
Kit explores the importance of using color in interior design and how it can uplift your home with individuality and beauty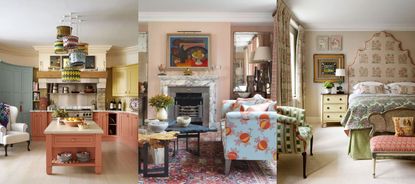 (Image credit: Kit Kemp)
Color really does have the power to not only transform the aesthetics of a room, it can completely change how we feel when step foot into a space; influencing our mood and evoking a sense of emotion and connection.
From choosing the perfect room color ideas to understanding the color wheel, there is a lot to learn about using color in the home, and interior designer Kit Kemp shares with us her 8 top tips for when decorating with color – and how important a tool it can be to transform an interior space.
8 creative ways with color
'If you open the door to a house into a hallway and it is painted a glorious sunshine yellow, then you just instantly feel like spring; color has the power to lift your mood and make you happy, and I think that is a wonderfully transformative thing,' says Kit.
Be inspired by a new wave of color confidence and explore how to transform with color in your home.
Renowned British interior designer and founder of the hotel chain, Firmdale Hotels, Kit Kemp has been creating and designing beautiful interior spaces for over 3 decades.
1. Use color to make spaces feel bigger
'Color can make your house feel bigger because each little space tells its own tiny story. You do have to let color breathe and you also have to make sure the colors in the room and house overall work together tonally. You need a design thread to run through it all to stop it looking chaotic,' says Kit.
Using color can not only enrich a space with beautiful visual interest, there are many ways color can help to make rooms and whole homes feel bigger and more spacious.
From clever paint tricks, such as ceiling paint ideas, to using bright colors and patterns in a small space to distract attention away from the room's size, if you're wondering how best to decorate a small space, then being creative with color can often create the most successful of schemes.
We delve further into how color can make spaces look bigger in our feature, how to make a small room look bigger.
2. Be playful with color
Kit shares, 'I love being playful, and my own drawing room (above) is a good example of where I've used color and pattern in abundance.'
Recent interior design trends are seeing many of us embrace a 'more is more' approach when decorating with pattern and color in our homes, creating individualistic and textured spaces rich with character and vibrancy.
Kit's inviting drawing room is a masterclass in how to work with contrasting colors, materials and textures in a room. The use of a shared color palette of soft pink, deep red and blue across the differing design elements in the room helps to instill a sense of cohesion and balance, with accessories such as the large mirrors cleverly used to create color pauses in the busy space.
3. Transform your transitional spaces with color
'There are a lot of very tasteful interiors that are colorless but, actually, they are usually instantly forgettable. If you don't want to be surrounded by lots of color, the thing to do is to make the interlinking spaces more colorful, such as a hallway between two rooms, or a dressing room,' says Kit.
If you want to slowly introduce more color into your home, start with decorating your transitional spaces first. Areas such as entryways, hallways and corridors where we do not spend a great deal of time, provide the perfect canvas to be more bold and adventurous with color.
Same goes for smaller rooms, too. If you want the central spaces in your home, such as the kitchen, living room and main bedroom, to remain more neutral, introduce color into a small guest room, small home office or small bathroom, instead.
4. Style with colorful accessories
From an impactful use of color through decorating with art, to more subtle, and simple details such as vases and cushions, decorating with color doesn't always have to revolve around putting paint on the walls.
As kit advises, 'you can bring color in through accessories, such as a bright yellow piping on a cushion. There are many of ways to do it. You do have to be aware of balance – and that's something you learn with experience. You can be too enthusiastic, but then it's just a case of removing a few accessories from the scheme.'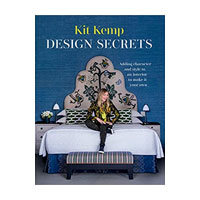 Design Secrets by Kit Kemp | $21.49 at Amazon
An expert guide in the dos and don'ts of interior design, in this book, Kit welcomes you into her colorful world and reveals how to create interiors which capture the imagination.
5. Uplift a room with a vibrant rug
Rugs are a hugely versatile decorating tool. They not only provide tactile texture, comfort and warmth underfoot, they can help to zone a room and add beautiful color and pattern to a space.
'Rugs are a brilliant way of bringing color into your home, and, of course, I think the bolder the color, the better it looks. In one hallway recently we used our Graphic Tufted wool rug, which also works as a piece of fine art with its vibrant bold shapes and impressive scale.'
6. Find the perfect color pairing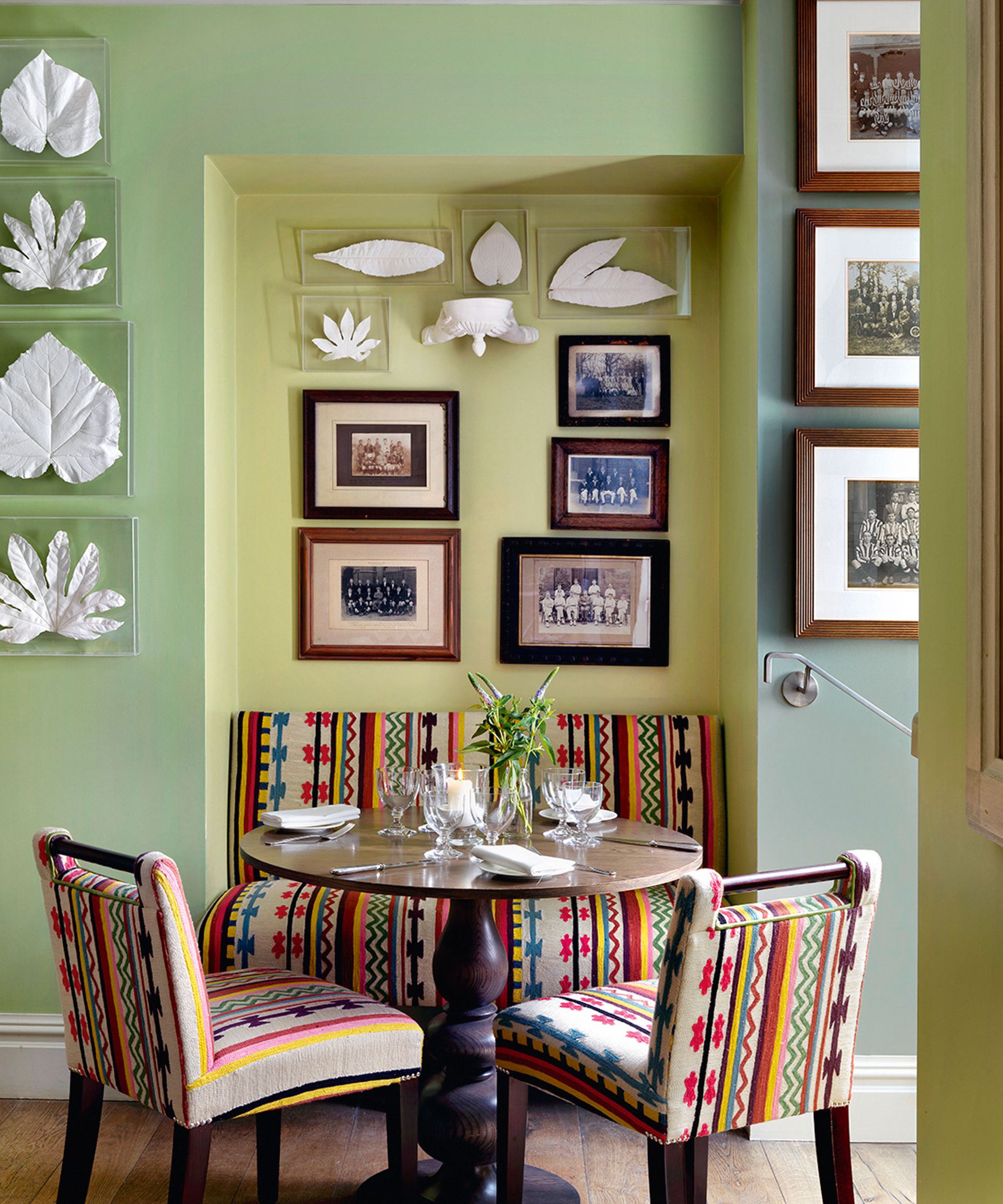 Of course, there are many color rules that can be helpful to turn to when decorating the home, such as kit's space enhancing bold color rule, and interior design principles such as the 60-30-10-rule, but there are also many color decorating rules to ignore.
'There are plenty of supposed rules around color but, really, those dos and don'ts can always be played around with,' says Kit.
'You can't say that yellow and green don't work together because there are so many tones and shades – you just have to find the right pairing.'
Your home's interior should be a true reflection of your personality and style, and your color choices should fill you with joy every time you step foot into a room.
7. Create a colorful mood-board
'People can be nervous about color and I understand why. If you don't know what colors you like I always advise saving pictures – either on Pinterest or in a real scrapbook. As you build up images that you're drawn to, you'll see a color palette emerge that feels like you.'
A successful interior design scheme will often have been planned to perfection, so it is always worth spending time gathering and organizing your ideas before the decorating begins! Getting creative with a mood board will help with a room's decorating journey, and allow you to spend time organizing the perfect color scheme.
8.Get creative with colorful painted furniture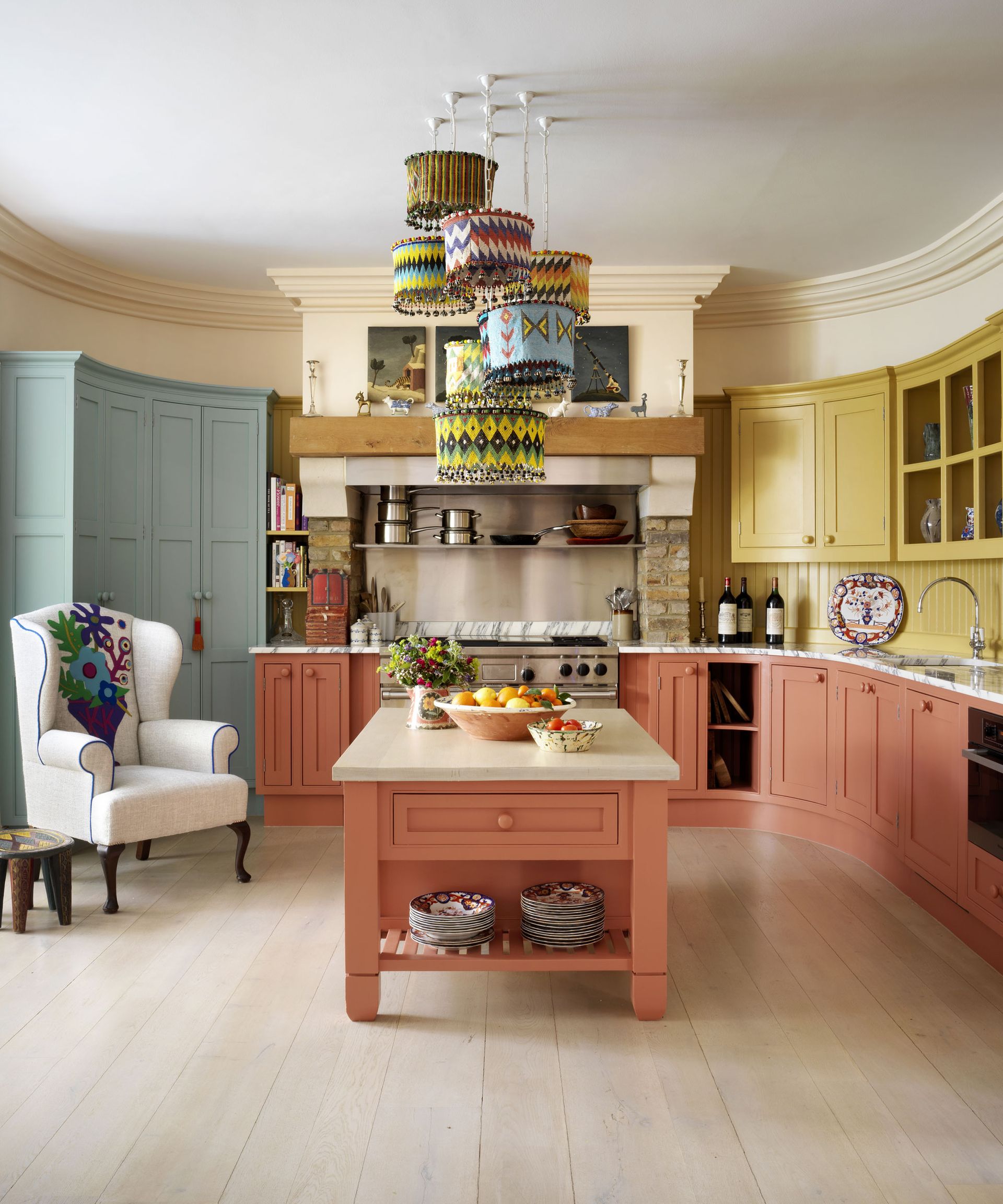 'A great way to start your color journey is to paint a bit of furniture, like an old kitchen chair. That way you don't spend a lot of money, but you quickly realize the fun of it.'
A simple and easy way to bring in color to a space, upcycling pieces of furniture with colorful painted furniture ideas can give them a beautiful new lease of life – and it can create a fun craft project!
From sideboards to chairs and cabinetry, let your color creativity run wild and use paint to transform furniture with color.
Kit's tips for sourcing colorful paint and fabric
'I love Alchemilla, one of the Designers Guild colors, which is a limey yellow green and feels full of new growth; it reflects back at you, so you don't have to use much.
I often use fabrics and wallpapers from Christopher Farr, especially a design called One Way, which we designed.
Annie Sloan is great for chalk paints if you're going down the DIY route – we've designed a range of paints for her launching later this year.'
FAQs
How can I make my room look colorful?
From paint on the walls, to your furniture and accessory choices, there are so many ways you can make a room look colorful.
Of course, paint ideas will always prove to be one of the most transformative ways to add color to a room, but you can also make a room feel colorful through a few simple changes, such as by adding colorful blankets and cushions into a space, or by hanging a beautiful work of art on a wall.
---
Whether you want to paint your whole house top to bottom in the colors of the rainbow, or simply want to enrich a space with a few more colorful accessories, Kit's tip's show us that decorating with color should be a fun and creative journey.
Sign up to the Homes & Gardens newsletter
Decor Ideas. Project Inspiration. Expert Advice. Delivered to your inbox.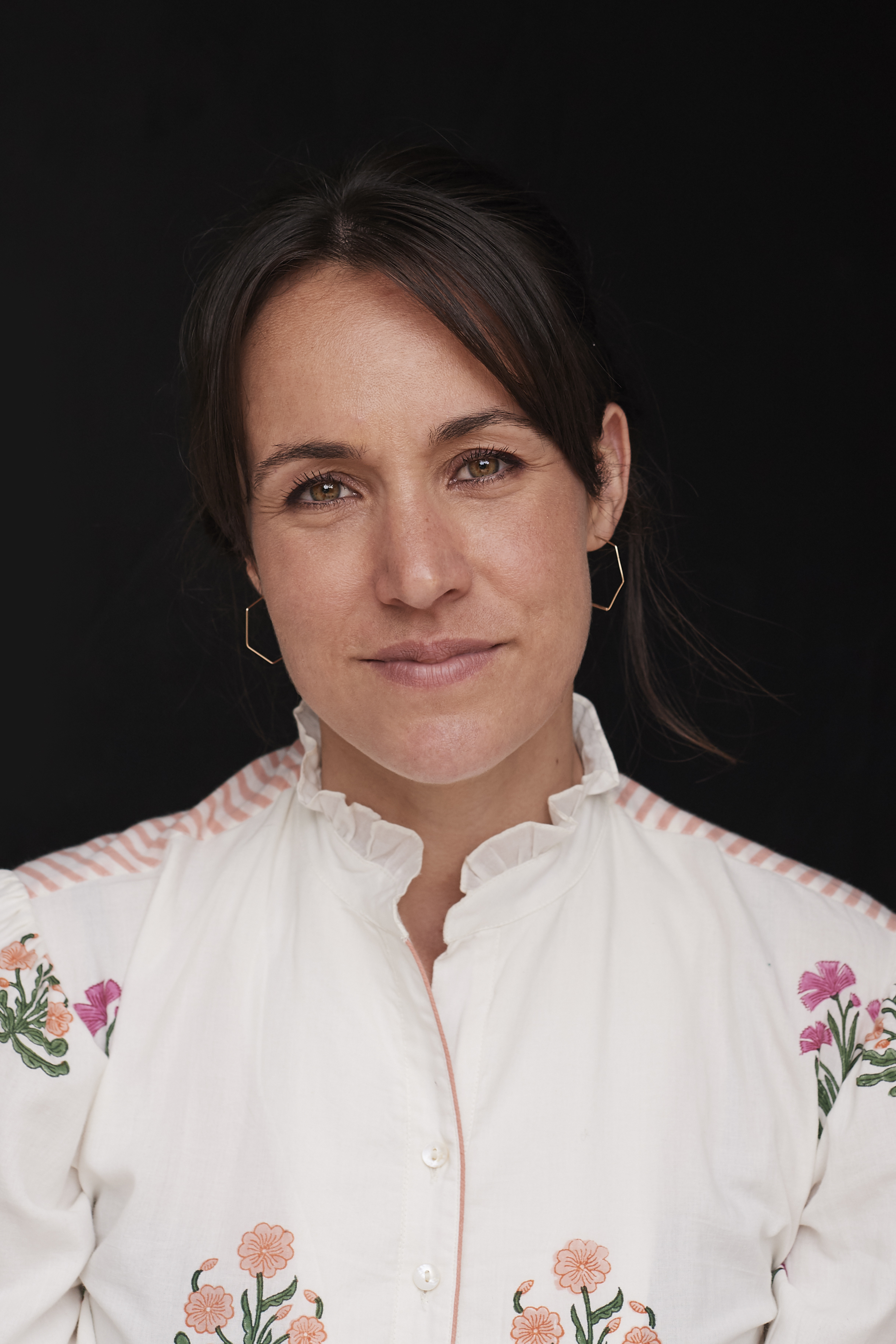 Jessica Salter is an interiors writer who interviews the leading interior designers and tastemakers each month in Homes and Gardens about their inspiring, yet practical ways to instill a slice of high-end design nous in our own homes and lives.
Jessica has had the luxury of snooping around some of the most stylish houses in the world, such as Pearl Lowe's Cotswolds manor house, designer Matilda Goad's London house and the interior design studio and husband and wife duo Buchanan Studio. She delights in asking the biggest names in the world of interiors, from Nina Campbell to Sophie Ashby, the really practical questions that we all want answers to – such as where to source that perfect living rug, kitchen cupboard handle, or paint finish – and loves finding out the design hacks that we can all achieve, especially on a budget.
After studying English Literature, Jessica started her career in journalism as a news reporter at the Daily Telegraph, before moving into the paper's Saturday Magazine as a commissioning editor of lifestyle and food features, interviewing cultural influencers from authors and actors to politicians and inspirational figures, reporting on key trends across the sectors of health, fitness and wellbeing.