How can I make my small kitchen beautiful? This is what interior designers do
These 7 designer tips prove that a small kitchen needs not lack in style and flair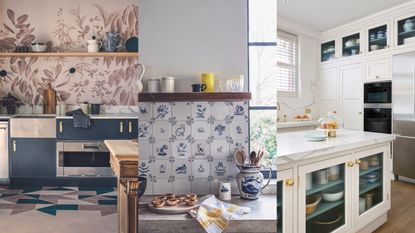 (Image credit: Simon Bevan / Jake Curtis / Martin Moore)
When presented with a small kitchen, it can be easy to prioritize functionality over style. Making a small kitchen beautiful, however, need not to be a daunting task.
Small kitchen ideas can be beautiful while also maintaining the functionality and flow of the room. Knowing how to make a small kitchen look bigger, as well as the most efficient layout for a small kitchen can help you to create a room that makes a wonderful visual impact and serve you well as a space.
We have spoken to some of our favorite designers and kitchen experts about their tips for small kitchens so that you can curate a functional kitchen for the heart of your home.
How can I make my small kitchen beautiful?
Making a small kitchen beautiful does not have to just be about paint and pretty hardware. Despite their small footprint, beautiful kitchens can be created with interesting decor, kitchen art ideas, and other creative design ideas you might not have considered for a smaller space.
1. Add texture with tiles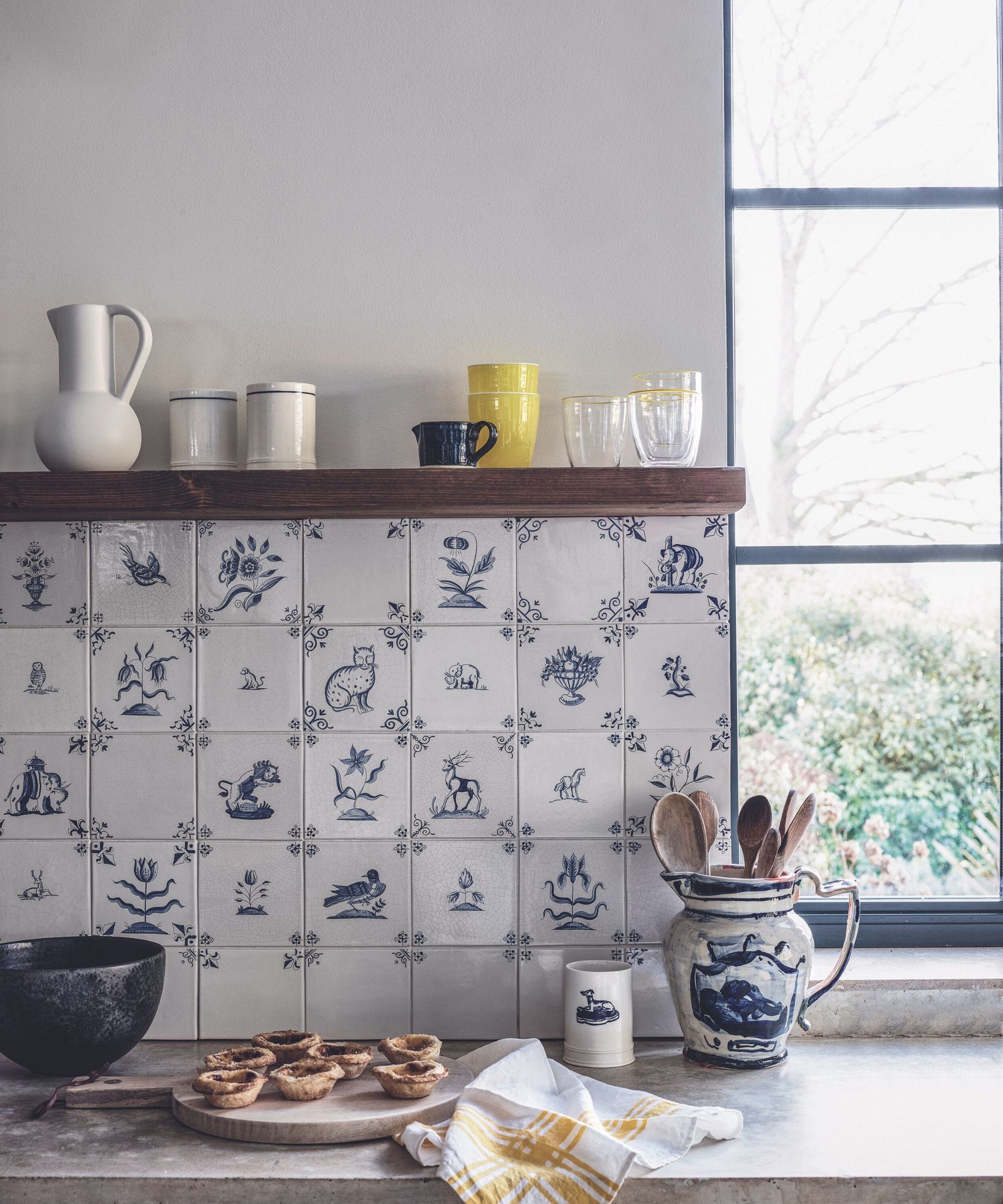 Kitchen tile ideas are an obvious addition to any kitchen but can have a particularly significant impact in a small kitchen. Choosing the right kitchen wall tile ideas can help create the illusion of space or give the kitchen a cozy, cocooning atmosphere. The wrong tile, however, could make the kitchen feel smaller, and not in the right way.
'Small format tiles are currently popular but any tile up to around 600mm x 300mm will work well in a small kitchen,' explains Diane Hyde, marketing manager at Craven Dunnill. 'Matt tiles in light, muted, and natural tones or highly reflective gloss tiles are a great way of creating a sense of space. Using grout that blends with the color of the tile is another useful tool that can make a small space appear less busy.'
'Opting for large format tiles is a great way of expanding your small kitchen area, as it creates the feeling of openness and spaciousness,' continues Amanda Telford, marketing manager at CTD Tiles on kitchen floor tile ideas. 'It can help create the illusion of more space thanks to the clean lines and fewer joints that make the floor look busy. With a wide choice of finishes and designs available, large tiles can be used in sleek, modern settings as well as in more traditional farmhouses or rural spaces, ensuring a spacious and stylish look for all style interiors.'
2. Consider a wonderful wallpaper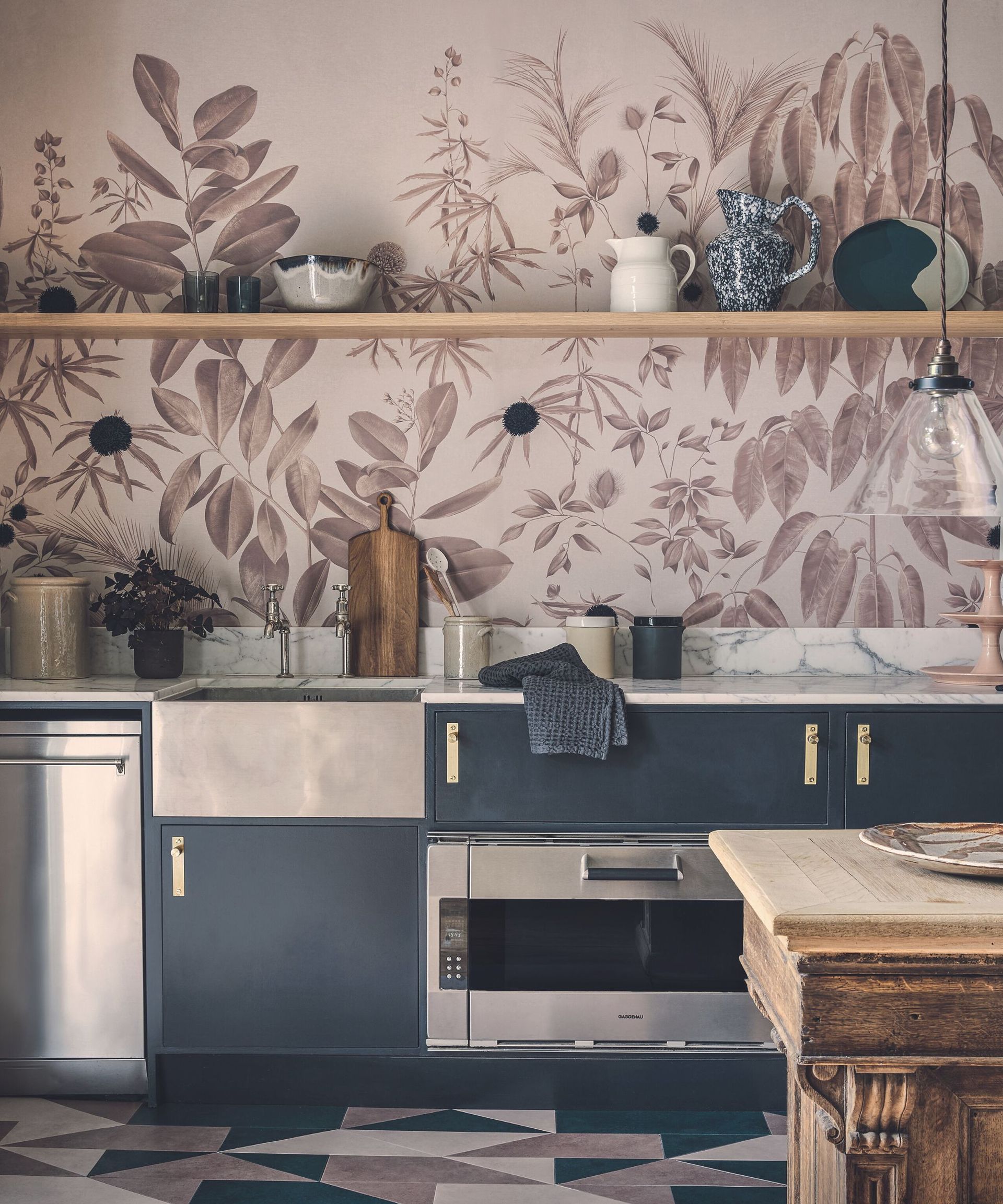 Kitchen wallpaper ideas are not the most obvious when designing a small kitchen, but they can have a beautiful impact in a tiny space. 'Kitchens can sometimes be a hard stamp your style on with all the appliances and storage and adding a patterned wallpaper that you love will instantly add some character,' says Rebecca Drury, co-founder, MissPrint.
'If you're not comfortable wallpapering the entire kitchen, then make an impact by adding a statement wall; you can highlight the wallpaper with your tile or paint choice in areas such as behind the cooker and sink. Another great use for patterned wallpaper in your kitchen space is to create zones within a single room. If you have a small kitchen then think about adding wallpaper to zone the space from the rest of the home, creating interest and adding a beautiful edge to the practical space.'
3. Don't overlook decor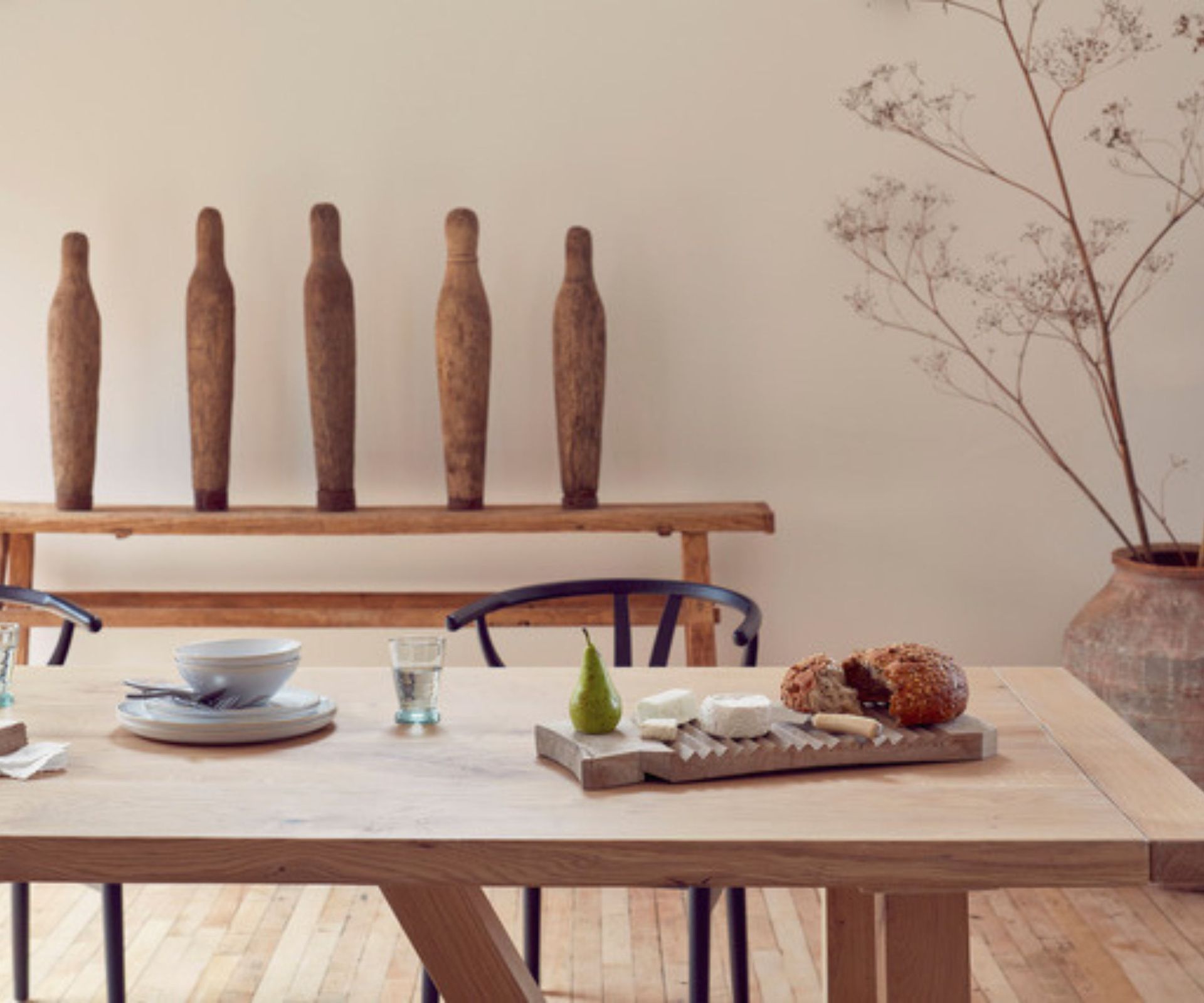 Irrespective of their small size, decorative kitchen ideas always have a place in any small kitchen layouts. 'With the right décor, a small kitchen can be transformed into a beautifully renewed space,' says Sarah and Sally Wilkie, founders of Home Barn. 'Introducing warmth with colors and fabrics, such as rust-toned, linen napkins, will make the space more inviting. Adding texture through natural materials such as antique wooden accessories, and hand-woven baskets will instantly give the kitchen an authentic rustic appearance. For the ultimate country lux, opt for a piece of reclaimed wood furniture as a focal point in the kitchen,' they suggest.
4. Create a sense of uniformity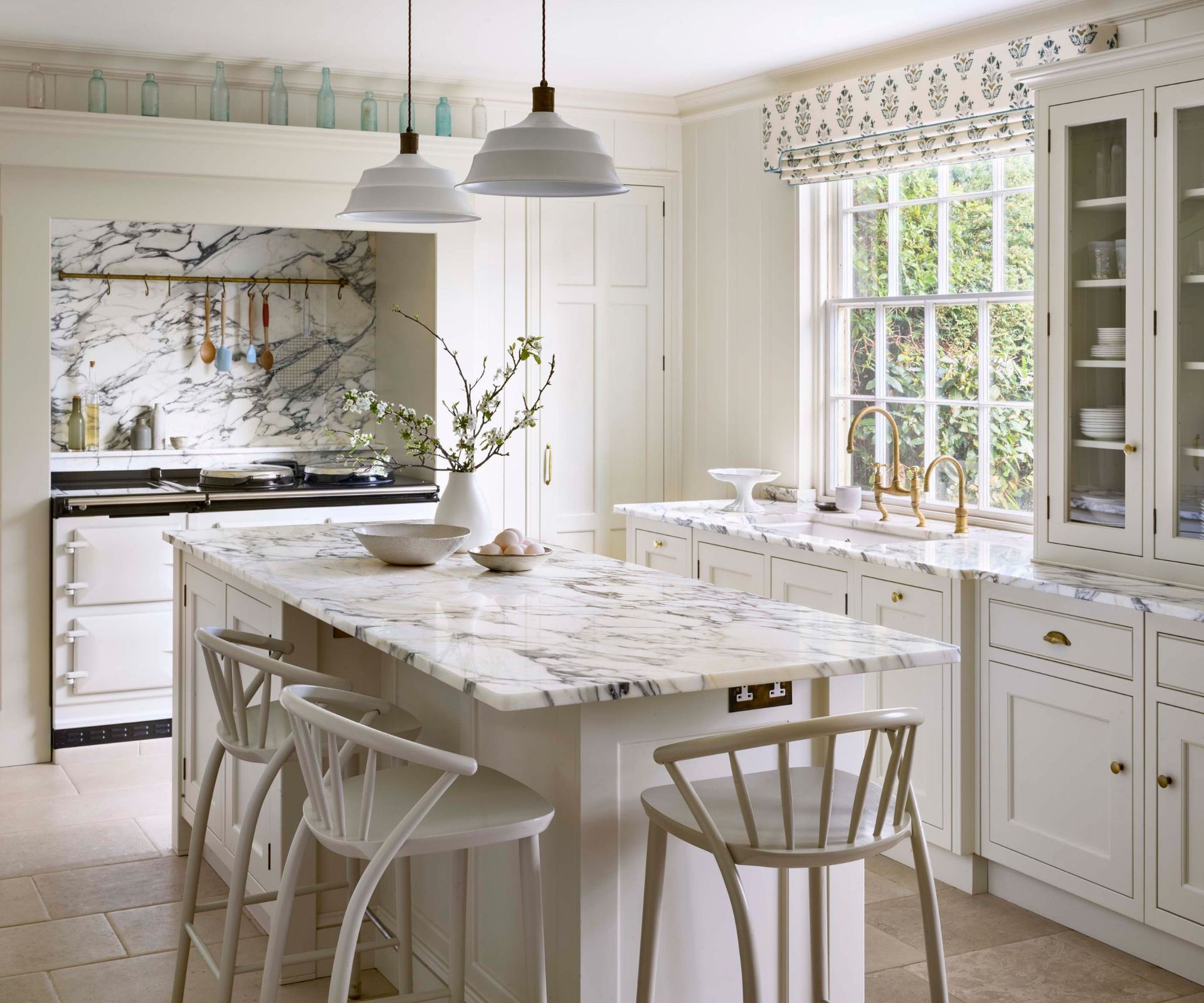 When working in a small space it is a good idea to maintain a sense of uniformity throughout, avoiding maximalism in order to prevent the room from becoming cluttered or overwhelming, as Richard Moore, design director of Martin Moore explains. 'The simpler the overall layout and furniture style the greater will be the feeling of space in a small area. Don't vary worktop materials or kitchen countertop ideas – keep the material uniform.'
5. Create the illusion of space with fittings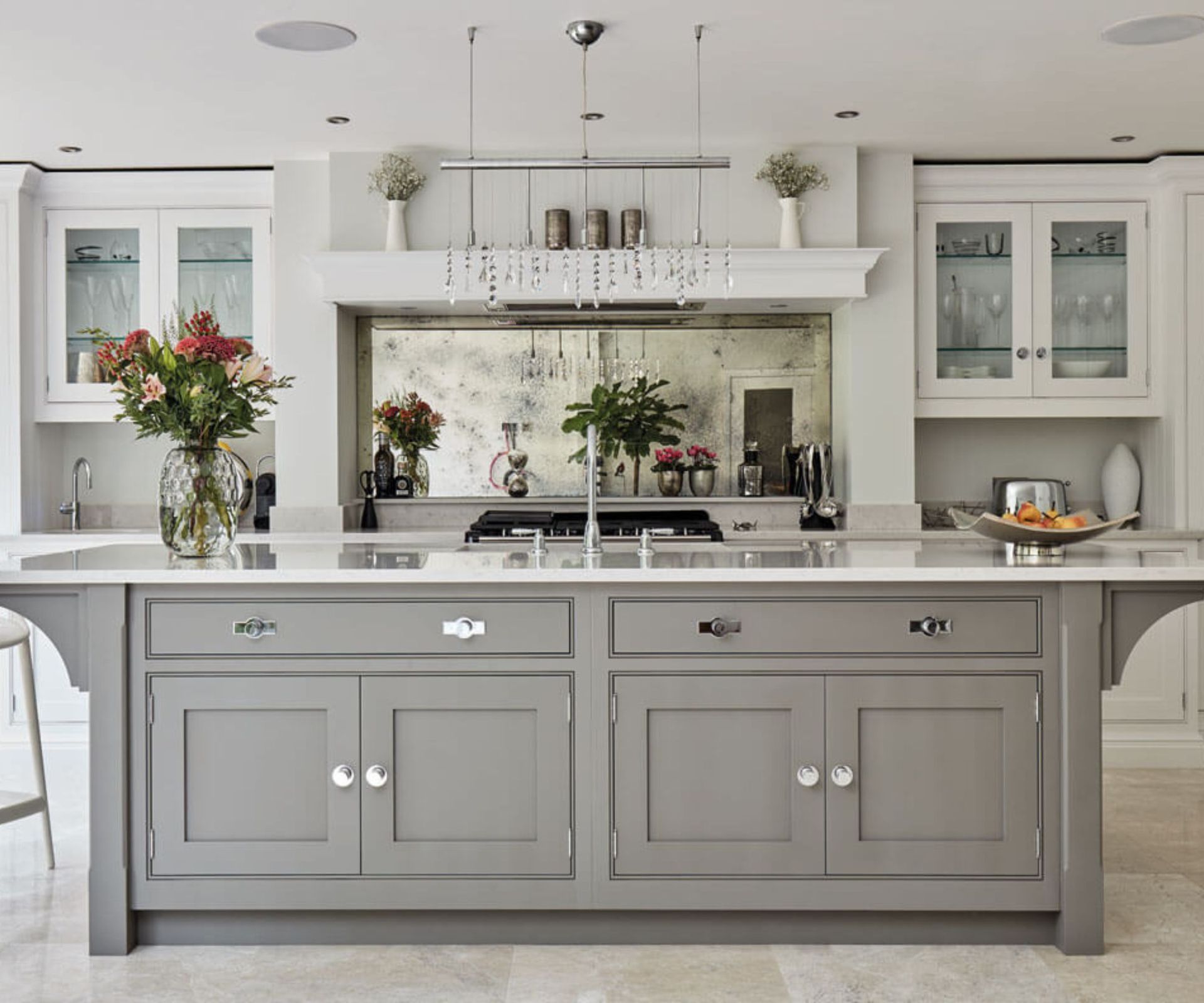 Any kitchen ideas require careful planning and organization to maintain a sleek, stylish look. To make a small kitchen look beautiful, however, knowing how to create the illusion of space and ways to organize a small kitchen will help to open up the space and create the visual illusion of spaciousness.
'Open shelves and open cupboards will be less dominant than wall cupboards,' suggests Richard, speaking to the practicality of kitchen shelving ideas as well as their potential for beauty. 'Glazed wall cupboards will also be less overbearing than solid doors and give a greater feeling of space.'
'Light colors are essential for visual expansion. Similarly, a mirror (or antique mirror) splashback above the cooking space can make a dramatic difference,' concurs Nick Cryer of Berkeley Place. 'Maximize any window areas to allow maximum view and natural daylight,' he adds.
'There are a plethora of smart ways to make your kitchen feel spacious. To keep an open feel choose light paint colors and reflective materials such as bright quartz or a mirrored splashback' continues Tom Howley, design director at the eponymous kitchen company.
6. Utilize height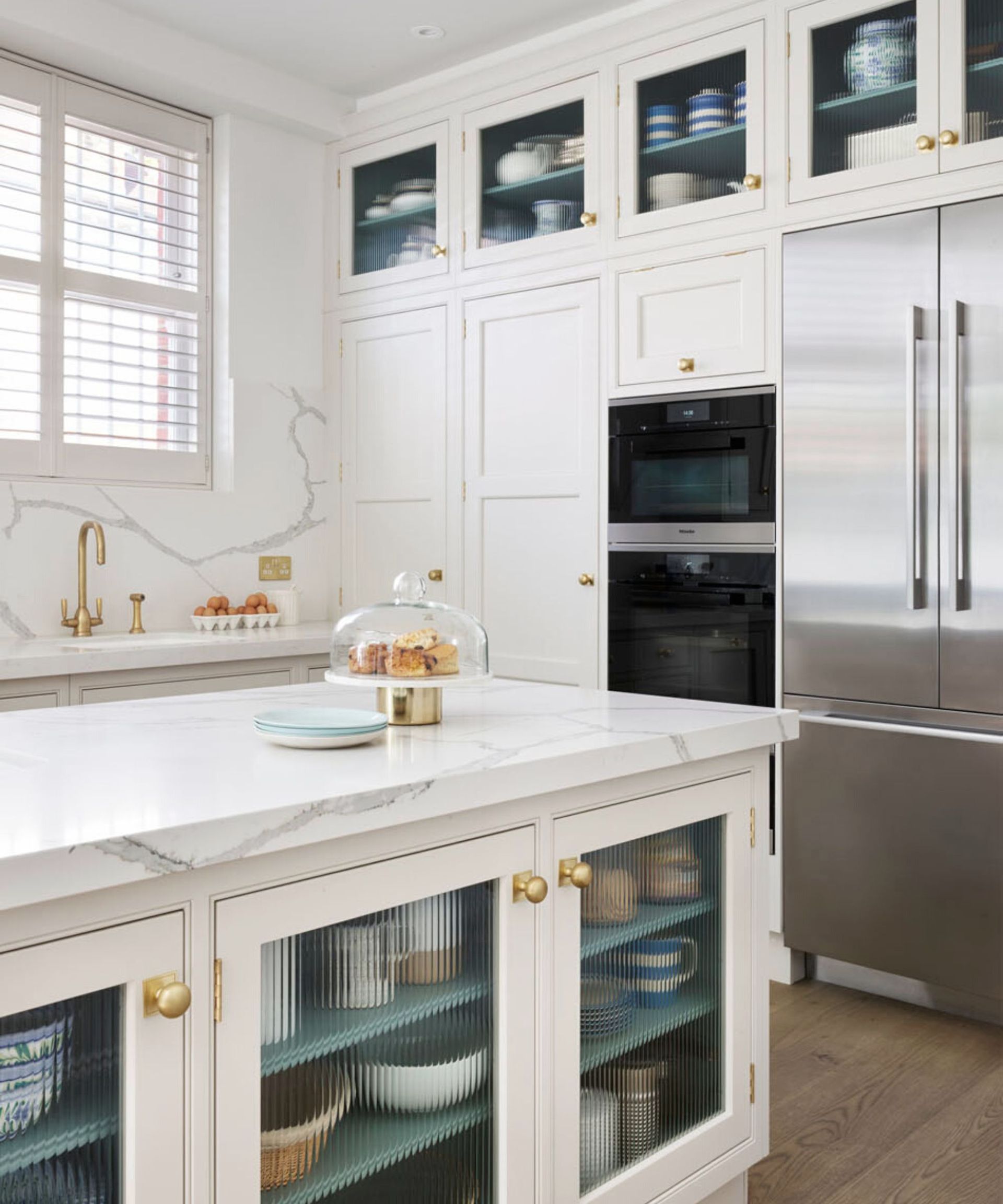 If your kitchen has small square footage, taking advantage of the height of the room is a great way to add to small kitchen storage ideas. 'Utilize every inch of space from the full height, awkward nooks, and the use of islands if you have room,' advises Tom. 'Even though an island will take up floor space, it will benefit your kitchen by ensuring more storage, prep space, and a place to gather and socialize.
'If you do decide on floor-to-ceiling cabinets, these should only be fitted with glass door display cabinets. This will open up the space in a way that opaque cabinetry will not in a smaller kitchen.'
If using glass front cabinets, consider clever kitchen lighting ideas such as in-cabinet lighting to make a feature of your best dinnerware for added warmth, layered lighting, and interesting yet functional decor.
7. Pick paint carefully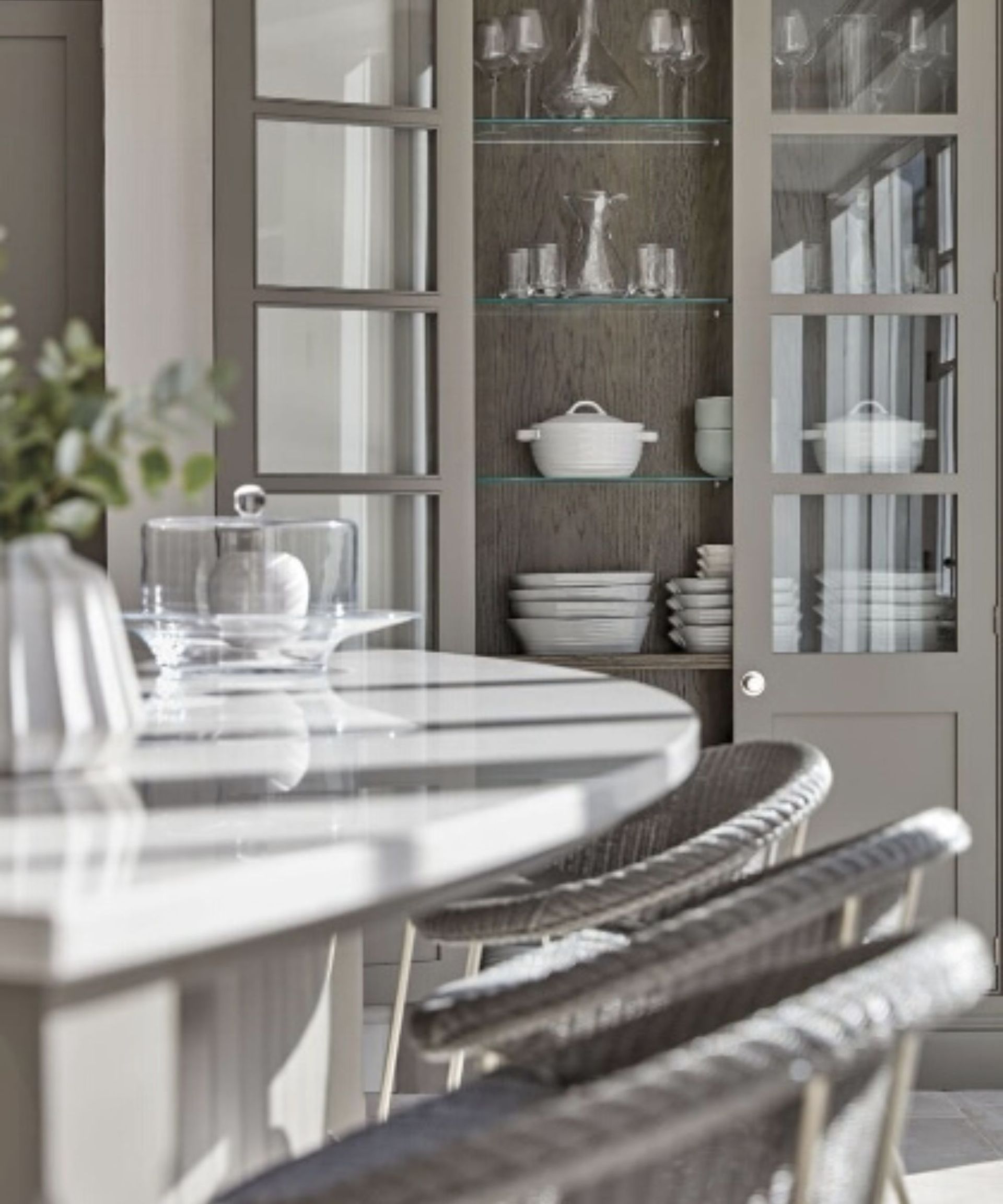 While creating the illusion of space in a small kitchen relies heavily on color, choosing the right small kitchen paint colors can help to make a kitchen more inviting too. Small white kitchen ideas are an obvious choice for making a small kitchen look bigger but using lighter-toned woods or light neutral colors also helps to optically expand the space while adding warmth and visual interest. 'Light tones such as natural oak and white painted cabinetry keep small kitchens feeling light and airy. Mirrored cabinetry or splashbacks help to reflect light around the room and create the illusion of greater space,' Richard adds.
'Small details such as the use of materials is key when designing a small kitchen. Lighter wood finishes and paint colors work well to expand the perceived space of your kitchen. However, whites and creams are less popular at the moment,' Tom says, 'so a great compromise is a smoky grey scheme, using a smoked oak wood paired with matte grey paint. Pair these tones with very light-colored countertops, and your kitchen will look spacious and airy.'
How can you make a small kitchen luxurious?
To make a small kitchen luxurious, consider choosing luxury finishes and high-quality hardware. With a small kitchen, you are able to save more on the fittings in the space and spend more on the smaller details. By choosing the highest quality or artisan finishing details the kitchen will be instantly elevated.
Choose finishes in antique gold, bronze, copper, or brass for warmer toned metals that elevate a space and sit apart from the standard silver or chrome finishes of many standard fitted kitchens.
What color makes a small kitchen look bigger?
As with most small rooms, light shades such as light neutrals, pale pastels, and reflective paint sheens can all help to make a small kitchen look bigger.
Chiana has been at Homes & Gardens for six months, having started her journey in interior journalism as part of the graduate program. She spends most of her time producing content for the Solved section of the website, helping readers get the most out of their homes through clever decluttering, cleaning, and tidying tips – many of which she tests and reviews herself in her home in Lancaster to ensure they will consistently deliver for her readers and dabbles in the latest design trends. She also has a first-class degree in Literature from Lancaster University.