Amazon Black Friday deals: 10 stylish sale selections to shop now
The early Black Friday sales have begun, and we found the most exceptional items featured throughout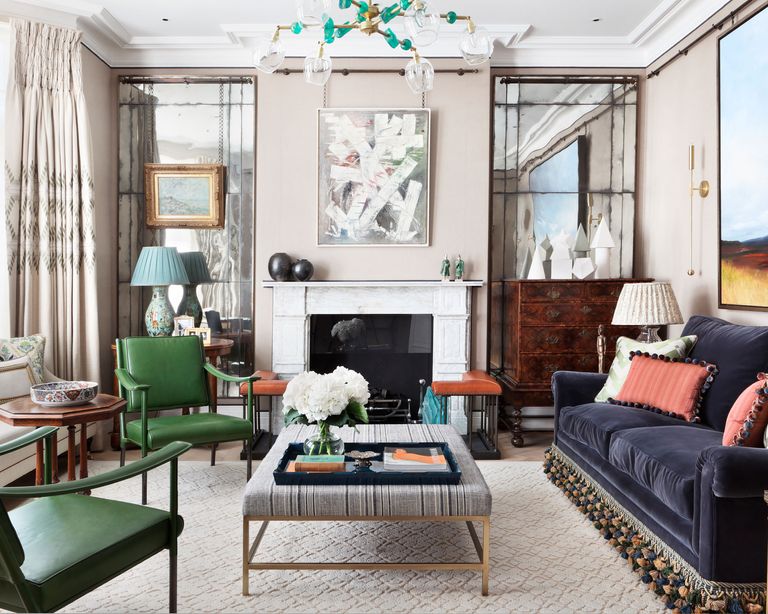 (Image credit: K&H Design)
If you are still on the search for the best Christmas gifts for yourself and loved ones, then you've landed on the right page.
'Tis the season to shop, and all of the early Amazon Black Friday sales are giving us more than one reason to do just that. Whether you are treating yourself to a much-earned gift or hoping to cross all of your loved ones off on your shopping list, Amazon doesn't just have some of the most luxurious items in homeware, but so many we didn't know they sold.
From Le Creuset sales to some of the best non-stick frying pans on the market, we've rounded up the most unexpected-yet-luxurious pieces available to shop during the early Amazon Black Friday sales below.
10 early Amazon Black Friday sales to shop
Whether you need elegant Christmas gift ideas or simply want to treat yourself to something special, here are ten of the most beneficial early Amazon Black Friday sales to shop.
Jonathan Adler Lust Vice Candle l Was $78, Now $39, at Amazon
Transform your home with the help of this Jonathan Adler candle. Featuring glazed porcelain with hand-painted stripes, it's sure to not only be one of the best candles but comes available in a few different designs.
Jonathan Adler Metallic Zebra Dish l Was $32, Now $28.80, at Amazon
Swap out your outdated jewelry trays for this catch-all tray featuring Jonathan Adler's signature high-fire porcelain. Bound to add a playful element, this metallic-trimmed zebra-skin rug design can stand alone or work with a crowd.
Nambé Acacia Wood Chip & Dip Serving Bowl l Was $125, Now $112.50, at Amazon
Score the title of being the 'hostess with the mostess' with the help of this dark Acadia wood bowl that's exceptional. The dark wood shade will seamlessly complement any current table, while the oval-shaped allows its larger 16-inch frame to fit onto any table, whether it's crowded or not.
Nambé Acacia Wood Serving Board l Was $118.69, Now $94.83, at Amazon
From family gatherings to intimate holiday get-togethers, this 18-inch dishwasher-safe serving board will accommodate anything (and everything) from oils to homemade bread.
Nambé Two-Tiered Scoop Server l Was $250, Now $159.74, at Amazon
Think of the possibilities with this two-tiered bowl! Aside from the modern twist on a chip display, this fully-functional piece provides all-in-one-place security; showcase chips on the first tier and use the second for dips: it's the ultimate win-win.
Biddy Murphy Cashmere Merino Wool Blend Throw Blanket l Was $208.94, Now $197, at Amazon
Treat yourself to this luxurious combination of 95% merino wool and 5% cashmere with this beautifully fringed blanket. Wrap it around your work from home station, or showcase it on the best mattress; either way, you won't want to put it down.
DownTown Company Granny Blanket 100% Egyptian Cashmere l Was $250, Now $199, at Amazon
This 100% Egyptian cashmere blanket boosts durability and bridges the gap towards comfort. With a slew of shades available and a near-perfect 4.5-rating, it's no wonder why reviewers deem this blanket "the best investment."
Le Creuset Stoneware Covered Rectangular Casserole l Was $144.95, Now $92, at Amazon
With this rectangular Le Creuset casserole dish, you receive unmatched versatility; from thermal resistance to even temperatures, this piece is perfect for day-to-day use.
Le Creuset Toughened Nonstick PRO Cookware Set l Was $892.95, Now $599.95, at Amazon
This all-inclusive Le Creuset 10-piece set has everything you'll need and more. From sautée pans to frying pans, each item is oven-safe up to 500-degrees and allows for quick, precise cooking.
Amazon Black Friday deals: Quick links
Amazon Black Friday deals: Save on decorations
Amazon Black Friday deals: Save on furniture
Amazon Black Friday deals: Save on garden furniture
Amazon Black Friday deals: Save on bedding
When does Amazon Black Friday officially start?
While the official start to shopping all of the Amazon Black Friday deals is a few weeks away, there is plenty of items to shop for ahead of the November 26th date. From now until then, Amazon is launching a slew of early Black Friday sales on everything from the best home fragrances to the best vacuum; be sure to check back periodically as we update our page throughout it all.
Brittany Romano is Future's U.S. Shopping Editor, residing on the Upper East Side in New York City. Originally hailing from Connecticut and a graduate of New England College, Brittany started her career as a freelance fashion market assistant at Marie Claire. She later joined AMI, where she designed a highly profitable commerce vertical. Noted for her award-winning content, she's covered everything from celebrity beauty hacks to the most lavish home decor; Brittany has maintained her penchant for the finer things in life.
If a genie granted Brittany one wish, it would be for Kelly Wearstler to bring her vision to life and transform her living space, but until then? You'll find Brittany continuously evolving her chilled-out sophisticated style, shifting her attention to eclectic pieces (with a hint of retro), grounded by a rich understanding of history, focused on functionality, luxury, and quirkiness.
Find her on Instagram @ItsBrittanyRomano