30 October Prime Day products under $100 that you actually need – but they're going fast
From KitchenAid to Le Creuset, our shopping experts have found the biggest deals on the best brands. Here are 30 of the best deals that you can buy for under $100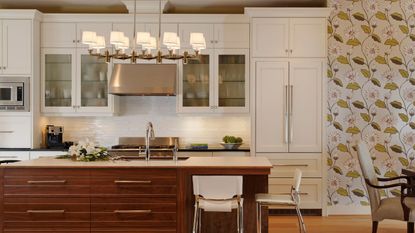 (Image credit: Getty Images)
There's plenty of big discounts across Amazon during October Prime Day. However, the sales are coming to a close and some of the best discounts are only just landing. Time is short, the discounts are huge, and thankfully, our team of expert shoppers have collected the best 30 deals which are under $100.
Amazon discounts can be great but there are a lot of cheap, low-quality products on sale. But these aren't useless things that you'll regret spending money on. They're home staples and essentials; the ones you'll quietly boast about when people admire them. From Philips and KitchenAid to Le Creuset and Martha Stewart products, there's plenty of luxury deals that you can have for a little less money than normal.
Our team is covering everything Prime Day related and we have been tracking all the deals for weeks. We're covering the best Prime Day deals, monitoring Prime Day prices on our Prime Day live blog, as well offering advice on how to shop this incredible sale period. Here I've pooled our best products available for under $100.
If you're looking to grab the best deal before midnight, you're in the right place. Here's everything you need to know to make the most of the final day of sales.
Quick Prime Day Links
Prime Big Deals Days are still running, bringing big discounts on a wide range of products. Our product testers have found some Amazon Prime Day deals that can save you hundreds of dollars. However, these offers are only for Amazon Prime members, and we've also seen some counter-sales from other big retailers. If you want to head straight to the deals, here's what's on offer:
30 October Prime Day products under $100
The cost of luxury, good quality products rarely comes in under $100, especially when you're looking for top brands. This Prime Day, you're in luck. We've found some of our favorite air fryers, blenders, food processors and more for under $100. Whether you need a housewarming gift or you want to uplift your kitchen, look no further than these excellent deals.