Best coffee maker for beginners 2023: approved by a barista
Coffee is full of bravado and machismo that can put off first-time baristas. These are the best machines to help you get started.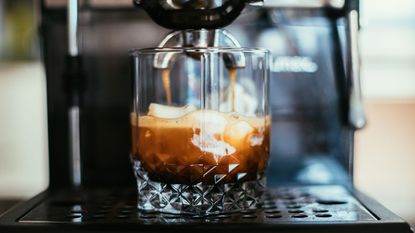 (Image credit: GettyImages)
Sign up to the Homes & Gardens newsletter
Decor Ideas. Project Inspiration. Expert Advice. Delivered to your inbox.
Thank you for signing up to Homes & Gardens. You will receive a verification email shortly.
There was a problem. Please refresh the page and try again.
You'd think the most popular drink in the world would be less pretentious. Yet the coffee world is overstuffed with pompous jargon and terminology, and if you don't know where to start, it can be pretty confusing to get going with making your own coffee at home.
What's worse, it can become pretty expensive. Marketers rely on first-timers shelling out hundreds of dollars on expensive, technical machines which they claim can turn you from a beginner into a barista. The most expensive we've ever covered was an unbelievable $6,000 (yes, those are three zeros).
That's why I've gone back through dozens of our coffee maker tests and articles to set out the simplest, easiest machines to use if you've never pulled a shot before. If you don't know your portafilter from your pour-over, you're in the right place.
These machines have ben put through their paces by our experts, in particular our in-house barista Laura Honey. Our tests found that these machines were the easiest to use among all of the different types of coffee maker we've tested.
Best coffee makers for beginners 2023
You can trust Homes & Gardens. Our expert reviewers spend hours testing and comparing the latest products, helping you choose the best for you. Find out more about how we test.
Best bean-to-cup coffee maker for beginners
Best bean-to-cup coffee maker
Specifications
Coffee type: Espresso, Coffee, Hot Water, Cappuccino, Latte and Americanox
Dimensions: 9.6"W x 17"D x 14.6"H
Pressure: 15 bar
Warranty: 2- years
RRP: $799.99
Reasons to buy
+
Easy to clean
+
Fully automatic
+
Good size
+
Brilliant milk frother
If you're a true beginner and the thought of tamping down beans and working out pH balances turns you off, this does everything for you from bean to cup. It's a true fire-and-forget coffee maker. Pour the beans in, add milk to the reservoir, and push a button. That's it. Espresso, latte, cappuccino, macchiato; all without you having to learn how to froth milk.
Most of the parts are dishwasher-safe, so its easy to keep clean, and though it's relatively large it will still easily fit under your countertop.
As with a lot of bean-to-cup coffee makers, this is pretty loud when it's running. You should also remember what I said above about price. This is pretty expensive, so expect to spend at least $700 outside of sales periods.
Our Philips 3200 Series Fully Automatic Espresso Machine review has more information.
Best drip coffee maker for beginners
Best value coffee maker
Specifications
Coffee Type: Drip
Dimensions: 13.5" x 10.5" x 7"
Cups: 8
Warranty: 2 years
RRP: $199.95
Reasons to buy
+
Brew a single cup or a full carafe
+
BetterBrew precision brewing meets SCA Golden Cup Standard requirements
+
Simple to use
Reasons to avoid
-
The water tank isn't removable
-
Not programmable
Drip coffee is by far the most popular type of coffee in America, so most readers will need one of these to get started. This is the easiest drip coffee maker we've found.
You can see in the image above that there's only three buttons on this thing. The process is simple. Once you've filled up the tank with water and added your ground coffee, just enter how much coffee you want and hit start. There's nothing else to do. It only takes 6 minutes to brew a whole pot, and when it's done, the coffee sits in a double-wall, vacuum-insulated thermal carafe that will keep your drink warm for hours until you want another cup.
But don't think you're sacrificing quality for simplicity. This coffee maker is one very, very few coffee makers that meet the Specialty Coffee Association's Golden Cup Standard and can brew a whole pot in less than six minutes.
Of course, the payoff here is that there's no way to adjust the program or customize your coffee, but if you're a beginner, that means there's nothing that can go wrong.

All the detail is in our OXO Brew 8 Cup Coffee Maker review.
Easiest to use
3. Breville Barista Express
Best espresso maker for beginners
Specifications
Dimensions: 12.5 x 13.8 x 15.9 inches
Portafilter: 54 mm
Pressure: 15 bar
Water tank capacity: 67 oz
Grind settings: 16
Reasons to buy
+
Easy to use
+
Adjustable features
+
Quick transition between steam and espresso
Reasons to avoid
-
Requires technique practice
-
Quite big
Some of you will be impatient for a real coffee maker. The above are all well and good, but I want to get hands on. I want a tamp, a portafilter, a steam wand, the works.
If you want to get started as a home barista, Laura recommends Breville's Barista Express. It has some useful features to help you nail your coffee technique while giving you scope to learn and experiment.
The best feature is an integrated grinder with an auto dose function. That means you can get the perfect espresso every time. There's no weighing out your grind to the gram. The machine will dose out the precise amount of coffee straight into your portafilter, so you can't over-or-under extract your shot when you pull.
The steam wand is fast and simple to use and great for beginners to learn on. There's no annoying quirks, so while it'll take some practice to get your latte foam art up to scratch, it won't take long.
This machine looks beautiful on a countertop, but you'll have to make some room for it as it has a pretty big footprint.
You can find out more in our Breville Barista Express review.
Best single-serve
Best single-serve coffee maker for beginners
Specifications
Tank size: 38.7oz./ 1.1ltr
Pressure: 19bar
Dimensions: H31.7 x W14.28 x D42.9 cm / 12.4 x 5.5 x 16.88in
Reasons to buy
+
Small footprint
+
High pressure
+
Made from recycled plastic
+
Works with Nespresso Vertuo capsules
Reasons to avoid
-
No built-in milk steaming
-
Not compatible with Nespresso OriginalLine capsules
Single-serve is another good place for beginners to start. There's none of the control of an espresso machine but there's a huge breadth of drinks to try thanks to single-serve coffee pods. If you're just graduating from sweet Starbucks lattes to more intense flavors, a Nespresso subscription offers you a lot to try if you're just starting out in coffee.
It's simple to use. It has a single button at the top to set it going and can brew a full mug in under 30 seconds. I used to have one of these until I switched to a Bialetti and you can't beat it for speed. It was a godsend last year when I was working long, fast shifts covering Black Friday. You throw a pod in the top, hit the button, and can be back at your desk inhaling caffeine before you even realise you've done it.
It also uses a very centrifuge to spin out your coffee from the pod, and this is what sets this single-serve maker apart from the crowd. On test, we found that this machine is one of few single-serve coffee makers to make a genuine crema (the cream that sits on top of an espresso shot). Unlike other single-serve pods which approximate this with creamer and other additives, this coffee maker makes it with air and water, just as it should be.
However, the reason why I switched from this to a more involved coffee maker is that while this is fast and simple, it doesn't always taste incredible. When we've tested it in the kitchen alongside other coffee makers we always find a little acidity that isn't always pleasant. The Nespresso subscription is a fairly big ongoing cost, and this machine lacks the ability to steam milk, so you need to invest in the Nespresso Aeroccino to complete the coffee experience.
There's more information in our full Nespresso Vertuo Next review.
How we test
We put a lot of thought into how we test the best coffee makers. We always test an espresso, Americano, and cappuccino to asses the range and depth of each coffee maker. But we don't stop there; if a coffee machine claims to make sixteen different types, well, we'll test them all.
We make sure to use the same coffee beans in each test, so that we can compare how well the flavors and aromas of the coffee has been extracted. If a machine can froth milk, we will test non-dairy milks too, as these can be temperamental.
Our experts have years of experience as product testers, and several have trained as baristas or worked in coffee shops, so we have lots of experience on to draw on.
Meet The Expert
Laura is our eCommerce editor. Before Homes & Gardens she studied English at Oxford University. Alongside her studies, she qualified and worked as a barista, which makes her our certified expert for all things coffee. Laura has also worked on the other side of the aisle for luxury retail brands. She looks for products which have been designed with thoughtful finishes.
Coffee maker FAQs
What's a portafilter?
A portafilter is a basket with a handle that holds your coffee grounds. You tighten it into an espresso machine, which then forces high-temperature, high pressure water through these tightly-packed grounds to make coffee.
What's a tamp?
A tamp is what you use to press your coffee down in the portafilter to it's ready to extract.
What's the best type of coffee for beginners?
The most basic building block of all coffee is an espresso. Once you're happy with pulling espresso shots, you can move onto trickier types of coffee like lattes and cappuccinos.
What's the best type of coffee for beginners?
The most basic building block of all coffee is an espresso. Once you're happy with pulling espresso shots, you can move onto trickier types of coffee like lattes and cappuccinos.
---
Final thoughts
Coffee is a very straightforward drink. It's only as complicated as you make it, so don't feel like you have to get all technical with your home brews.
Sign up to the Homes & Gardens newsletter
Decor Ideas. Project Inspiration. Expert Advice. Delivered to your inbox.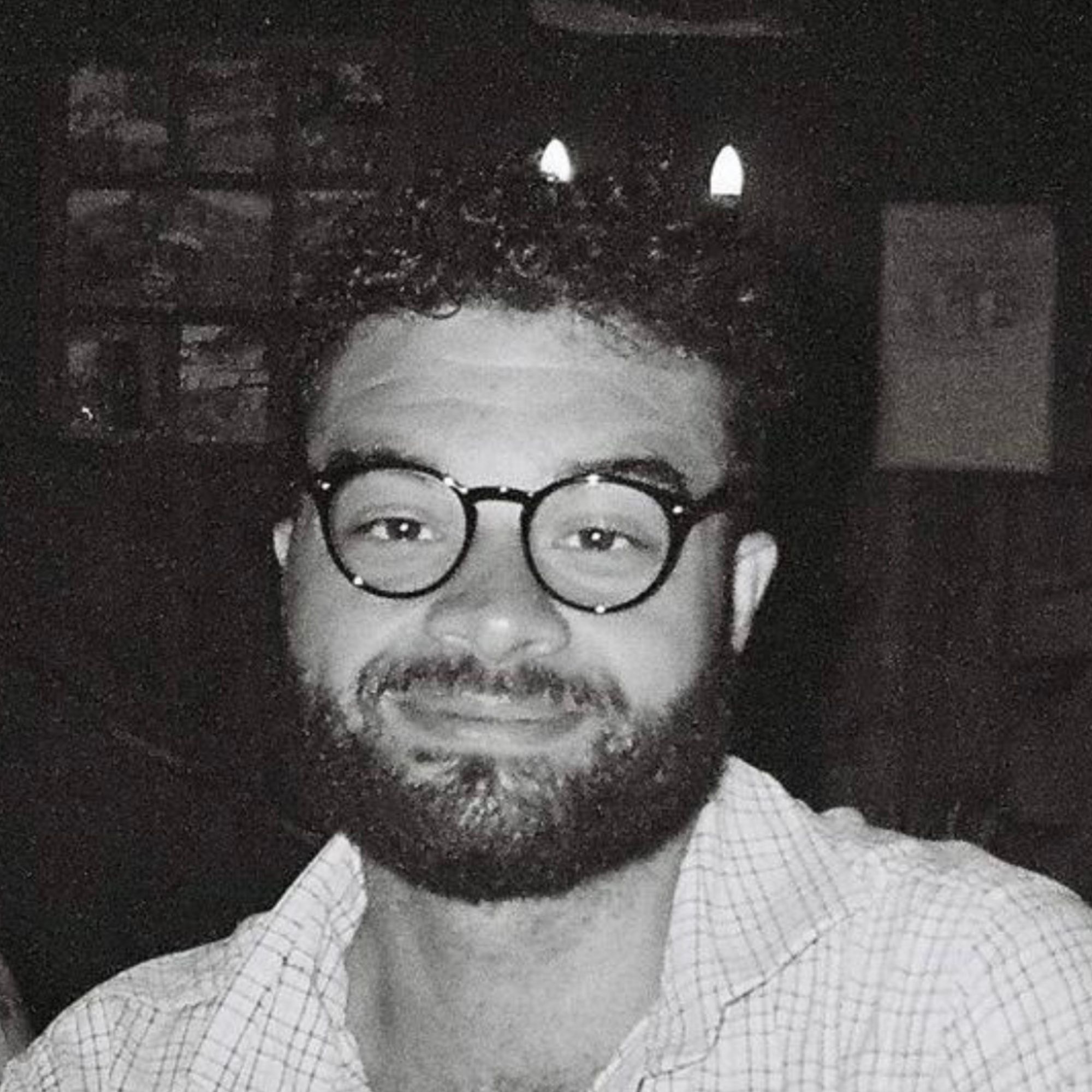 As Head of eCommerce, Alex makes sure our readers find the right information to help them make the best purchase. After graduating from Cambridge University, Alex got his start in reviewing at the iconic Good Housekeeping Institute, testing a wide range of household products and appliances. He then moved to BBC Gardeners' World Magazine, assessing gardening tools, machinery, and wildlife products. Helping people find true quality and genuine value is a real passion.