What type of lighting is best for bedrooms? Experts say this combination is essential for good sleep
Make your bedroom lighting work harder with these expert tips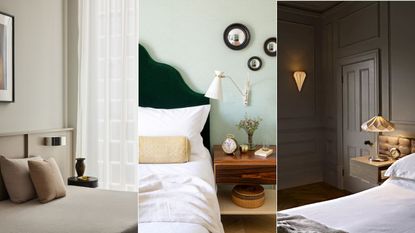 (Image credit: Husband Wife / Kitesgrove / Origional BTC)
Given that bedrooms are predominantly for sleeping, getting the lighting right is sometimes overlooked. Despite this, it is a more practical space than we give it credit for – so what type of lighting is best for a bedroom?
From getting ready in the morning to preparing for bed with a good book, bedroom lighting works hard to keep our rooms functional at any time of the day. Using bulbs that are too harsh, or not having enough lamps could all make our bedrooms less zen.
Here, experts explain what type of lighting is essential for a bedroom – from the type of bulb to lighting layouts.
What type of lighting is best for bedrooms?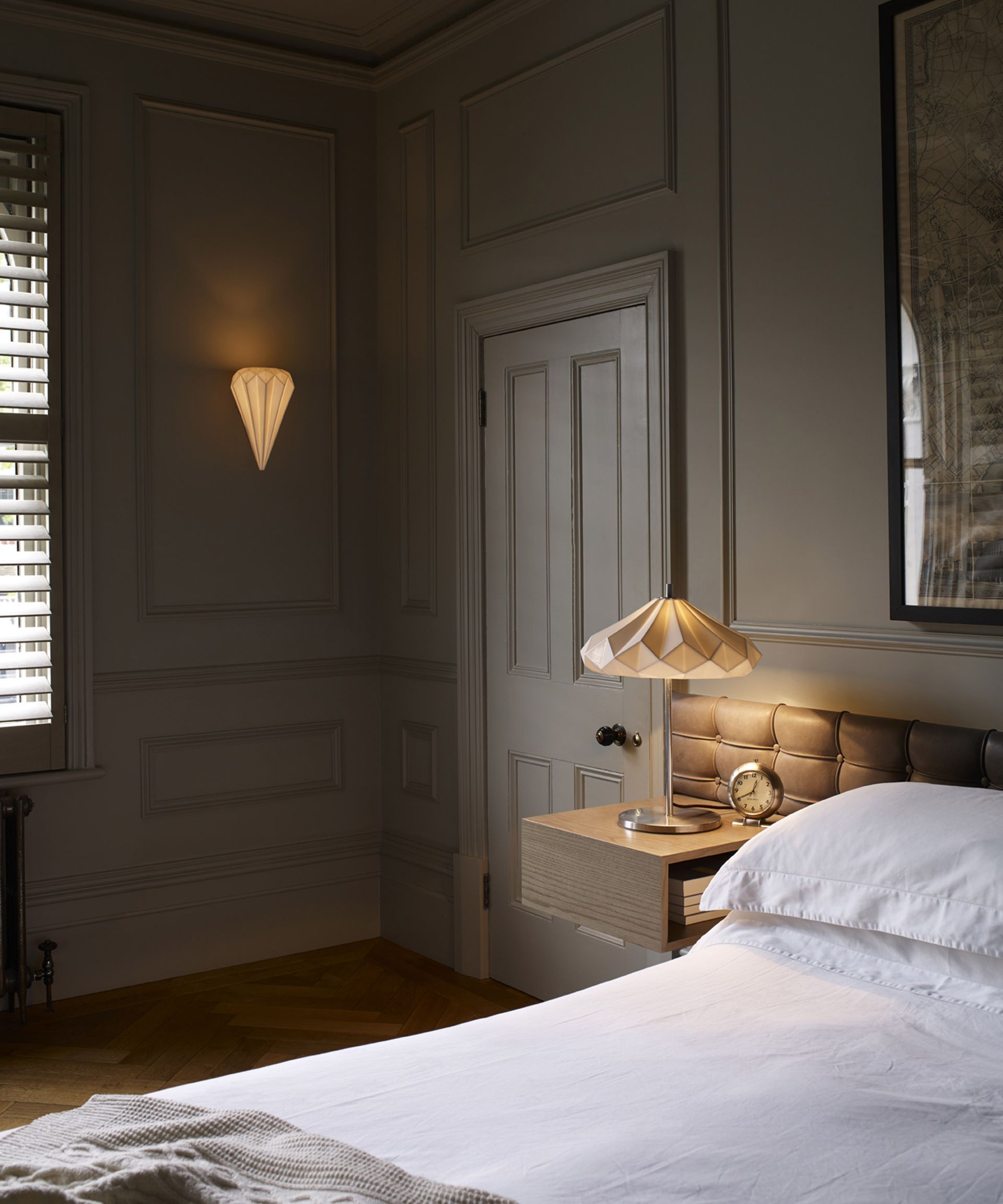 It can be easy to focus on the aesthetics and look of a lamp or pendant when buying lighting, but it is arguably the bulb that has the biggest impact on the look of a space. In fact, one of the biggest bedroom lighting mistakes is choosing the wrong temperature bulb for bedside lighting or dressing tables.
'The lighting mistake I see most often is when people purchase "daylight, white" colored LED bulbs, and it turns everything blue!' says Sara Johnson of Sara Johnson Interiors (opens in new tab). 'I always recommend warm light bulbs and dimmable lights, if possible.'
'When it comes to the type of bulbs, it's best to use LED bulbs in the bedroom,' adds Artem Kropovinsky, interior designer and founder of NYC studio Arsight (opens in new tab). 'They are energy-efficient and have a long lifespan. For bedside lamps, it's best to use warm white light to create a cozy and inviting atmosphere. For a dressing table or vanity, on the other hand, it's best to use a cool white light for accurate color rendering.'
Perfecting your bedroom lighting is also about maximizing the impact of natural light during the day to help spur you out of bed each morning and boost your mood. 'If possible, also try to use natural lighting by keeping windows uncovered or adding skylights. This will help create the perfect balance between illumination and ambiance,' suggests Shaun Martin, real estate professional, land developer, and CEO of We Buy Houses, Denver (opens in new tab).
The best lighting layout for bedrooms
Once you know which bulbs to use and where when planning bedroom lighting, curating the right combination of lighting types from ceiling lights to reading lamps will complete the space.
1. Light the space according to its size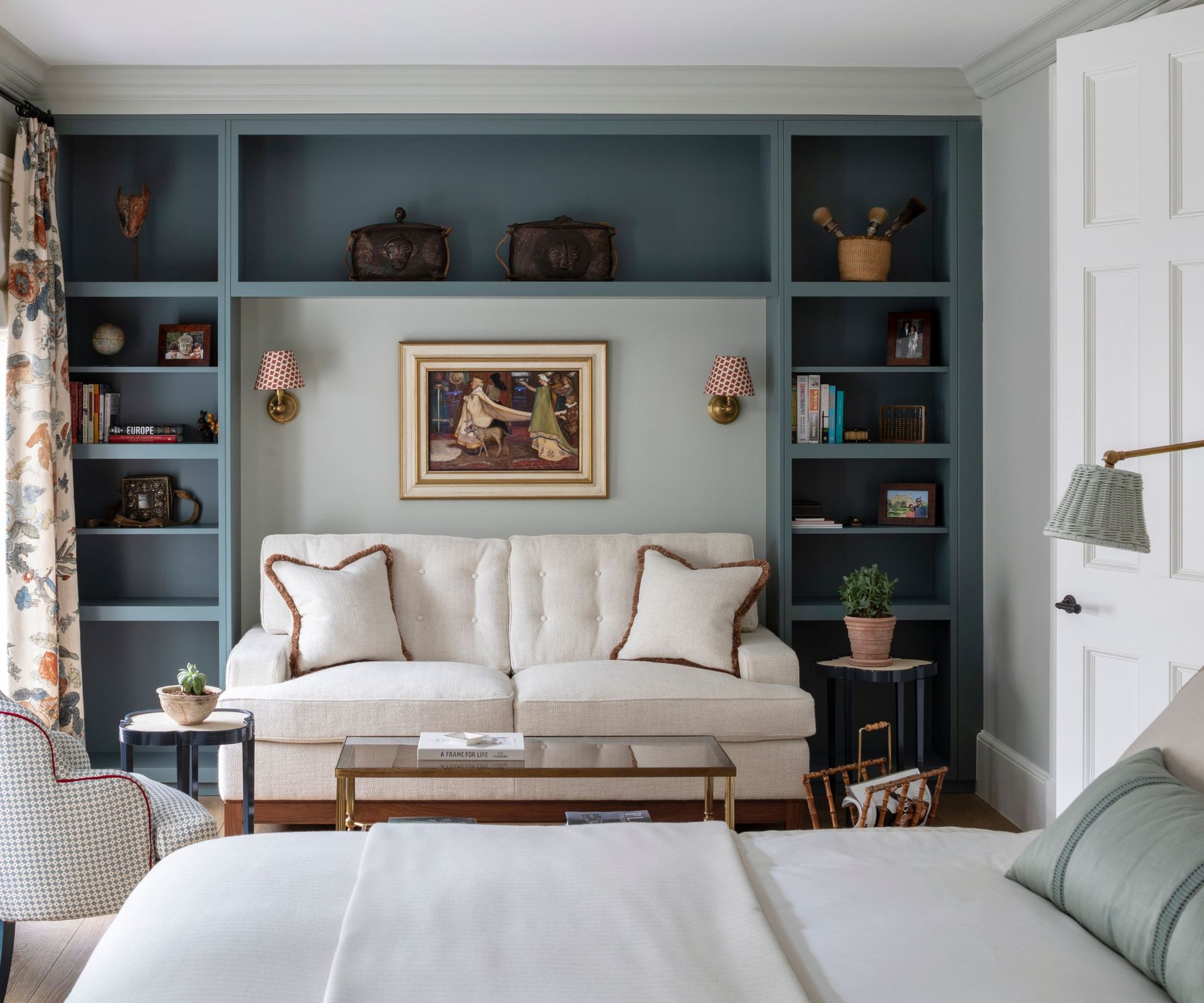 'The best lighting for a bedroom will depend on how large it is and how many functions it is serving,' begins Katie Lion, senior interior designer at Kitesgrove (opens in new tab). 'For example, small bedrooms might only need a pendant and wall lights to bedsides to increase bedside table surface space, while a larger bedroom has more space to create different focal points such as an inviting armchair with a floor lamp or task lighting to illuminate spaces such as desks or wardrobes.'
2. Layer lighting for a cozy, inviting glow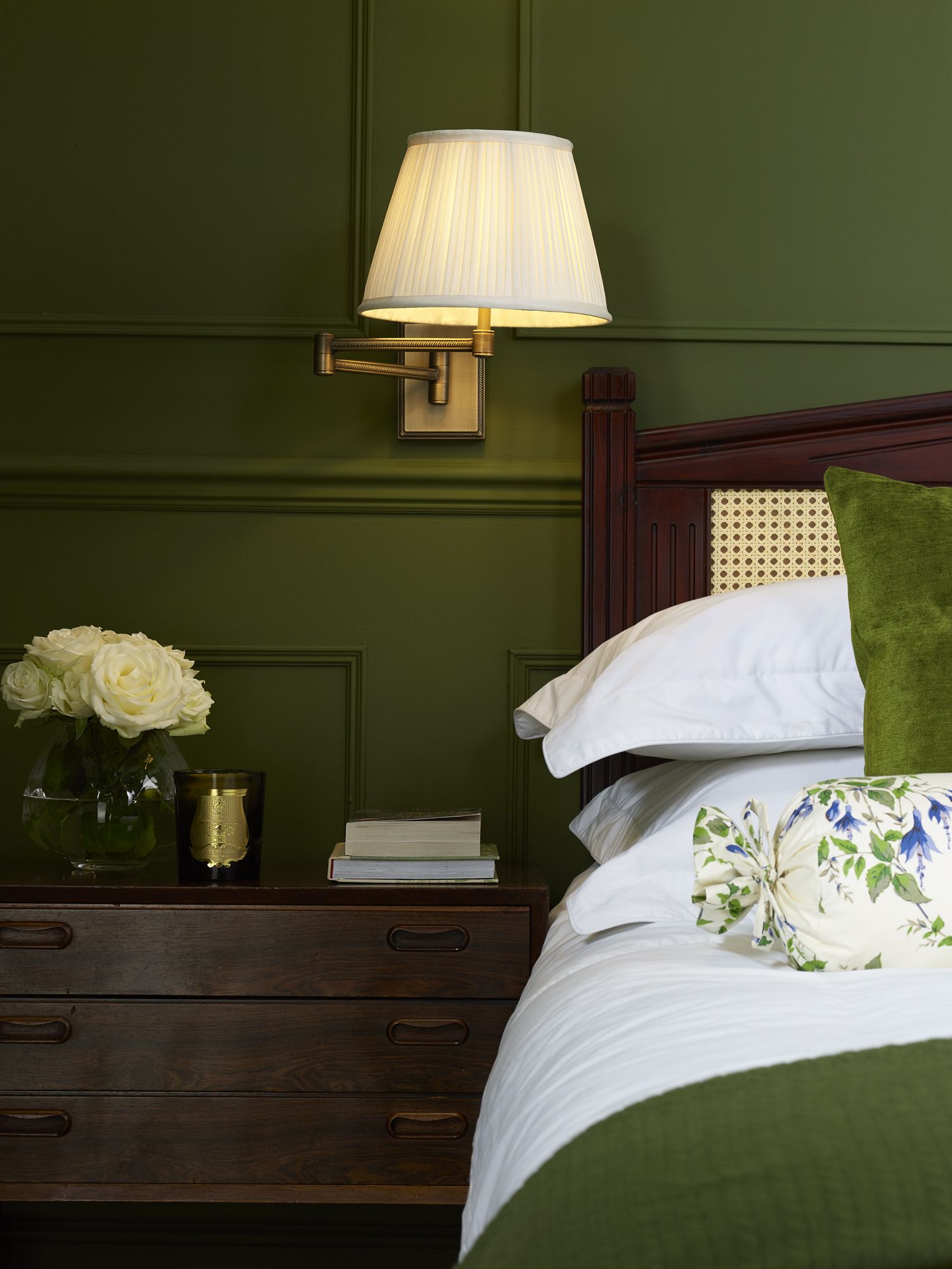 'I always layer lights in a bedroom design,' adds Sara Johnson of Sara Johnson Interiors (opens in new tab). 'Overhead lights, but never a light on a fan, pretty lamps that flank the bed, and wall-mounted reading lights that are easy to switch off when laying in bed.'
3. Consider non-conventional lighting like candles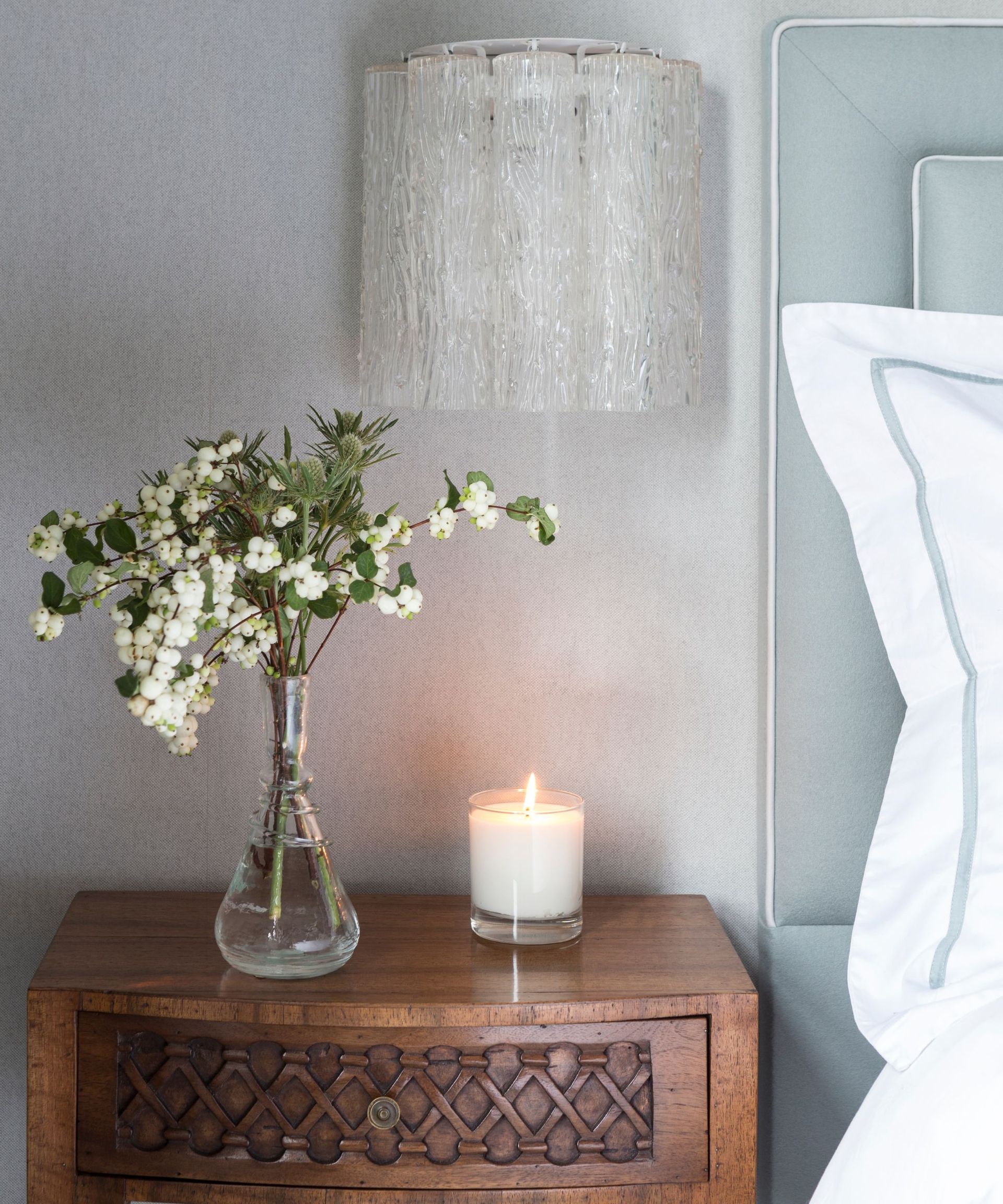 Conventionally wired lighting is not the only addition a bedroom needs, suggests Susie Atkinson, designer and founder of Studio Atkinson (opens in new tab). 'Real or battery-operated candle lamps are a nice addition to a bedroom or master bathroom to help create a romantic or cosseting atmosphere,' she says. What's more, they can help make a bedroom cozy, and make a bedroom feel warmer too – what's not to love?
Is warm or white light better in bedrooms?
Warm lighting is often the better choice for bedrooms, especially for bedside lamps and reading lights, as they emit less harsh, blue light and can help promote good sleep. That is not to say that bright white lights have no place in a bedroom at all, however, as they provide excellent lighting for dressing tables and vanities to help in accurately applying makeup or styling hair.
How bright should your bedroom light be?
When properly lighting a bedroom you should aim to have around 10-20 lumens per square foot of space. This will give you the basic amount of light needed for the space to keep it functional.
Chiana is a junior writer for Homes & Gardens having joined Future plc as a new graduate in 2022 after achieving a 1st class degree in Literature at university. She first became interested in design as a child after spending her summers helping her parents redecorate her childhood home. As a long-time reader of Future's homes titles, Chiana is constantly finding new inspiration at work as she focuses on emerging trends, how-to's, and news pieces.