8 new tricks for transforming rooms with paint, by Farrow & Ball's color expert
Explore the inspiration behind the new Farrow & Ball collection and discover the best ways to use it in your home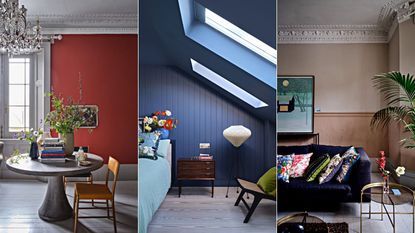 (Image credit: Farrow & Ball)
Great news: there's a brand new Farrow & Ball paint collection – the first in four years – and with it comes a raft of new ways to decorate, thanks to an exclusive chat we had with the brand's Color Curator Joa Studholme.
We are forever on the lookout for new paint ideas and clever paint tricks to update our homes – and our moods. So, we were pretty delighted to discover that Farrow & Ball's new color collection is inspired by moments of joy and comfort. Happy room ideas here we come.
'When creating these colors, we were influenced by experiences of joy and comfort that we all need to celebrate now. They are designed to refresh and bring delight into our homes. On account of our spending more time at home, it is beneficial to use lighter colors to live in during the day and stronger colors to retreat to at night. Celebrating the natural light and defining our working day from our relaxing evenings,' says Joa.
Here, we look at the new ways Joa is suggesting for using these colors around the hom, talk to her about the inspirations for the collection and why she thinks color is so important.
As Farrow & Ball's Color Curator and author of titles including Recipes for Decorating and How to Decorate, it's no surprise that Joa Studholme knows Farrow & Ball's palette and finishes inside and out. Joa has been with the brand or over 25 years – in that time, she's developed color ranges and consulted on design projects all over the world, as well as helping countless color consultancy customers to transform their homes.
1. Use paint to play with proportions
Paint trends are once again moving away from uniform-colored walls the two-tone approach splitting walls with different paint colors can not only add an interesting visual impact to living room paint ideas or bedroom paint ideas, but can also change a space's proportions.
'An alternative to the feature wall is to use two colors split horizontally on all walls,' says Joa Studholme. 'If this is done without a chair rail and preferably taken over doors, windows, and joinery you will achieve a very modern look.'
Use lighter colors on the upper parts of the wall and ceiling to make a room feel larger and brighter, and reverse the process for a more inviting appeal – to make a large living room feel cozy, for example.
2. Know that a small feature can create big impact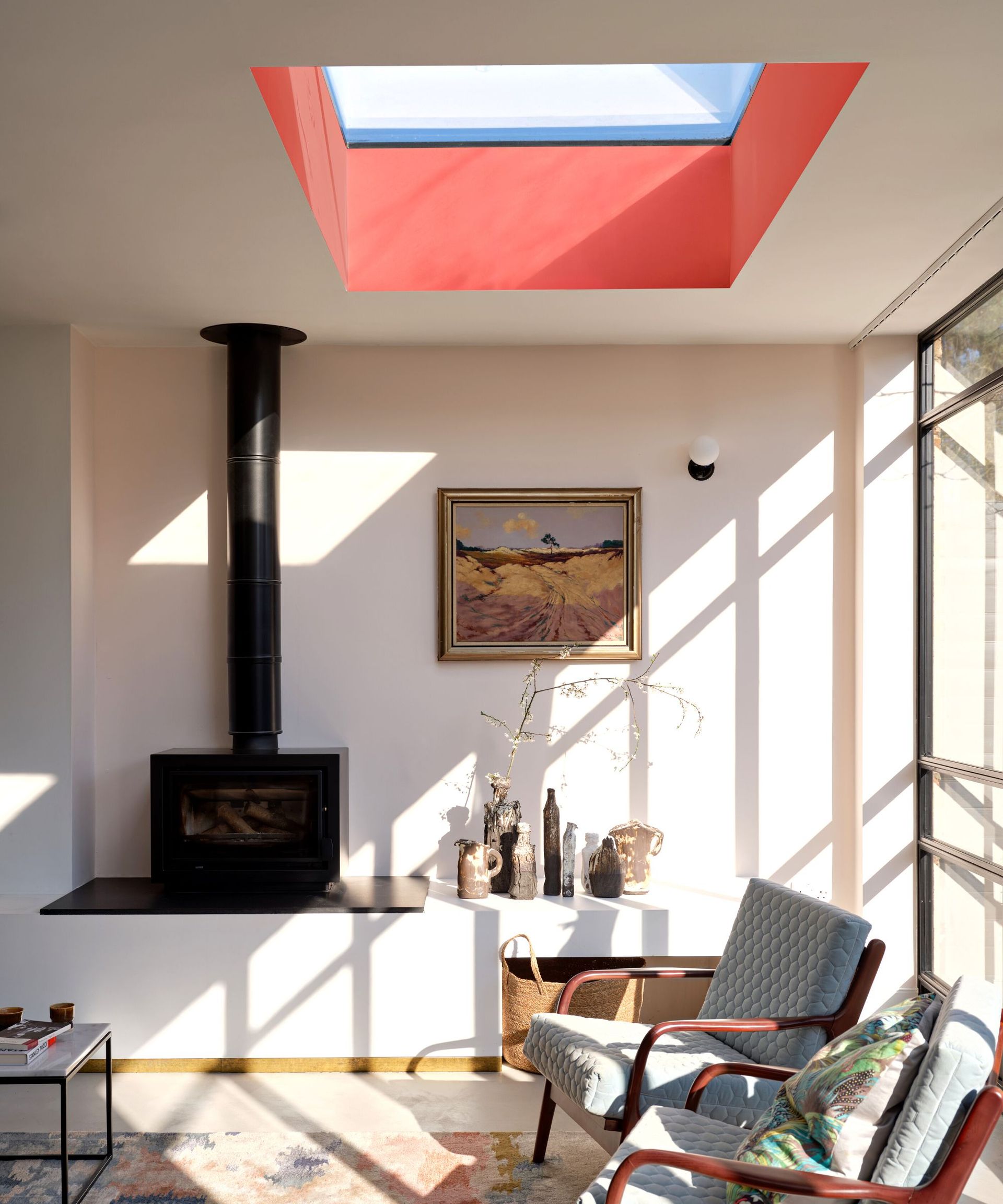 Accent wall ideas are nothing new but creating small paint features for impact is remaining a popular interior design trend.
Painting a door a bold shade, or picking out trim or a window frame, for example, can be transformative, with minimum impact.
'Using our new spicy red Bamboozle might feel a little overwhelming, but it can do wonders if introduced in the smallest of ways,' explains Joa. 'I favor it on a feature door to add some buccaneering spirit to your home.'
With red being the most eye-catching color according to designers, this approach for red room ideas will also help to warm up and dress your interiors without overwhelming them.
3. Introduce a statement ceiling
Ceiling paint ideas are a wonderful way of adding interest to a room and introducing color to your fifth wall.
'If you have a picture rail in your room, then consider adding a different color to the walls above it and over the ceiling,' suggests Joa. 'One of my favorites is to use delicate pink Tailor Tack on the walls, with new green Whirlybird – this is such a playful scheme, leaning on the enduring pairing of pink and green. It is certainly one that will make you smile!'
After designers gave us five reasons why you should never paint a ceiling white, we are just itching to give these new colors a chance on our ceilings.
4. Pair bold, adventurous shades
When deciding on color combinations for rooms, there can be something comforting about playing it safe. However, pairing adventurous shades – our creating adventurous pairings – can inspire and bring joy.
'There are numerous color combinations you can use from our new collection. One of my favorites is to use pared-back Stirabout on the walls with fiery Bamboozle for a bookcase or dresser,' Joa enthuses.
If you wish to play it safer, however, 'for the less adventurous the more traditional green Beverly used on all woodwork feels wonderfully dependable with a modern twist,' Joa adds.
6. Toy with tricolor
A beautiful decorating idea is to combine three shades that sit close together on the color wheel in one room to create depth while maintaining uniformity. The combination of different shades of the same color will allow a modern or minimalistic space to remain interesting and layered.
'Our new subtle green Eddy is designed to be layered alongside existing Farrow & Ball favorites French Gray and Treron,' explains Joa. 'It is wonderful to use all three of these colors in one space. One on walls, another on woodwork, and the third on furniture, in any combination. This will result in a beautifully designed scheme with a strong connection to nature.'
7. Choose blushes for a cozy space
As pinks have been named the most beautiful color to decorate with by paint experts, it is unsurprising that pink room ideas feature heavily in the new Farrow & Ball collection.
'Moody plaster color Templeton Pink works perfectly alongside Setting Plaster and Pink Ground,' Joa says. 'They too can be layered in one space or seen as a wider choice for those who favor these blush colors, which feel like they are giving you a great big hug.'
They are a great way to make a large living room look cozy, too.
8. Update your kitchen cabinet with color
Kitchen color ideas need not be restricted to the walls or ceiling. Rather, learn how to paint kitchen cabinets to explore this wonderful collection on every surface of the room.
'The combination of our new blue Kittiwake – a modern twist on Lulworth Blue – with new charcoal Hopper Head is always a winning combination, especially when Kittiwake is used on kitchen units and Hopper Head on a kitchen island, dresser, or even just table legs,' suggests Joa.
How does color affect our relationships with our homes?
'Following the pandemic, our relationship with our homes has changed, and they need not only to provide us with succor but to show off our personal style,' says Joa Studholme. 'Color can help us to create memories – to raise our mood or to create a feeling of calmness. The eleven new colors we have created give more choice, whether you favor gentle lights or dramatic atmospheric darks.'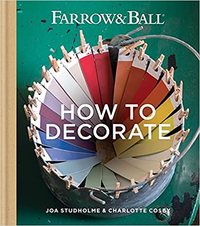 Farrow & Ball How to Decorate available at Amazon
Set to become the bible of home decoration, Farrow & Ball How to Decorate provides a highly practical and inspirational guide to the successful use of paint and paper in any home, large or small, urban or country.
Sign up to the Homes & Gardens newsletter
Decor Ideas. Project Inspiration. Expert Advice. Delivered to your inbox.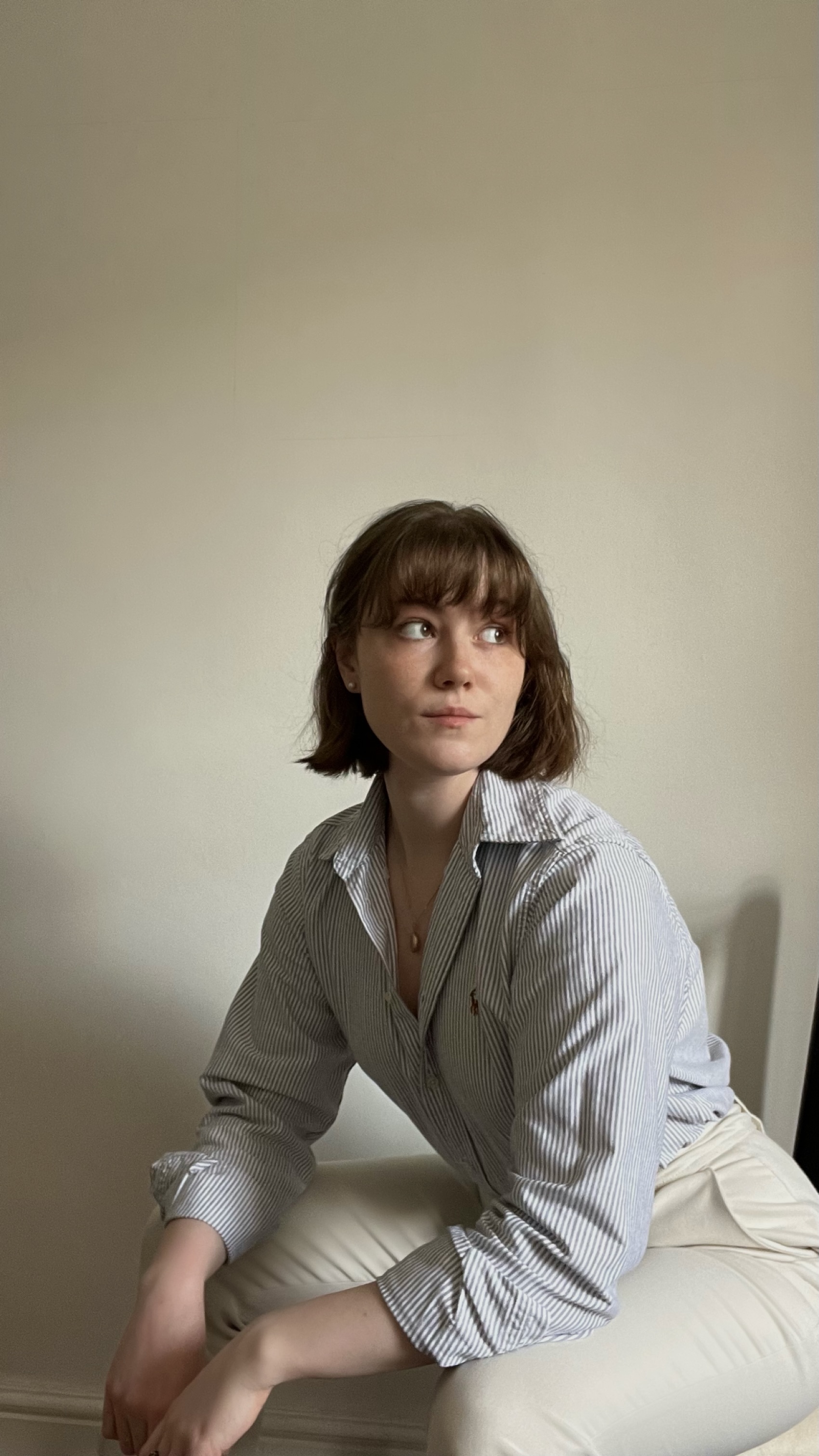 Chiana has been at Homes & Gardens for a year, having started her journey in interior journalism as part of the graduate program. She spends most of her time producing content for the Solved section of the website, helping readers get the most out of their homes through clever decluttering, cleaning, and tidying tips – many of which she tests and reviews herself in her home in Lancaster to ensure they will consistently deliver for her readers and dabbles in the latest design trends. She also has a first-class degree in Literature from Lancaster University.