We're calling it: the Shark Stratos is the best deal of Presidents' Day
Move over, mattresses – this humble vacuum cleaner is the best value today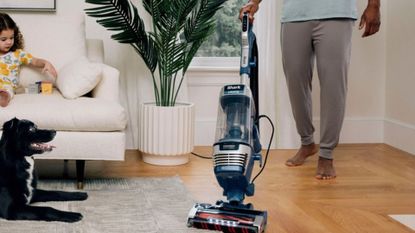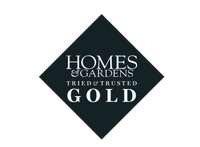 (Image credit: SharkNinja)
Presidents' Day is here, bringing plenty of discounts on everything from air fryers to mattresses.
After sleuthing around the internet, following leads and comparing the best of the best, I've found the very best home deal. It's not the most glamorous, but it will save you money and keep your home clean.
I'll show my working below, but for my money the best deal this Presidents' Day is for one of the best vacuums for pet hair: the Shark Stratos, with $130 off. It's a better deal than any other I've seen.
Written by
Alex is Head of eCommerce at Homes & Gardens and spends his days trawling the internet for the latest product launches and deals, as well as testing homes products in our specialised test facility. Before H&G, his first ever job in consumer journalism was testing the best vacuums, so he has hours and hours of on-test vacuuming informing his work.
About our reviewer
About our reviewer
Camryn Rabideau
Camryn Rabideau is a freelance writer and product reviewer who has been testing home goods, including vacuum cleaners, for several years. She tested the Shark AZ3000 Stratos Upright Vacuum from her small homestead in Rhode Island. As the owner of two dogs and a cat, she's always looking for the best products to help keep her home (at least somewhat) free of pet hair.
When Camryn is not tinkering around with the latest home gadgets, she spends her time tending to her animals, working in her garden, or crafting.
Jump to the deal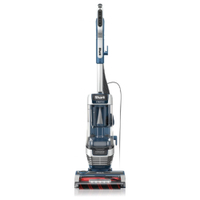 Shark Stratos Upright Vacuum | was $429.99, now $299.99 at Best Buy
Use the code STRATOS130 for a Presidents' Day discount on the Shark Stratos. Saving you $130, it's the best-value vacuum deal on offer today.
Shark Stratos: Our Verdict
Best upright vacuum for pet hair
Specifications
Type: Upright
Power: 1344W
Dust bin: 1.48 quart
Weight: 17.2lb
Max dB : Not disclosed
Reasons to buy
+
Powerful suction
+
Versatile design
+
Easy to maneuver
+
Odor-neutralizing cartridge
+
Self-cleaning brushroll
Reasons to avoid
-
Quite bulky
-
Small Dust bin
Why we love it
Our expert tester Camryn Rabideau loved this vacuum, and it was tested in a family home with two long-haired dogs. It was more than up to the task. Not only did it do a good job of picking up pet hair, but like many Shark vacuums, it stops hair wrapping around the floor brush. It saves you from the gross job of detangling a vacuum head.
It stands out from other uprights for two key features. The first is Powered Lift-Away mode. Upright vacuums can be too bulky for delicate jobs, but the Shark Stratos can 'pop out the main cylinder and bin, leaving me with a smaller, more nimble hand held cleaner and hose for getting under furniture and into tight spaces'.
The other exceptional feature is the Odor Neutralizer Technology. No gimmick, this clever cartridge releases a 'light, fresh scent that makes the room feel cleaner', which is especially welcome in homes with pets.
Camryn's Shark Stratos upright vacuum review has more details.
How does it compare to other Shark deals?
The reason I think this is the best vacuum deal of the day is because it presents a low price on a high quality machine. It's not the cheapest vacuum, and it's not a discount of hundreds of dollars, but I think it's easily the best value. For example, compare it to another another Shark deal: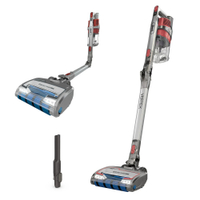 Shark Vertex Pro Lightweight Cordless Stick Vacuum | was $399.99, now $299.99 at Shark
Use the code PD25 for 25% off the Vertex Pro, another excellent Shark vacuum and our current runner-up in our guide to the best vacuums.
The Vertex is another exceptional vacuum. However, the Stratos just edges it for value. With the discount codes applied, both vacuums come to $299.99. However, the Stratos deal means $130 off, where the Vertex is a $100 saving. The Vertex is still an amazing vacuum, and if you're in an apartment I'd opt for the Vertex over the Stratos, as you'll save more space. The Stratos is the better choice for large homes, however, as it has a bigger capacity and is better at tackling messes from pets and kids.
How does it compare to other vacuum deals?
It's much better value than some of our other favorite vacuums, too. For example, another of the best vacuums for pet hair: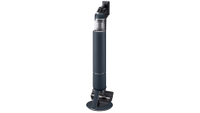 Samsung Bespoke Jet Cordless Stick Vacuum | was $899, now $549 at Best Buy.
By sheer discount, this is one of the best deals this President's Day. You can now save $350 on the Samsung Bespoke Jet Cordless Stick vacuum, our choice for the best vacuum for tackling allergies.
Don't get me wrong, if you suffer from allergies and need a good cordless vacuum, this is a smart choice. But it's simply not as good a deal as the Shark Stratos. Our tests found that it isn't as good a vacuum, and it's still more than $500. This might look surprising, as both proportionally and by total discount, the Shark isn't as large a discount. The Stratos is only 30% off to the Samsung's 40% off, and it saves you $130 rather than $350. However, it's still $250 less than the Samsung, which is hugely cheaper for a vacuum that is ultimately much better than the competition.
How does it compare to Dyson deals?
It's a similar story if you compare the Stratos deal to one from Shark's biggest competitor, Dyson: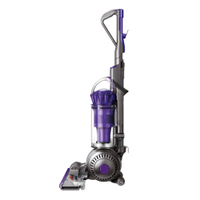 Dyson Ball Animal 2 | was $499.99, now $349.99 at Dyson
This is probably the best Dyson deal you'll see over the Presidents' Day weekend — $150 off an old Dyson upright that we think can more than match some of the newer models.
Our tests have shown that this is the best Dyson upright you can buy. Again, it's a great vacuum, and if your home is carpeted throughout it's more than worth considering. It's very, very powerful. But when you put Shark vs Dyson, you it's clear that the Ball Animal 2 isn't as good a vacuum as the Stratos. It doesn't have that remarkable Odor Neutraliser technology or the Powered Lift-Away that turns makes a bulky upright as nimble as a cordless. The clincher is that once again, it's not as cheap as the Stratos. Despite a bigger discount — $150 off vs the Stratos' $130 — it's still $50 more expensive.
When you put the Stratos up against Dyson's heaviest hitter, our favorite vacuum of all time, it's still a better deal: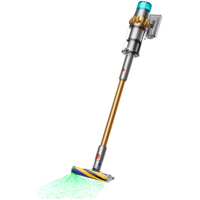 Dyson V15 Detect Absolute | was $749.99 now $649.99 at Dyson
In a rare move, Dyson are now offering $100 off the V15 Detect, an offer worth considering if you want the best of the best for less. The V15 Detect Absolute is exactly the same model as the Dyson V15 Detect, but rather than hard and soft-brushes, it has an accessory for reaching awkward corners.
Once again, I think the Stratos deal is the winner here. All things being equal, the V15 Detect is a better vacuum. It has better pickup, a sensor that can tell the kind of particles you're picking up, and a laser that reveals hidden dust. However, it's more than double the cost of the Stratos. If you want a good vacuum at a fair price, the Stratos is a smarter deal.