The 10 most Instagrammable paint colors of 2022 revealed – how to use them in your home
Find out how to use ten of the most instagrammed colors in your home for the perfect social media backdrop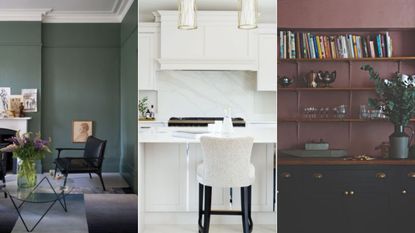 (Image credit: Farrow & Ball)
Sign up to the Homes & Gardens newsletter
Decor Ideas. Project Inspiration. Expert Advice. Delivered to your inbox.
Thank you for signing up to Homes & Gardens. You will receive a verification email shortly.
There was a problem. Please refresh the page and try again.
With more of us sharing pictures of our homes on social media than ever, it is no surprise that some very popular paint colors are popping up again and again on our Instagram feeds – and for good reason!
Although paint trends come and go, these Instagram color trends are timeless classics that homeowners and social media stylists just can't seem to stay away from. Whether it is in luxurious bedroom ideas, or aspirational cozy living room ideas, these shades have dominated the 'gram this year and we don't think they will be leaving any time soon.
Here are the top ten most Instagrammed paint colors from 2022, and expert advice on how to use them yourself.
The most instagrammable paint colors of 2022
If you want a picture-perfect home, these most popular Instagram paint colors could help make your home a social media star.
1. Hague blue – Farrow & Ball
It is no surprise that a blue hue has made the top of the list for the most Instagrammable paint colors on Instagram in 2022. Blue room ideas are some of the most relaxing, after all, and are definitely needed after the last few years.
'There are many reasons Hague Blue is deeply popular, but most importantly, it shows that dark doesn't necessarily mean oppressive and gloomy,' explains Patrick O'Donnell, brand ambassador for Farrow & Ball. 'It has just enough petrol green notes in it to stop it from feeling chilly. Surprisingly it works beautifully in north-facing or poorly lit rooms as your wall color, but do pair with a more nuanced neutral on trim and ceiling to create a more 'established' and bedded-in look – Old White is the perfect partner!'
2. Green Smoke – Farrow & Ball
Yet another classical calming color, green room ideas have also been a hit on Instagram this year as more people invite nature into the home. Farrow & Ball's Green Smoke has undoubtedly been the most popular choice and can work in any room of the home too!
'An elegant classic, nothing too sharp or bright about this green – it's a rich sage that is deeply sophisticated,' Patrick says. 'A great choice for kitchen cabinetry, use on all your cupboards but paired with a kitchen island or larder cupboard in Pantalon from our archive, for a sophisticated contrast. For a backdrop on your walls – look no further than Shaded White.'
3. Stiffkey Blue – Farrow & Ball
A traditionally calming shade doesn't just have to be used in moderation, however, with colorful room ideas also packing a punch on Instagram throughout 2022. Farrow & Ball's Stiffkey Blue takes the relaxing associations of decorating with blue but makes a statement.
This impactful shade is great for creating a dramatic space with a cool tone due to the paint's rich undertones.
Consider pairing this shade with Ammomite to bring out the blue hue, Patrick suggests.
4. Dove Grey – Laura Ashley
Decorating with grey has always been a timeless approach to interiors and 222 was no different. Despite many of us diving into bold shades and bright hues, Laura Ashley's Dove Grey has remained a popular choice on Instagram.
Perfect through a home from elegant kitchen color ideas to refined bedroom paint ideas, this warm grey tone is a perfect neutral for those looking for a pared-back scheme.
5. Paris Grey – Zoffany
Paris Grey is a soft gentle color, inspired by the elegant chateaux or old Swedish manors. The warmer undertones inspired by the elusive cream-grey stones of Parisian architecture mean that grey room ideas never feel cold in this shade. The luxuriously creamy color is perfect for those who want a refined scheme.
Having been featured as one of the most Instagrammable paint colors last year, Paris Grey remains popular due to its versatility and simplicity. It is easy to accessorize and works well in all rooms.
6. Cornforth White – Farrow & Ball
You can almost never go wrong with white room ideas. The neutral offers the perfect backdrop for any decoration – so it is unsurprising that Farrow & Ball's Cornforth White has made the list once again.
'Cornforth White is perfect for those that love decorating with neutrals but want to avoid it feeling too cold, or too architectural,' explains Patrick, brand ambassador for Farrow & Ball. 'It works beautifully when teamed with caramel tones and wood in a scheme, use in a living room blessed with lots of natural light, and keep it simple by pairing with our classic All White on trim and ceiling.'
7. Sulking Room Pink – Farrow & Ball
Named the most beautiful color for a room earlier this year, pink has seen a resurgence in our homes in 2022 so it is no surprise that Sulking Room Pink is popular on Instagram. Far from your bright pink room ideas, this shade is a sophisticated take on the upbeat hue.
'The ultimate deep blush, smoky rose. Like many F&B colors, this is deeply nuanced and will read darker and 'browner' in poorly lit spaces while still delivering warmth,' Patrick explains. 'A delicious and calming choice for a bedroom, but you can modernize the aesthetic by erring on a darker color for your woodwork such as Studio Green, which will lend a dramatic contrast and feel super smart. Or if a more traditional approach is on your radar, team it with a gentle empathetic white such as Slipper Satin for a truly romantic feel.'
8. French Grey – Little Greene
If lighter or cooler grey bedroom ideas or grey living room ideas are not for you, Little Greene's French Grey has also become one of the most Instagrammable paint colors in 2022 for its depth and warmth.
'From the palest, almost white, tones through to charcoal, brown, and blue-black hues, grey has been a 'go-to' interior color for centuries, working equally effectively in classic and traditional or modernist settings often as a backdrop for decoration rather than the highlight itself. Originally, greys were based only on carbon black (soot) and ochres; today our greys encompass a wide variety of base tones including verdigris, umber, ochre and red oxide to name just a few.' explains Ruth Mottershead, creative director at Little Greene.
'A mid-tone grey such as French Grey combines seamlessly with a myriad of other tones, due to its small components of blue and red base pigments, making it a great solution for any interior; pair with French Grey Pale in place of white for a fresh and harmonious scheme.
'For a fresh approach to using grey opt for 'color drenching', taking a mid-tone grey from floor to ceiling including woodwork doors and radiators for a modern and encompassing feel,' she suggests.
9. Inchyra Blue – Farrow & Ball
Inspired by the dramatic Scottish skies that act as a backdrop to Inchyra House in Perthshire, Scotland, Inchyra Blue is a beautifully moody hue perfect for adding a subtle hit of color to a contemporary home.
This shade works wonderfully for color drenching too, for an intimate cocooning feel, especially when paired with equally moody blacks.
10. Skimming Stone – Farrow & Ball
Not quite white yet not quite grey, farrow & Ball's Skimming Stone is a delightfully warm shade that works in any space of the house. With its light grey undertones but creamy finish, the shade is perfect for an autumnal-inspired palette.
Consider pairing this paint with Setting Plaster, a delicate pink, for a gorgeous, down-to-earth scheme.
Sign up to the Homes & Gardens newsletter
Decor Ideas. Project Inspiration. Expert Advice. Delivered to your inbox.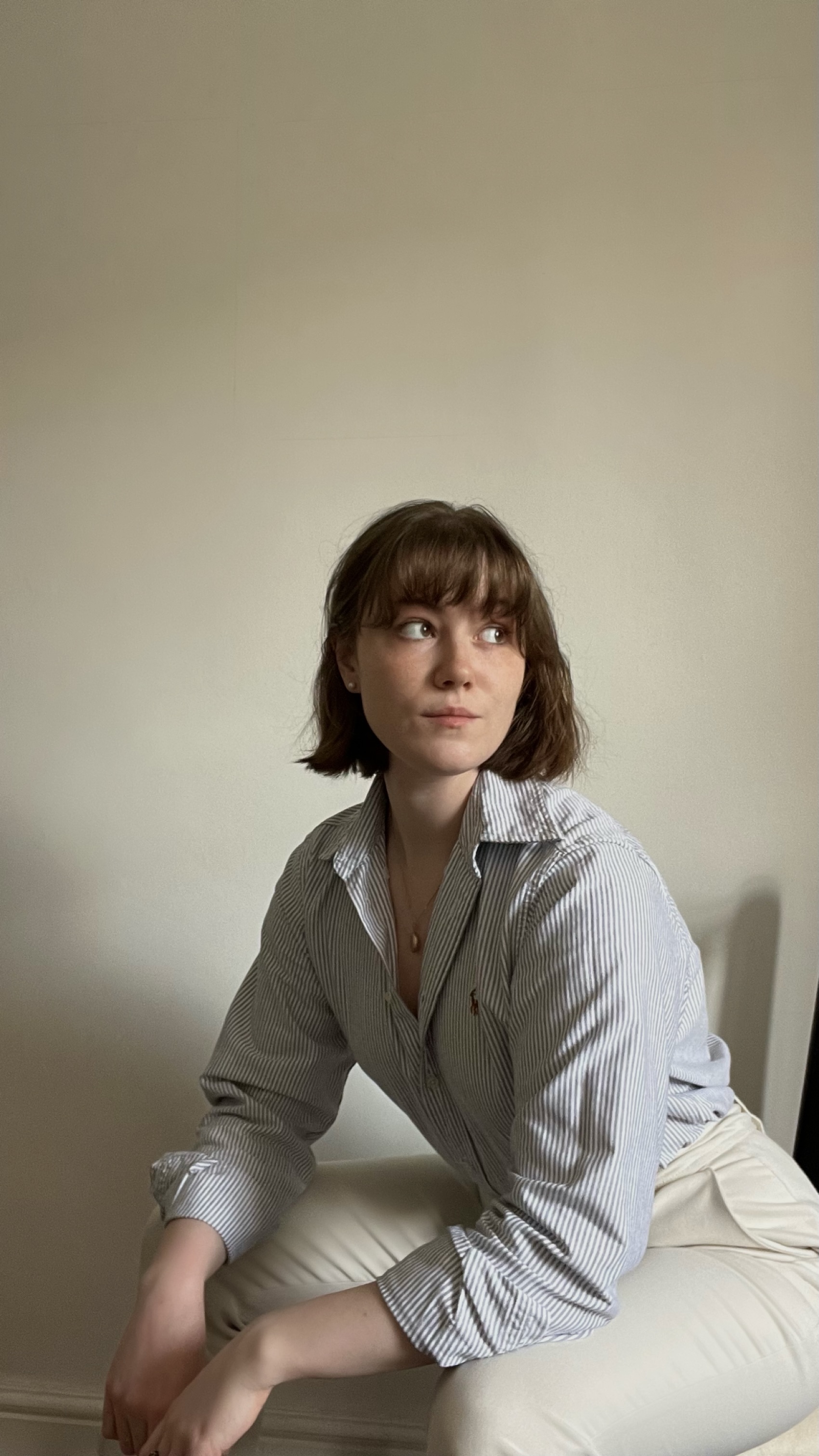 Chiana has been at Homes & Gardens for a year, having started her journey in interior journalism as part of the graduate program. She spends most of her time producing content for the Solved section of the website, helping readers get the most out of their homes through clever decluttering, cleaning, and tidying tips – many of which she tests and reviews herself in her home in Lancaster to ensure they will consistently deliver for her readers and dabbles in the latest design trends. She also has a first-class degree in Literature from Lancaster University.