Which Vitamix blender should I buy? A rundown of your options
Which Vitamix blender should I buy? Find out which Vitamix blender suits you best so that you can create professional style smoothies at home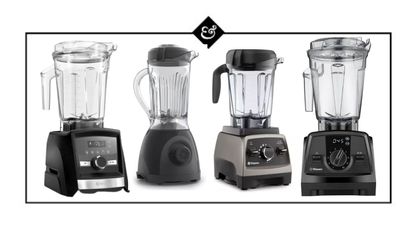 (Image credit: Future)
W've got all the options you want to know which Vitamix you should buy.
Vitamix blenders offer much more than just at-home smoothies. Their blenders are engineered for versatility; doughs, soups, nut butters, non-dairy milks, and all the usual functions of a blender are capable in just one machine.
Vitamix blenders are an investment, but they are often the best blenders that you should buy. They have enough functions for your entire kitchen, so your whole family will benefit from new recipes and styles of cooking.
Which Vitamix blender should I buy?
You can trust Homes & Gardens. Our expert reviewers spend hours testing and comparing the latest products, helping you choose the best for you. Find out more about how we test.
It's difficult to overstate the quality of Vitamix blenders. You're in safe hands with the brand of choice for the coffee giant Starbucks, which uses Vitamix to craft its well-loved frappés. The design of its blenders is also extremely secure, meaning that you can let your blender do its thing without worrying about any accidents.
We've done the legwork to compare Vitamix vs Ninja blenders and Vitamix vs Blendtec blenders, and Vitamix always wins, though it does have a more premium price. Whether you've had your heart set on a Vitamix for a while but aren't sure of the different features, or if you want to get a taste of what's on offer, then we've got everything you need to know. Keep reading to find out exactly which blender is the right one for you.
Best Vitamix blender deals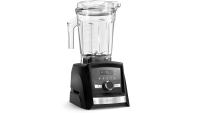 Vitamix Ascent A3500 Series Smart Blender: was $699.95, now $574.95 at Best Buy
Save $125 on the incomparable Ascent A3500, an incredible blender with a perfect 100% score in our expert review. Our in-house tester Millie Fender found that it made perfect smoothies, dips, and soups, powering through ingredients with ease for a smooth, delicious finish.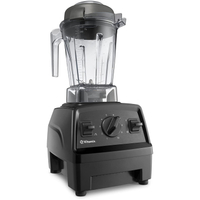 Vitamix E310 Explorian Blender: was $349, now $289.95 at Amazon
The Vitamix E310 Explorian Blender is a good choice if you love the idea of a Vitamix but want a more budget-friendly option. Thanks to this Black Friday discount, it's even better value.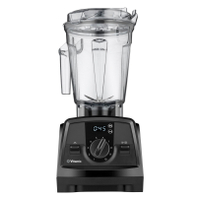 Vitamix V1200 Venturist Blender | was $399.99, now $374.99 at Best Buy
There's a fantastic $125 off the Vitamix V1200 Venturist, a 64oz. blender with mix, purée, smoothie, chop and liquify modes, perfect for making a variety of juices, dips, and smoothies.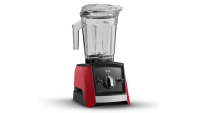 Vitamix A2300 Ascent Series Smart Blender: was $549.95, now $449.95 at Amazon
The Vitamix A2300 Ascent Series Smart Blender comes in a range of colors and has a smart display to show your blending process in real time. This Black Friday, save $100 on a multi-functional blender
Which Vitamix blender should I choose for multi-functions?
The best Vitamix on the market
Specifications
Capacity: 64 ounces
Dimensions: 11 x 8 x 17 in
Power: 1618 watts
Preset programs: 5
Reasons to buy
+
Five easy program settings
+
Capability to take on more functions
+
Touch interface
However you want to blend, the Ascent 3500 will be on hand to assist you. Our favorite - ever - blender, its five programs integrate hot and cold blends, so lovers of homemade soup or ice cream will be happy. What's more, the Ascent 3500 has built-in wireless connectivity, so any future updates to the series can be downloaded to your machine.
As well as being the most versatile blender in the range, with five preset programs, it also has variable speed control and a pulse feature, so if you know exactly which consistency you'd like, you can control your own blends perfectly too. Plus, the programmable timer prevents under or over mixing and makes it easier to run.
Learn more in Millie's full Vitamix Ascent Series A3500 review
Which Vitamix blender should I choose for sheer power?
Vitamix Professional Series 750 Blender
The best Vitamix for getting the job done.
Specifications
Capacity: 64 ounces
Dimensions: 8.5 inches x 8.5 inches x 17.25 inches
Power: 1640 watts
Preset programs: 5
Reasons to buy
+
Sleek design
+
5 preset programs for convenience
+
Self-cleaning
Reasons to avoid
-
Takes up space on countertops
The Vitamix Professional series is a truly versatile tool, giving you the chance to whip up all sorts of drinks, butters, soups and so much more within the comfort of your own home. It's the original blender that earned Vitamix its formidable reputation. It got there through a phenomenal 1640 watts of power and five preset programs built in to take the stress out of making all your favorite drinks.
It also has the benefit of being self-cleaning, so you can simply add a drop of dish soap and warm water and watch your blender clean itself in 30 seconds to a minute. That's ideal for anyone who hates washing dishes by hand.
Which Vitamix blender should I choose for making smoothies?
Vitamix ONE
The best Vitamix for all-important smoothies.
Specifications
Capacity: 32 ounces
Dimensions: 8.125 inches x 7 inches x 16 inches
Power: 840 watts
Preset programs: N/A
Reasons to buy
+
Space-saving
+
Can blend through tough ingredients
+
Ideal for smoothies, sauces, dressings
If you know that what you want out of your blender is expertly blended smoothies, sauces, dips and frozen drinks then the Vitamix ONE was made for you. With a space-saving design that will fit under your kitchen countertops and all the power you need to churn through even the toughest of fruit and vegetables, the Vitamix ONE is truly the best of both worlds.
The power that's packed into the Vitamix ONE is partly down to its star component: the included tamper. This tool prevents that annoying part of blending where you have to pause in order to push your ingredients down. Instead, the tamper helps to pull your ingredients directly into the blades, so you get perfect blends every time. Investing in the Vitamix ONE is the sure-fire way to ensure that your smoothies are the best part of your day.
Which is the best Vitamix blender for family use?
Vitamix Ascent A2300
The best Vitamix blender for families.
Specifications
Capacity: Ranging from 8 ounces to 64 ounces
Dimensions: 11 inches x 8 inches x 17 inches
Power: 1640 watts
Preset programs: N/A
Reasons to buy
+
Blending cups and bowls included
+
Dishwasher safe
+
Cookbook included
With this Vitamix model you get exactly what's in the name, a blender that can fit the whole family's needs. There's a lot included in the box with this one, including a cookbook to help you get the grips with the new star of your kitchen. Due to this blender's self-detect technology, whichever container you choose, the base will adjust the settings accordingly.
For those who are swept off their feet with family life, you can also rest easy with the dishwasher-safe parts of this blender, and get on with what you else you might need to do in your kitchen.
Which Vitamix blender should I choose for ease of use?
Vitamix Ascent Series 3300
The best Vitamix blender for simplicity
Specifications
Capacity: 64 ounces
Dimensions: 11 inches x 8 inches x 17 inches
Power: 1640 watts
Preset programs: 4
Reasons to buy
+
Touchscreen controls
+
Pulse control
+
Wireless connectivity
Reasons to avoid
-
Not the full amount of presets
The Ascent Series 3300 blender puts convenience at the forefront of its operations. At the touch of a button, you have a number of programs ready to go which will blend full ingredients (without the need for chopping) together. The Ascent series blenders are also wirelessly connected, meaning that the motor base will automatically connect and adjust the blending times for the container that's attached. All of these features mean that your blending experience is sure to be a total breeze.
Molly is the Ecommerce Writer for Homes & Gardens and spends her time searching the internet for the next best thing for your home, with a focus on shopping edits and buying guides. Before joining Homes & Gardens, Molly graduated from the University of Exeter with a degree in English Literature, with previous internships undertaken at The Economist in her summer breaks.