Best inexpensive coffee makers: quality coffee at low prices
The best inexpensive coffee makers can save you hundreds of dollars and they'll still brew a delicious cup of joe. These are the best coffee makers under $150.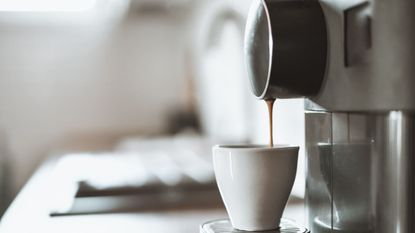 (Image credit: GettyImages)
Sign up to the Homes & Gardens newsletter
Decor Ideas. Project Inspiration. Expert Advice. Delivered to your inbox.
Thank you for signing up to Homes & Gardens. You will receive a verification email shortly.
There was a problem. Please refresh the page and try again.
There's no linear correlation between the cost of your coffee maker and the quality of the coffee that it will produce. The best inexpensive coffee makers can brew an exceptional espresso or an impressive Americano, saving you hundreds of dollars at the same time.
As a barista, I was trained on the best espresso machines. However, if you had one of these in your home, it would cost you thousands of pounds. You'd also have to give up a considerable amount of countertop space and you're peace and quiet. There are plenty of options that can deliver a top-quality brew without costing you thousands of dollars and countertop space.
I've kept this list to coffee makers which are under $200. If they're over $100, I've included them because they're still exceptional value, but most are less than that. Whether it's a French press, pour over, or low-cost pod machine, I've brewed some great cups of coffee from machines which are basic, but brilliant.
None of these are random recommendations. All the coffee makers in this guide are tried and tested, or recommended by trustworthy baristas. I'll go into the details of each one, so you can decide which is the best option for you.
Best pod machine
Best pod machine
Specifications
Dimensions: 8.6 x 14 x 10.4 inches
Weight : 7.9 lbs
Power: 1500 watts
Brew sizes: 1.35-12 oz
Reasons to buy
+
Sleek & stylish design
+
Easy to use
+
Smartphone connectivity
+
Brews a wide range of coffee types
Reasons to avoid
-
Only compatible with Nespresso Vertuo pods
-
No temperature control on milk frother
The Vertuo Next comes in just under over the $200 mark at $129. However, it's worth every penny. We've tested a range of Nespresso machines and have loved them all. This has exceptionally good user as well as reviewer feedback. It's compact, quick, and makes a really smooth brew. You can make hot coffee and iced coffee with it too.
On top of our review, our Head of eCommerce Alex David has used one of these since last Black Friday, and he loves it. 'There are better coffee makers out there, but this makes pretty great coffee at a touch of a button', says Alex. 'It's the perfect companion for working at home, because there's nothing to do with this machine. You hit the button and have a decent cup of coffee in seconds, saving you time away from your desk'.
It is a little noisy compared to other models, but it's a worthwhile compromise for the price and size. You should also bear in mind that old school pods won't work for this machine - you need Vertuo pods, available at Amazon or through a great subscription service from Nespresso.
There's more information in our full Nespresso Vertuo Next review.
Best espresso maker
Best espresso maker
Specifications
Dimensions: 4.17 x 3.07 x 2.8 inches
Weight: 0.77 lbs
Tank capacity: 80 ml
Pressure: 18 bars
Reasons to buy
+
Compact
+
Great for travel
+
Makes a good present
+
Easy to use
+
Quiet
Reasons to avoid
-
Very hands-on
-
Limited functions
At $130, this is the cheapest espresso maker that I've tested. Whether you're often on the go, looking for a compact option, or on a budget, this a mini and mighty option for excellent espressos.
This is about the size of a can of cola and it's not to be underestimated. You can set up, use, and clean it in less than five minutes. It's quite hands-on, but that means that it's quiet in the mornings. It's also beautifully packaged, so the perfect gift to someone else, or, for yourself. You don't have steam, or milk frothing options, and you'll need a kettle or hot water from another appliance.
You can find out more in our Wacaco Picopresso review.
Best drip coffee maker
3. Ninja CE251 Programmable Brewer
Best drip coffee maker
Specifications
Dimensions: 8 x 10 x 14 inches
Capacity: 12 cups (60 fl. oz)
Material: Stainless steel, glass, plastic
Weight: 7 lbs
Wattage: 1100
Reasons to buy
+
Great price
+
Easy to clean
+
Very popular
+
Makes good coffee
The Ninja CE251 is on its way to our test kitchen for our team of experts to review. However, it would be remiss of me to exclude it from our list. This drip coffee maker is extremely well reviewed, with 4.6 stars on Amazon. All other reviewers hail it as one of the best out there, especially for the price. It's really quiet too.
It seems easy to use, effortless to clean, and relatively subtle on the countertops. Most users say that the coffee stays really hot (for up to 4 hours) and tastes smooth too. A few models had faulty, leaky carafes, which pour some coffee onto the countertop if you aren't careful. However, Ninja seems to be great at replacing them if this happens.
Best French press
4. Bodum Chambord French Press
Best French press
Specifications
Size: 12 oz. 17 oz., 34 oz., 51 oz.
Material: Stainless Steel and glass
Filter: Double Filter
Dishwasher Safe: Yes
RRP: $20-$55 / £18-£50
Reasons to buy
+
Contemporary design
+
Easy to use
+
Double filter minimizes graininess
Reasons to avoid
-
Glass is thin and doesn't retain heat well
This was runner-up to the most expensive French press on the market in our roundup of the best French press coffee makers on the market. This normally retails around $40, but if you look for the Bodum Chambord on Amazon, it's often reduced.
You could buy cheaper French presses, but this is a worthwhile investment. Not only is it beautiful, it's durable, and it makes excellent coffee too. It's thoughtfully designed, easy to clean, and the double filter makes a smooth cup of joe. Be careful with the glass carafe as it's very thin and doesn't keep heat in as well as a vacuum-wall French press might.
Best pour over
5. Chemex Eight Cup Classic Pour-Over Glass Coffee Maker
The best pour-over coffee maker
Specifications
Size: 40 oz.
Material: Borosilicate glass
Height: 9"
Dishwasher safe: Yes
Reasons to buy
+
Creates ultra smooth coffee
+
Easy to use and clean
+
Carafe can be refrigerated and reheated without altering flavor of coffee
Reasons to avoid
-
Must use Chemex filters, which aren't readily available at retail stores
Regardless of price, this is a universally resepected pour-over. You only need to read the thousands of five star reviews to see why it's so popular. It looks beautiful, pours effortlessly, and you can store any leftover coffee as iced coffee without dirtying another container.
If you're entertaining, the 8-cup capacity is more than enough for a crowd. Moreover, the non-porous Borosilicate glass won't retain any odors or chemicals from your coffee, so it'll last you years.
Best moka pot
6. Bialetti Moka Express
Best moka pot
Specifications
Dimensions: 5 x 5 x 5 inches
Material: Aluminium
Weight: 1.01 lbs
Capacity: 4.4 oz
Reasons to buy
+
Compact
+
Makes great coffee
+
Easy to use and clean
Reasons to avoid
-
Handle gets hot
-
Expensive for a moka pot
Moka pots are a really simple method for brewing espresso. As with the Picopresso, you don't need a behemoth on your countertop. Instead, this European, vintage-looking Moka pot can pack neatly away.
We are in the process of reviewing the Bialetti and we already love it. It makes flavorful, smooth coffee almost effortlessly. The moka pot is compact, easy to use, and easy to clean. The only down side is that it's more expensive than moka pots (although at under $40, it's still an excellent price) and it can get quite hot on the stove.
Our Verdict
These are the best coffee makers on the market that won't cost you hundreds of dollars. If you like to pre-infuse your coffee and steam your milk, you can look at espresso machines and coffee makers. However, if you're content with a simple, well-rounded brew, there's not much point investing in anything more extravagant than these.
FAQs
Which coffee maker should I buy?
Different types of coffee makers will suit different people. The more expensive automatic coffee makers and espresso makers are brilliant if you are passionate about making café-quality cups of coffee with perfectly frothed milk. If you like a smooth, simple coffee, here are the options:
Pod Machine
Pod machines are automatic and easy to use. They're basic and won't require much cleaning and maintenance. The downside of pod machines is the waste, but you can buy re-usable pods to minimise waste. You can choose different pods to suit your different flavor profiles.
Espresso Maker
The espresso maker featured in this guide is an exception to all other espresso makers. It's compact, manual, and quiet. If you travel a lot, only drink espresso, but still value quality, this is a great option. Espressos taste rich, smooth, and strong.
Drip Coffee Maker
Drip coffee is smooth and delicate. It's a lot like filter coffee, but you can use fresh coffee grounds so that you know it's good quality. Drip coffee machines are slower than pod and espresso machines, but they can brew large quantities and you can often pre-set them to brew in advance too.
French Press
French press coffee is one of the most acidic and bitter coffees that you can brew. However, this gives a really well-balanced and rich cup. The process is similar to drip coffee in that you can brew multiple cups at once and you'll have control over the strength too.
Pour-Over
Much like filter coffee, pour over coffee is very smooth and delicate. It's easy to clean and the whole process takes about 15 minutes. Again, you can brew multiple cups at once. You'll need to invest in a re-usable filter, or single-use filter paper as well.
Moka Pot
These are an excellent option if you like an espresso. Moka pots are slow to brew and you need to keep an eye on them on the stove, but they're brilliant. The coffee it makes is almost three times as strong as a regular cup, bold, and has a heavy body flavor too.

What's the best coffee maker under $100?
The range of coffee makers that I've recommended in this guide are all great options. My favorite option is the Wacaco Picopresso, it's compact, high-quality, and makes a really smooth coffee.
Does a more expensive coffee maker make a difference?
I wouldn't judge a coffee maker based on price. Lots of more expensive models, such as espresso machines and bean to cup machines, will have advanced features. These will range from a steam wand, automatic timers, and a range of capabilities. These coffee makers will all make a smooth, full-bodied cup of coffee, they just might not froth milk and make cold brew too.
How much should I spend on a coffee maker?
It depends on the type of coffee maker that you buy. I would expect a French press or pour over to cost between $30 and $100. As you pay more money, you'll have more features. If you buy an espresso machine or automatic coffee maker, they can cost up to $1,500.
Sign up to the Homes & Gardens newsletter
Decor Ideas. Project Inspiration. Expert Advice. Delivered to your inbox.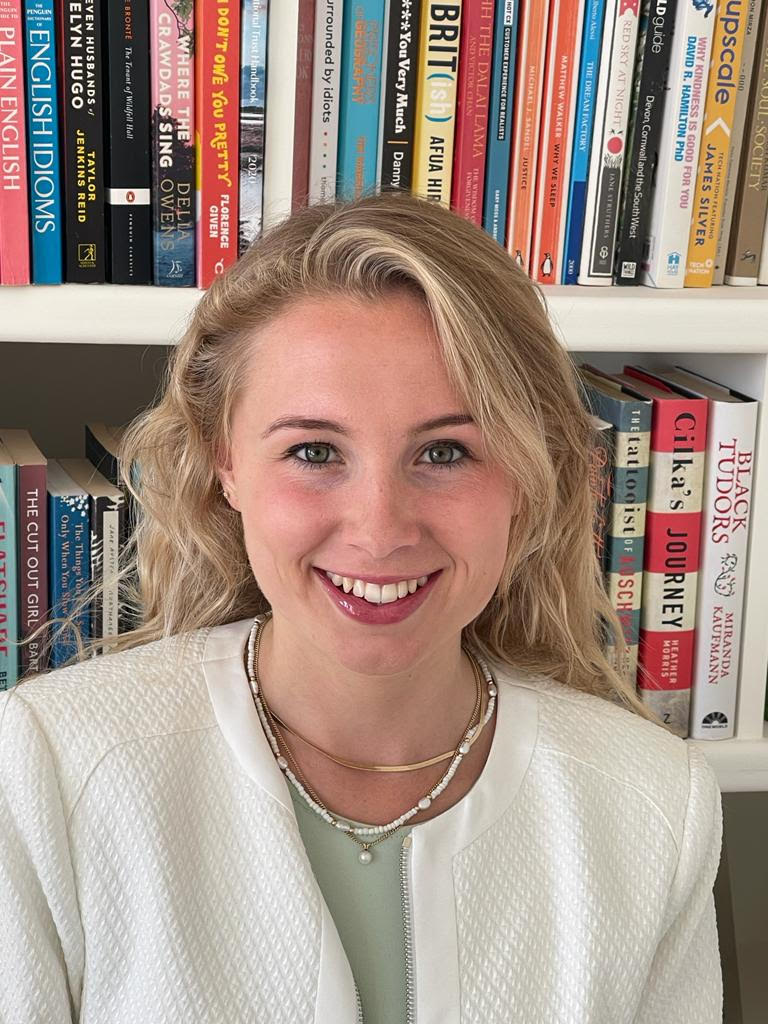 Laura is our eCommerce editor. Before Homes & Gardens she studied English at Oxford University. Alongside her studies, she qualified as a barista and trained as a master perfumer. This makes her our certified expert for all things coffee, candles, and fragrance. She has passed our five-step tests to become a certified Customer Advisor, making her our resident expert. Laura has worked for luxury retail brands, reinforcing the importance of quality and style over quantity and fads. She looks for products which have been designed with thoughtful finishes.