Coffee maker deals – the top deals for achieving a perfect brew this Amazon Prime Day
Shop these coffee maker deals this Amazon Prime Day to upgrade your morning routine for less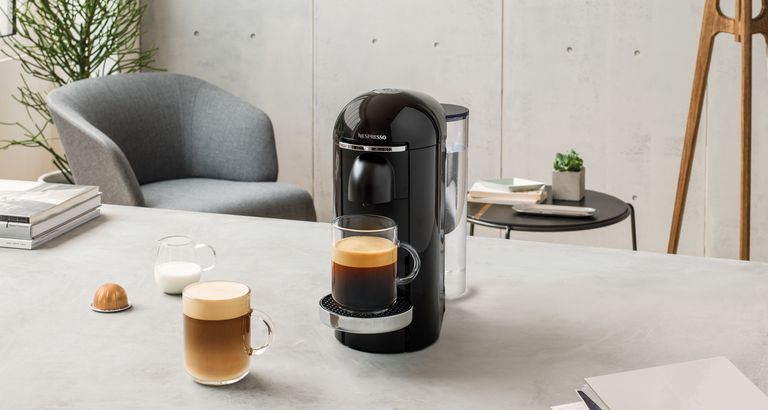 (Image credit: Nespresso)
Most of us need that shot of caffeine each morning to get going, and to make sure you're starting the day in the best way, you want that cup of Java to be perfect.
So, take advantage of these coffee maker deals by picking up a new model in the Amazon Prime Day sales so you can enjoy coffee shop quality drinks from the comfort of your own home.
Whether you're a flat white fan, latte lover, or excited about espresso, there's a coffee machine for you. We've done the work and rounded up the very best, quality options on offer so you can stay caffeinated year-round.
And, if you don't find what you're looking for here, browse our guide to the best coffee makers – the top coffee machines for drip coffee, espresso, and more – all at today's best prices.
Be sure to check out or central Amazon Prime Day Hub for all our top buys!
Amazon Prime Day coffee maker deals
For the next 48 hours you can expect loads of brilliant home deals in the Amazon Prime Day sales. We love the idea of using the sales to get our hands on a new coffee maker. In fact, some are such bargains you could get one for your home office or guest room! See our favorites below.
Keurig K-Slim Single Serve Coffee Maker | $79 $49.99 (save $29.01) at Amazon
This compact coffee maker is the best buy for a home office or bedroom. It uses pods so you could keep it neatly on a desk or dresser for whenever you are craving a caffeine fix. Choose from white or black or select a bundle which includes coffee pods.
Nespresso Vertuo Next Coffee and Espresso Machine with Aeroccino Milk Frother | $248.30 $119.99 (save $128.31) at Amazon
This better than half price deal is the perfect chance to get your hands on this much coveted coffee maker from Nespresso x De'Longhi. The single serve maker delivers a perfect crema every time, and for latter lovers there is a Aeroccino milk frother for the perfect milky foam.
Fellow Ode Brew Grinder | $299 $232 (save $67) at Amazon
Coffee making is an art and if you like more control over your cup of Joe, get your hands on this 31 setting burr grinder. Coffee needs grinding to different grades depending on what you are making and this can be used for consistent grounds for everything from French press to cold brew and espresso machines drinks. It is quiet too!
Coffee maker sales
Keurig K-Duo Plus Coffee Maker | $229.99 $199.99, Bed Bath and Beyond
Get a coffee machine that caters to the tastes of everyone in the family.
The K-Due uses both K-Cup pods and ground coffee, so you can change depending on preference, and both make up to 12 cups. Plus, you can program the machine up to 24 hours in advance so you'll always have a drink ready when you need it.
Cuisinart Espresso Defined | $349.99 $299.99, Kohls
Top appliance brand Cusiniart has this Espresso, Cappuccino and Latte Machine on offer for Cyber Monday.
The powerful machine is fully programmable so you can select and control espresso volume, brew temperature, milk volume and standby time.
Kalorik 10-Cup Coffee Maker | $99.99 $60.32, Wayfair
If you love a retro look, this mid-century design by Kalorik is for you.
As well as looking pretty, the machine can brew up to 10 cups of coffee at once, and the keep-warm function keeps coffee warm for up to 2 hours, before shutting off automatically.
Hamilton Beach FlexBrew | $124.99 $99.99, Macy's
Make a single cup of coffee for yourself, or brew a whole carafe for the family with this two-way machine.
Both sides offer strength options, while the carafe side also boasts a programmable timer, pause-and-serve and auto shut off.