Like this wreath? Then you'll love the latest pampas grass Christmas tree trend
It's a rather unlikely festive material, but the Internet is loving these pampas grass Christmas trees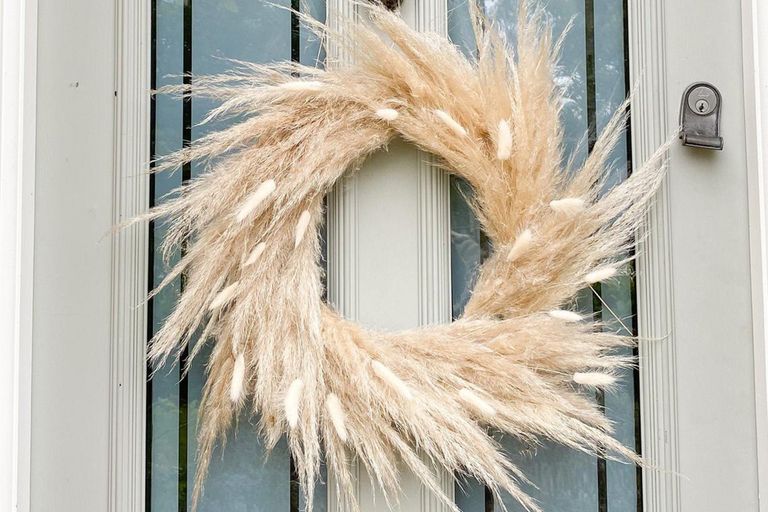 (Image credit: Etsy)
We've seen plenty of wacky and wonderful versions of the traditional Christmas tree over the years here at Homes & Gardens. From moody-black and frost-white faux spruces, to twig trees to upside-down firs, we've seen it all. Or so we thought.
Head to Instagram and a rather surprising – maybe even controversial – tree trend is emerging. Pampas grass Christmas trees.
Finding the concept of a pampas grass tree hard to imagine? We've picked some of the intriguing looks that we've spotted, to simply feed your curiosity or maybe inspire you to create your own version.
Also read... Christmas trends – 7 ways we're decorating and spending Christmas in 2020
But first, if you like the wreath version, why not treat yourself...
Pampas grass Christmas tree trend
Over in Australia, @littlepampashouse is celebrating this tree by @elari_events. In a land where frosted trees aren't exactly seasonal, perhaps pampas is the best way to celebrate?
'This is what 150 stems of pampas looks like...' says Florida-based @flaurabotanica, whose Instagram feed demonstrate plenty of creative ways to use the grass.
@styleattic.uk has a couple of tips for creating your own pampas tree – You'll need a LOT of pampas grass and do not wear black when you are making your tree. 'You might as well wear Velcro.' Point taken.
We love the use of blush and gold baubles on this pampas grass tree by @daydreaminghues, who are also responsible for this joyous colorful creation...
Pampas grass wreaths
Trees aren't all pampas grass is good for. You can also use it to make wreaths. if you haven't got endless supplies of pampas available to you, this might be a better option.
This 'Gorgeous, big, fluffy pampas wreath with touches of miscanthus and oats for texture' is by @wild_and_dried
Trust the Italians to set the style standard with this gorgeous wreath, courtesy of @fioreria_nontiscordardime
Will you be trying this exotic look in your home this Christmas?