Laundry room organization – 10 ways to maximize your storage potential
A well-planned laundry room will help to ensure that calm and order prevails throughout the rest of your home. These hard-working laundry room organization tips will sort things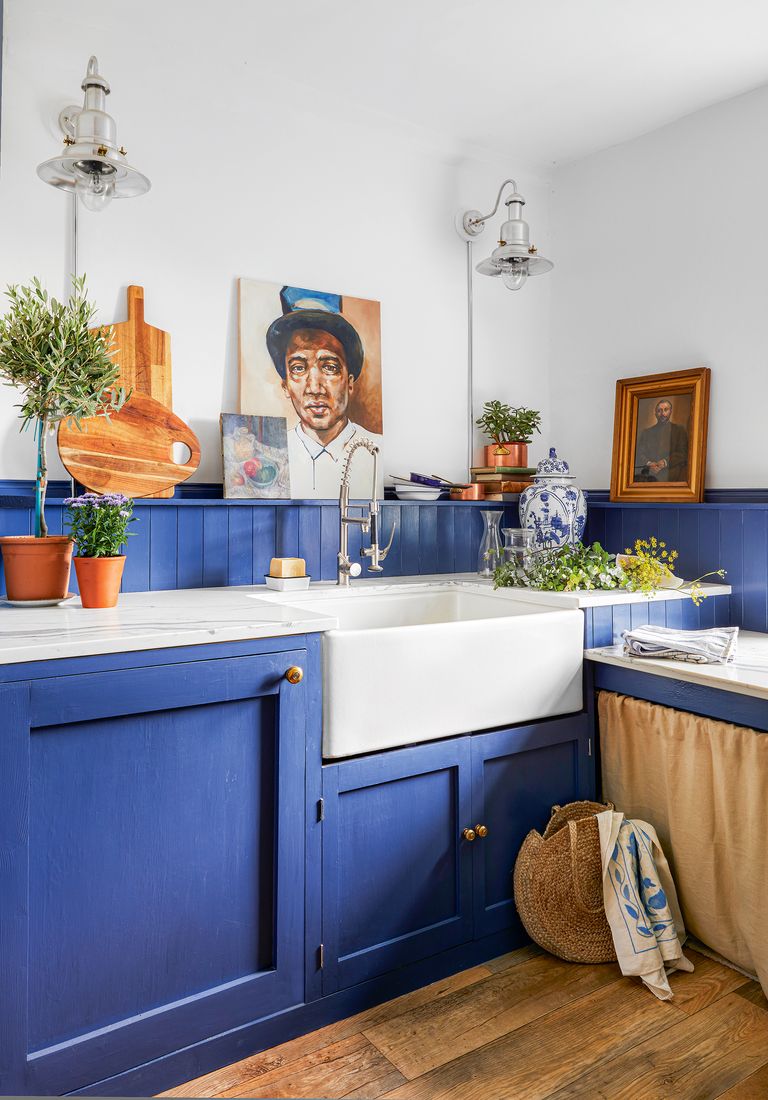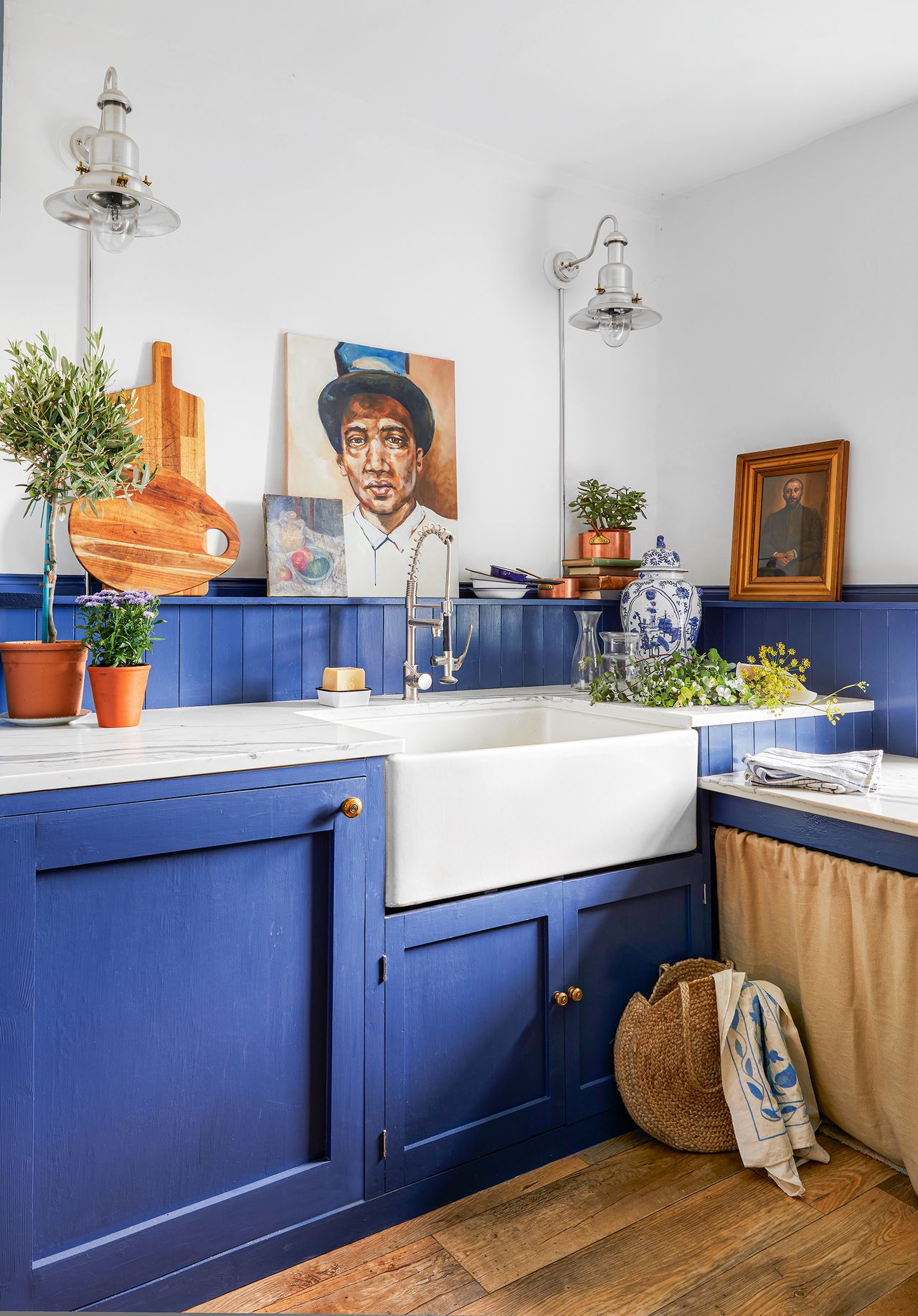 (Image credit: Future / Darren Chung)
By Jennifer Ebert published
The pursuit of the best laundry room organization tips may seem like a never-ending mission, but keeping your utility and laundry room organized is vital to achieving a functional yet stylish space.
Disorder is often a sign of a lived-in, homely space, and we'd hate to get rid of that notion entirely. After all, not every space needs to look like a minimalist or purist haven. What we do want to do is make things easier to locate, use and maintain.
We've asked the design experts to share the best laundry room organization tips they've learnt through the years – all for your laundry room ideas.
Laundry room organization – 10 tips to maintain a sense of order
Our ever-busier lives and the rise in popularity of open-plan living mean it is more important than ever to maintain a sense of calm and order in the home. Separate, well-designed utility and laundry rooms are perfect for creating an organized environment; offering a space where laundry can be stored, ironed and aired out of sight and, essentially, kept out of the main kitchen/living areas.
1. Go big with laundry room storage and fixtures
Alongside plumbing for laundry appliances, a large Belfast-style sink is invaluable for all the tasks one would prefer not to carry out in the main kitchen. Go as big as you can accommodate to cater for pre-soaking clothes and flower arranging, as well as hiding dirty pots and pans when entertaining.
2. Keep it hidden behind closed cabinetry
With the laundry room coming under increasing pressure to perform a variety of crucial household roles, such as washing, drying and ironing, a good layout and adequate storage are more important than ever, but that doesn't mean it needs to be all out on show.
In this minimalist scheme, designed by Becca Interiors, all bulky appliances have been hidden behind closed doors. 'High capacity, hidden storage is essential to keep everything neat and tidy, providing a clutter-free space that's a pleasure to use,' says Danny Lay at Caple.
3. Go for floating shelves in a small laundry room
As much as planning laundry room storage ideas is about functionality, your space has to look good too. Utility room shelving ideas – whether open shelving or hidden within a cupboard or behind pocket doors – are a great option for hardworking spaces.
Having everything on display, however, is not for the untidy as it requires a certain amount of dedication to keep shelves looking smart and uncluttered. 'Stick to displaying a selection of smaller trinkets and flowers to give the room a curated aesthetic,' says Whittney Parkinson, principal and interior designer at Whittney Parkinson Design.
4. Incorporate multiple storage options
'We find most homeowners replicating the look and feel of their kitchen in the utility and laundry room – same worktop and color scheme, with perhaps a twist on the handles,' says Matt Baker, designer at Harvey Jones.
When planning your laundry room storage, incorporate rails, open shelving and baskets, to avoid the small space feeling cramped with too many wall cabinets. 'Box shelving is a great way to open up a wall and create storage, and can be painted to match the cabinets or highlight a favorite color within the room,' suggests Matt.
5. Make a feature of your laundry room cabinetry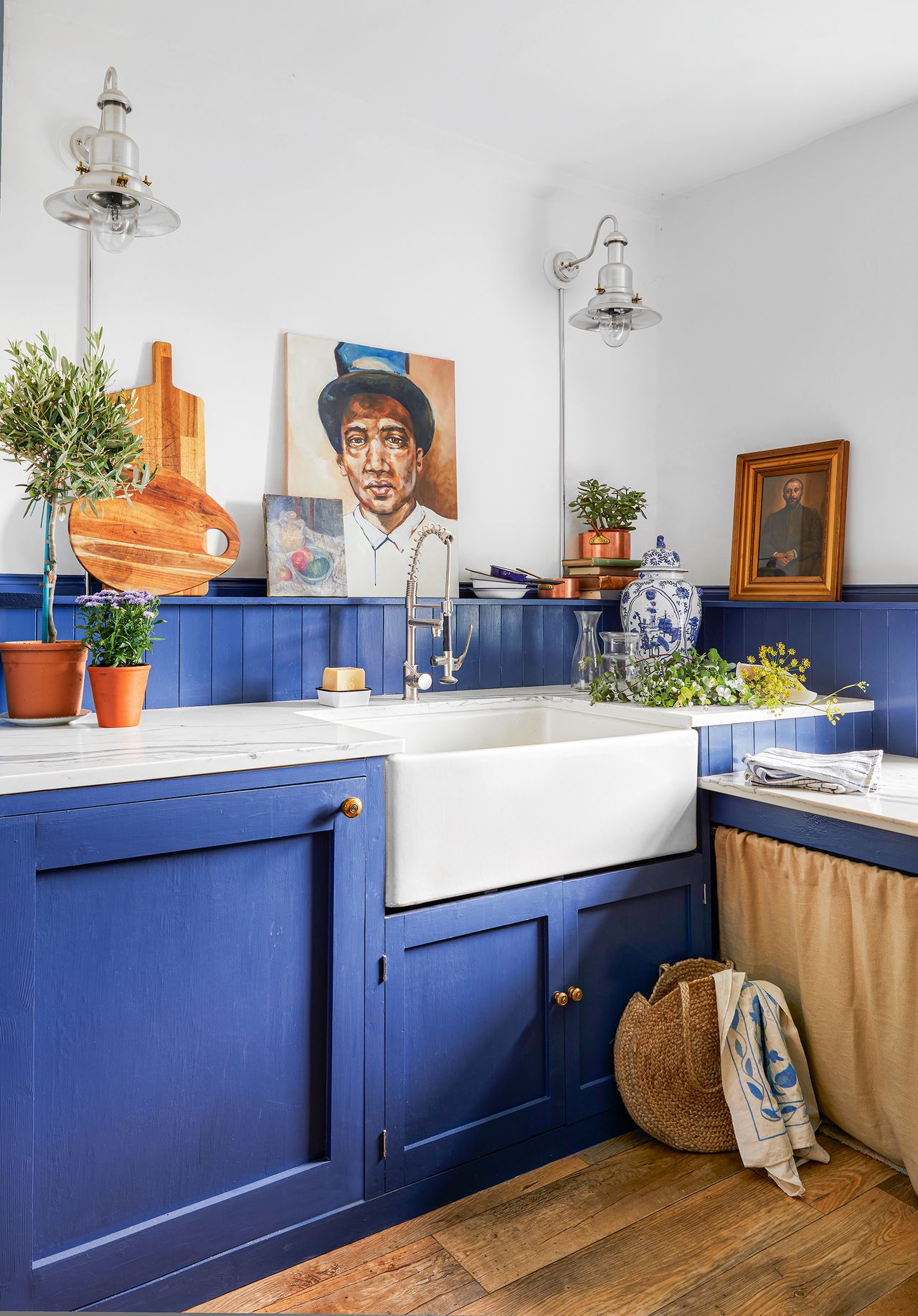 Laundry room shelving and cabinetry doesn't have to be all about practicality. In fact, it's an ideal way to bring in decorative touches that help make the space charming as well as useful. Stick to displaying a selection of smaller objects and pictures to give the room a more airy feel.
The space behind the sink is ideal – particularly if vases are part of the mix so they're near the faucet. In this location, bespoke build-in shelving is a sensible option to keep the contents securely in place above the sink.
6. Consider the layout of your laundry room
When trying to make the most of limited space, take time to consider the natural flow through rooms, recommends Victoria Wormsley of French-Brooks Interiors.
'Think about how people are going to pass through the space and ask if you really need each and every door (but be aware that some will need to be retained for fire regulations, particularly when it comes to kitchens and utility areas). Where possible, remove doors and architraves to improve the flow.'
7. Opt for a deep sink
A deep butler sink is practical for washing vegetables and cutting flowers; if possible, place it beneath a window so you can enjoy your garden while standing at it.
Keep the sink close to the washing machine, too, as it will make plumbing – and transferring laundry – easier. And install a run of work surface on either side if you have the space. A pretty blind will add a touch of color and softness as a finishing touch.
8. Opt for overheard laundry room storage
Efficient storage should be a priority when it comes to planning laundry room ideas – no one wants a hectic space after all.
'There are many creative bespoke solutions to storage in a multi-purpose laundry room,' explains Jessica Bennett, owner and design prinicpal at Alice Lane Interior Design. 'One way is to maximize full ceiling heights with overhead storage cabinets, which also makes a great decorative feature.' To break up a large wall of cabinets, it's also a good idea to use a combination of closed and open solutions.
There's only so far shelving can be narrowed down and still prove useful, so if leaving a large floor area in a laundry room is the goal, such as in narrow utility rooms, opt for hanging rails in its place.
9. Pay attention to flooring
A low-maintenance, durable floor is a key feature in a laundry room. Natural stone retains heat in the winter and is cool in summer. Wood-effect ceramic floors give the beauty of timber but are more practical and hard-wearing. As to whether you continue the bathroom floor into the utility, this is dependent on whether you are looking to unify the space or create a statement room in its own right. Patterned floors can delineate the space and provide wow factor when glimpsed through a glass or open door.
10. Create continuity between the kitchen and laundry room
Laundry and utility rooms are really receptive to bold decorating styles. Strong colors and patterns can work well in a smaller space – perhaps matching the accent color used within the main kitchen. Also consider echoing the kitchen cabinet design but in a different finish to achieve good continuity and flow between spaces, particularly if there is open or glazed access between the two. Speaking of glazing, the best laundry rooms are naturally lit – it improves the ambience when spending time within the room and is valuable when performing tasks such as ironing. Always aim to include a window or skylight if you're planning a laundry room in a new extension.
How do I organize my laundry room?
The best way to maximize space is to install floor-to-ceiling storage, with high-level cupboards for seldom used items such as vases and party platters, accessible via a step ladder. If you have the space, bench seating provides somewhere to sit and change shoes, as well as handy underneath storage. Stack appliances to create extra floor space and add a ceiling laundry pulley for drying linens. Fit it above the sink so wet outerwear can drip dry without leaving puddles on the floor.
'If families have the space and budget, we recommend incorporating two washing machines and two dryers so laundry can be processed in half the time, say Richard Moore, design director, Martin Moore Design.
'For a recent project, we were asked to accommodate commercial laundry machines, which offer much larger capacities than domestic. Commercial clothes steamers have also become quite popular for eliminating trips to the dry cleaner. An extra fridge, freezer and dishwasher is a real luxury, especially if you entertain on a large scale, and can often be tucked away in the laundry room. We have also designed a laundry chute, meaning our clients can easily whisk laundry downstairs. And let's not forget pets. Rather than having the kitchen littered with dog beds, we have created practical areas for dogs within utility rooms, including dog showers and built-in baskets with underfloor heating for super-quick fur-drying after walks.'
Jennifer is the Digital Editor at Homes & Gardens. Having worked in the interiors industry for a number of years, spanning many publications, she now hones her digital prowess on the 'best interiors website' in the world. Multi-skilled, Jennifer has worked in PR and marketing, and the occasional dabble in the social media, commercial and e-commerce space.
Over the years, she has written about every area of the home, from compiling design houses from some of the best interior designers in the world to sourcing celebrity homes, reviewing appliances and even the odd news story or two.