I'm a barista - these are the different types of coffee makers you need to know
Your go-to guide for the different types of coffee makers. A barista explains the pros and cons of each type and how to pick the best one for your home.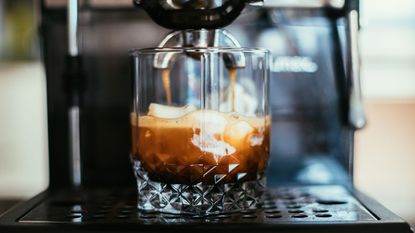 (Image credit: GettyImages)
Sign up to the Homes & Gardens newsletter
Decor Ideas. Project Inspiration. Expert Advice. Delivered to your inbox.
Thank you for signing up to Homes & Gardens. You will receive a verification email shortly.
There was a problem. Please refresh the page and try again.
Choosing between different types of coffee makers is a tough, but important decision to make. When you wake up in the morning, you might want your coffee already waiting for you. Other people might prefer to grind, tamp, and brew their coffee before they start the day. Fortunately, there's a different coffee maker for every different coffee drinker.
As a barista and our coffee tester, I've tested a range of different coffee makers. I have also reached out to the coffee community, asking baristas, coffee connoisseurs, and manufacturing experts what their favorite methods are.
We have a roundup of the best coffee makers on the market, but I've collated this guide to advise you which coffee maker is the best one for you. Underneath each description, I've also recommended coffee makers which our teams have tried and tested, so you know that they're the best on the market.
Whether you're looking for a small, budget-friendly pod machine or a luxurious, automatic bean-to-cup machine, we'll help you find the best. Your tough decision just got ten times easier.
Which type do I need?
Swipe to scroll horizontally
| Type | Buy it if: | Cons |
| --- | --- | --- |
| Bean to cup | You want automatic, quality coffee | Expensive |
| Espresso machine | You like making artisan coffee | Time-consuming |
| Single-serve | You want fast, cheap, automatic coffee | Plastic waste, lower quality |
| Drip coffee | You want large quantities | Watery, takes longer to brew |
| Pour-over | You want fast, cheap coffee | Prep time and clean up |
| French Press | You want strong, quality coffee | Brew time and clean up |
| Stovetop | You want high-quality, strong espresso | Need a gas range |
| Percolator | You want straightforward coffee | Easy to over-extract |
| Cold brew | You want strong, cheap coffee | Brew time |
Bean to cup
For the hands-off, top-quality coffee drinkers
When you think of a generic coffee maker, you'll probably think of one of these. A bean to cup coffee maker does what it says. You place coffee beans into the bean hopper and your coffee maker will grind, brew, and dispense a perfect, fresh cup of coffee.
Most bean to cup machines are fully automatic. All you'll have to do is add the beans and press a button. They'll have presets for each coffee type, but you can manually adjust the strength ratios on some coffee makers, such as the De'Longhi Dinamica Plus.
Our favorite bean to cup machine is the Philips 3200 LatteGo. It's easy to use and can make a range of different coffee types. It'll also froth your coffee consistently every time. You end up paying more for a machine like this, but that's because it does so much for you.
If you're a committed coffee drinker, even the most expensive coffee makers will save you money long-term. I'd expect to pay up to $1,000, but there might be some where you spend a little more for a special feature, like super-fast cold brew on De'Longhi's new machine.
This exceptional coffee maker is our top pick overall. It can brew five different types of coffee in a matter of minutes. Our expert reviewer was particularly impressed with the LatteGo milk system, which made silky smooth milk every time.
You can read more in our full Philips 3200 Series review.
With ten different coffees at the press of a button, this automatic coffee machine is seriously impressive. Our expert, Millie, marvelled at the consistently premium taste delivered by the Jura. It's really quiet and slightly smaller than other models too.
You can read more in our full Jura ENA 8 review.
Not only is the Café Affetto a beautiful, automatic machine, it's incredibly effective too. With an integrated grinder and simple controls, you can make the perfect coffee every time. There's even a customizable setting which you can set-up via the app.
You can read more in our full Café Affetto Automatic Espresso Machine review.
Espresso machine
For the scientific and specific brewers
Espresso machines are more technical than bean to cup machines. Some will have integrated grinders, making them a little like bean to cup machines, but the process is still very involved. You'll have a portafilter that you need to fill, tamp, and lock into place before selecting what type of shot you'd like. On a manual espresso machine, you'll have to pull a lever too.
As you might expect, espresso machines specialise in pulling espresso shots. They use high pressures and temperatures to extract a concentration of coffee. Machines that are more advanced will be able to steam milk, add hot water, and adjust your shot to meet your taste profiles. Espressos tend to taste strong, smooth, rich, and quite sweet, depending on the beans and grind that you've used.
If you're interested in getting technical, this is a great machine for you. The grind size, tamp pressure, and brew time will all affect your coffee. As a hands-on process, it's easy to change a lot of factors to reach your desired cup. However, this high-technicality and performance comes at a price. You can expect an espresso machine to cost between $500 and $1,500.
These are my favorites, but if you want more we have a roundup of the best espresso machines.
As an espresso machine, this is hard to fault. It's intuitive to use, but has the technical ability to cater to a sensitive coffee drinkers palette. It might be big and at the top end price wise, but it's worth it.
You can find out more in our Breville Barista Pro review.
Best Value
The TikTok famous Casabrews wins when it comes to value. I found the steam wand really intuitive. It's a little slow, but amazing value when you considering the has an integrated grinder, replacement grinder, and a host of other useful accessories too.
You can find out more in our Casabrews 5700 Pro review.
If you like your drip coffee as much as an espresso and sometimes you like to froth your milk, you can also get combination machines like this, too.
You can find out more in our De'Longhi All-in-One Combination Coffee Maker review.
Single-serve coffee maker
For simple but delicious brews
Single-serve machines are a lot like bean to cup machines, but without the grinding. You'll need to buy single-use, or re-usable pods like these from Walmart, which are packed with coffee grounds. You can choose a range of coffee types and you'll have your coffee in a matter of minutes. They usually tend to only make black coffee, but some single-serve machines will have a milk frother. Others will recommend that you buy one separately; Nespresso's Aeroccino, available at Walmart, is a typical example.
Single-serve machines are small and they tend to be cheaper than a bean to cup machines. They'll cost around $200-300, so you save a lot of money if you don't want a fancy machine. Some people say that you can't have fresh coffee, tailored to your tastes, but with re-usable pods and a variety of coffee pod flavors like this range of 40 K-Cup flavors at Amazon, it's pretty easy to find ones that you'll enjoy.
These are my favorites, but if you want more we have a roundup of the best pod coffee machines.
With a small footprint, the Nespresso Vertuo line is both petite and perfect for brewing coffee in compact areas. This is made from recycled plastics and offers a versatile range of coffee flavors.
Keurig offers excellent value and top quality pod coffee makers. Their proprietary K-cups offer a range of coffee types, so you'll be able to find coffee that you love.
This smart single-serve coffee maker looks beautiful, and unlike others, has a milk attachment that can make perfect automatic cappuccinos and lattes in just 25 seconds.
Drip coffee maker
For the big brew families
Drip coffee is a lot like filter coffee. It's smooth, delicate, and light. If you're in a household that enjoys a lot of coffee, a drip coffee maker is perfect. More advanced drip coffee machines have timers that can pre-brew and keep your coffee warm, so you can wake up to a cup of joe without lifting a finger. They tend to be so quiet that you don't even realise that they're brewing either.
These machines need freshly ground coffee, so you'll want to invest in a good grinder. This will help you to extract the most oils and flavors out of your coffee beans in the smallest amount of time. The downside of drip coffee makers is that they can be big and they make singular, very simple coffee. They're also not the cheapest on the market, so I'd expect to pay between $200 and $400 for one.
These are my favorites, but if you want more we have a roundup of the best drip coffee machines.
This is our favorite drip coffee maker, because it makes straightforward, great coffee. It meets the Speciality Coffee Association's Golden Cup Standard for its quality, so we know we're drinking the good stuff.
Our OXO 8-Cup Coffee Maker has more details.
Breville's drip coffee maker takes precise to the next level. It's customizable, with a range of presets that brew delicious coffee every time. From cold brew to over ice, it's got you covered.
Our Breville Precision Brewer Thermal Coffee Maker review has more details.
This Moccamaster is all about luxury. It's extremely quiet and crafted to meet he qualifications set by the Specialty Coffee Association and the European Coffee Brewing Center. Trust us, you can taste it.
Our Technivorm Moccamaster KBGV Coffee Maker review has more details.
Pour over
For a delicate coffee and an easy clean up
If you like delicate coffee, but you don't need a big appliance, pour over coffee is an excellent option. You don't need to plug your pour over in to electricity, simply sit filter paper in the funnel, place your coffee grounds in the funnel, and pour water over it.
The process can take up to 15 minutes, but if you like delicate coffee it's a great option. As with drip coffee makers, you'll either need to grind your own coffee or buy fresh grounds to enjoy the flavors fully. Re-usable paper can be wasteful, but you can buy a re-suable insert like this one from Walmart instead. It makes the clean-up more complicated than simply throwing away paper, but it's worth it. If you're money conscious, this is an excellent option, since these tend to cost no more than $50. If you're careful, they'll last a lifetime too.
Genevieve Kappler, Director of Coffee at Roasting Plant, recommends using different pour overs with different coffees. She says that 'using a Chemex with an Ethiopian bean will elevate its sweet, tropical fruit, and delicate floral flavors. Using a Kalita with Guatemalan or Peruvian beans will create a more citric, bright, and refreshing result and you have to try Mexican beans in a V60. They're sweet and floral'. There's a lot of variety within pour overs, so you'll never get bored.
These are my favorites, but if you want more we have a roundup of the best pour over coffee makers.
For ultra-smooth coffee that can cater for up to eight people, the Chemex is the perfect choice. It's easy to clean and you can keep it in your refrigerator too.
Chic and trusted, the Kalita Wave has established itself as one of the best pour-overs available. The design is traditional and it produces a really smooth cup of joe.
This premium pour-over has been crafted from ceramic, which is well-known for its heat retention. The shape and single drip hole allows you to customise your cup too.
Director of Coffee
Director of Coffee
Genevieve Kappler
Genevieve is Director of Coffee at Roasting Plant. Here, she is also their Roasting Technologist, so she's the scientific eye in the whole process. With extensive experience in the industry, she knows which beans go best with each method and her recommendations are reliably sound.
French press
For full bodied coffees with more bitter and acidic notes
The pour-over vs French press debate will never settle. The French press method is artisanal. It takes about 15 minutes and doesn't need electricity, just like pour overs. French presses are similarly small, silent, and easy to store. I wouldn't expect to pay much over $100 for a good French press, so it's excellent if you're on a budget. I've also looked into other uses for a French press and they are extremely versatile.
If you like more acidic, balanced, deep coffee, you'll enjoy a French press. It's not delicate and, if you don't have a good filter, it can be a little grainy. However, it's my preferred method, so you know it has the barista's seal of approval.
These are my favorites, but if you want more we have a roundup of the best French presses.
This French press is top-quality, as well as at the top of our price range. It makes an incredible cold brew, is well insulated, and easy to use. You get what you pay for.
Contemporary and elegant, the Bodum French press is a beautiful French press. It's easy to use and clean and the double filter helps to deliver a smooth cup of coffee.
Fellow products never fail to deliver on quality and design. The 360-degree pour spout, non-stick interior, and ratio aid lines make this a well-designed, stylish addition to your coffee collection.
Stovetop or moka pot
For the concentrated, low cost option
Much like an espresso machine. the coffee that a moka pot will make is smooth, intense, and rich. These are much cheaper than an espresso machine, and much quieter, but they also do a lot less. You can only make espresso and your moka pot will likely become hot as it sits on the stove. They tend to cost $30-130 and take 15 minutes to brew, so it's a great entry point for espresso drinkers.
We're in the process of testing moka pots. When we have our official recommendations, we'll update you here.
This moka pot was made in Italy, where authentic coffee comes from. It's easy to sit on the stovetop and you'll make a rich and sweet espresso.
Moka pots aren't known for their size, but this one can brew enough coffee for ten. You can rely on it for top-quality coffee and it will work on induction hobs as well as gas.
Percolator
For those who like it hot and fresh
Percolators are better than drip coffee makers for keeping your coffee warm for longer, without it tasting stale. The resulting coffee tends to be deep and smooth, a lot like drip coffee, but stronger. It's easy to provide for a crowd with a percolator, but the process isn't as easy as others. You'll need to watch it more carefully and select the right appliance for your stove, whether it's gas or electric.
I recently spoke to a customer who wanted a percolator because it doesn't take up valuable countertop space. It's easy to store away and doesn't have the features that she doesn't need (a clock, strength settings, and a timer). If this sounds like you, the percolator might just be perfect. Be ready to spend up to $150 for a good percolator, but it'll be worth every cent.
This is the lowest cost recommendation I have for a percolator. This stainless steel model is simple, and durable, but beautiful too. It's one of the most popular on the market too.
Crafted from stainless steel and perfect for batch brews, you can make up to 12 cups of coffee in here. The stay cool bottom means you can sit it on the side without worrying too.
Cold brew
For the sweeter alternative flavor profiles
Cold brew has smashed onto the scene, delivering sweeter, smoother coffee than a hot brew. You can buy a special machine to make cold brew coffee, or you can use a French press. If your machine isn't a specialist, it's likely that the process will be slow. However, if you don't like an acidic after-taste to your brew, there's no better alternative than a cold brew.
For tea and coffee drinkers alike, this fast cold brew machine is a brilliant buy. I was sceptical that it would be able achieve the same results as a slow cold brew, but it's brilliant.
Iconic amongst cold brew drinkers, the Toddy system makes cold brews easy. I'm currently testing one, so will be able to update you on the taste results, but so far, so good.
FAQs
How do I choose the best coffee maker for me?
There are key things to think about when choosing a coffee maker. When you have the answers to these, the rest is easy:
Coffee Type
It goes without saying that you need to be able to make your favorite coffee. If you like a latte, it's better to pick a machine that has milk frothing capabilities. If you prefer cold brew, make sure your coffee maker has a setting that will keep you happy.
Space
If you have lots of space, you can choose almost any coffee maker. However, if your kitchen is compact, you'll probably want to steer clear of espresso machines and automatic coffee makers. These tend to be big appliances. You could still fit them on your countertop, but you'd have to work to do it.
Time
If you don't mind taking your time with coffee, then you'll have the pick of the bunch. However, if you're normally five minutes late for being ten minutes late, you'll want a quick machine. Pod maachines, pre-set drip coffee makers, and automatic machines will be your best friends.

Capacity
If you're the only coffee drinker in the house, you might not need a big machine. Pour overs are an excellent option for single-cup coffee drinkers. However, if there's ten of you in your home, a drip coffee maker will cater to the masses.
Ease
If you normally buy your coffee from a barista, you might not enjoy being very hands-on when making coffee. For that reason, a bean to cup machine would suit you really well. It'll be just like your barista, but without the small talk. If you like the idea of becoming a barista yourself, espresso machines are at the other end of the scale. They can be a lot of fun too.

Price
It goes without saying that price has to be factored into things. A French press or pour over can cost a tenth of the price of a bean to cup machine or espresso machine. It's better to start small and work up to a bigger machine. That being said, we've included these machines in our roundup because we think they're good value. I've tested machines worth more money and you can't tell the difference.
How much should I spend on a coffee maker?
This will depend on the coffee maker that you buy. You could spend anything from $30 to $1,300, but I wouldn't spend much more than that. Make sure you're not paying for features that you won't use and pick your coffee maker carefully.
Do I need to buy a grinder to go with my coffee maker?
Unless your coffee maker has an integrated grinder, yes you do. Luckily, we have done a roundup of the best coffee grinders on the market, so you don't have to do any searching.
Our Verdict
There's no 'best' way to brew your coffee, but there's certainly a wide range of methods. As an ex-barista, I like the comfort of an espresso machine. It's what I'm used to and I like having to do a little manual labor to get my cup of coffee. However, when I use a high-spec bean-to-cup, I really enjoy being able to sit back and relax. You know yourself better than I do, so think about your lifestyle and coffee preferences and I guarantee you one of these will be perfect.
Sign up to the Homes & Gardens newsletter
Decor Ideas. Project Inspiration. Expert Advice. Delivered to your inbox.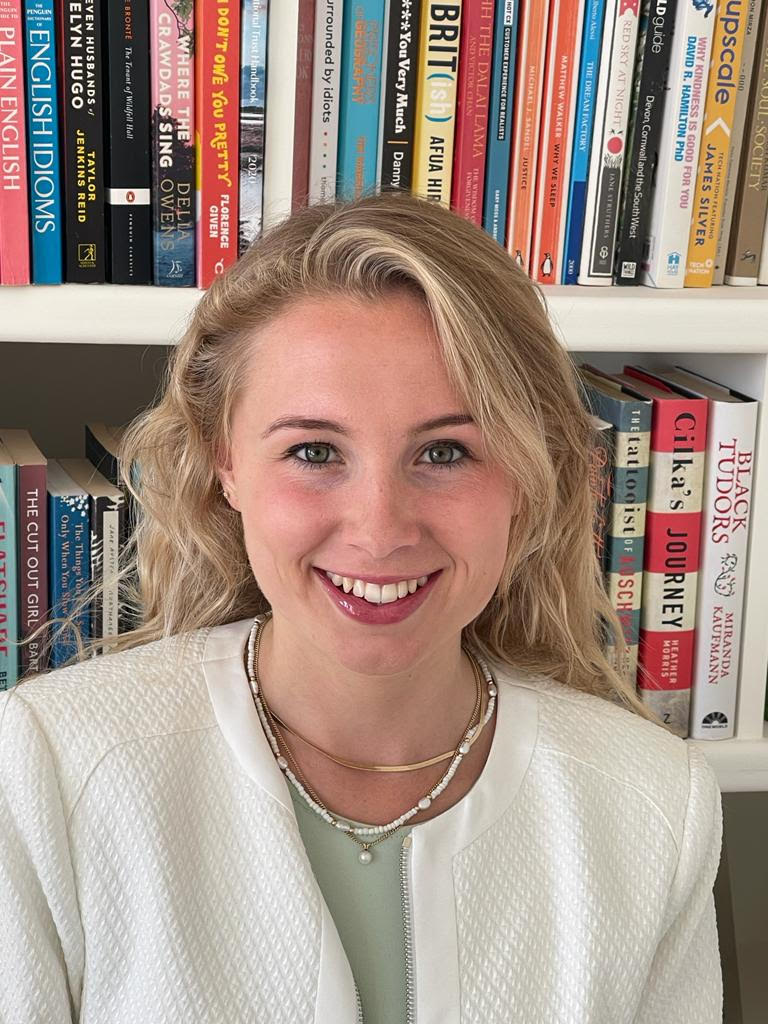 Laura is our eCommerce editor. Before Homes & Gardens she studied English at Oxford University. Alongside her studies, she qualified as a barista and trained as a master perfumer. This makes her our certified expert for all things coffee, candles, and fragrance. She has passed our five-step tests to become a certified Customer Advisor, making her our resident expert. Laura has worked for luxury retail brands, reinforcing the importance of quality and style over quantity and fads. She looks for products which have been designed with thoughtful finishes.