Amazon Prime Day kitchen deals 2023
Amazon Prime Day kitchen deals 2023: the savings to expect on Le Creuset, KitchenAid and NutriBullet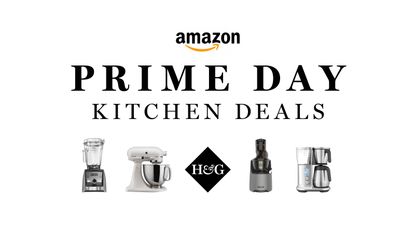 (Image credit: Future)
Just like that, Amazon Prime Day kitchen deals for this year have come and gone. July 13th was the final day of the 24-hour shopping event, meaning that many of the top kitchen deals are no longer available.
So we're looking ahead to Prime Day kitchen deals for 2023, and if this year is anything to go by, it's going to be a good one.
When will Amazon Prime Day kitchen deals start in 2023?
You can trust Homes & Gardens. Our expert reviewers spend hours testing and comparing the latest products, helping you choose the best for you. Find out more about how we test.
Amazon usually releases the specific dates for Prime Day around two weeks before the big day, but if past years are anything to go by, the event will be a two-day sale period and will sit midweek in either late June or July.
What is Amazon Prime Day?
Amazon Prime Day is Amazon's largest sale event of the year. This sale sees Amazon slash the price of hundreds of buys on-site for just a few hours only.
It may be called Prime Day, but much like Black Friday, Amazon Prime Day 2022 is often a 48-hour window of chance, offering shoppers unbelievable savings. Here, you can score items such as smart or home appliances at a fraction of the cost.
According to Adobe Analytics, online retail sales in the US were in excess of $11 billion during 2021'sPrime Day period, so this is one major sales event that's not to be missed out on.
Can I shop on Amazon without Prime?
Yes, you can shop Prime Day kitchen deals without Amazon Prime, but for the sake of getting more items without the high price of shipping, we highly recommend signing up for it.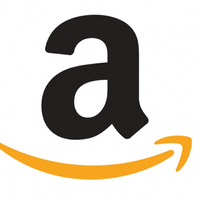 Sign up to Amazon Prime
In order to reap all of the Amazon Prime Day benefits, you need to be a member. So sign up to redeem your 30 day trial for free in the run-up if you aren't already a member.
What is a Lightning Deal?
There are two main types of deals that apply on Prime Day.
The first are discounts that run for the duration of the event. These often apply to Amazon's own-brand products, such as its Echo Dot speakers and Kindle e-readers.
Then there are Lightning Deals. These are special offers that pop up over the course of Prime Day on specific items. They may be for a limited amount of time up to around four hours or on a limited amount of stock. The very best Lightning Deals are known to sell out in minutes.
Our tips for getting the best Prime Day kitchen deals
1. Do not take the first deal you see
No matter what you are shopping for, the best course of action is to make a list of what you need. Start by researching prices carefully so you can compare the original price to the sale price, as well as what it's going for at other retailers.
We say that because we know how easy it is to get caught up in the moment and impulsively shop. Planning will help monopolize your purchases and make you a savvier shopper.
2. Shop around
If you have followed our first tip, you should be up-to-date on what other stores are charging for the items you want to buy. However, be aware that other retailers are also aware of Amazon Prime Day 2022 and will most likely be selling the same thing at a rival price — make sure you do some extra research to ensure you get the best price.
3. Use a price comparison app
A shopping price comparison app is a useful and powerful tool, particularly during a sales period. Enter the specific name and code of the product you want to buy, and it can serve up its price history over time.
Ultimately it allows you to identify the best time to buy. Plus, you can also set up price alerts to tell you when an item's price is at an all-time low.
'There are several reasons why prices can fluctuate all year round,' explains Idealo's Katy Phillips.
"Many retailers using artificial intelligence and algorithms to dynamically adjust prices according to consumer demand, competitor prices, and even the weather," says Phillips.
"Amazon Prime Day is undoubtedly a great time to snap up a deal. But shoppers do have to be a little bit savvy to really get the best bargains. I'd urge shoppers to remember to compare prices of products to make sure they are getting the best deal," she concludes.
4. Join the waiting list
We know: there is nothing more frustrating than identifying a stellar deal, set the alarm on your phone to make sure you do not miss it, and still, it sells out.
To alleviate that happening — see if there is a waiting list, and join it. Since shoppers have roughly 15-minutes to make a purchase, there is a possibility to snap that item up if time runs out.
Millie Fender is Head of Reviews on the Homes and Gardens Ecommerce team. She specializes in cooking appliances, such as the best kettles, and also reviews outdoor grills and pizza ovens. Millie loves to bake, so she will take any excuse to review stand mixers and other baking essentials. When she's not putting products through their paces in our dedicated testing kitchen, Millie's reviews are conducted at home, meaning she uses these products in her own day-to-day life.