Should I shop Black Friday early? My advice as a shopping writer
With Black Friday deals already here, does it pay off to hold out?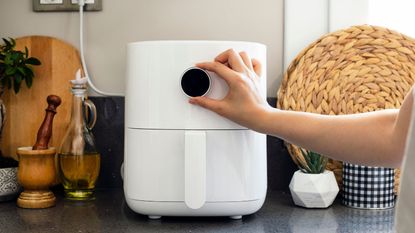 (Image credit: Getty Images)
Black Friday is already here. Sure, we're still a couple days out from the big day itself, but Black Friday deals have been dropping throughout November. As a shopping writer, I've seen some Black Friday deals as early as October.
With that in mind, it's smart to wonder if you should hold out until the big day or shop early. It can feel like a real lose-lose. If you buy now, you could miss out on the huge savings on the day itself, but if you wait to long, the gadget you've had your eye on all year could quickly sell out.
That's where I come in. I've been a product tester and shopping writer for years, and I've covered lots of Black Friday deals in my time. We're even covering Black Friday live as I write this, so I know which deals are worth pulling the trigger and which you should wait for. I also spoke to personal finance experts, analysts, and Amazon sellers themselves to work out when you should and shouldn't shop early.
Do you risk losing money if you shop early?
Most readers will worry that buying before the main event risks missing out the best deals. The entire idea of Black Friday was that retailers sell off old pre-Thanksgiving stock in order to free up storage and shelf space for Christmas items. If you buy before Thanksgiving's even started, it makes sense to think you're getting an inferior deal.
However, 'while the conventional wisdom suggests waiting for the main event might secure the best bargains, this isn't necessarily true in today's retail climate,' says Leo Smigel, personal finance expert. 'Black Friday, once a frantic day of retail madness, has morphed into a more protracted and accessible event'.
Leo is a personal finance expert and the founder of Analyzing Alpha, a business dedicated to algorithmic trading. He uses data science to determine what works in the markets when trading and investing.
I also spoke to Duy Vo, who runs his own Amazon storefront. 'I've seen first-hand the shift in consumer behavior', says Duy. 'People are not just looking for discounts but the best value for their time and money'. The result is that when he's looked at competitors, he found that 'our analytics indicate that early deals tend to match, if not surpass, the discounts available on Black Friday.'
Duy Vo is a consumer trends analyst and the founder of Sandjest . He aunched Sandjest with a vision to create high-quality, affordable personalized products. As CEO, he has led rapid growth on Amazon to become a top brand. He has
previously been quoted in Forbes, Entrepreneur, Business Insider, and TechCrunch.
That means that not only is there little risk with buying early, you can even find some better deals. For example, I spent the last few days recommending a deal on one of the best vacuums for pet hair. It was a remarkably good deal; the price plummeted to $99, and if you just need something to clean a floor, it more than does the job. However, the price has since jumped back up to $172, so it didn't pay off to wait.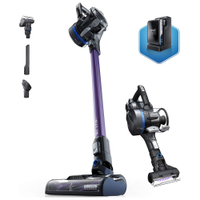 Hoover ONEPWR Pet Max | Was $309.99, now $172.99 at Amazon
This vacuum keeps on going on sale for key sales dates, but it's a good lesson in buying early. It was $99, but it's since jumped up by more than $70. This is still a good deal, but it was much cheaper just a couple days ago.
What's more, there's also price-match guarantees to consider. Lots of retailers offer price match schemes whereby they honor prices you find in person or online. If you buy something for more than you can find it somewhere else, the retailer will refund you the difference.
However, you have to be careful, as not every retailer offers price matching. Target, Walmart and Best Buy have price match schemes, but Walmart and Best Buy will only price match against their own stores. Crucially, Amazon don't price match, so if you buy an expensive air fryer on Amazon this week, you won't be able to claim that money back if it's cheaper at Kohl's, for example.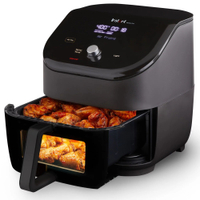 Instant Vortex Plus Air Fryer| Was $119.95, now $79.99 at Amazon
For example, this is our pick for the best air fryer in the world. Our tests found that it makes quick, quiet, odor-free fried food. The best price so far is Amazon, and I'd be amazed if it's lower anywhere else, but if you buy it now and Instant sell it for less, Amazon won't price match.
Is there less stress by shopping early?
Online shopping means that the old Black Friday madness is over. The long lines and infamous fights over TVs are thing of the past. There's no need to drag yourself down to a mall and slug it out for an air fryer; you can just shop online.
However, while shopping online isn't physically tiring, Black Friday often sees flash deals that can be just as stressful as shopping instore. Amazon are a key culprit here, offering high-value but time-limited 'lightning deals' on low stock.
That's another reason it can pay off to shop early. There isn't the stress of hunting down a good deal with a few hours to spare, cross-referencing different retailers and publishers to find the very, very best deal. If you shop early there's time to consider these factors, but you have more than a few hours to weigh up your options.
Is stock better if you shop early?
Stock is better if you shop early, too. Demand is much lower, and there's much less chance of items selling out. It's anecdotal, but Leo Smigel has spotted that in his own shopping. He told me that last year, he was searching for a deal on an espresso machine he wanted. 'I spotted an early deal—a solid 25% off. The conventional hunter in me wanted to wait, but the analyst knew better. I snagged it, and the price didn't drop further. On Black Friday, it was sold out'.
It seems open and shut that stock is better if you shop early, but stock isn't everything. Those stressful lighting deals only exist because stock is limited, and if a reatailer is really keen to shift those last few air fryers before they announce a new model in the new year, the prices can drop incredibly low. as a businessman, Duy Vo told me that 'some exclusive doorbusters are reserved for the day, often with limited stock'. Unfortunately for the consumer, Duy said that means 'a gamble'. Personally, I wouldn't risk stock running out, but holding your nerve can certainly pay off.
What are the rules for shopping early?
My advice ultimately boils down to a simple rule of thumb. If it's a necessity, buy it early. If it's a nice-to-have, I'd hold out until Black Friday and try my luck.
For example, if you have a broken vacuum, I'd replace it now. If the vacuum you want sells out on Black Friday then you'll be left without a vacuum for a while, and it will be more expensive in the long run. The prices right now are pretty good, and it's not worth having a gross floor for a week while you wait for a Black Friday vacuum to ship. If there's a gift you know will make your kids' Christmas, I'd buy it early while stock is more or less guaranteed.
However, if you just think it would be neat to have a blender for the occasional frozen cocktail, or there's a lamp you think might tie your room together, I'd take the gamble on Black Friday. The only thing you risk is stock. If you miss out something you don't need, there's no harm done.
Early Black Friday FAQs
Which stores already have Black Friday deals?
When do early Black Friday deals end?
Early Black Friday deals will end on Black Friday, which is when the loghting deals start. You may also see a lull over Thanksgiving, as the people who would set the sales prices will be off work spending time with their families.
---
Final thoughts
It's also worth bearing in mind that while Black Friday tends to see the biggest discounts, it's not the only time to grab a discount. Major retailers are almost always selling off old stock at a discount, and every major federal holiday has its own sales event. There will be stock sell-offs after Christmas, and if you miss those, President's Day in February.
Sign up to the Homes & Gardens newsletter
Decor Ideas. Project Inspiration. Expert Advice. Delivered to your inbox.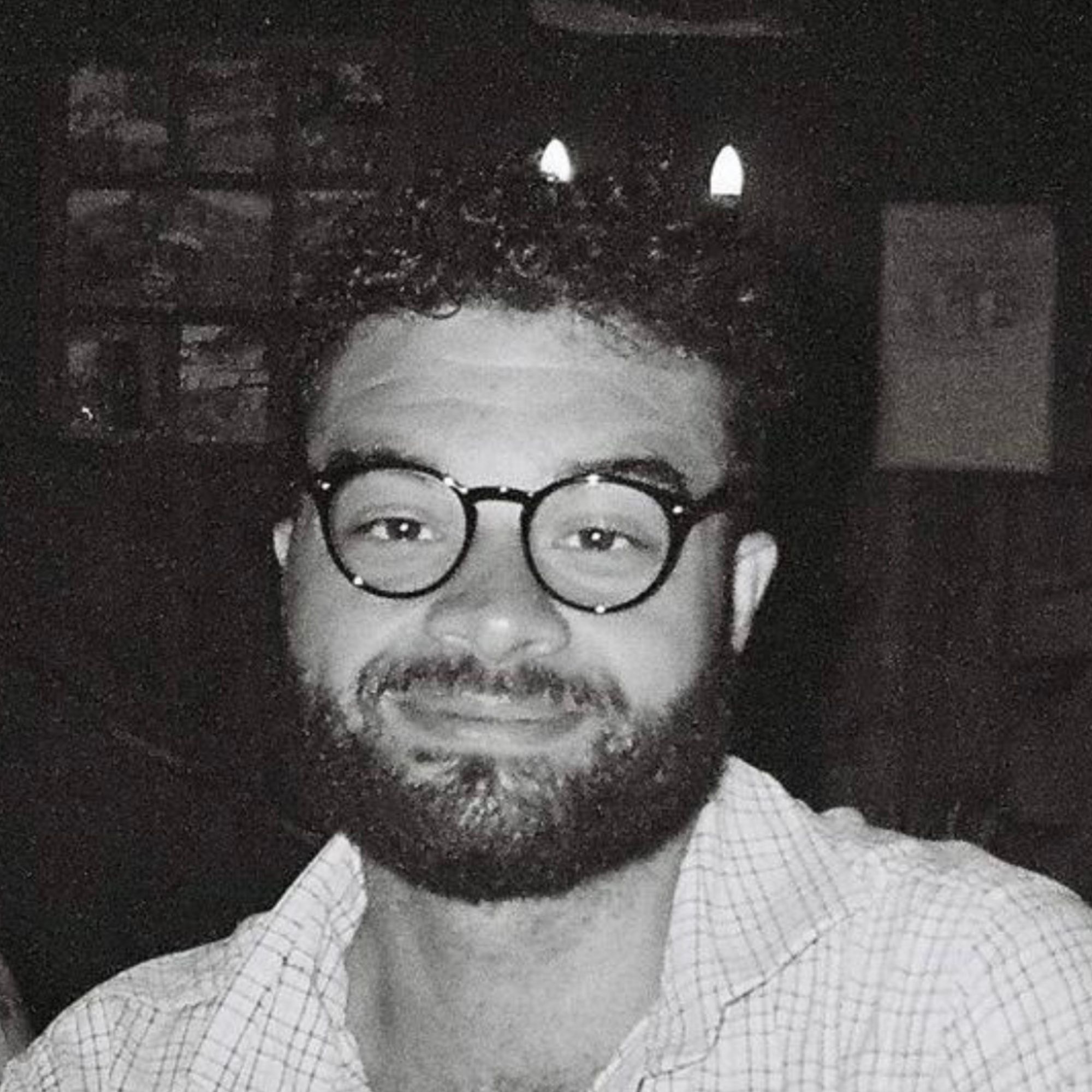 As Head of eCommerce, Alex makes sure our readers find the right information to help them make the best purchase. After graduating from Cambridge University, Alex got his start in reviewing at the iconic Good Housekeeping Institute, testing a wide range of household products and appliances. He then moved to BBC Gardeners' World Magazine, assessing gardening tools, machinery, and wildlife products. Helping people find true quality and genuine value is a real passion.