Black Friday home deals 2021 – Bloomingdales, Made, John Lewis, M&S, Wayfair and more...
Welcome to your ultimate guide to the best home deals on offer this Black Friday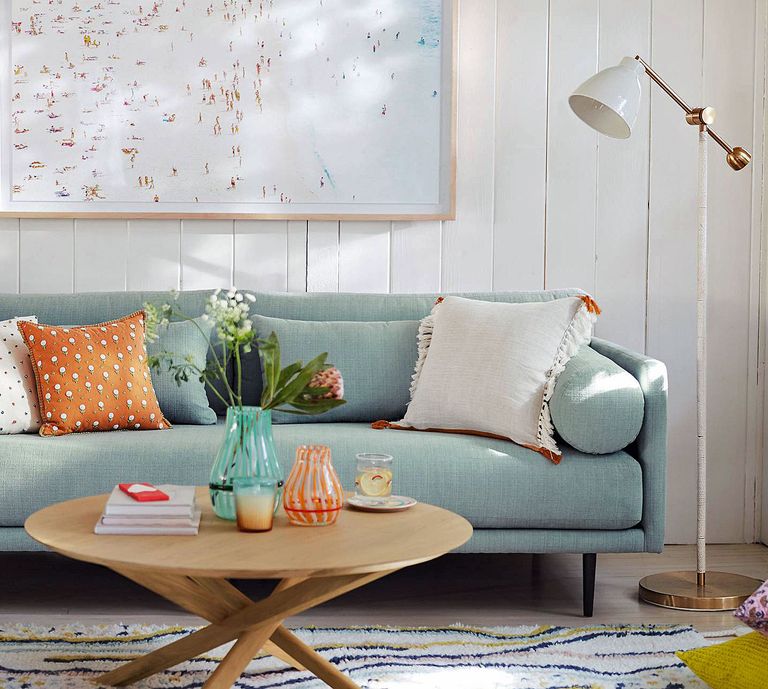 (Image credit: Anthropologie)
Black Friday home deals 2021 are some way off, but we're looking ahead to the best home deals. There truly never is a better time to save on core items of furniture, appliances or even gifts for your home. And here at Homes & Gardens, we carefully edit those deals to pick out the very best.
With an economy in recession, getting value for money has never been more important... and nor has supporting our most-loved brands and independents.
Last year's Black Friday event saw 20 per cent more shoppers join the chase for the very best discounts, and while it's hard to know what to expect this year, there's one adage we feel every bargain hunter should keep in mind – 'fail to prepare, or be prepared to fail'.
In other words, it's well worth reading our Black Friday guide, so you'll be armed with all the tools you need to find the best of the bargains, while avoiding any disappointing deals. 
And we pledge that we will never suggest a piece of furniture, or tech or home accessory that we wouldn't consider buying ourselves.
When is Black Friday 2021?
Black Friday 2021 falls on 26th November, just after Thanksgiving 2021.
Black Friday homes deals 2021 – quick links
Already know what you want? Then use the quicklinks below to hop straight to the deals at your favorite stores.
Black Friday home sales US:
Black Friday home sales UK:
More Black Friday deals
Want more? Click on the links below for our dedicated sale pages.
What is Black Friday?
A tradition in the United States since the 1950s, Black Friday and Cyber Monday are – quite simply – one of the biggest sales weekends of the year.
It sees our favorite stores and brands drop their prices in a bid to encourage us to start our Christmas shopping.
It's also a chance for them to clear older stock to make way for new. It's something to be aware of when you are shopping those bargains – particularly if you prefer trend-led over timeless homeware, or cutting-edge tech.
Black Friday falls on the day immediately following Thanksgiving Day in the US, and has become such a phenomenon that some states have declared it a back-to-back national holiday. 
Black Friday and Cyber Monday first hit British shores in 2010, 'imported' by Amazon and adopted by stores and supermarkets up and down the land. More recently, it's become a mostly online affair.
What is Cyber Monday?
As night follows day, Black Friday is always succeeded by Cyber Monday, bookending the weekend. Also known as Blue Monday in the US, Cyber Monday has become the biggest online shopping day of the year Stateside. Yes, even trumping Black Friday.
In the early Noughties, Black Friday was seen as an in-store event, and Cyber Monday its online equivalent.
Nowadays, Cyber Monday is usually when the last batch of truly brilliant deals is launched. And for stores offering blanket reductions across their stores and websites, it's usually the last day that these discounts apply.
When is Cyber Monday in 2021?
This year's Cyber Monday falls this Monday 29th November 2020.
Why is it called Black Friday?
While all but the most cynical of us see Black Friday as a good thing, the origins of its name have more negative connotations. The term 'Black Friday' was first used way back in 1869 to describe the events of September 24th.
Two American investors, Jay Gould and James Fisk, and financier Abel Corbin, conspired to drive up the price of gold for their own gain. This resulted in the US Stock Market losing 20 per cent of its value and a huge financial crash. From then on, the prefix 'Black' was largely associated with financial crisis. Black Tuesday on October 29th, 1929, signalled the start of the Great Depression, and Black Monday on October 19, 1987 triggered a global recession.
Black Friday was first used to describe the post-Thanksgiving shopping frenzy we now know in the 1950s. It was coined by the Philadelphia police department, who were overrun with crowds and traffic heading to the city to snag a bargain.
It's stuck ever since, although nowadays the term has been turned into a positive – a play on going into the black from the red of debt.
Is Black Friday really the best day to shop?
Not necessarily. Yes, there can be strong discounts – particularly on technology, furniture, toys and appliances. You'll also see stores offer blanket discounts across their websites. So if you're a fan of Neom candles or White Company bedding, this could be a good time to stock up. But it all depends on what you're shopping for.
If you have a sofa you love on your wishlist, and you find it at a discount, you could make a substantial saving.
However, if you want it in time for Christmas, you might find the retailer in question might not be able to deliver it to you in time. Then it could be worth waiting until the Boxing Day sales, when the reduction might be even bigger.
Are Black Friday deals worth it?
In previous years we've spotted bean-to-cup coffee machines, Samsung TVs and Miele vacuum cleaners at less than half price.
But as we've already mentioned, some retailers use Black Friday as an opportunity to clear out old stock. Worse still, some even increase the prices of items due to go into the sale days or weeks beforehand so that the discounts they offer seem more impressive on the day.
Buying into older technology clearly has its setbacks in terms of compatibility down the line. But if you don't pride yourself as an early adopter or, for example, are looking for a second or third TV for a kitchen or bedroom, there's no harm for going for a slightly earlier-generation model.
A good approach is to make a list of potential purchases beforehand. Read online reviews and make a careful note of brands, model numbers, colours, styles. Anything that will help you identify your preferred purchase in the heat of the moment.
Then, perhaps the most obvious advice of all is to stick to your list. Compromising on a colour scheme, dimensions or features is a short cut to buyer's remorse.
Are Cyber Monday deals as good as Black Friday?
Retailers increasingly stagger the release of their best deals across the Black Friday weekend – particularly on Amazon. This means that you can still bag incredible deals on Cyber Monday.
However, where an offer is 'while stocks last' across the weekend, you could miss out if you wait until Cyber Monday to make a purchase.
Will my Black Friday purchases arrive by Christmas?
Not necessarily, so check the estimated delivery times and factor in a few extra days on top. Due to the amount of people shopping at the same time, some parcels take longer to arrive than usual.
This is more true now than ever. Covid 19 drove a huge rise in online shopping last year, meaning delivery times in general were compromised. With couriers overloaded with deliveries, it took weeks for purchases to reach their destinations. For Black Friday 2021, we are expecting retailers to be ready for the demand.
How long have I got to take advantage of Black Friday and Cyber Monday promotions?
Last year, the pandemic also severely affected supply chains. Factories had been closed, pushing waiting lists up. Not only did this affect technology, as a lack of components holds up the manufacturer of everything from phones to toasters, but also furniture.
While once we may have waited 6-8 weeks for a sofa to be made, for example, we were looking at a lead time of 12 weeks. In some cases, we heard of customers waiting for four months.
Some deals sell out in seconds. So be ready to make a quick decision and have your card details to hand.
Others, such as 20 per cent off across a range or product category, may apply across the whole Black Friday weekend, for a full week, or even the fortnight straddling Black Friday and Cyber Monday weekend.
Fingers crossed, you can grab yourself some bargains. Good luck!